For Sale: 1980 Moto Guzzi LeMans II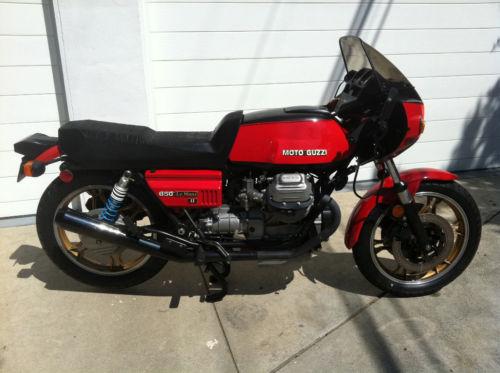 Ah, another classic Moto Guzzi LeMans. This is a LeMans II series bike, and is a 1980 model year. The LeMans bikes – especially the Series I but now also the later variants – are fast risers on the collector market, and prices are a reflection of interest. What might have been a $2,500 bike several years ago is now easily twice that. With an undeniable "cool" factor and the renewed interest in cafe racers (you have visited sister site, Cafe Bikes For Sale haven't you?), Guzzi stock is flying.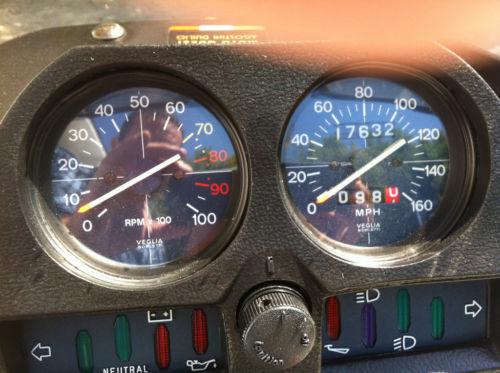 From the seller:
Up for sale is this low miles 1980 Moto Guzzi LeMans II, it is the 850 c.c. engine guzzi, clear California title, I'm the second owner of this bike, runs strong, low miles, Lafranconi exhaust mufflers, jetted properly, this was done 50 miles ago: new tires, new oil/filter, brake fluid replaced, new battery.

This bike has been adult ridden and extremely well maintained. Bike is available for inspection in Los Angeles Ca. and will be available for pick up in Los Angeles Ca.

The only thing this bike may need in the future will be a paint touch up on the black areas, i.e. top of gas tank, high part of front fairing, I didn't do this only to keep it in original condition, paint is not bad, still looks ok and to me this original guzzi is worth more than after a touch up, just personal preference. The side fairing that goes around the cylinder heads has been removed and will come with the bike uninstalled.

I strongly suggest you have somebody inspect the bike in person before you buy, I can assist with that, also shipping is on buyer.
You have to appreciate a seller that is willing to tell it like it is. That usually means the bike is in the condition stated, and the auction will proceed without any absurdly high reserve numbers. Fingers crossed that this will be the case with this bike.
The current bid on this retro sled is $3,250, with light bidding. There is a reserve still in place, and a BIN set at $6,250. The latter is a fair market price for a Guzzi LeMans these days, and I suspect bidder interest will grow as the auction progresses. For your chance to check it out, click on the link and jump over to the auction. Good luck, and don't forget to tell 'em you found it on RSBFS!
MI