Warning!
This post is in our archives. Links in this post have been updated to point to similar bikes available to bid on eBay.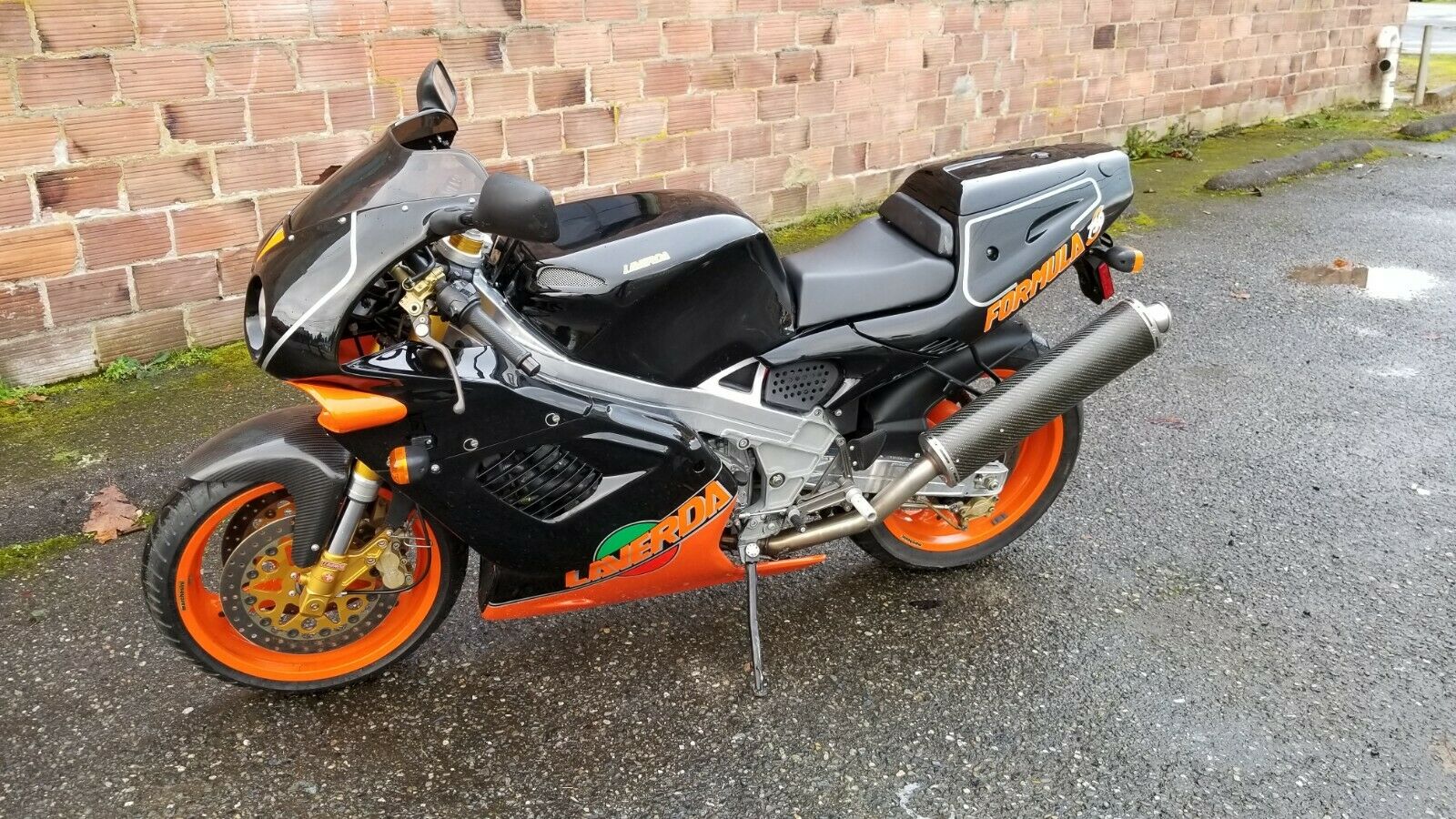 The Laverda 750S Formula was a massive gamble to revive a long a storied (but sinking) brand. This excerpt from an earlier post on a similar bike is being utilized by the seller of today's find in the advert – but only partially. In the spirit of completeness (and to be lazy), I reprint it here:
"While there is no guaranteed formula for success in the motorcycling business, there are some pretty basic tenets worth following. The first is to start with a decent brand name and reputation. Laverda – building performance motorcycles since 1949 – fits that bill perfectly. The second rule is that the bike has to look good; as we all know, style sells. The Formula edition of the 750S offers full bodywork rivaling the best Italy has to offer (Bimota and Ducati included). Rule number three is to engineer the heck out of it to ensure a solid platform. Laverda rang up legendary framemeister Nico Bakker who created the robust chassis. The next step is to ensure adequate power – Laverda punched out their 650cc parallel twin to 750cc and the Formula edition provided uprated cams, revised fuel-injection settings and carbon-fibre Termignoni silencers to boost top-end power to aclaimed figure of 92bhp. The last step is to drizzle liberally with the best components money can buy, which Laverda did with Termi exhaust, Brembo binders, Paioli suspension front and rear, Marchesini wheels and Weber-Marelli electrics. What emerged as the 750S Formula was a handsome, potent machine that totally failed to turn the tides of Laverda's fortune. The company went under for good a few short years later."
From the seller:
Up for auction is my 1999 Laverda 750 S Formula. This bike only has 1684 Kilometers (about 1000 miles) – it is all original. If you're interested in this bike you probably know all there is to know about it. You can also search about this Zane era Laverdas for more info.

NOTE: For what I can gathered based on information and title, the bike was a theft recovery many years ago. The bike was then stored for about 10 years. Since I bought it, I have put in a new ECU, ignition key, battery, rebuilt the brakes and put new fluids. The bike is 20 years old and it has some blemishes and scratches, but nothing mayor. I have tried to point out the most noticeable in the pictures. I have not cleaned or detailed the bike 0 this is the way it was after I took it for a little ride on wet pavement.
The fear of "theft recovery" looms large, but that doesn't always have to sound as harrowing as one can make it out to be. Given that the advert states a clear title, that means that this bike wasn't stripped down for parts and left with a salvage slip. In the photos the bike looks to be in good condition, with the usual nicks and scrapes that 20 years of use can bring. If you watch the video the bike sounds great (love those carbon cans) – and let's not forget about that fantastic frame! Provided the miles listed on the odo are actual and that unit was not replaced, this looks to be a solid example of a rare breed.
These "Zane" era Laverdas (built in the locality of Zane, to separate them from the earlier era of Laverda) are truly great motorcycles. They have all the great looks you would expect from the Italians – even verging on the precipice of appearing to be Japanese. These are undeniably rare motorcycles, but the values have not risen as quickly as one might expect. If you love an underdog story, if you are looking for a sport bike that is fast enough, looks great AND isn't a 748 or CBR, this 750S Formula just might be for you. Bonus: Bidding is down below $3,500 with a reserve still in place. Depending on what that is set for, this could be another RSBFS bargain in the making. Check it out here, and Good Luck!!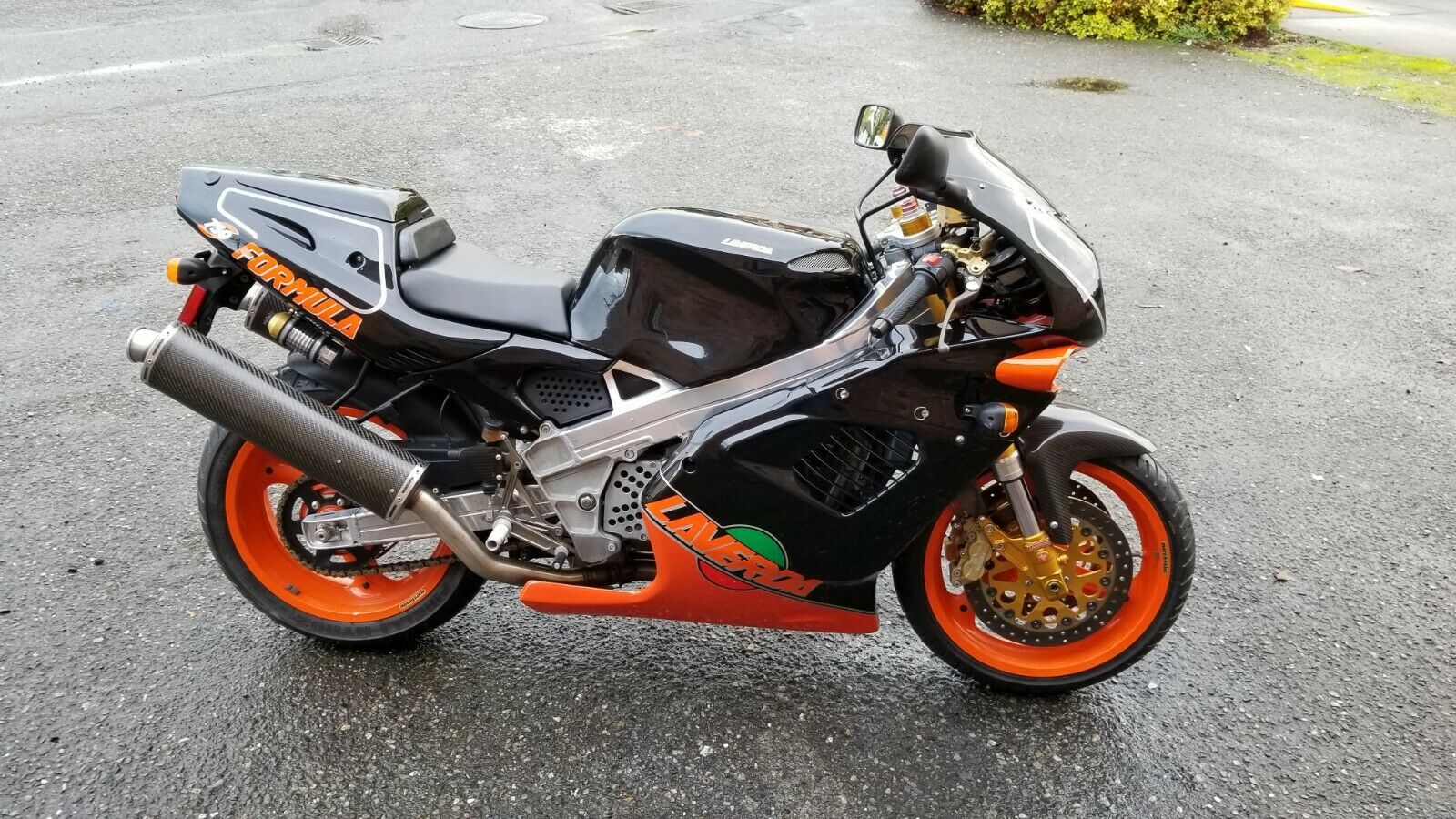 MI