Aprilia sought to win hearts and minds with its 250cc race series, and had some success though short-lived.  Today's example is a barely used Challenge Cup ready for some club racing.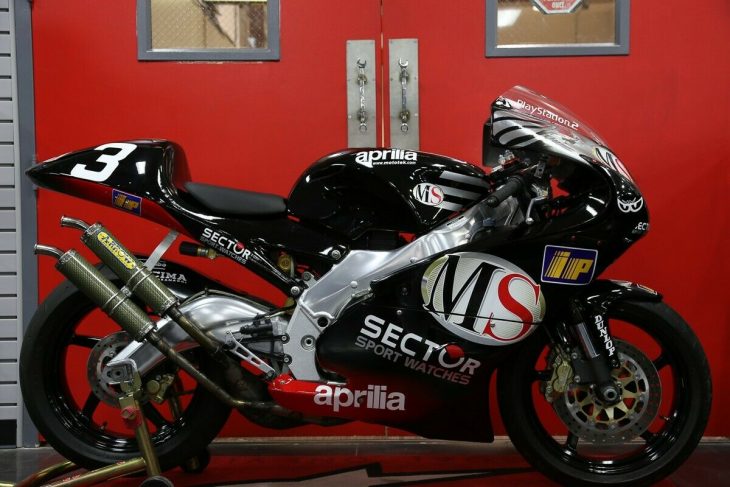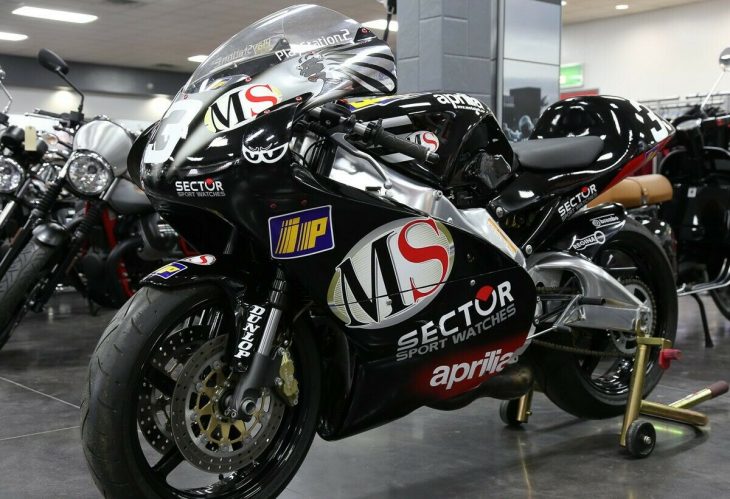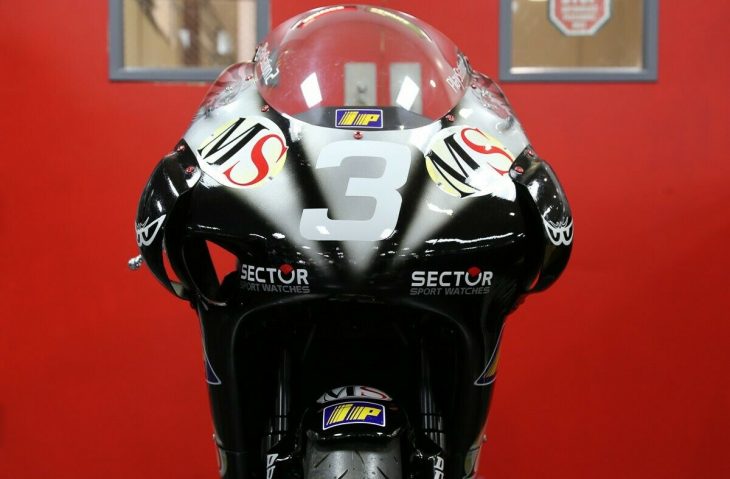 Based on their RS250 street bike, the Cup came with Suzuki's RGV engine, 72-odd hp depending on who asked, and their sculptural alloy chassis with even more exotically shaped magnesium alloy swingarm.  No hours converting it for racing were required, since it shipped with none of the usual DOT requirements.  It did come with oversized front forks and brakes, fully adjustable as was the monoshock.  No starter except your right foot, and the oil injection system was retained to avoid lubrication mishaps.  Despite the full-featured dash, lightness was baked in and it tipped the scales just over 300 lbs.
The Indy owner of this barely used Challenge Cup racer doesn't say whether they or the original owner commissioned the MS Racing livery, but it's the spitting image of Melandri's 2002 championship winner.  Arrow exhaust, Woodcraft controls and saving original bodywork are all classy.  Nearly new at least as per the odometer.  Comments from the eBay auction:
About 1,750 km (1,100 miles) on the odometer. Original, clean/clear Texas title in hand. The bike is fast, in beautiful shape and needs nothing. I can find no indication that the bike has ever touched the ground anywhere but the tires. The paint is not perfect but is excellent and very glossy with only minor blemishes from being 18 years old. Overall, the bike is really clean and well sorted. It has been in my living room or garage every night of its life since getting here, on a battery tender much of the time. The bike starts right up and runs/shifts/brakes and rides wonderfully – no issues at all.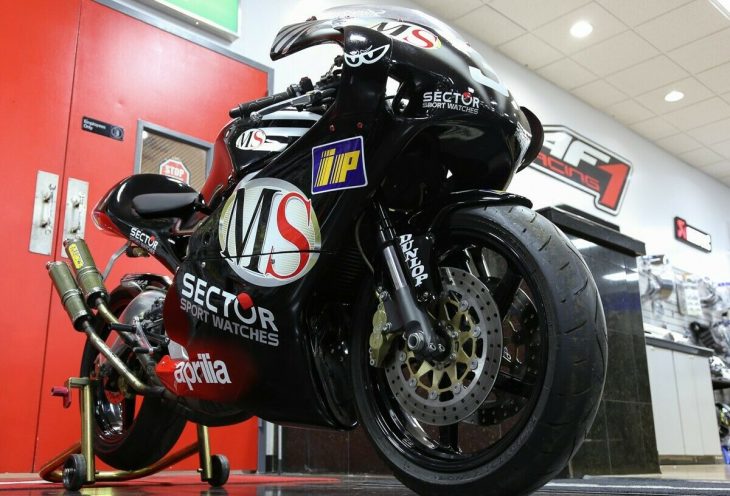 Not sure if Aprilia was advertising their name or hoping the RS250 would be imported legally, but their single-marque series ended after a few years ( as MotoGP got closer to a four-stroke Moto2 ) and their sales have done quite well.  As nice as it is to see a cherry racing machine, it does belong in the fray – and there's still time.
-donn