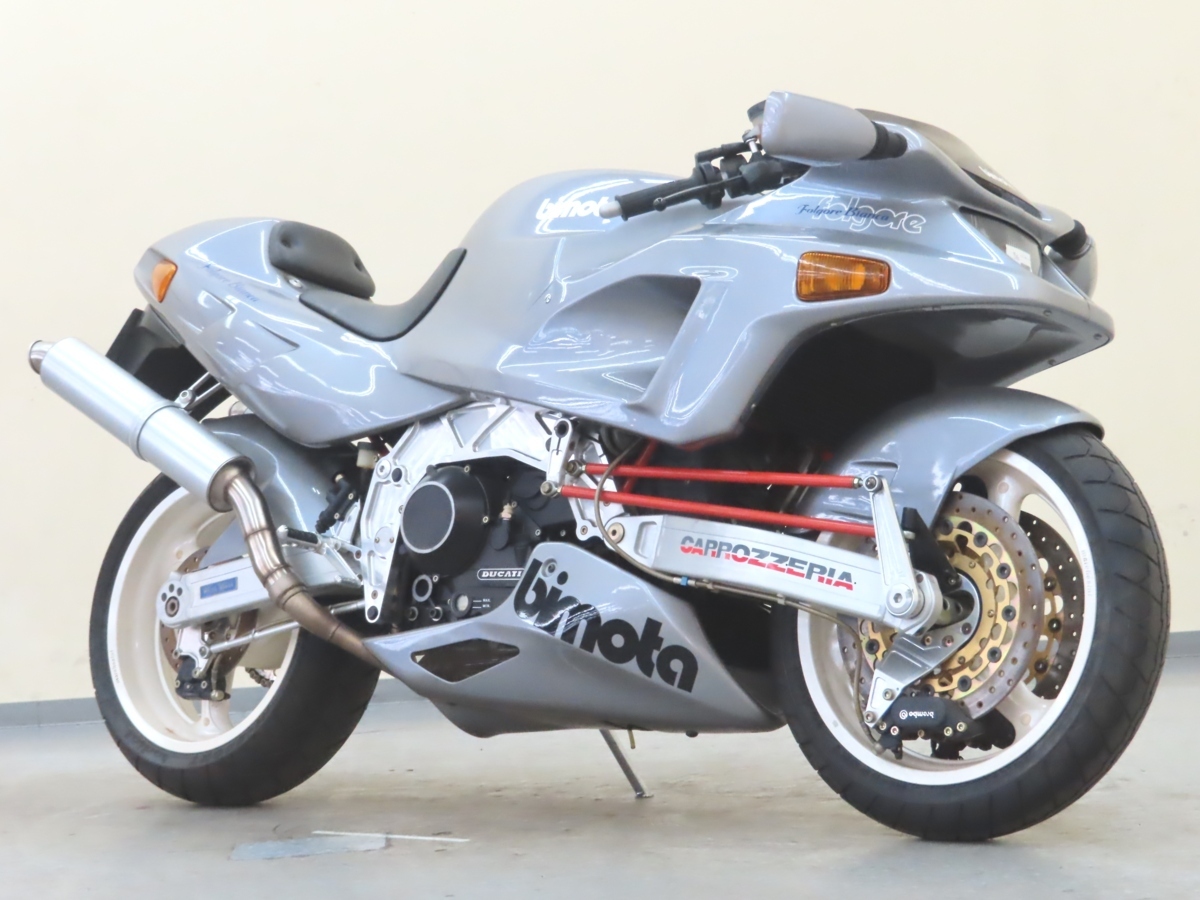 The rampant excess of the 1990s is a glorious time period to look back on.  For those with the available funds, the sky was the limit.  Nothing seemed out of reach and few places embodied that ethos like Japan.  There were many shops offering custom upgrades to rare and exotic motorcycles.  Tuning companies  were more then willing to help customers spend their money and create unique and wonderful machines.  One such creation that is sure to be at the top of the heap is the WhiteHouse Bimota Tesi 1D Forgore Bianca, or White Lighting.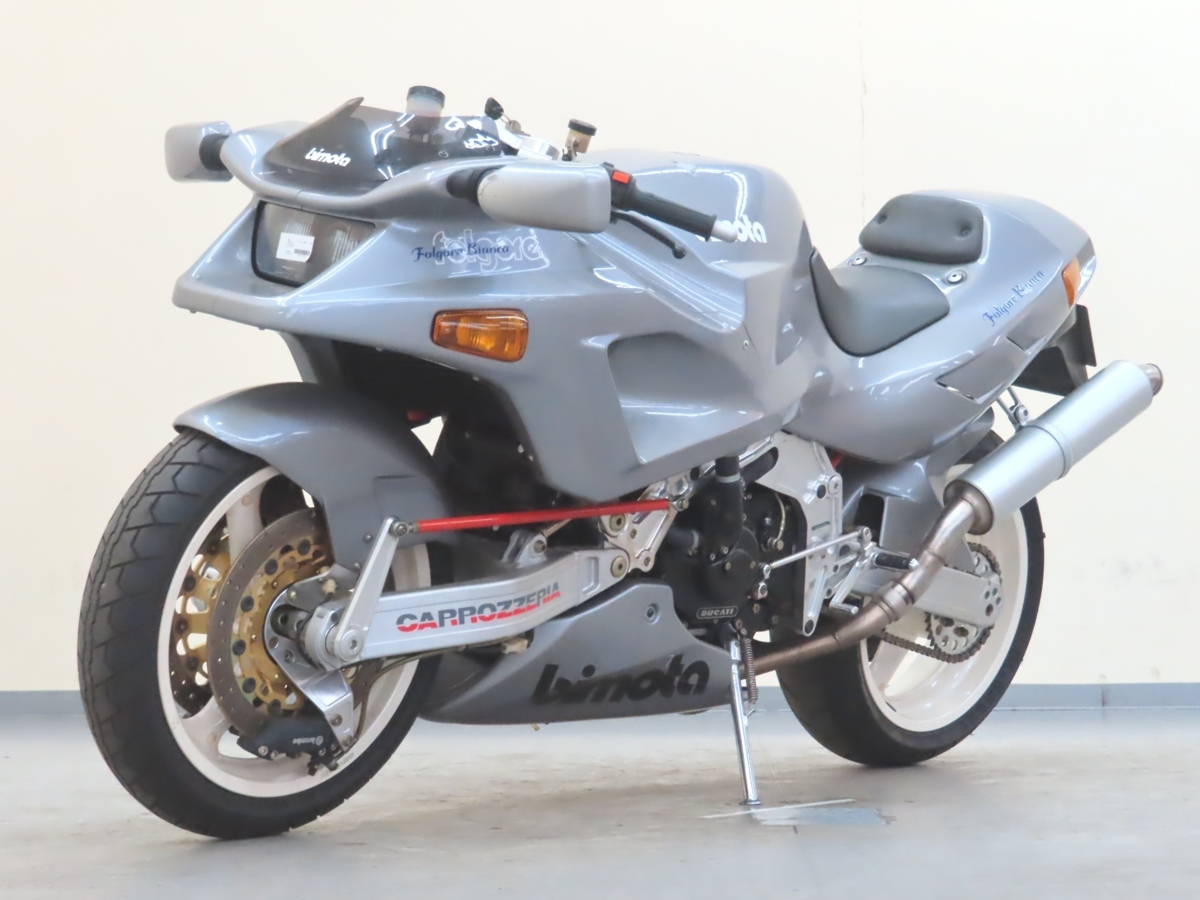 For the time, many viewed the Tesi 1D as about as outlandish and unique as one could get in two wheeled form, but WhiteHouse offered a laundry list of upgrades, changes and modifications to let buyers take things to the next level.  WhiteHouse already had a history of offering similar services on other more standard motorcycles for the local market.  They still offer parts and services to this day.
Customers could choose almost anything they wanted.  They got to pick the materials the custom bodywork was created from, the paint colors and even got to offer some feedback on the overall look.  The changes were more then just skin deep as well.  Options like FCR racing carbs to replace the weber fuel injection, high flow exhausts, and uprated suspension were also available.  None of this came cheap, with rumors of $50,000 builds are common.  Data is limited, but most agree only a handful of the 417 Tesi 1D got the treatment.
Regarding the vehicle you referred to, the engine has been confirmed to be movable at present, and although there are small scratches and small rust due to normal use (see detailed photo), it will be a base vehicle in good condition.

295 Km

Small oil leak
This bike was for a very specific type of owner when new, and that has remained constant.  Currently offered in Japan with a price tag of $49,500.  Listing is lacking details on exactly what specifications it was built to, or what options were selected.  No indication of service history, but some mention of needed tires and other small jobs.
The market is very strong for period correct high end modified vehicles.  A couple of weeks ago a RUF 911 from the early 00s sold for the better part of a million dollars.  Many view the $30-50,000 price mark as the end of the earth for motorcycles, but when viewed through the lens of cars it is an amazing bargain.  You get all of the experience, style and history for a fraction of the buy in cost.
If you have ever dreamed of creating a custom motorcycle with something like a Bimota Tesi 1D as a base but lack the funds of fortitude to dive into a project like that, maybe it best to dip a toe in the water with a model instead.