Warning!
This post is in our archives. Links in this post have been updated to point to similar bikes available to bid on eBay.

Have a look at the picture below. Do you know what this is ? If so, you will know about the motorcycle I will talk about…
This is 1 piston of a V4 configured 750cc Japanese bike. That's right… 1 piston with 8 valves ->4 pistons X 8 valves = 32 valves in total…Now add fuel injection in the late 80s…Is there a bit of technology in this one ?Is this a demonstration of the Japanese  technical achievements coupled with a rare moment of creativity, passion, or even madness ? What you get, is the most exclusive serial production motorbike ever produced by Honda. The NR750: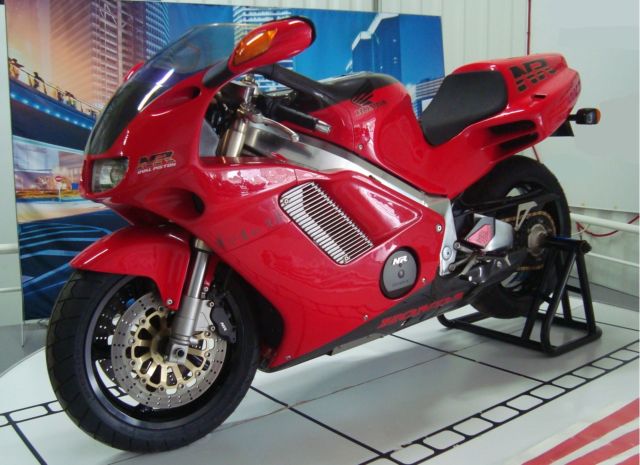 This model available on eBay in France has covered just 53 km. The starting price is 55.000 EUR but similar bikes have been on the market for double that ! Curious about its sound ?
Listen to this:
Given the fact that the bike is basically new, it is most definitely targeted at a collector who will keep it, just as it is now. I am not that type, if I had this in my garage, or let me re-phrase that mmmhhh…if I had a huge bank account and I could afford to buy this masterpiece, I'd ride it regularly. Despite how precious a sport bike is, it was nevertheless developed to be ridden…Well, anyway, that won't be my problem as I will never be able to afford one…and anyway I am a motorbike, not an art collector nor an ruthless investor…
In terms of styling, the best bit for me, is the tail unit: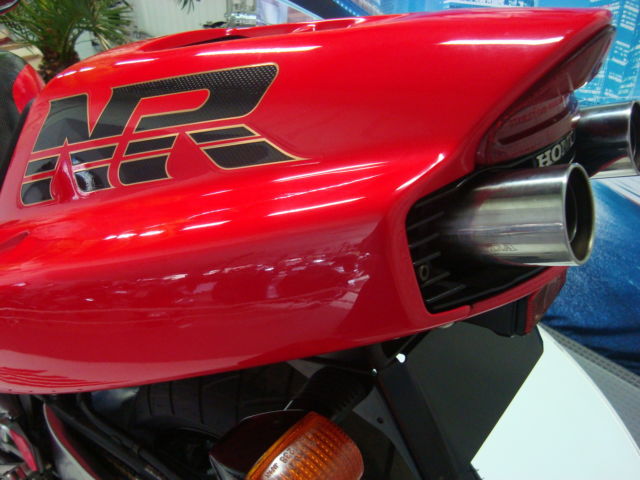 Even though tank a and its endurance style fuel caps, look pretty cool too: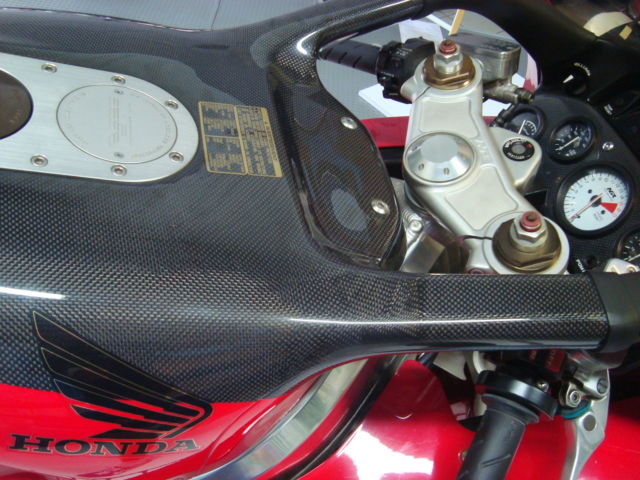 Well, whichever way you will look at this Honda, whichever perspective you will take, there will be plenty of details that will continue to amaze you. This motorbike should be at the MoMa in New York…or better, it should be in my garage 🙂
Let us know what you think, and if one of you will actually buy this, please drop us a note with a picture of the bike in the room where it will be displayed,
thank you.
Claudio