Warning!
This post is in our archives. Links in this post have been updated to point to similar bikes available to bid on eBay.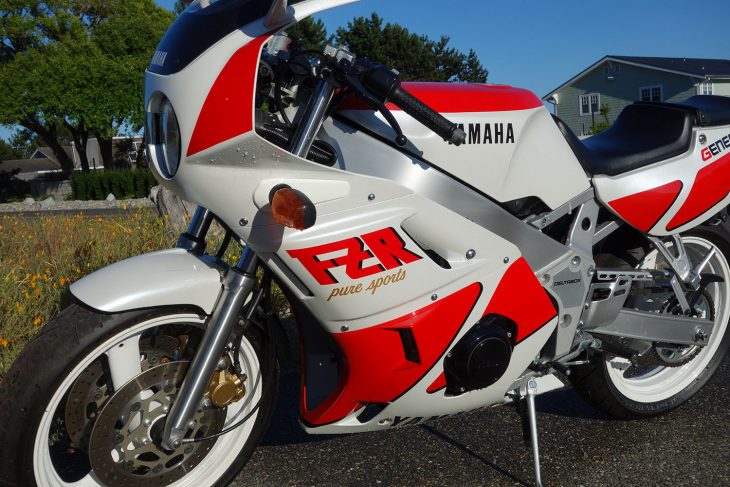 Smaller versions of big bikes are often built to a price. Even if they are serious sports machines, they can often lack some of the shiniest bells and whistles of the top-of-the range bikes. But not so the Yamaha FZR400. In fact, the 400 was actually considered to be a more sporting machine than the 600cc version. The larger bike obviously made more power, but had a heavier, less rigid steel frame, compared to the 400's aluminum part. In fact, it was pretty common to stuff the 600 into the 400 to create a lightweight, powerful back road tool. The FZR400s 399cc four-cylinder produced a claimed 64hp and weighed in at 410lbs with fluids, which is plenty of power to play with on the road. Especially the twisty ones where this bike excels.
Considered a "middleweight sport bike" when new, the Yamaha FZR400 isn't all that exotic, but it is pretty rare, especially in this kind of condition. This isn't a bike to impress your non-riding friends and neighbors, but these have had quite the rabid following since their introduction. And unlike the other cult bikes of the era like the Hawk GT and CB1, this was a no-compromise sports machine.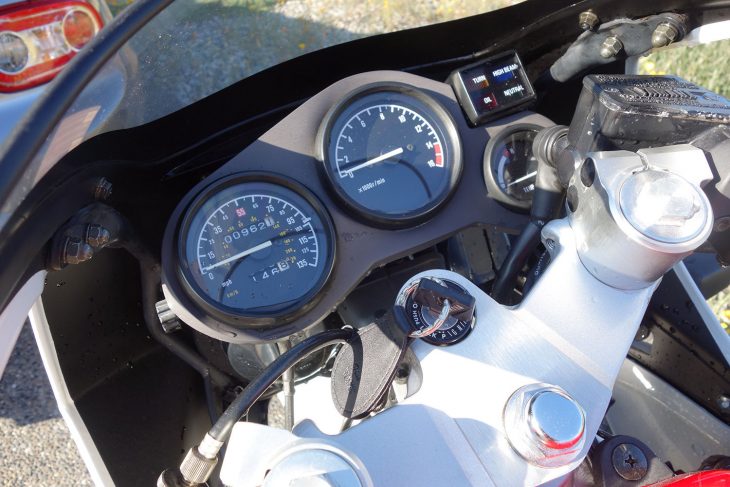 Obviously, the Buy it Now of $6,900 that the seller's asking is slightly shocking, given what nice, higher mileage examples are going for. But, with less than 1,000 miles on the odometer, it may literally be the nicest, lowest-mileage FZR400 in the US or maybe anywhere. So if you're a completest looking for the very best to fill a hole in your collection, perhaps that price makes sense.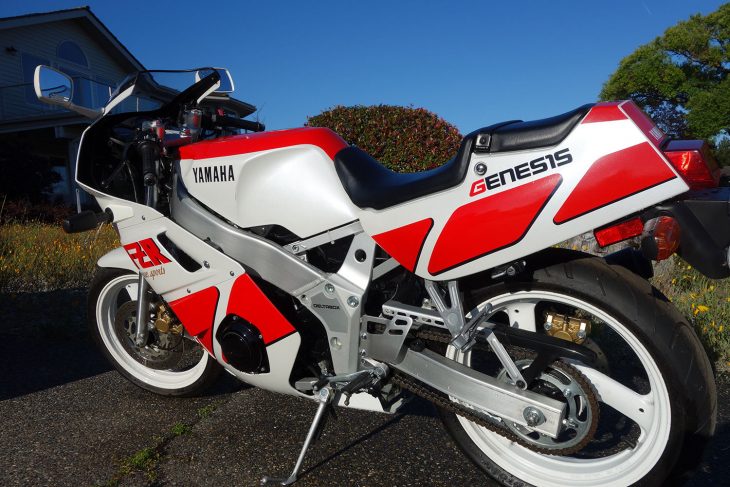 From the original eBay listing: 1989 Yamaha FZR400 for Sale
Absolutely MINT 1989 Yamaha FZR400. This may be the finest one in the US. Premium motorcycle, premium price reflecting its condition and the extra swingarm. All original, no modifications. Never dropped, raced, crashed or otherwise damaged. It's been sitting in an enclosed storage unit or my garage since I purchased it two years ago. One tiny rock chip in upper left headlight fairing. Front master cylinder sticks from lack of use. I've discounted the price by $200 to cover the minor repair. The carbs need cleaning.

Comes with buffed 1990 FZR400 swingarm for the perfect combination of a virtually new FZR400 with the later Deltabox swingarm.

Reason for selling? Health issues. I have 28 motorcycles and am paring down. The FZR is in Point Roberts, Washington. I can deliver the motorcycle to Blaine, Washington for pickup by you or motor freight. Clear Washington title, not just bill of sale.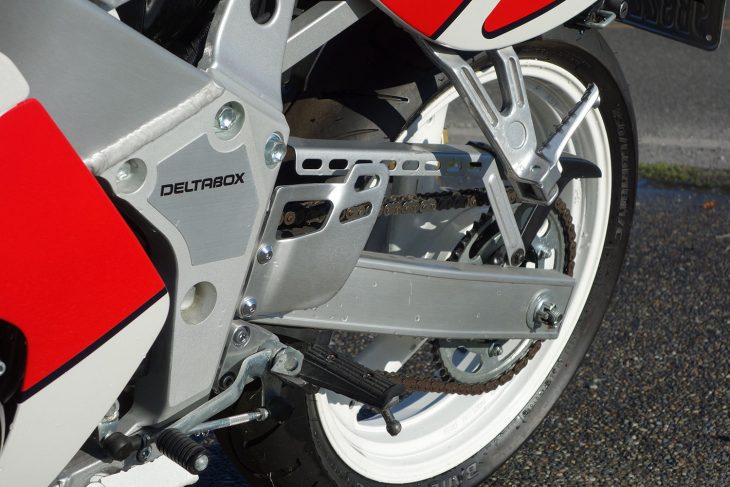 The problem is that the appeal of these is that they're nearly perfect rider's machines, designed to be thrashed within an inch of their lives all day, needing just oil and tire changes to keep them going. A bike like yesterday's RG500 race bike makes a certain amount of sense even if you have no plans to ride it, since it's value isn't just as a functional device. It has race history, exotic components, and would look positively amazing in someone's office. This little FZR is a great, inexpensive tool for Yamaha aficionados or back-road hooligans. But although this may be the very nicest FZR400 available on the planet, the price sort of defeats the purpose.
-tad