Another day, another really cool 250cc smoker. And this one is properly titled and plated in the uber-restrictive state of California! While not as original/pristine as the earlier bikes, this 1992 Suzuki RGV250 is still one hot scoot ready for the canyons or the local race track.
Like the Yamaha TZRs posted earlier this week, Suzuki moved away from a parallel twin to a V-twin format, providing tidy packaging and a more compact engine assembly. This allows for better placement in the chassis to maximize handling. And speaking of handling, as today's seller has placed the registration on official non-operational status and used the bike as a track steed, he has also upgraded suspension and brakes. I recommend you read his advert text (below) carefully to see what is in store.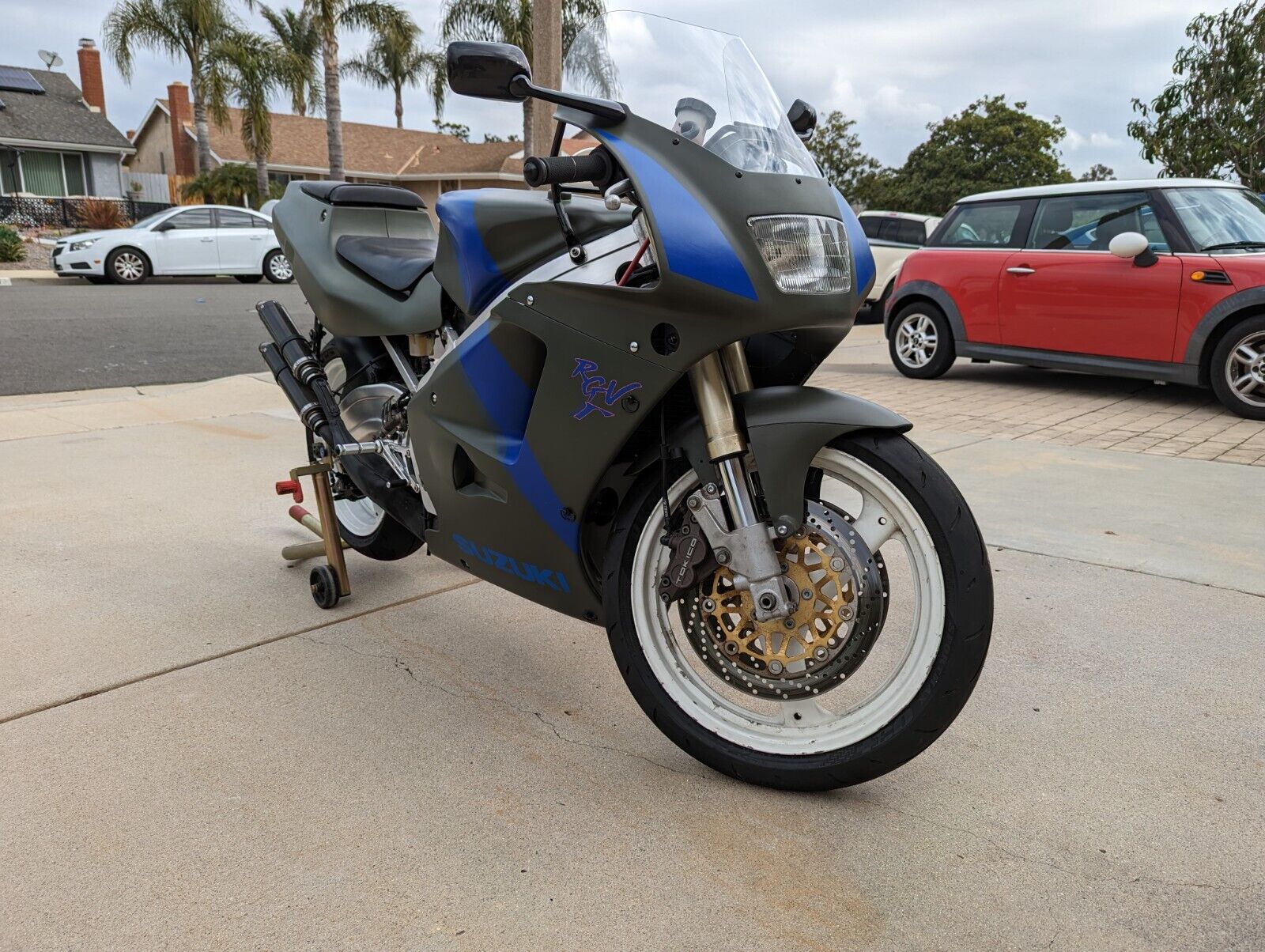 From the seller:
VJ22 RGV250 "M" model. This one is currently titled and registered Non-Op in CA with no fees. This bike has been upgraded with Andreani front cartridges and a Nitron R2 rear shock. It has a newer Tyga windscreen, a Tyga rear set, and Venhill steel braided brake lines. It currently has Dunlop Q3+ tires that have very few miles on them. The metal thing over the speedo is a lap timer mount for an AIM Solo lap timer. What is pictured comes with the bike, the lap timer does not. It is bolted on and can easily be removed if you don't want it.

This bike was used as more of a track bike by me, which is why it was registered non-op. Starts easy, runs well. These little two strokes are screamers and are absolutely a blast to ride flat out. I am too big for it and not flexible enough to ride this bike anymore, a little age and several injuries. I would like to fund some upgrades to my track R6. I kept it CA titled and clear because these things are pretty dang rare to have on the streets in CA and always draw a crowd. "Mileage" is in kilometers, so the bike has a legit 7115 kms on it.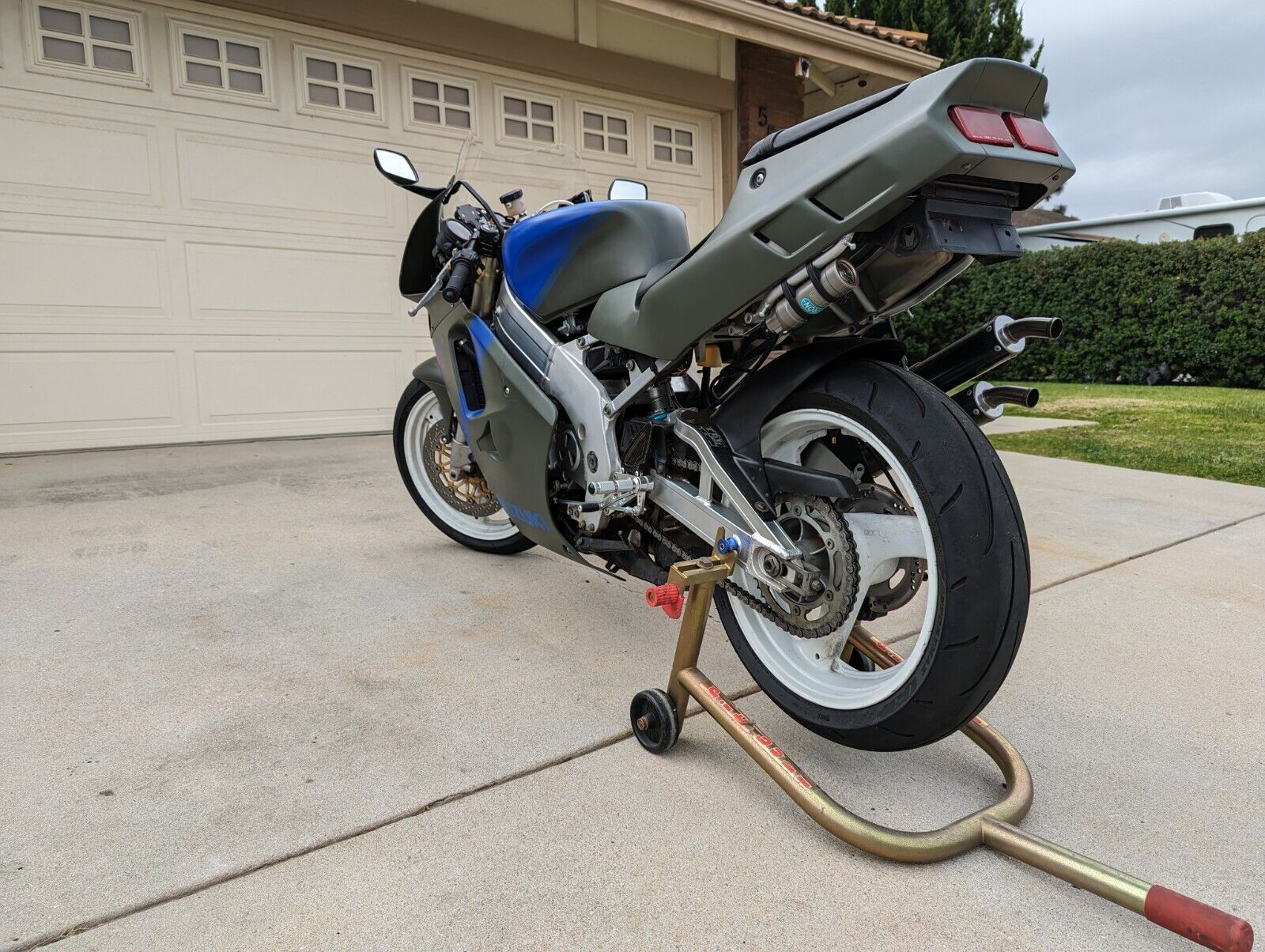 More from the seller:
The previous owner had an off in 1998 and it sat until I bought it in 2018. The only damage to the bike was body damage, hence the paint. I rebuilt the bike with the upgrades and used it as a track bike. There are some portions of the body that were fused with acetone prior to sanding and painting and with a close-up inspection, it is noticeable. With the Tyga rear set, the rear brake pressure is pretty light. I am not huge on stomping on the rear brake, but if your into that sort of thing you may need to work out a rear master cylinder that is a different diameter or something.

I would prefer a local pick up or I can meet somewhere, but if buyer wants to arrange shipping I will work with your shipper and entertain a bank transfer. I have some spares and take off parts. Mirrors, silencers, the factory rear set, the blinkers, stuff like that; it will all come with the bike. Pitbull stand is not included, but I will include a Pitbull head-lift stand insert that works with this bike.

Bike is located in Camarillo, CA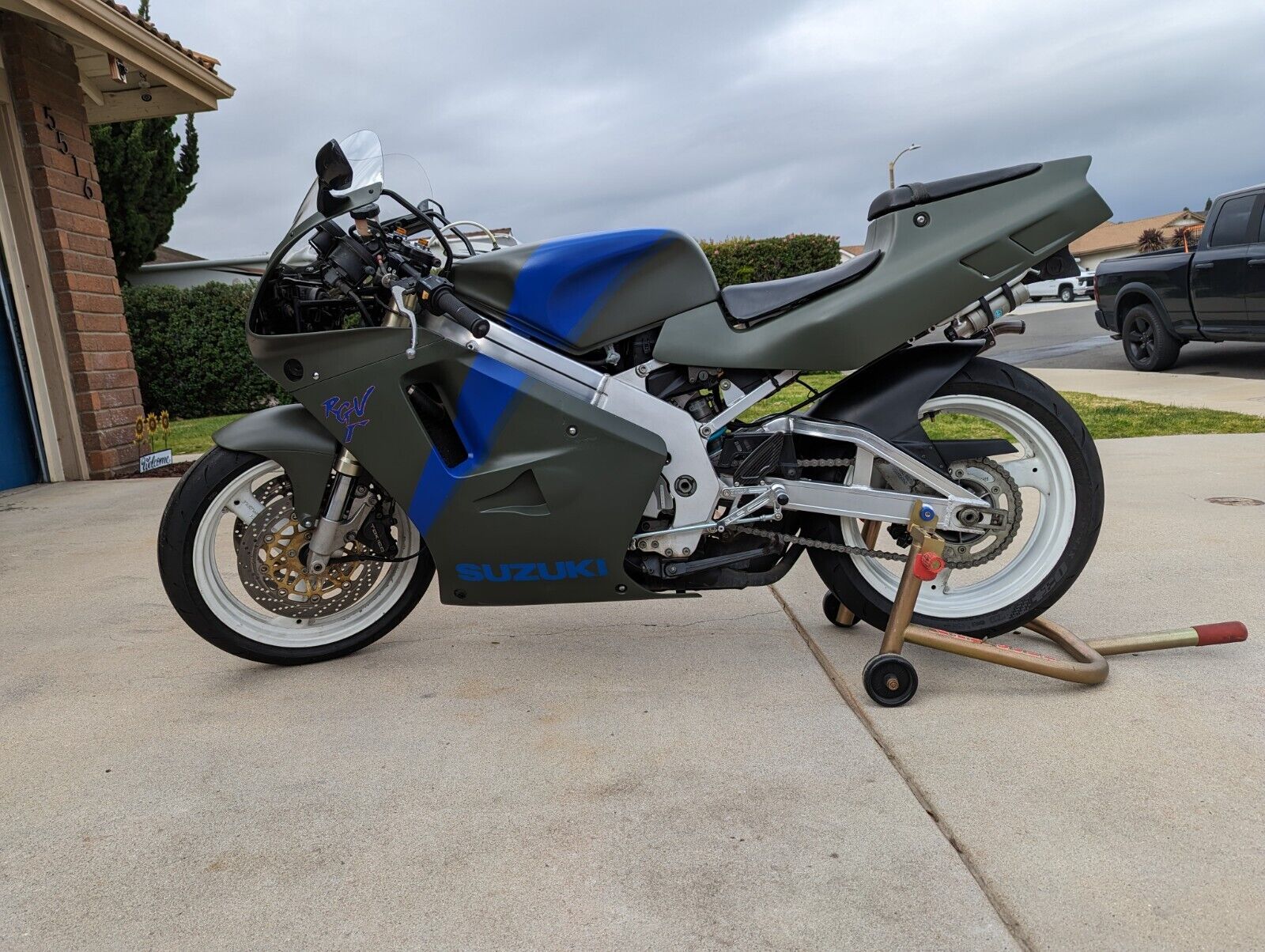 So while not really in the collector realm due to the non-original aspects, the RGV250 is still a very desirable model, providing a rare experience here in the US. This particular example has the ultra rare CA title, has seen some extensive upgrades for track day usage, and depending upon where the auction ends it looks to be a pretty interesting option for the pre-mix crowd. No bids with a $5k opening ask and only a couple days to go. Interested readers should check out all of the details here. Good Luck!!