Update 2.8.2023: This bike has SOLD! Congratulations to buyer and seller! -dc
Suzuki's pair of 250's with two crankshafts sharing a case made for a peaky racing motor, and tested every other part of the bike. Today's racer might well challenge its next owner, almost daring them to go vintage racing.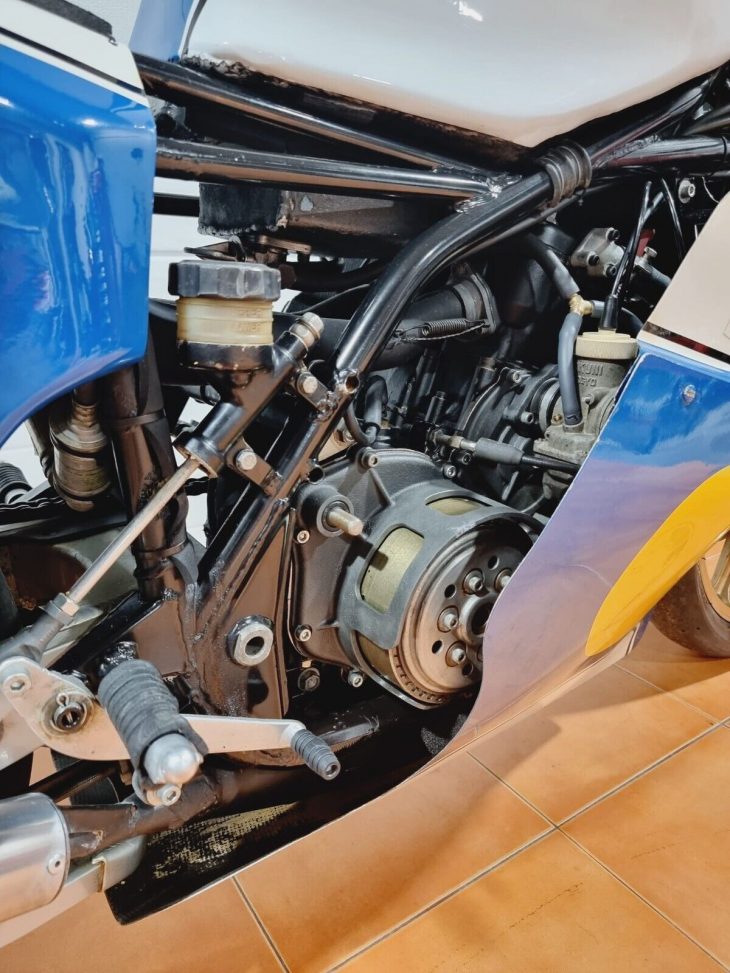 The 120-odd hp square four was the big story aboard the RGB500, and the chro-moly chassis kept it between the white lines.  Later marks had alloy frames and Full Floater monoshock rear, but the earlier models made do with the compulsory steering damper, single layer glass fairing, and wafer thin front brakes with vented rear.  Wheel sizes are staggered and present day tires will at least have some hope of dealing with the dynamics of the RGB.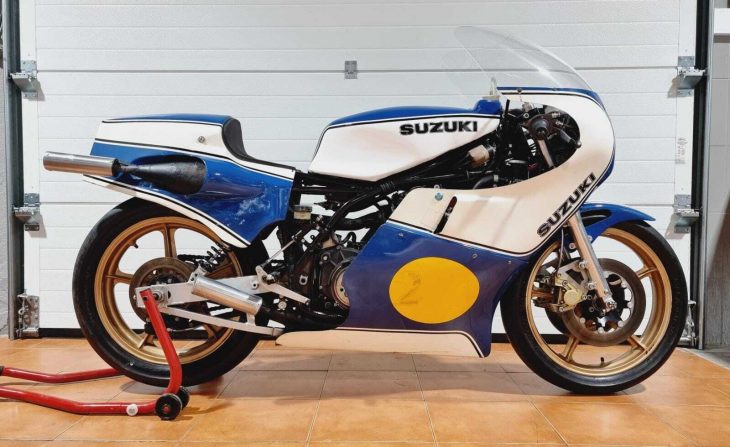 This eBay seller is based in Lisbon Portugal, so shipping might be somewhat more than usual.  Described as a "spare racing bike", this RGB seems to have been been excused from most of the raceday carnage.  Still if it hasn't run much some work will be in order.  Some provenance would've nice in the eBay auction –
Bike is in original condition, not restored.

 

It was used as a spare racing bike.

 

This is a very rare bike, only true collectors will appreciate it.
Though a few RGB's have graced RSBFS, at this point it could be considered a unicorn.  Suzuki fought their way back to the top of the Grand Prix circuit with MotoGP hall-of-famers Luchinelli and Uncini aboard, and Suzuki street riders enjoyed the RG500 – or at least looking it over – in the Suzuki showrooms.  Likely more of a conversation starter, this eBay auction bears watching.
– donn