Brothers Don and Derek were definitely on to something. Starting in the 1960s with off road pursuits, their chassis building exploits brought them into the realm of road racers. By the early 1970s they were offering frame kits for British bikes (Triumph & BSA primarily), but it was the Kawasaki and Honda powered models that really put them on the map. Today's example is a wonderful nickel-plated Metisse tube frame housing a Kawasaki Z1 engine and transmission, which was sold through a dealer in the United States.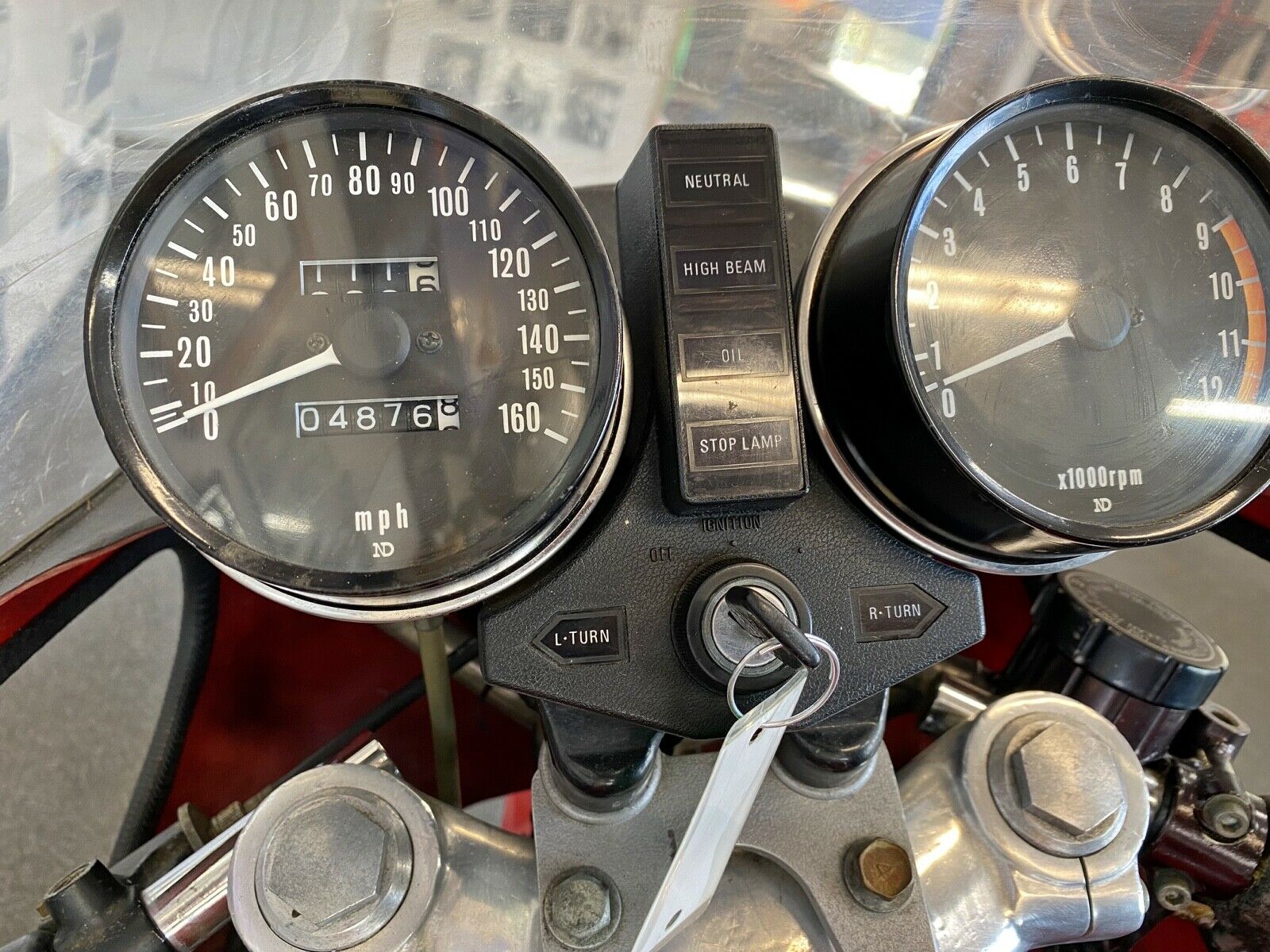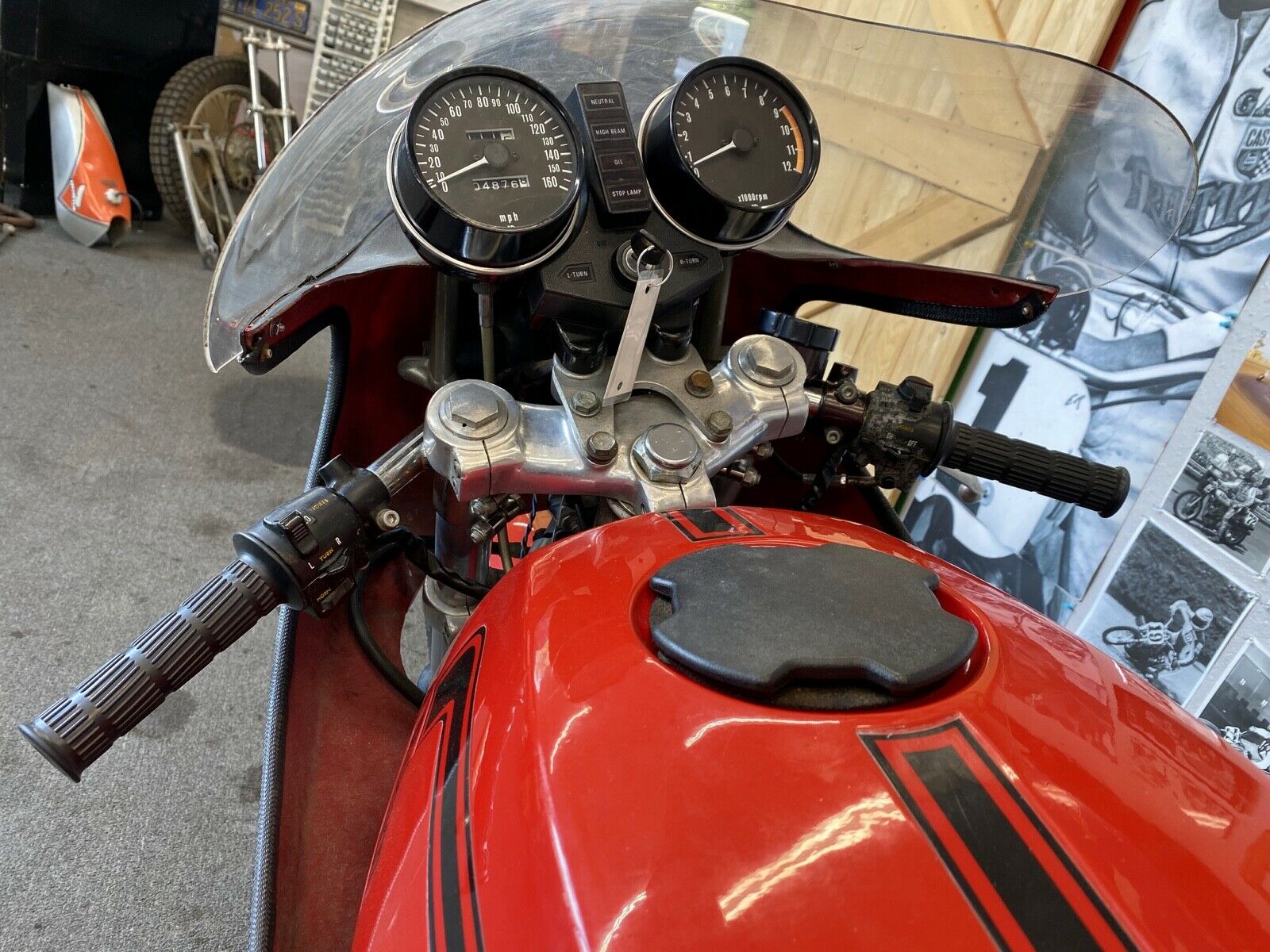 In the 1970s the Japanese firms had a pretty good handle on powerplant design and manufacturing. Bigger was better. More cylinders were even better yet. And the British twin – and English motorcycling industry as a whole – was unable to compete. But what they Japanese had in engine technology they lacked in frame design. Relatively little was understood regarding the importance of rigidity, packaging and balance – which opened the door for a number of boutique kit bike builders by the names of Harris, Spondon, Bimota and Rickman, to name a few. Using parts from a donor bike, a "new" motorcycle could be built that utilized the same engine and transmission and electrical components, but had vast performance improvements in the way of frame geometry, suspension, brakes and aerodynamics. The Rickman CR900 was such a kit, and by numbers the most successful of the Rickman models.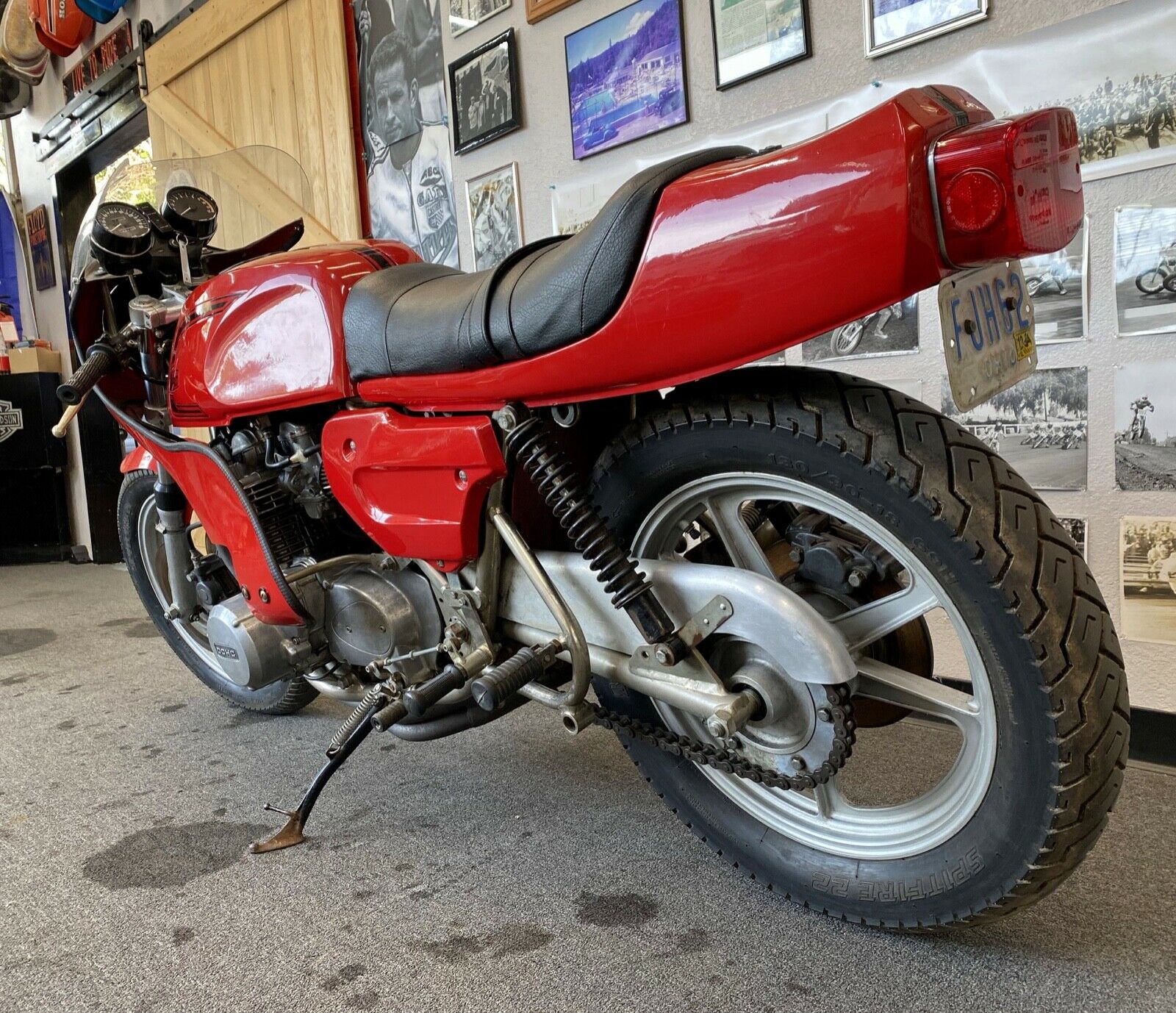 From the seller:
Very rare Rickman CR900! This motorcycle was ordered new through Yamaha of Cleveland in 1977 and has had 1 owner its whole life. Originally it was fitted with a Turbo engine but that engine didn't even last 1,000 miles and a new engine was installed. I do have a set of uncut side covers that I will include in the sale, they are a slightly lighter red though. The whole bike has 4,895 miles and was only ridden a few time a year up until 1994 when it was parked in the garage. Recently I have put in a new battery, changed the oil, cleaned the carburetors and flushed the brakes. The bike does run and ride but will need some more love before its roadworthy, the tires are from the 80's. Buyer is ultimately responsible for shipping but I will assist in anyway I can. I do have a commercial location and normally that makes it a little cheaper. If you're local and would like to come see the bike in person that can be arranged. Please feel free to reach out with any questions. Motorcycle is located in Felton California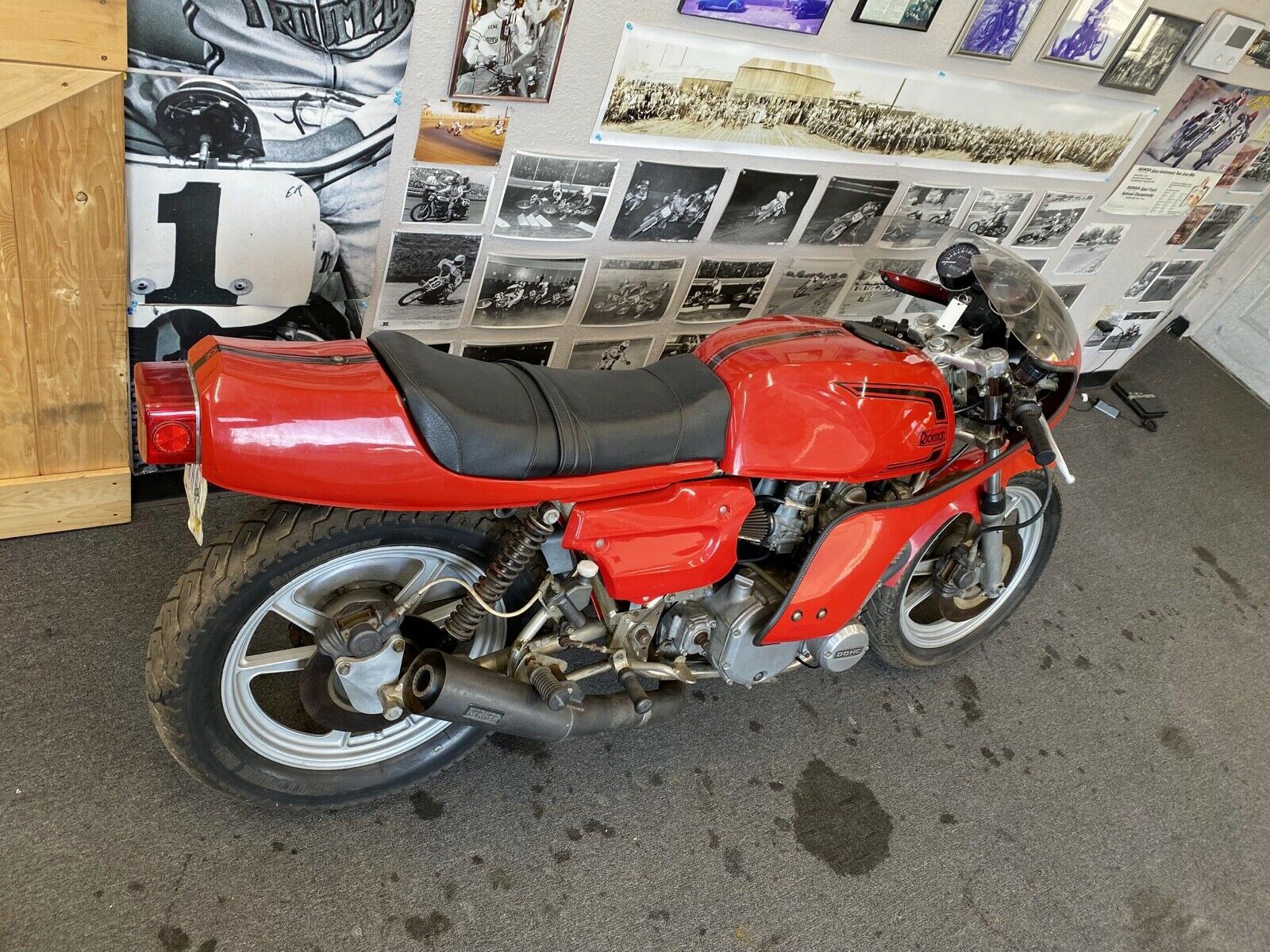 Interestingly enough, today's bike started life out as a Turbo. When that failed to survive (not surprising as this was before much was known about forced-induction motorcycle engines), a normally aspirated unit was fit in its place. Since these were kit bikes from the start, the concept of "numbers matching" is irrelevant. Each of these bikes were built by different shops, different owners, and with a different concept of what the finished product should be. They are a far cry from the identically mass-produced Japanese models that donated their guts to build these one-offs. Today's bike looks to be a clean find, relatively unmolested after all of these years. A limited number of owners definitely helps here, as overall the bike looks quite well preserved. Check out all of the details here, and Good Luck!!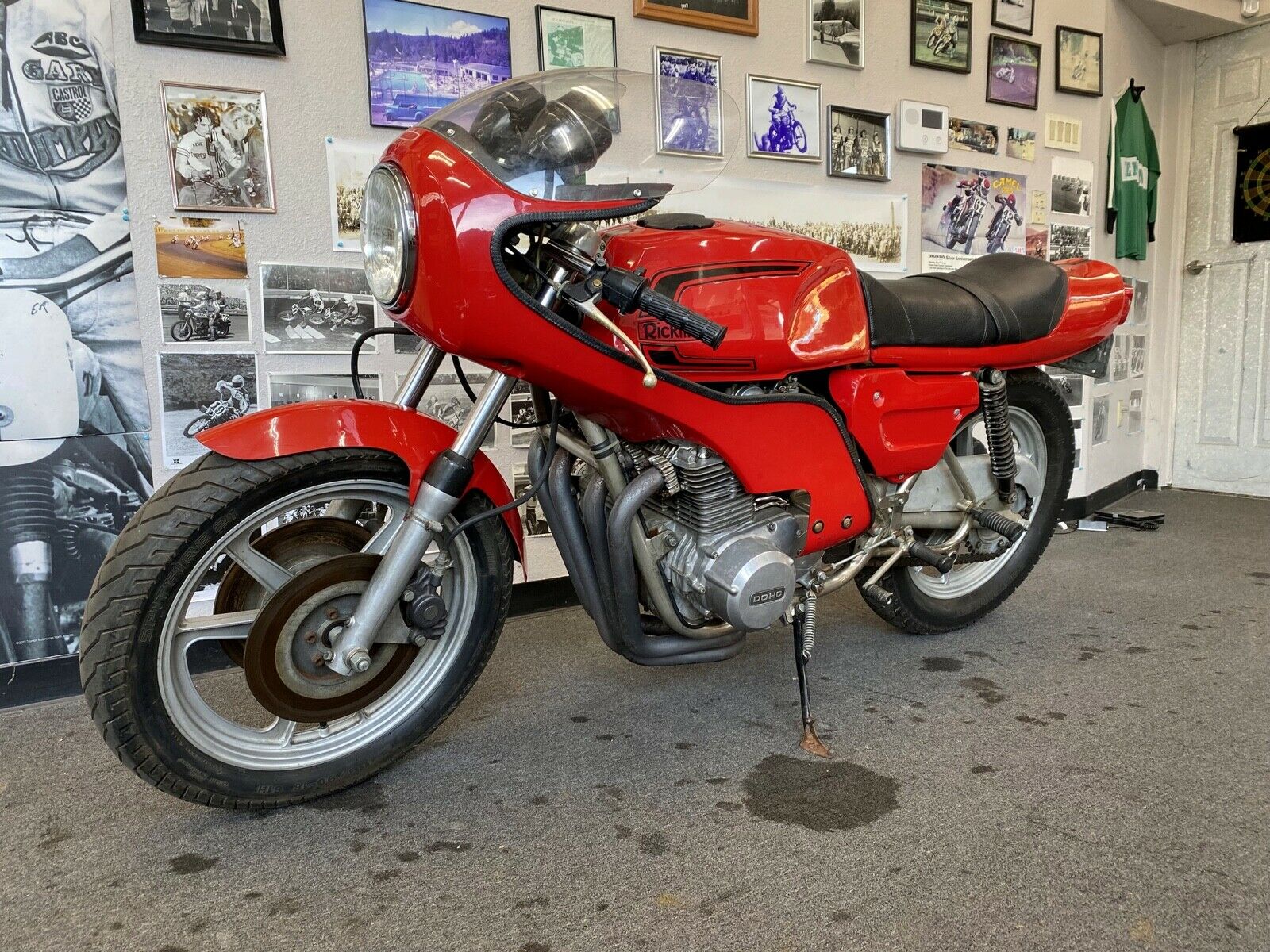 MI