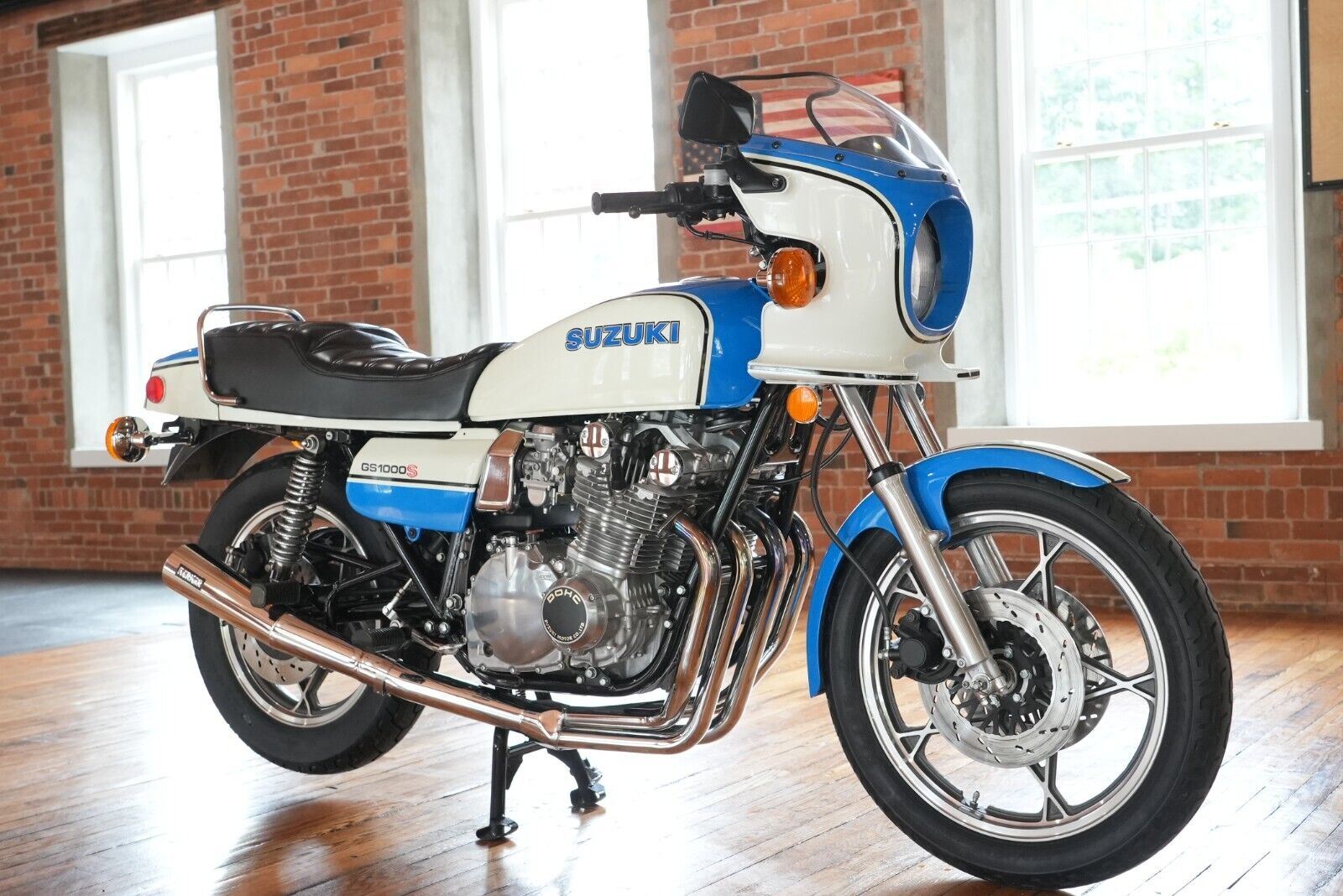 If you've come to the RSBFS site today looking to find a hot and collectable motorcycle from this millennium, please indulge us for a few more minutes. Because today's find is a very, very sano Suzuki GS1000S circa 1980, putting it firmly in the pre-Y2K era, and very soundly into the old-school cool category of what a superbike used to be. Big, bright, blue and bold, the air-cooled inline four with racy stripes and bikini fairing pays homage to Wes Cooley's success in AMA Superbike competition.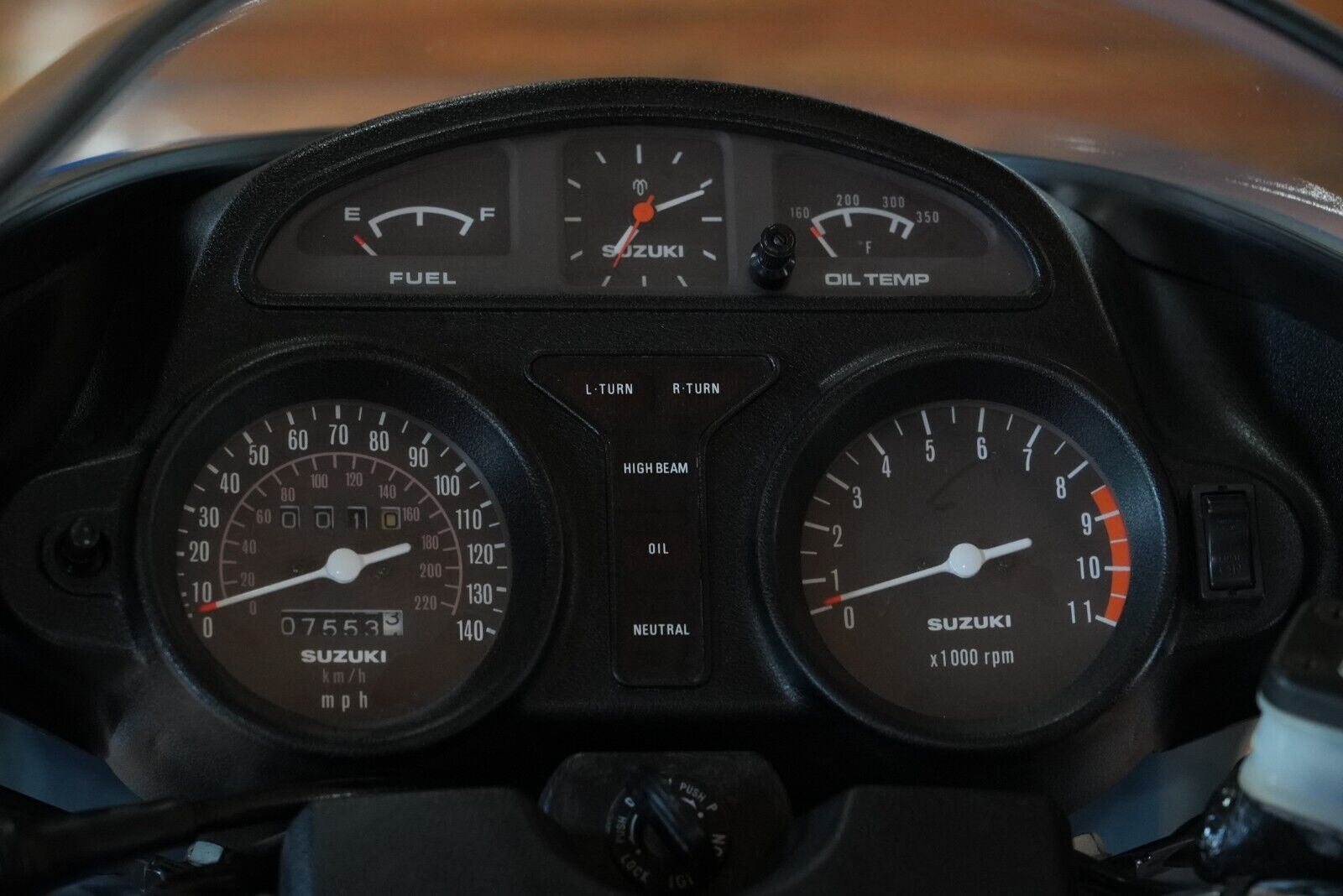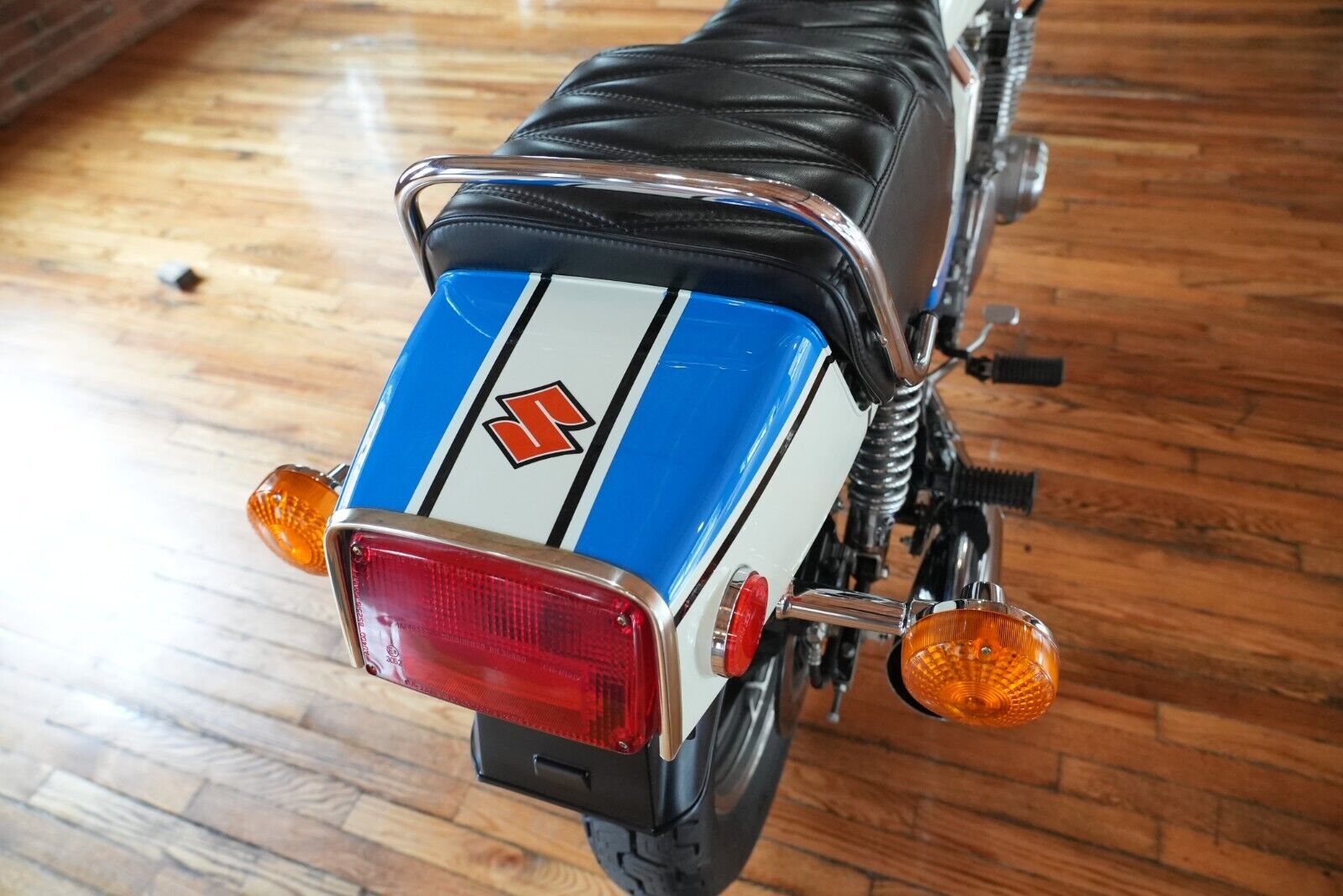 From the seller:
Suzuki GS1000-S
Wes Cooley Replica
Unobtanium In This Condition
Low Miles & Carefully Maintained
Absolutely Showroom New
Rare Original Mint Condition
The Holy Grail Of Super-Bikes
The Most Highly Collectible Of The Japanese SuperBikes
Looks, Runs & Rides Like New
On Display In The New England Motorcycle Museum
Previous Owner Passed Away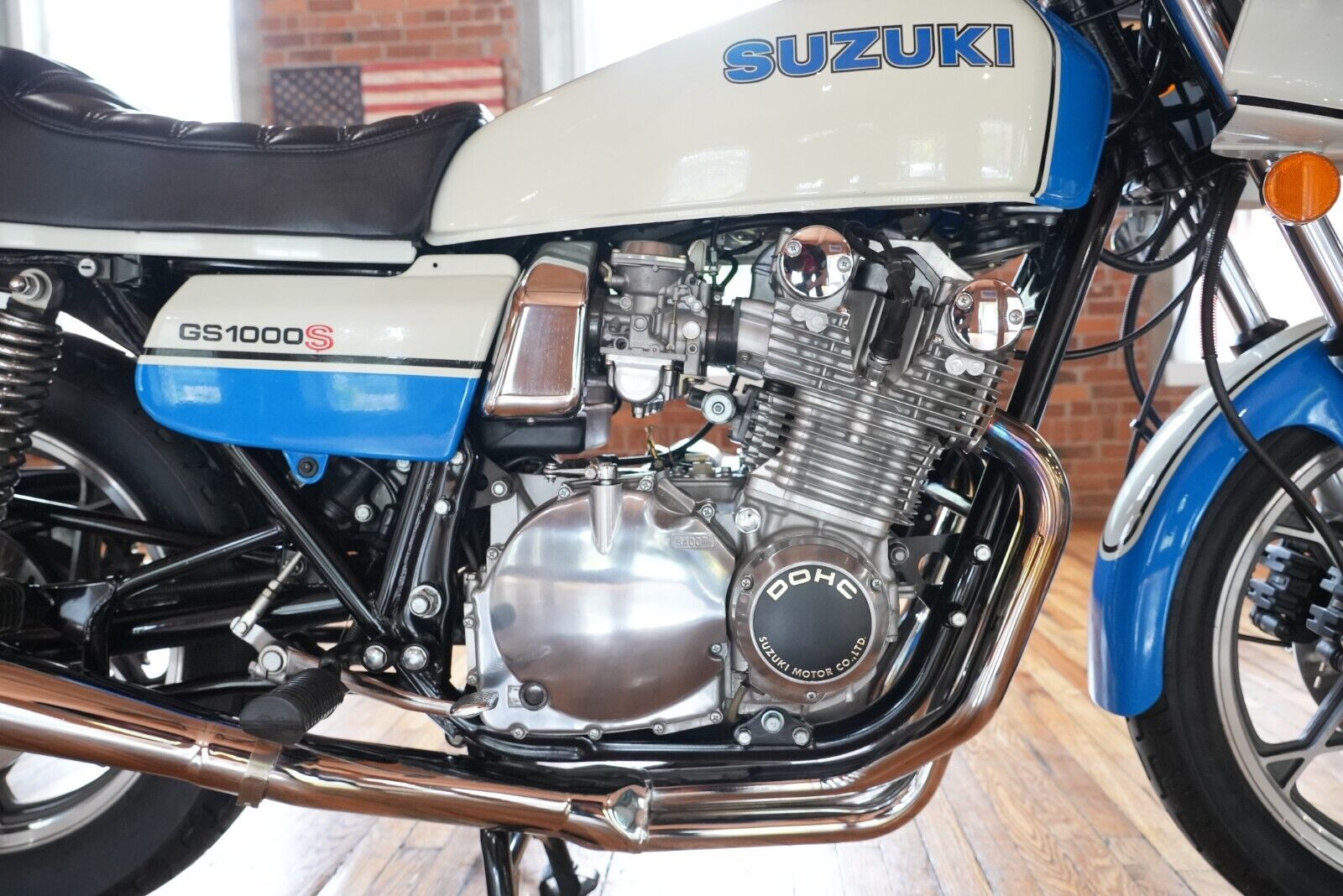 More from the seller:
Rare Opportunity To Buy The Best
Clean Title In Hand
Oregon Registration
Spare Key
Suzuki GS1000 Owner's Manual
Suzuki Supplemental GS1000-S Owner's Manual
Just Fully Serviced, Tuned & Detailed
PLEASE WATCH THE VIDEO FOR DETAILS
---
More from the seller:
Carbs Cleaned & Tuned
Fuel Tank Removed and Flushed Out
VP Non-Ethanol Fuel Added
New Bel Ray MC4 Engine Oil
Mechanically, Cosmetically & Electrically a 10
New Battery
System Charging at 14.5 Volts
All Lights and Gauges Work Like New
Complete 100 Point Check Over
Full Rotisserie Detailed
Steam Cleaned, Hand Washed, Polished & Waxed
Ready To Ride or Show Today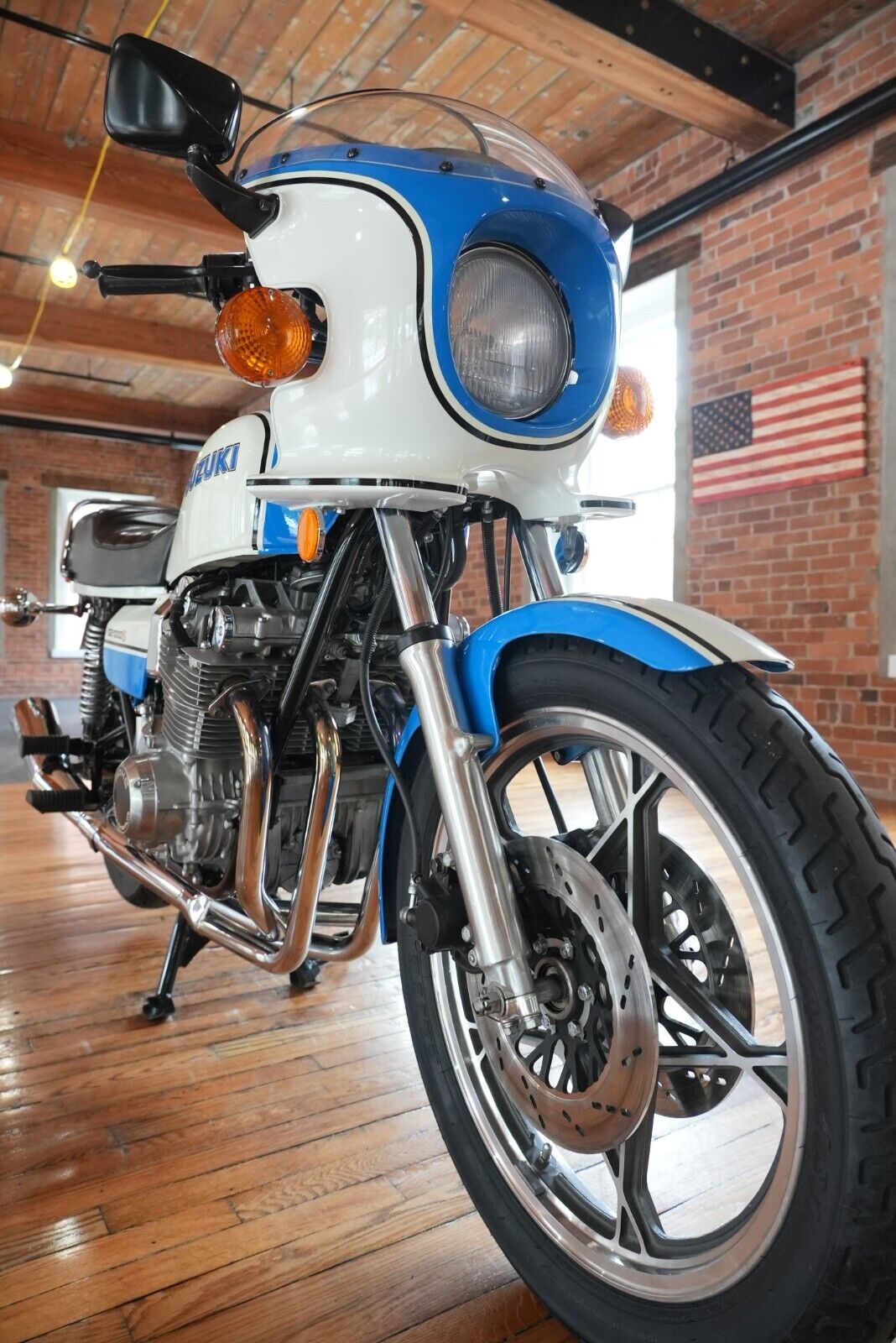 We do not see these GS1000S models come up for sale often, and rarely do we see a bike quite this clean. The seller is a familiar entity in the collector world, and generally presents a clean and well photographed example. In today's case we have a 42 year old, 7,500 mile example that looks to be pretty original. The OEM 4-into-2 exhaust has been traded for a 4-into-1 Kerker unit, which is period correct but looks out of place to me given the Cooley championship bikes in '79 and '80 were fielded by the legendary Yoshimura team. Other than that, this looks as good as we've seen. These bikes are not getting any younger, which means supply is dwindling with time. The internet appears to agree, as this one has been bid up to a strong $18,500 thus far; anxious prospects can still pull the trigger on a $25k Buy It Now option. You can check out all of the details here. Good Luck!!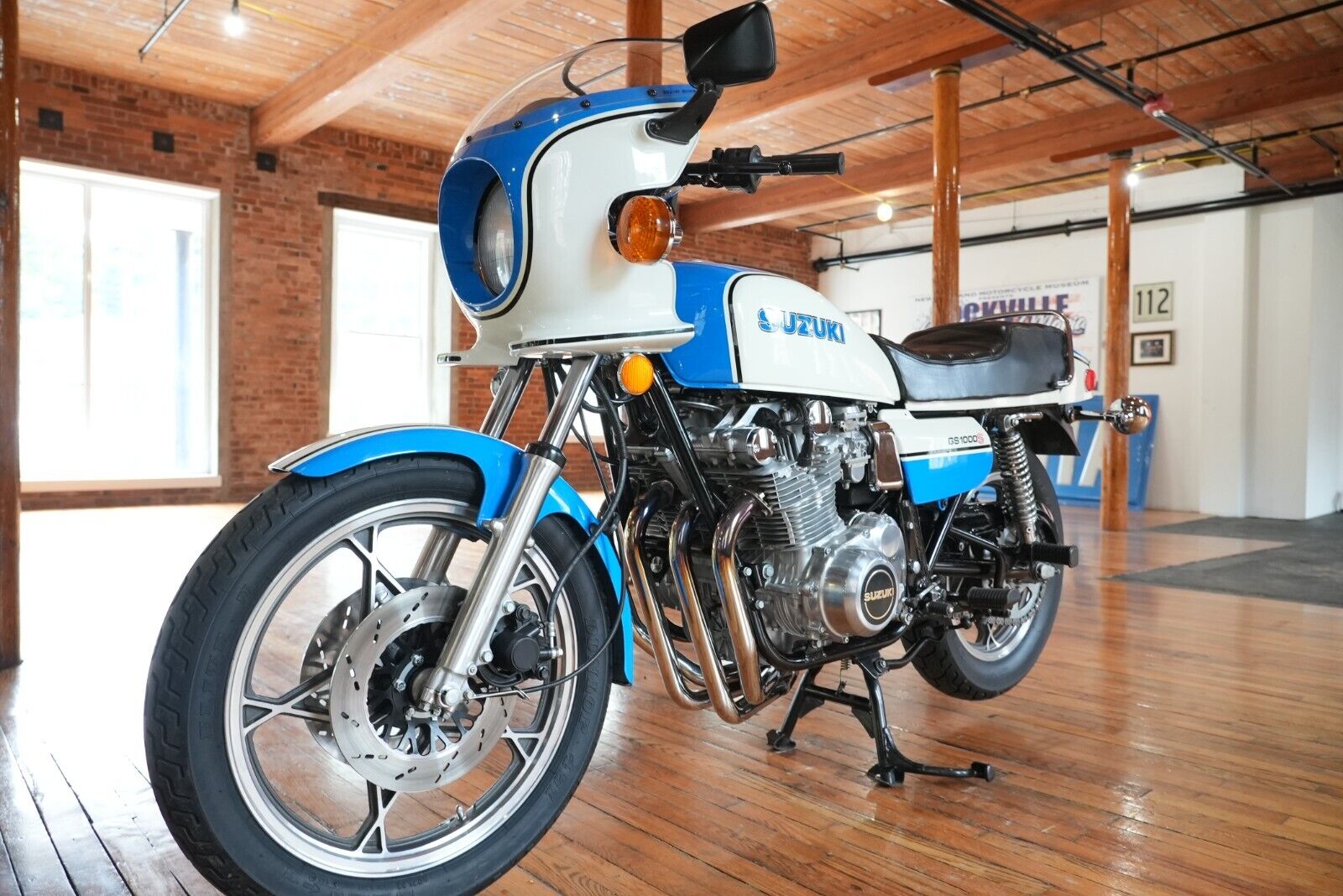 MI