1988 / 89 Bimota YB7 for sale in North Hampshire, UK.
So, during my quest for Bimotas listed for sale, I found another YB7 listed for sale in the UK on the Bimota forum: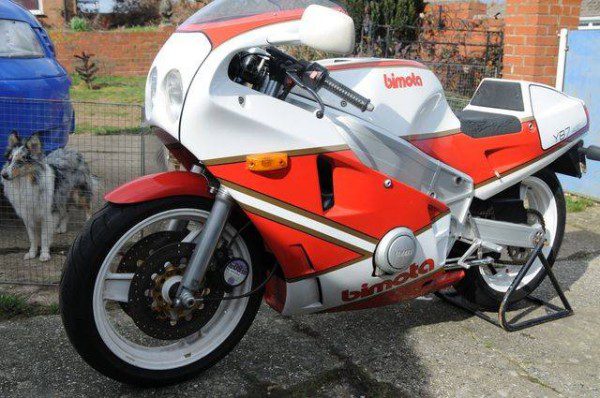 I have a G plate YB7 for sale, lot of work done on it, new bearings, seals, tyres, exhaust valves etc. It's in fair condition but is a devil to start; once it's running it pulls well. I'm looking for best part of £1950.
Details are sparse, but it looks like very tidy bike.  For £1950 (approx. USD3000) it sounds like a decent deal? Click here to see the listing.
Just to get you in the mood, here are some tasty photos of other YB7s…
For even more pictures of the YB7, click HERE.
And let's for a ride in Japan on the YB7's bigger brother the YB6:
ph