Today's RZ350 is the fully-faired F2 model which was never imported to the U.S.  Looks like a very nice survivor which should be an easy import.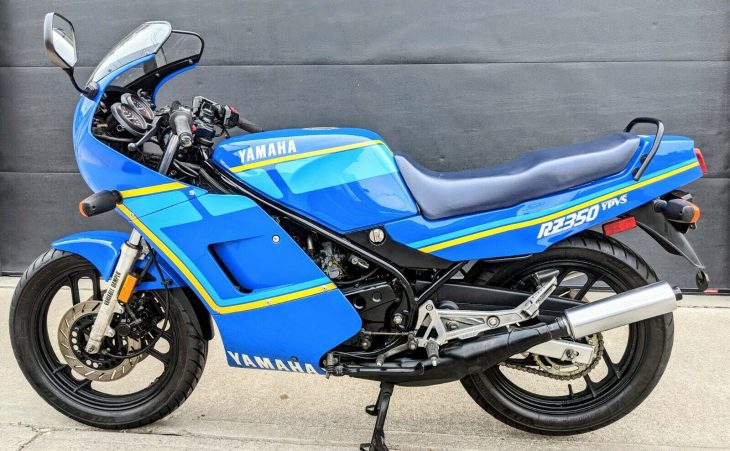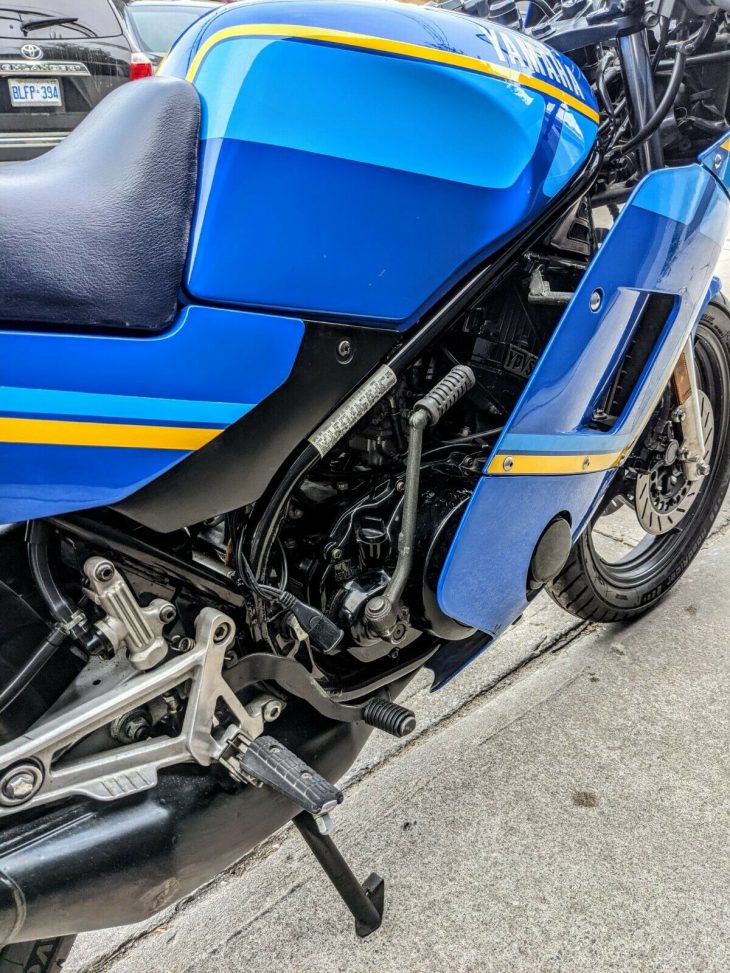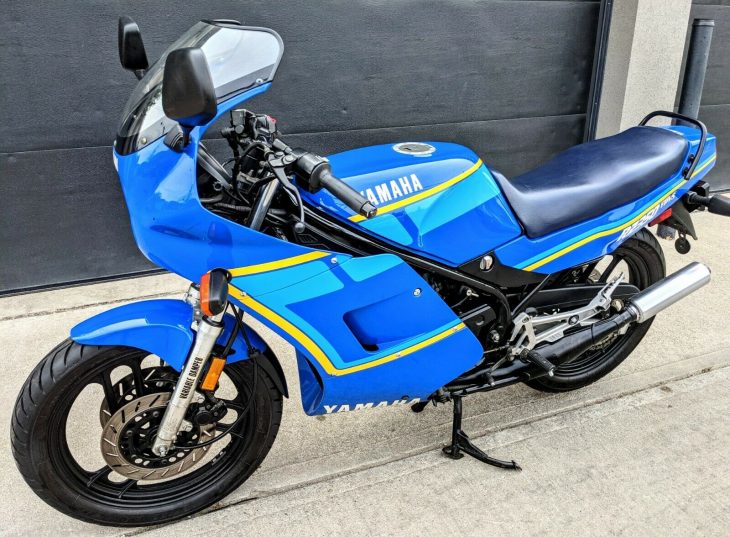 Water cooling let the RZ350 make better power with 63 hp, than its air cooled predecessor, the RD400.  And the YPVS power valve stretched the power band, though reviewers reported a big character change at 6,000 rpm.  Expansion chambers were factory equipment, as were multi-adjustable forks and pre-load adjustable MonoCross rear.  Triple 260mm disks were appropriately sized and 18-inch wheels were cast in black aluminum.  The full fairing had the same big side vents as the older brother RD500.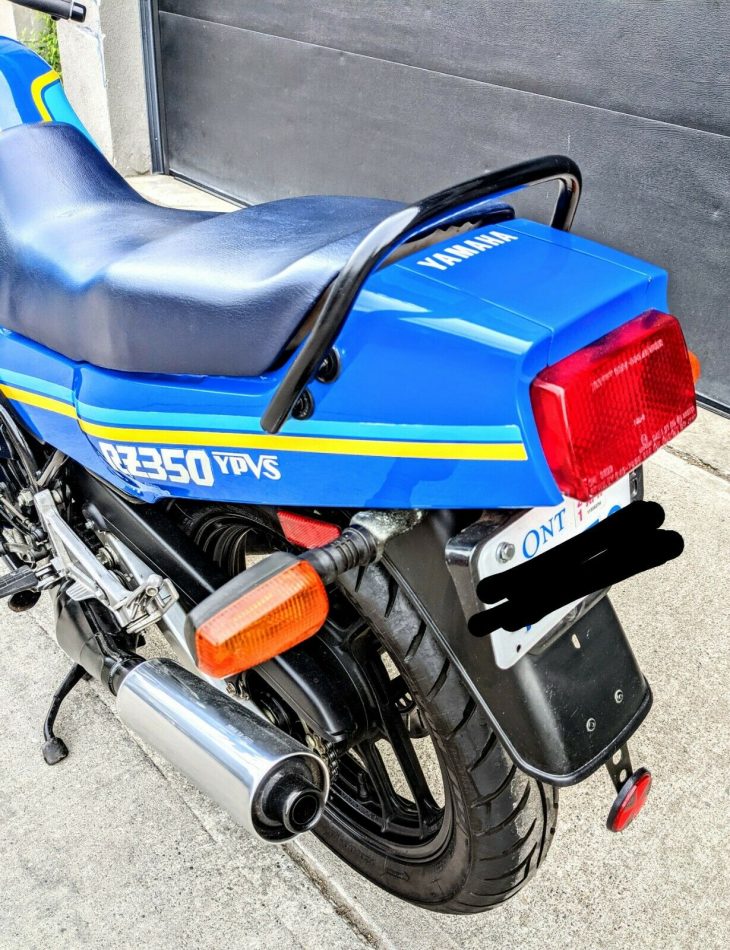 The RZ looks quite stock with astounding paint, if it's indeed original.  Details of the faux pas seems to be attributable to a single incident.  Both blue and black seats have been seen with this livery, so this one might be factory, though most RZ350 rims have a polished edge so they may have been sprayed.  Guess a magnetic tank guard will be a little late to the party but will cover those nicks.  Comments from the eBay auction:
Legendary two stroke Yamaha bike in very good original condition (they are only original once as they say).

–  Numbers matching – original motor, never taken apart – original tool kit

–  Collector owned, stored in indoor heated space. Running and riding bike – has been out for use in 2021

–  11,000 original km (6835 miles)

–  Oil injection functional (no need to mix gas/oil)

–  Runs great – lots of power

–  Canadian spec model – 2nd last year of production

–  Great colour scheme – never available in the USA (Canada's run of RZ350 went from 1983 to 1990 whereas the USA only got them 1983 and 1984)

–  Front brake rebuild 2021

–  Tires are in good condition – needs nothing to pass safety certificate
Even though is was only here for a couple of seasons, the bikini-faired RZ was pretty popular, so imports aren't all that common.  The full bodywork hides the water-cooled mill and looks pretty racy to boot.  It's high ( reserve ) season, so we'll have to keep an eye on where this auction goes.
-donn