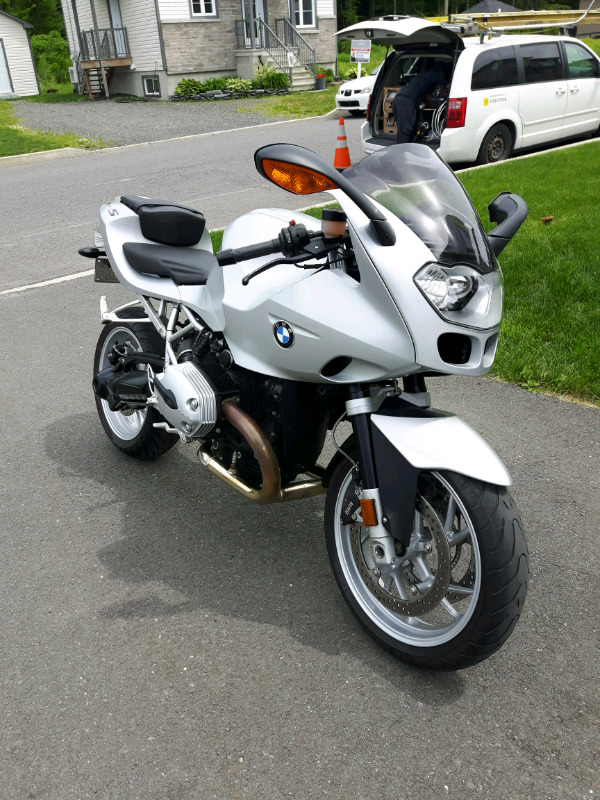 Somehow, weird isn't exactly the adjective that leaps to my mind when someone says, "BMW." I mostly picture skinny European men in their late 40s designing ergonomics with a supercomputer, getting every detail down to its most efficient and sensible form. But, then I look at the 2007 BMW R1200S and I have to wonder whether those buttoned-down engineers weren't enjoying one hell of an acid flashback when they designed this thing.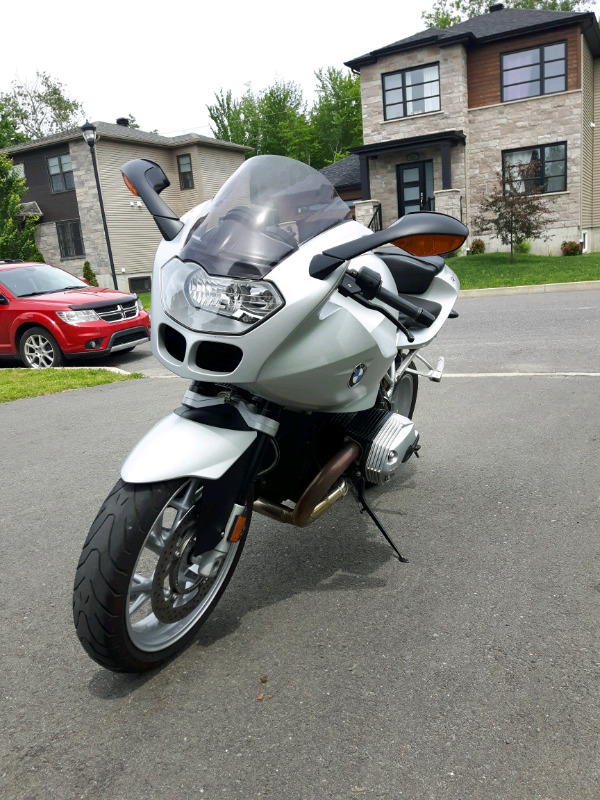 It's an incredible machine, and a shame that there are so few of them knocking around. The 1,200cc twin-cylinder boxer engine is both antiquated and a technological marvel, generating 122 horsepower and 83 torques out of architecture nobody but BMW would dare still use. Then there's the fact that this sportbike, which tipped the scales at 482 pounds ready-to-ride, wears a single-sided swingarm that contains a shaft final drive. Up front, there is BMW's excellent but odd telelever suspension set up. All this on a bike that ze Germans drew up as a track and canyon carver.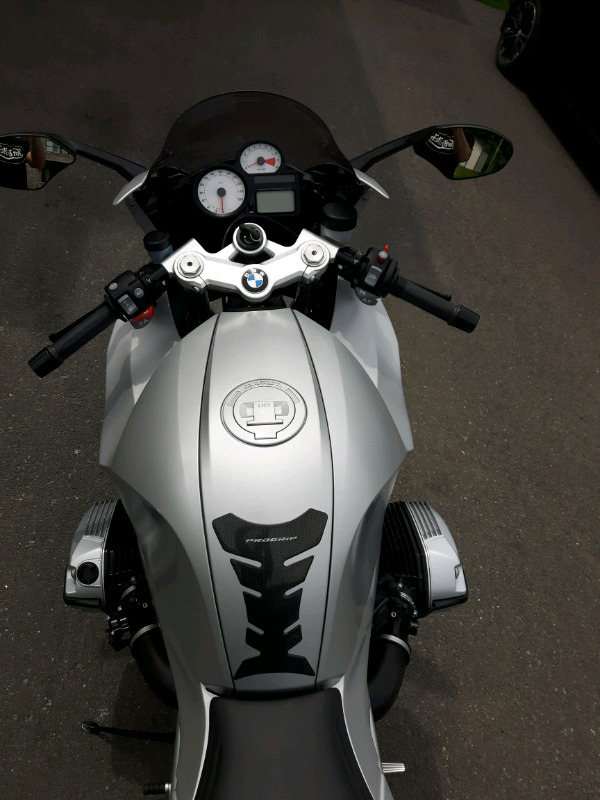 The R1200S bowed in 2006 to replace the long-serving R1100S, and came in substantially lighter and more powerful than the older bike. Power was up thanks to a compression bump and some fueling and timing tweaks, and weight was down thanks to an entirely new steel trellis frame. Despite all that, the R1200S was a tough sell, since it rode somewhere less comfortably than a true sport tourer, but lacked the all-out aggression of an R1 or similar. In '08, Bimmer replaced it with the even more ludicrous HP2.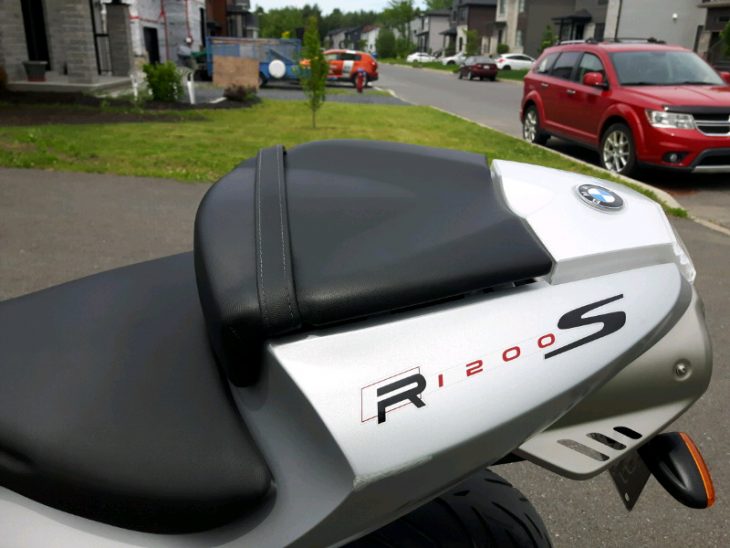 This R1200S has been ridden enough to show enthusiasm, but is in absolutely impeccable shape, as you would expect from something this rare and special. It is equipped with a quick-turn throttle, smoked windscreen and tank pads, but is otherwise as it left the dealership.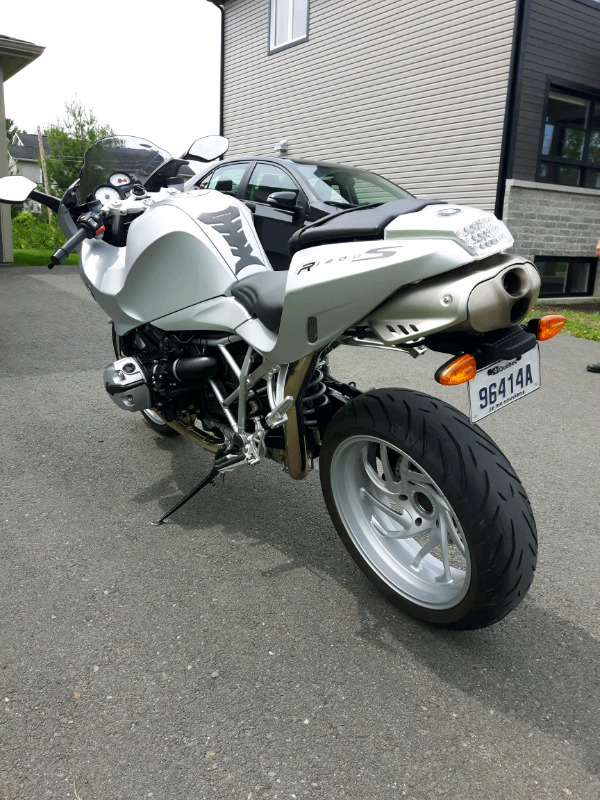 From the seller:
Grey 2007 BMW R1200S, 14900 mi, Clean Canadian title. Heated grips & ABS. All original except for Techspec tank pads, RRRapido Quickaction throttle pulley & light smoke windscreen. The bike is in extremely good shape. The Pirelli Angels have approx. 25% wear on them.

The bike will come with some specialized tooling; valve adjusment shims, spark plug removal tool, Carbtune Pro synchronizer.

If you are looking here I don't have to explain how rare and how good this bike is.

Located in Montreal, Canada.

Asking price, 6900 USD.
Contact Steve: stevemongrain74@gmail.com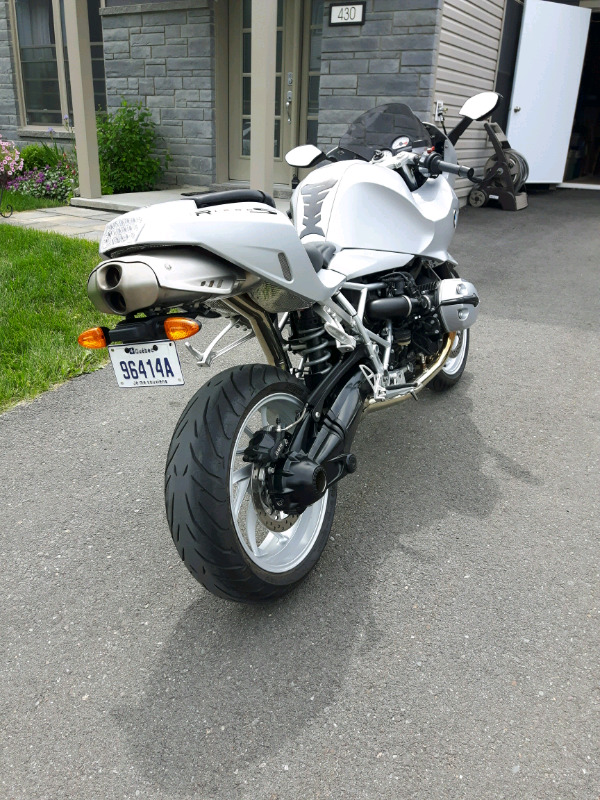 For $6,900, you're paying Suzuki DRZ money for a very rare, very fast and very cool and entirely out there machine. If you're looking for a long-term do-it-all bike, here's your mount.