Make: Yamaha
Model: R1 60th Anniversary
Badge: 1 of 2000
Mileage: 12,342
Location: Villa Rica, Georgia
Price: $12,000 starting bid or $25,000 BIN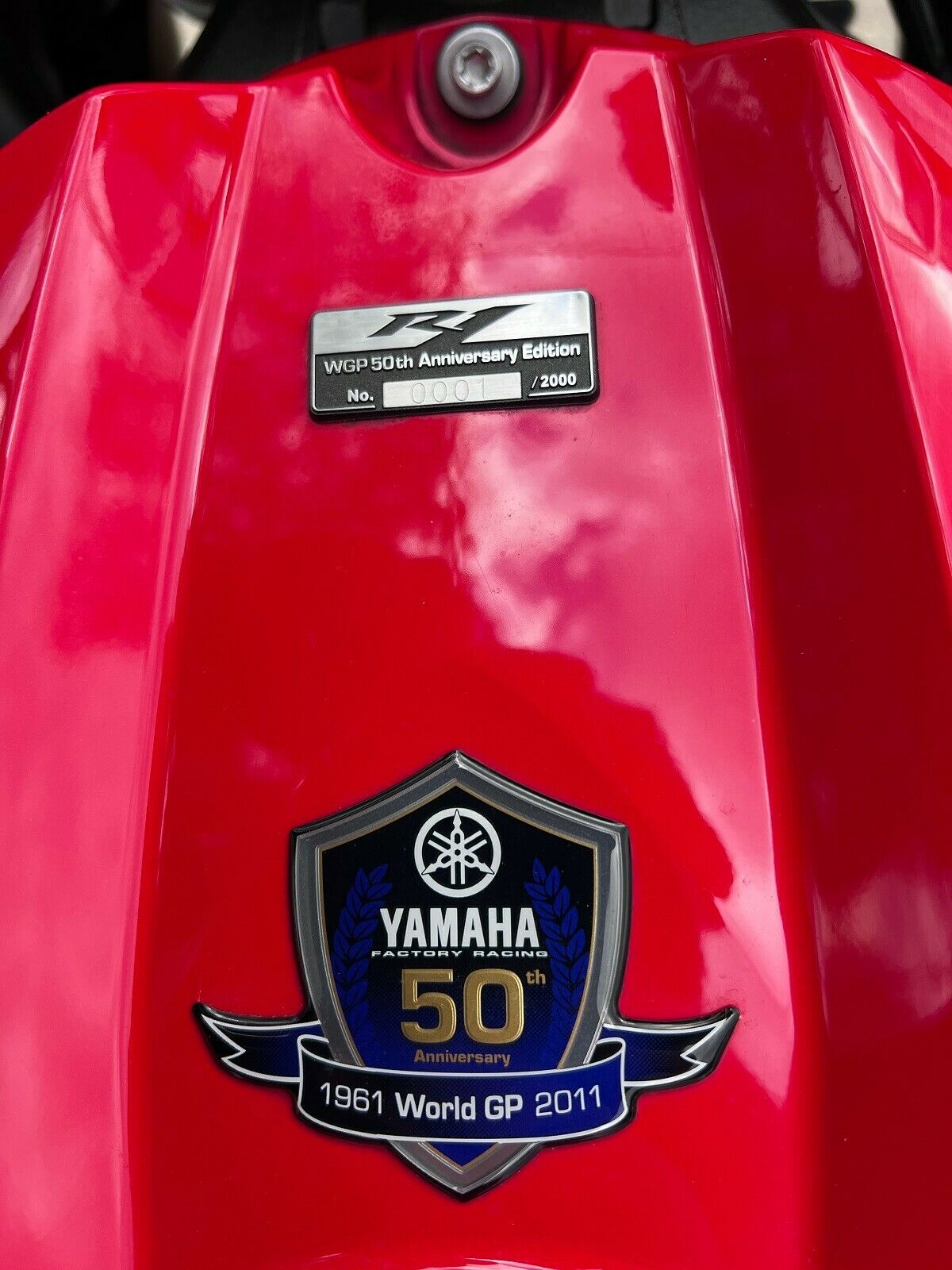 In the words of Reese Bobby "If you ain't first- you're last!" Yes indeed, here is your chance to pick up Numero Uno and make Reese proud.
Back in 2012, all the Yamaha R1 rage was cross plane cranks, 7 position traction control, restyled fairings, 6 piston calipers clamping down on 310mm brake rotors, better foot pegs, updated exhaust heat shields, celebrating their 50th year competing in Moto GP and a special red and pearl white livery to commemorate the occasion.
However, inquiring minds want to know- If Yamaha started racing MotoGP in 1961 and 50 years later is 2011 why did they wait until 2012 to celebrate 50 years on the retail side of things?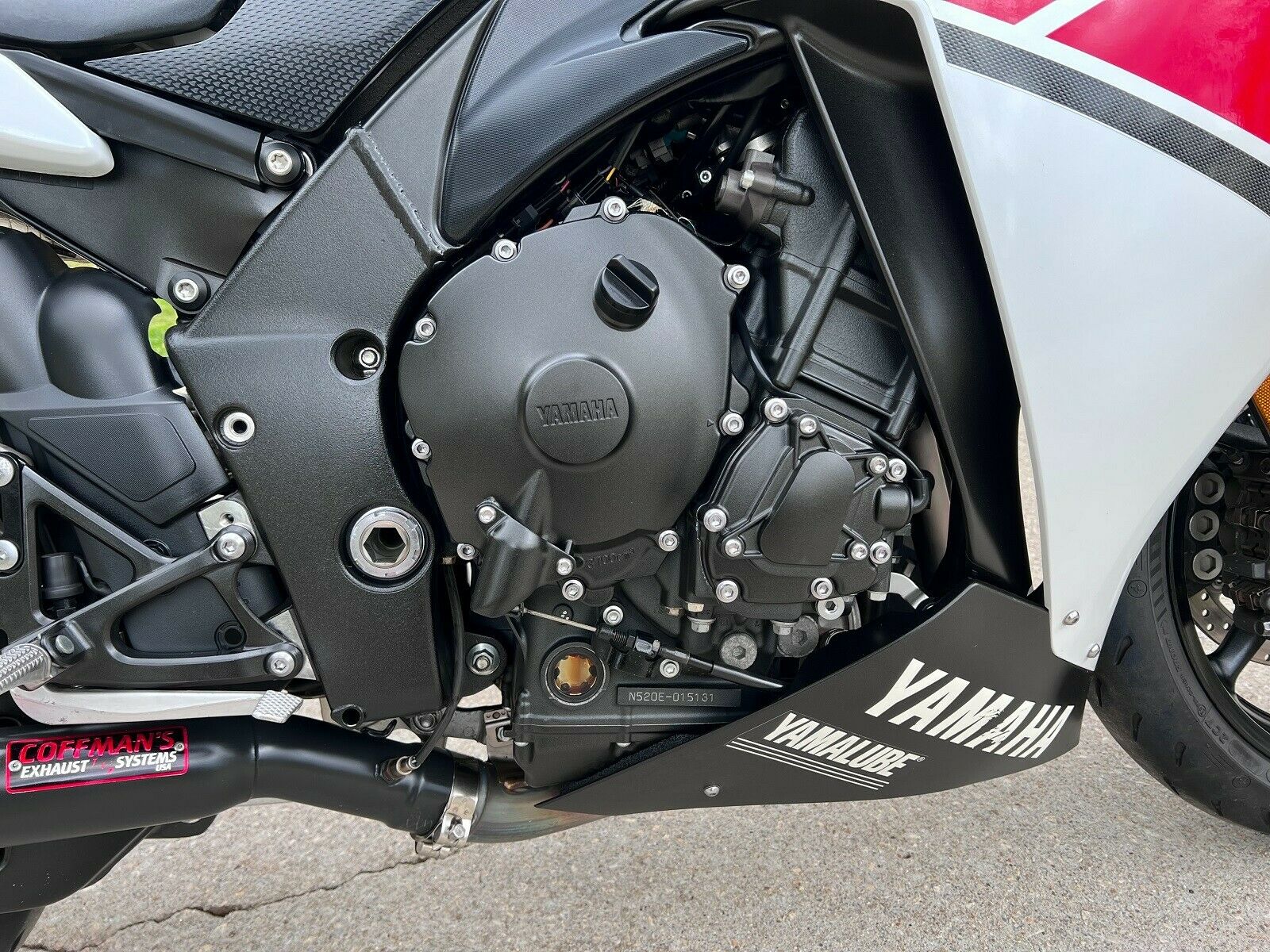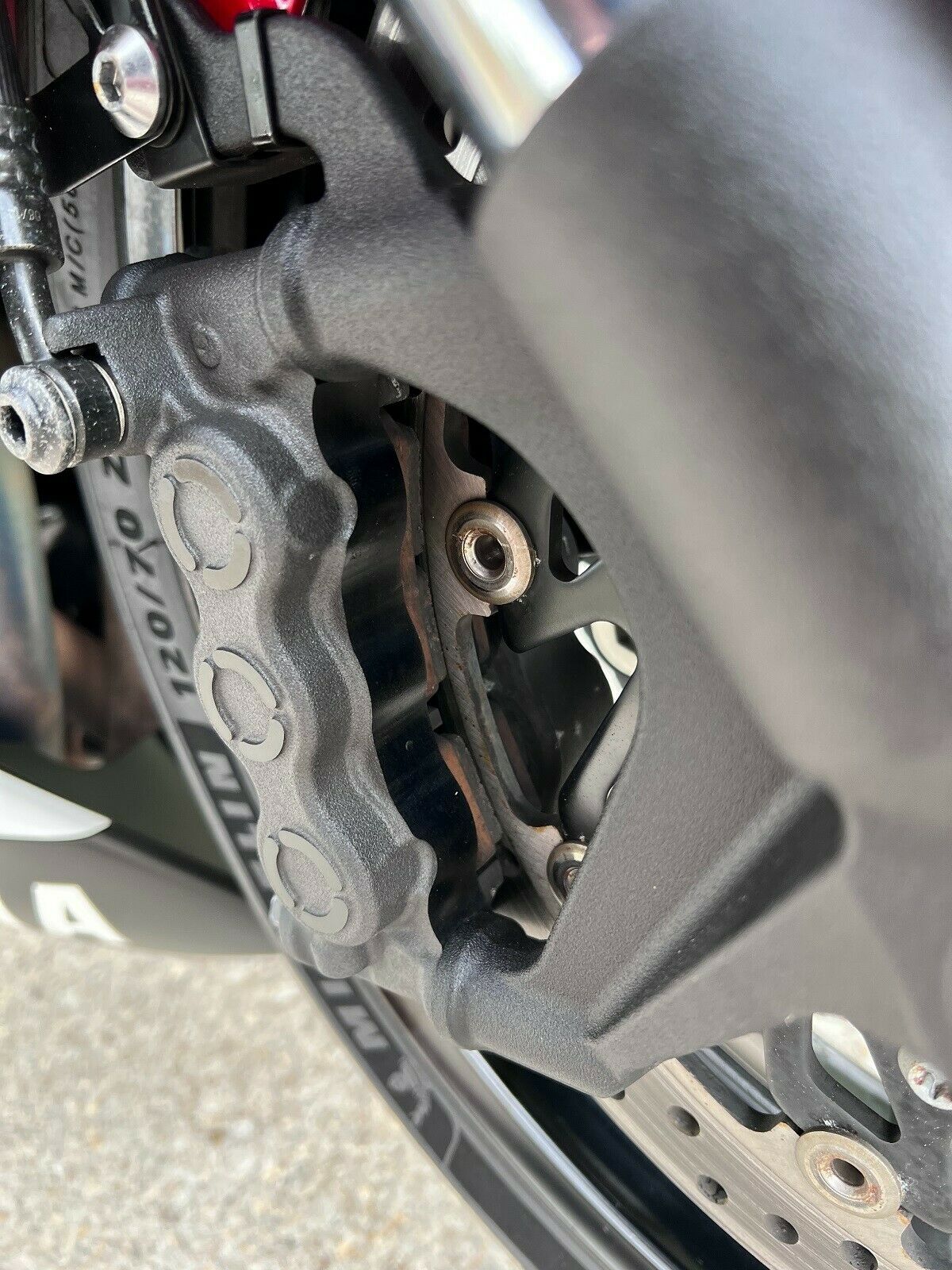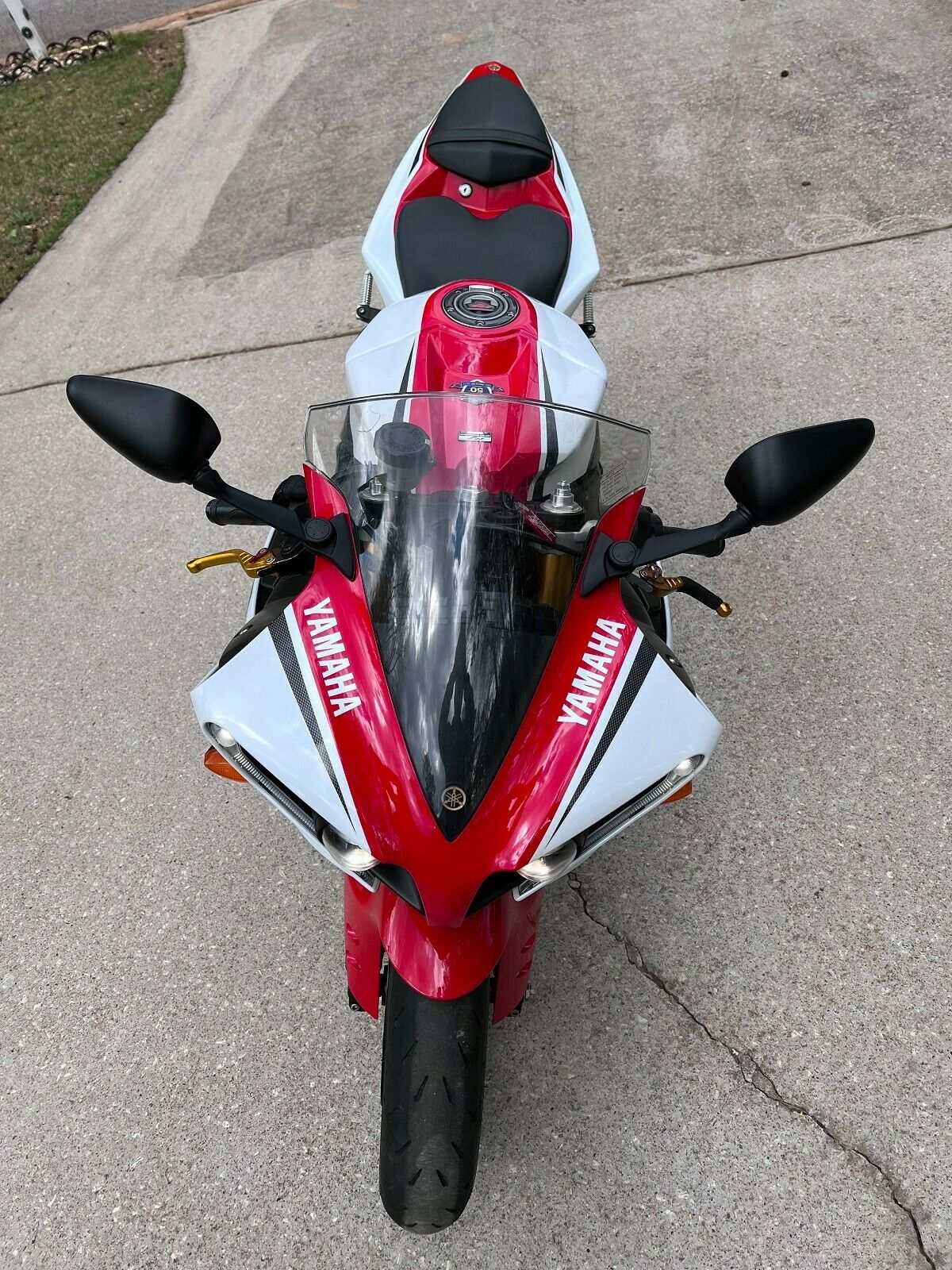 Excluding the first year color schemes and the R1M, I think this is the best looking design ever offered on an R1. I know, my opinion stinks so, put your flame throwers down, but can we can all agree there's no better sound than a cross plane crank motor?
From the seller:
2012 Yamaha YZF R1. In excellent condition. Good tires good brakes. Bike fires right up and sounds amazing. I do have the stock pipes exhaust guards and levers. The bike has just received an oil change and it is ready to ride. Cash payment on pick up. This bike is the 2012 R1 Anniversary GP Edition #1 of 2000 made. Yes, this bike is the #1 and the first one made.
This bike makes a great fun way of transportation or would look great sitting inside a museum. Please serious inquiries only.
I think Jorge would agree that it was "a great fun way of transportation" aka: a great fun way of Haul'n Ass! 🙂
Number 1 looks to be in really nice condition with the exception of the lower right fairing. Even though the seller doesn't mention it, the photos are showing some minor scratches on the stickers. Those look like run of the mill stickers and shouldn't be too difficult to replace which would bring this collectable back to near perfect condition.
One last question- How often does an average enthusiast get to pick up 1/XXXX of anything? Not often is the answer your looking for.
Please save of the whining about the BIN price- we all know and there's no reason to point it out. 😉
Cheers!
Doug
7 Responses.