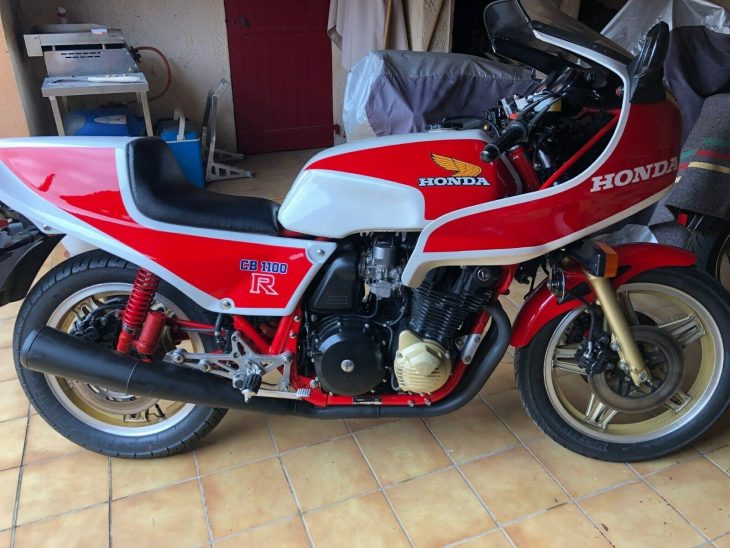 It's hard to fathom exactly how far motorcycle design has come in the last 38 years without a concrete comparison. I could spill superlatives and adjectives for the next 600 words and still not touch it. Instead, please Google "Ducati Panigale V4R" and compare what comes up to the bike you see here. I'll wait.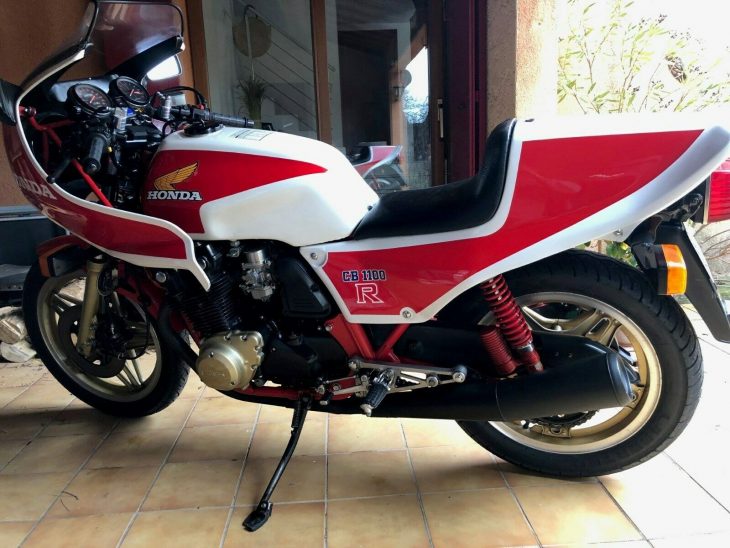 With that out of the way, consider that these two machines are versions of the same thing, but separated by a generation. The 1981 Honda CB1100RB was, at its birth, the scariest thing your dentist could afford. With precious few concessions made to comfort or practical daily use, it was, as the Panigale is now, built for well-heeled enthusiasts to see how fast they could mess their leathers.
Even by today's standards, the thing is pretty stout. The big, air-cooled four pushes out 115 horsepower — as much as a late '90s Honda Civic — but weighs less than your fridge. On terrifying, narrow early-'80s rubber, there is absolutely no need for more. It will still out-handle, out-brake and out-accelerate your feeble mortal mind.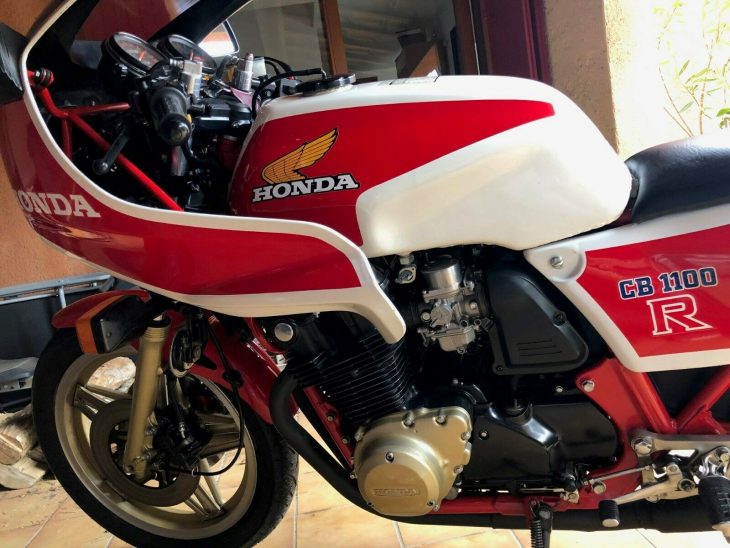 To earn its 'R' badge, the 1981 Honda CB1100RB eschewed a pillion seat, gathered a long list of lightened engine internals and bigger carbs, and got air-assisted forks and prodigious brakes. Modern reviewers still rave about how seamlessly the whole package works, and how eagerly the bike goes, stops, turns, and eats tires, chains, brakes and sprockets.
This example appears to be in excellent, clean condition, despite having close to 50,000 kilometers on the dial. The seller provides little detail, but says it runs as it should and retains its original exhaust.
From the eBay listing:
For sale

Honda CB1100R B type

very rare bike

very good condition, runs perfectly

Original exhaust

Recent service, New tyres and brakes

French registration
The asking price is a shade under $15,000, which is in keeping with similar models we have seen over the years. With fewer than 1,100 of these beasts produced, the price gets you a bike you will not see at Cars and Coffee or your local ride in.