"Wouldn't that be neat to try", is all the response a bike that was never sold here could want of those with the motorbike affliction.  The ZXR-400R has that in buckets, and while the ask might be irrationally exuberant, at least this owner presents an excellent example.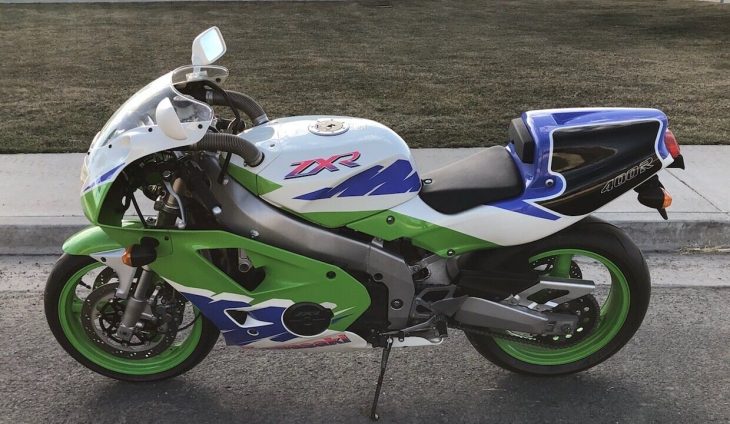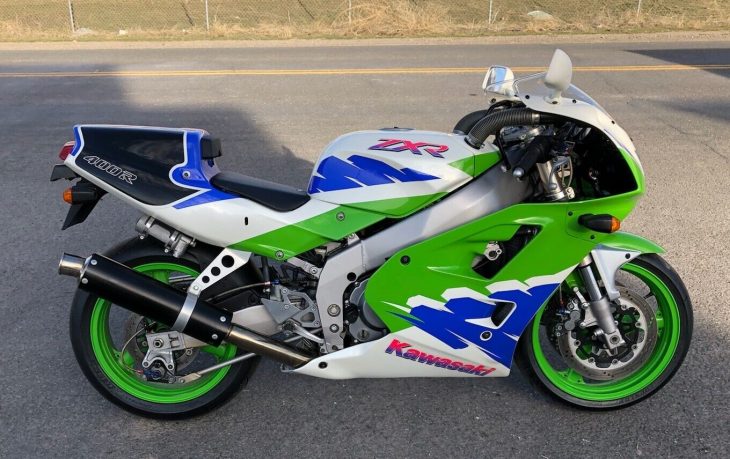 Never seen down at your local Green dealer, the 400R was focused on the home market and a few progressive license countries.  Small bore but high tech, it used four valve heads, 12.0-to-1 compression and 30mm carbs to come up with 59 hp.  The carefully shaped twin spars hold things steady for 41mm USD forks and Uni-Trak monoshock.  300mm brakes are seen on much larger supersports, but 17-inch tires were sized for the 390 lb. full tank weight.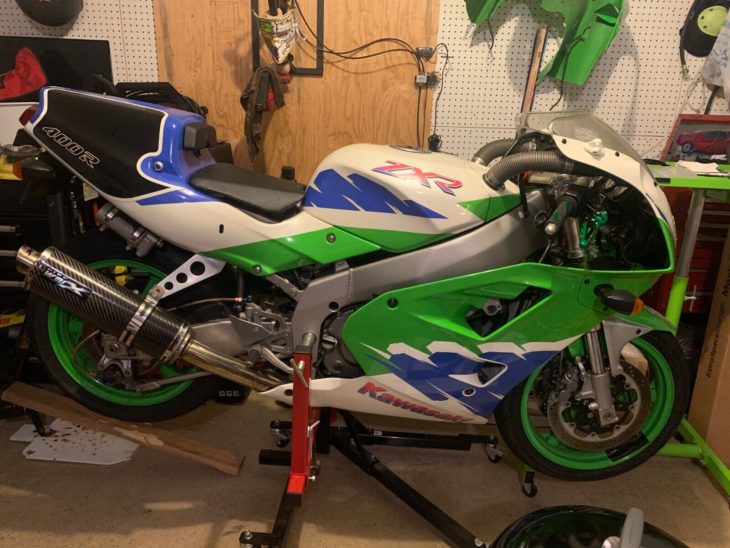 Bargains in the 400cc market are way off in the rear view mirror, but it's hard to call this buy-it-now from an eBayer with no history anything more than a conversation starter.  The bike itself looks great, with just 3,564 miles, a largely stock appearance, super clean, and even an intact rear mudguard.  One photo shows a license plate, but title status isn't mentioned in the eBay auction –
Super clean vintage classic Kawasaki.. extremely rare to be found in US for sale.
It's never been down, it has Kilometers odometer, 
It has a steering dampener.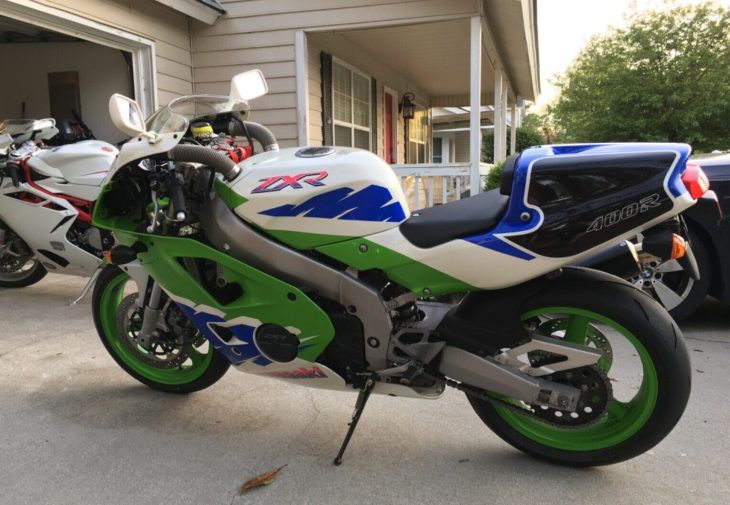 The ZXR400R reviewed as fairly roomy for a smaller sport, and handled better than average, but the power was mostly in the upper half of the rev range.  Might be something to find a way to try and see if you'll enjoy, before spending sports car money on one, even as nice as this.  Hopefully the seller is for real and the make offer button can talk them out of the stratosphere.
– donn