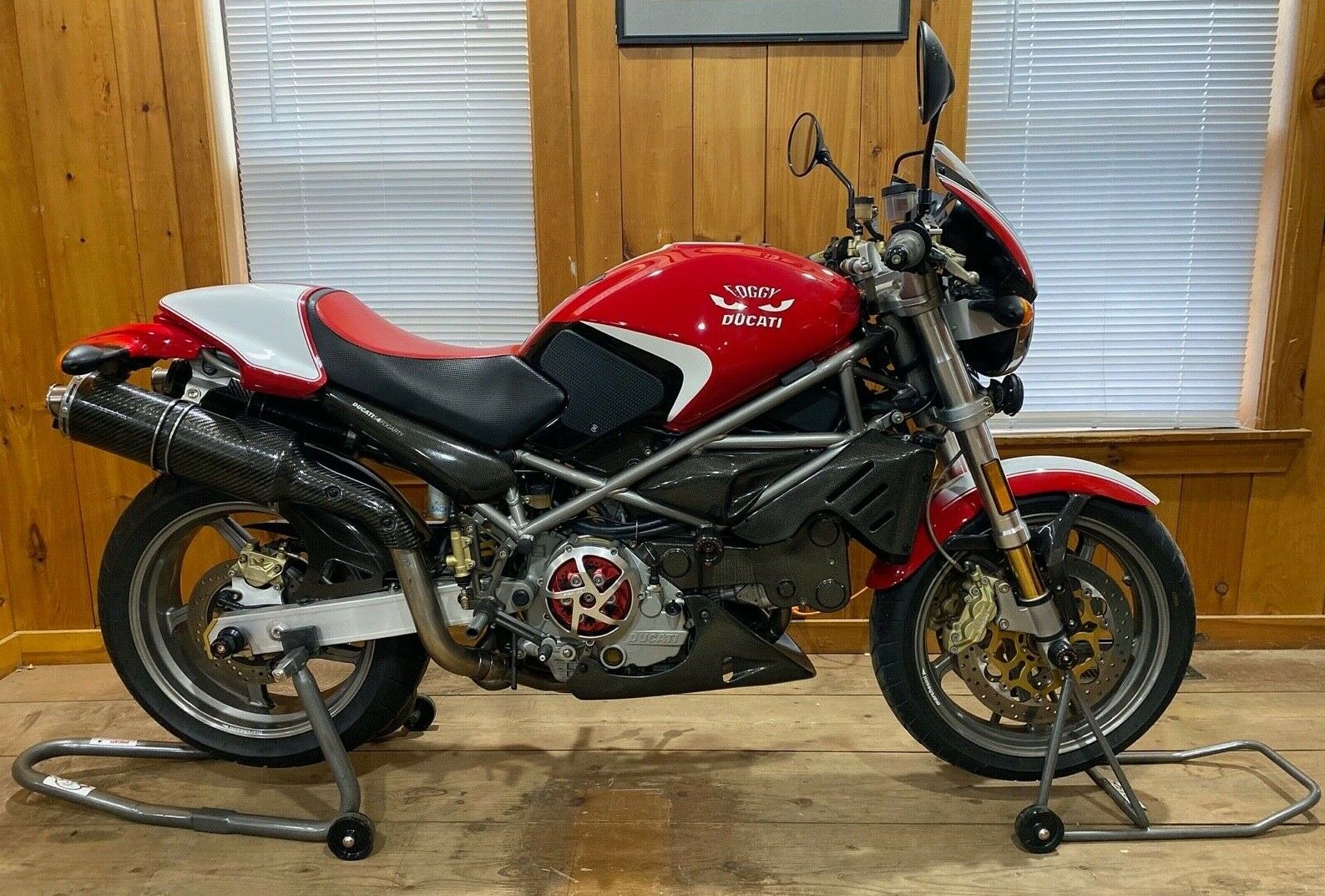 It almost seems sacrilege to take one of the most successful Superbike riders of all time and honor him with a naked cruiser. But that is exactly what Ducati did for Carl Fogarty in 2002, bestowing his name onto a special edition Monster with serious potential. Only 300 units were made available worldwide, making these rare by nature.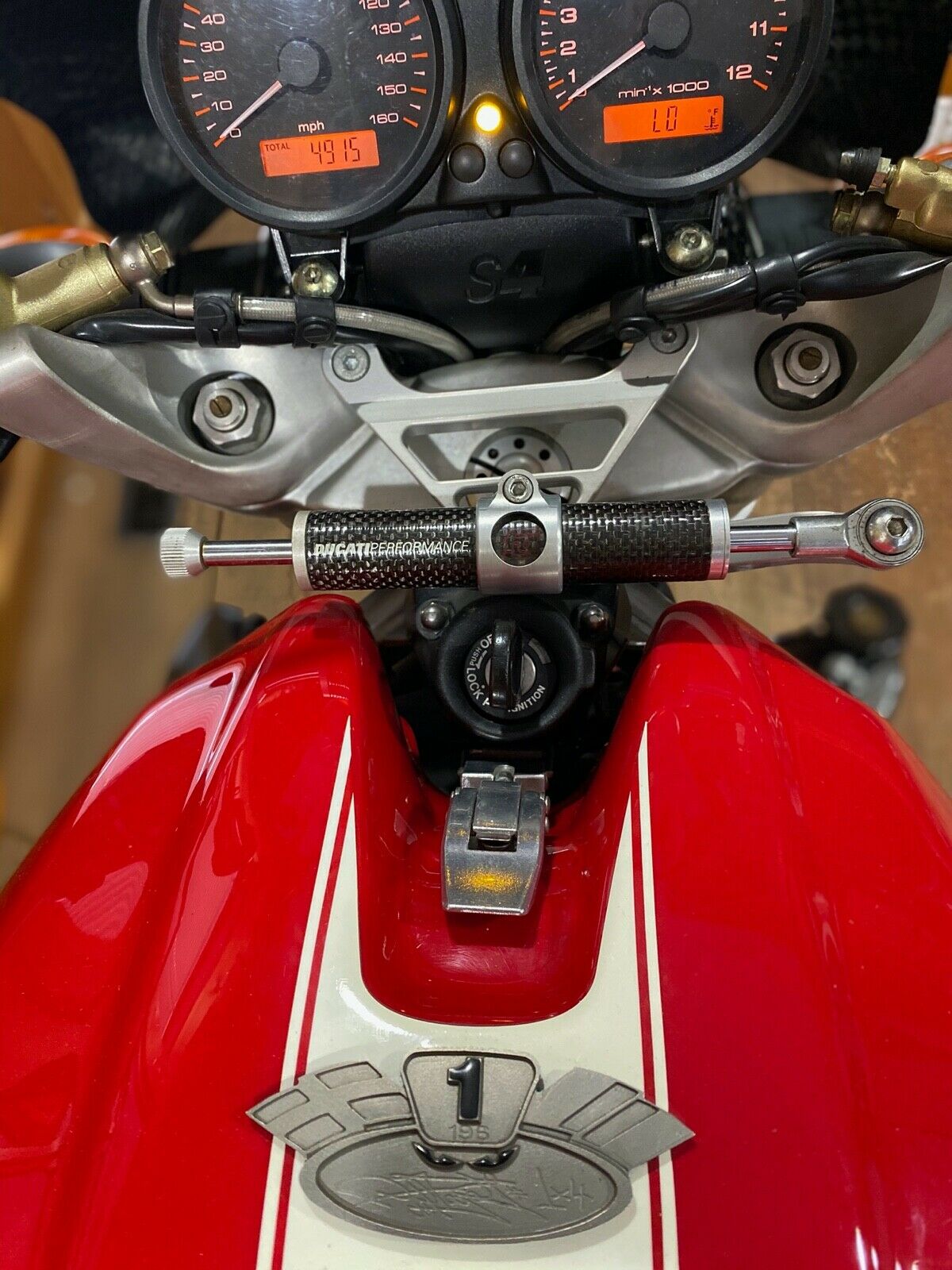 The Fogarty Edition Monster was based on the vaunted S4 platform – essentially the love child of a Ducati 916 and the more pedestrian S2 (with some ST parts thrown in). The outcome was Superbike potential in a more street friendly package, with upright seating, a wide flat bar and improved ergonomics over the race replica. To this Ducati added the usual farkles including Foggy livery on the tank and the lower edge of the windscreen. Bespoke carbon side plates are more subtle, but clearly call this out as a Fogarty Edition. Finally, there is a badge on the top of the tank highlighting Foggy's (and Ducati's) #1 status, and within that badge the unique number of each particular bike. Today's example is #196.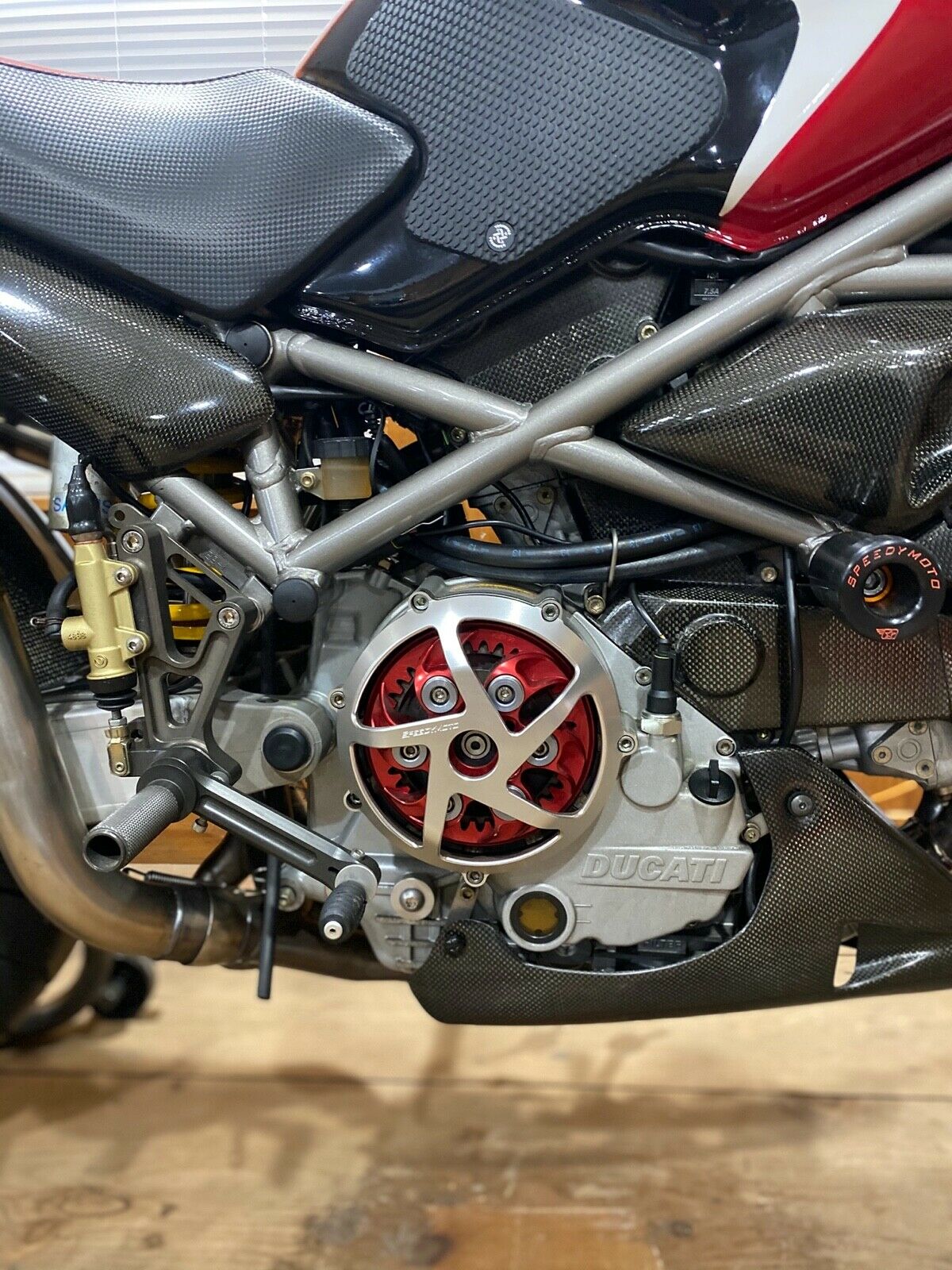 From the seller:
Up for sale is my 2002 Ducati S4 Foggy Edition. Very clean and always stored inside. I believe there were only 300 of these made and only 75 of them were imported to the U.S. Currently has aftermarket rear sets and clutch cover. I have the stock rear sets and stock clutch cover as seen in pictures. This bike also comes with original Foggy bike stands and bike cover. Manual is included as well along with the Red Key. Only selling because I am moving and need to downsize.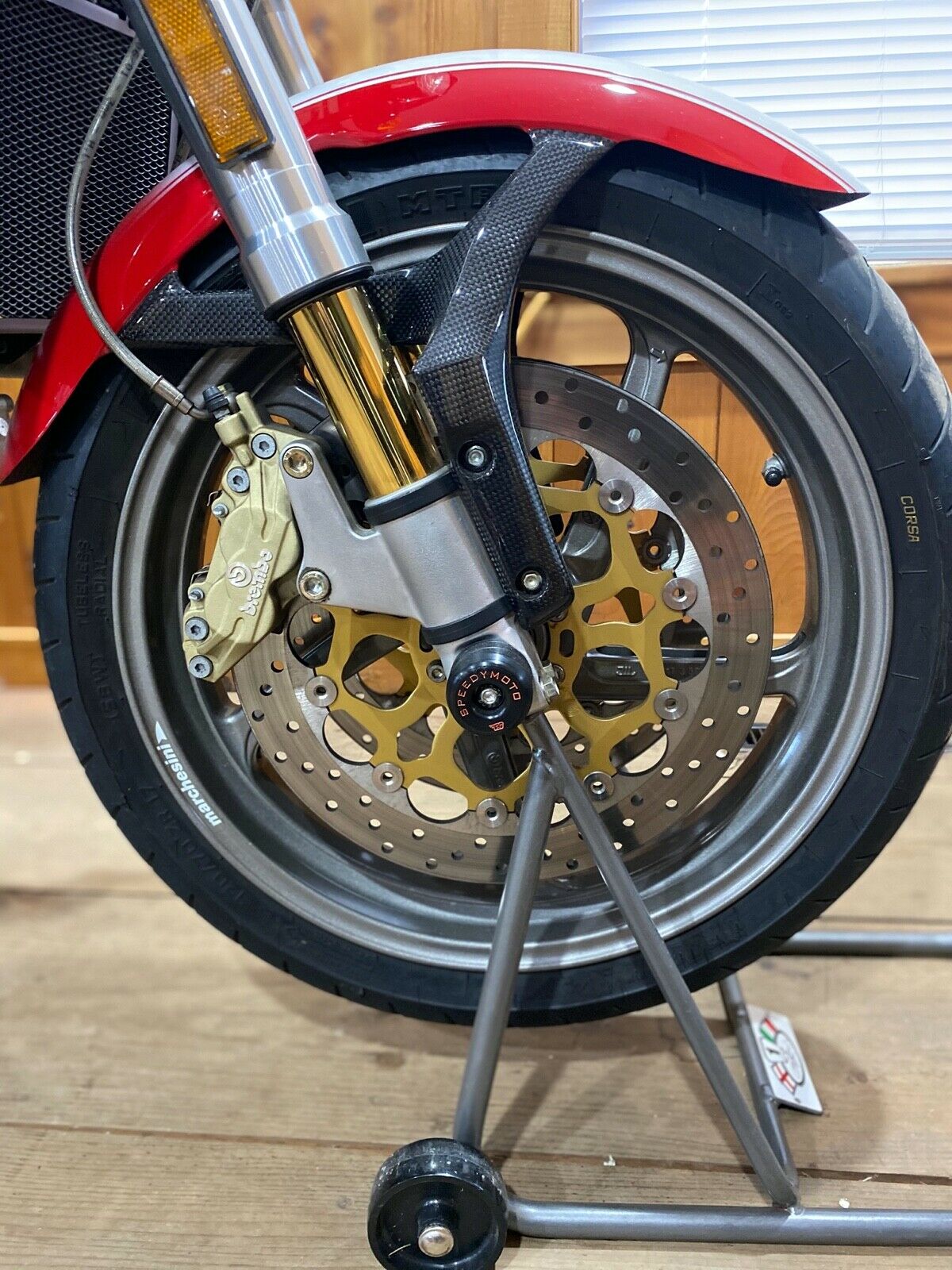 Besides the carbon and the livery, the only change made to the S4 Fogarty Edition is the rear height; the Foggy model sits slightly higher than the standard S4, presumably to quicken the steering and possibly to add more ground clearance. Other than that, it is a graphical exercise in color, carbon, and signature. Most of these bikes were destined for collector spaces, although a few have been ridden. Todays example shows nearly 5,000 miles – great to see these fantastic bikes being ridden!
Bidding on this bike has crossed into $8,500 territory with several days remaining on the auction. These have generally traded in the $11k and above price bands, so it is possible we are seeing a bargain in the making. There is no sign of a Reserve, meaning this bike is going home to the highest bidder. There are some great qualify pics of this unique machine, and you can check out all of the details here. Good Luck!!
MI