Warning!
This post is in our archives. Links in this post have been updated to point to similar bikes available to bid on eBay.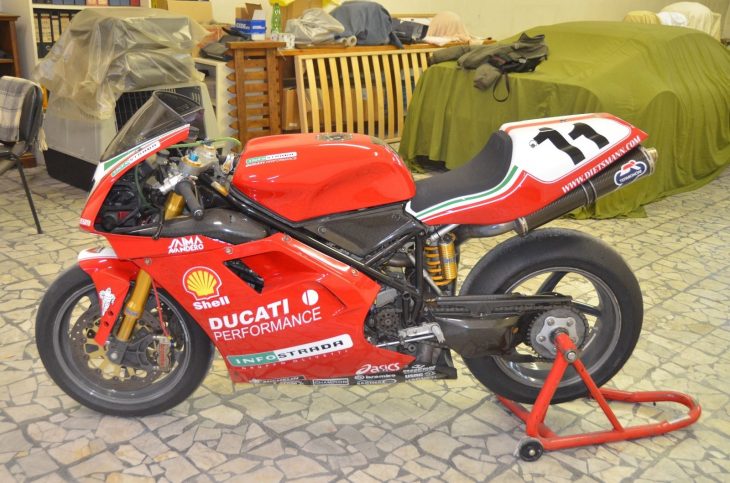 This is the sort of bike that sets the offices of RSBFS buzzing. Feast your eyes on an actual *factory* race bike. Not an RS version of a street bike. An actual "we are the Ducati factory and we are going racing…" sort of race bike. And not just any factory bike, but one piloted by the redoubtable Troy Corser. In fact, this is likely one of the machines that he rode in the '98 season (back to WSBK after an unsuccessful stint in 500cc class) – in a year where he narrowly missed the title. A crash in warm-up during the last round of the season resulted in broken ribs and a missed opportunity, relegating Corser to 3rd in the overall standings behind Carl Fogarty and Aaron Slight.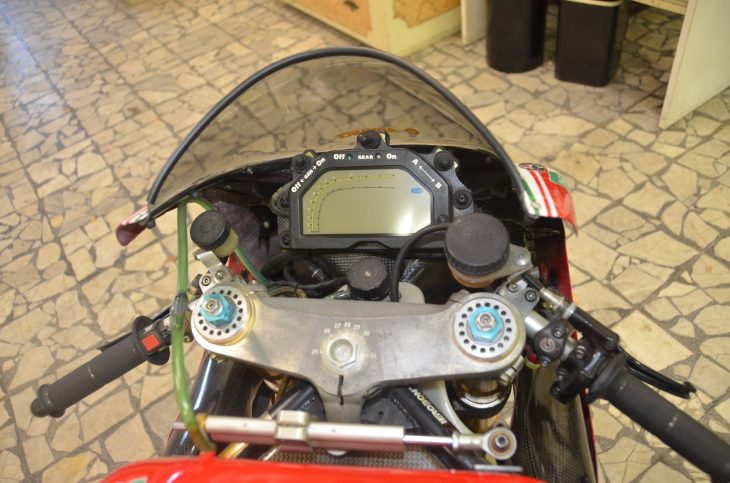 When it comes to race bikes, rare is not enough. You need details, authenticity, and – where possible – proof. Since factory racers are not governed by motor vehicle registration bureaucracy in the same manner as a street machine, there is always the challenge of originality. It doesn't help that racers are constantly being modified during a season (and this one continued to race), further muddling the trail. With a signed letter purportedly outlining the provenance of this historic machine, a matching chassis number complete with NCR markings, and enough carbon fiber and electronics to make mere mortals weak in the knees, this bike certainly looks the business.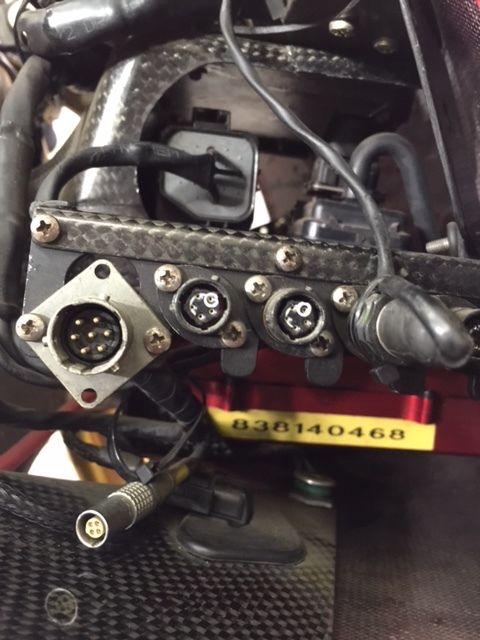 From the seller:
Frame#ZDMH100AAXB002311MF3#
engine 004945

Bike sell directly throught DUCATI SPA to DUCATI CORSE in November 1999
we have got documentation and use for Troy Corser
After Ducati rent to team R&D BF racing team with Aoki and Romboni for the season 2001 and finish De Cecco bought through ds Ducati Mr.
Ciabatti to make run Blora Paolo in the italian CIV
It has been kept in dry and ready to race condition.
And,this is not 996RS,It is real factory bike.(Totally different to RS,specially computer device,fork,brakes,engine..etc..)

bike is in italy, more picture avaitable
For most of us, this is an unusual bike that almost never surfaces. It is, in many ways, a holy grail of bike spotting. But unlike many of the collectables that we show on this site, this is not exactly something you can throw a leg over on a ride to 7-11 for a Slurpee. This is a purposeful track machine. But who would really risk this bike for a basic track day? Would you dare try to race it? The lack of spares is concerning, but the inability to replace the bike itself would scare me silly. All of which – more or less – makes this a wonderful piece of indoor artwork.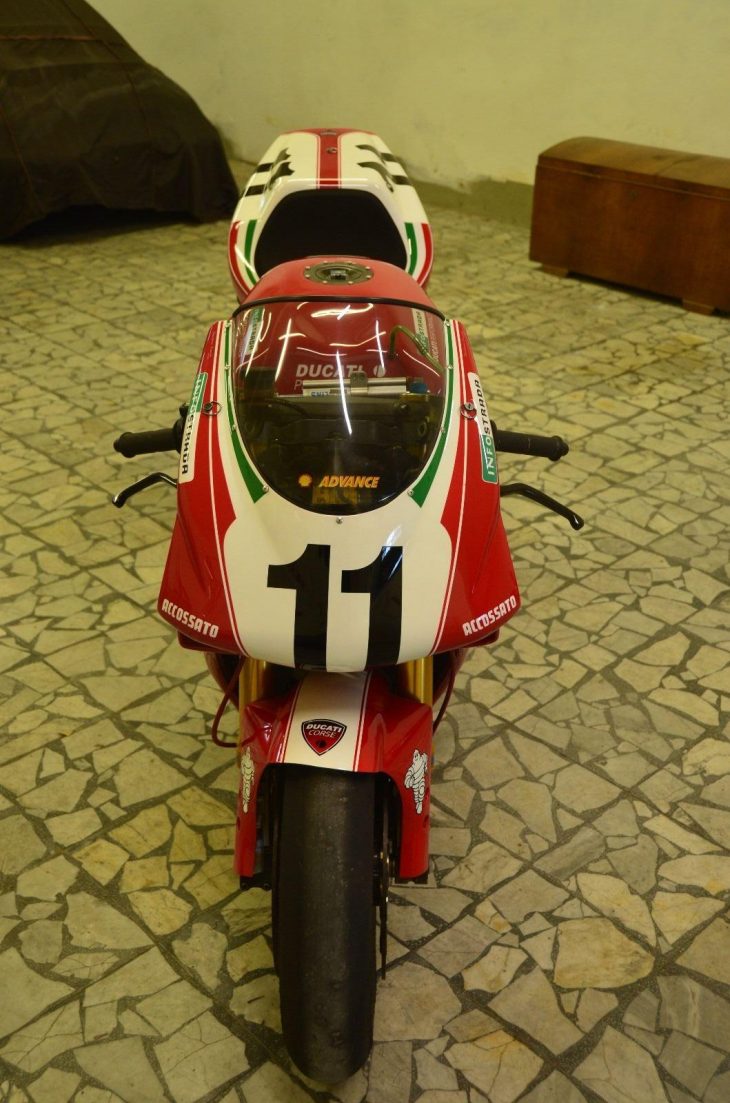 This is one of those "better bring your wallet" sort of situations. The ask for this rolling, booming, rib-breaking time-slice of WSBK is a cool $65k USD. That is actually not as sky-high as some race bikes we have seen in the past, but certainly a goodly chunk of change. Prices do not include transportation fees either. Located in Italy (where else?), this bike will need to be shipped assuming the buyer is not local. A very sweet reminder of WSBK dominance, this Ducati 996 factory racer is waiting for your call!
MI