Earlier this month, we posted a zero mile Ducati Supermono. That bike failed to sell at $122k+, and is currently back for another round at auction. The point is that singles – especially race pedigree singles – are hot. Want a purposeful single for the track but don't have a spare $125k jingling in your pocket? Then check out this beautiful Bimota BB1 racer instead. With looks that could kill (depending upon your appreciation of the color palate chosen), this rare Bimota is ready to rip it up at your next track day – wherever that may be. There are plenty of details to list, but first let's enjoy some eye candy.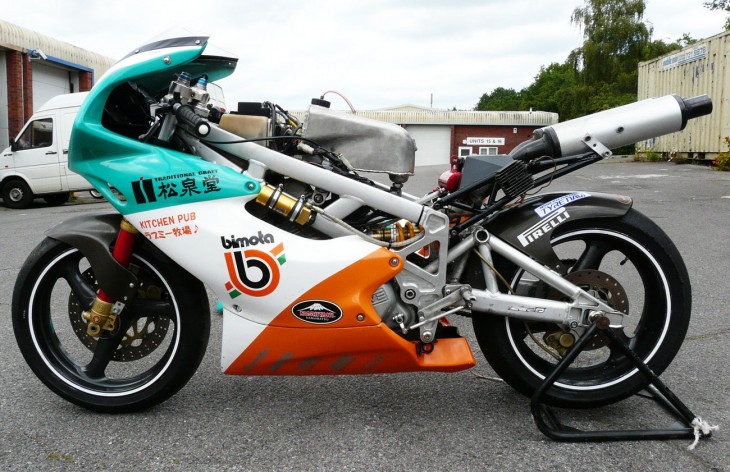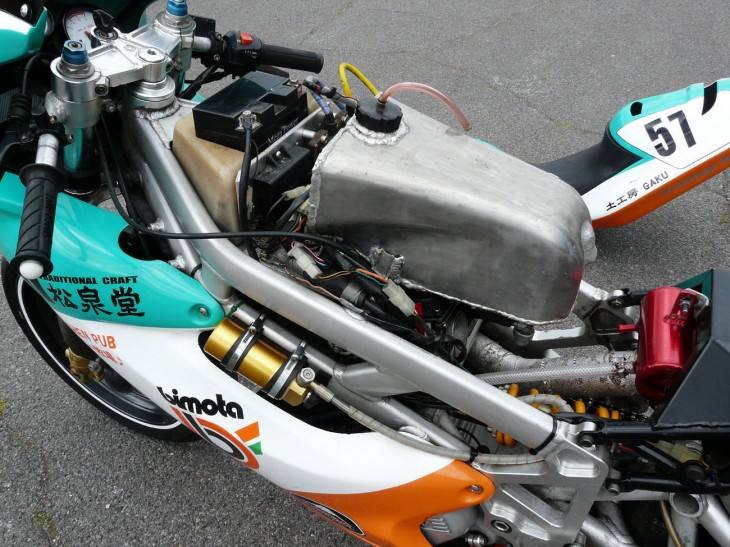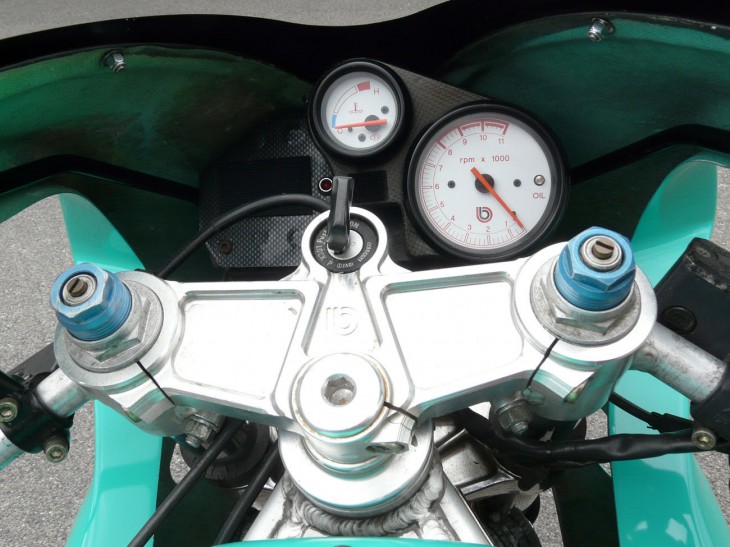 From the seller:
VERY RARE SUPERMONO RACE BIKE, THERE ARE ONLY 3 OTHER BB1'S IN THE UK AND THIS IS LIKELY THE ONLY RACE BIKE.

The standard bike cost £10,000 back in '96 and you can see why! It is beautifully made with lots of CNC and billet parts and feels very light for a bike of this size (BMW 650 engine)

It was built at great cost by the Japanese importer to contest their Supermono championship and still has a number of scrutineering stickers on the frame. It sounds amazing, like a modern Manx but picks up revs very quickly, the race team reported the engine is very strong all the way to 7,000 rpm. Mods carried out by the team include:
Aluminium 5.3L fuel tank
Re-location of electrics, coils, cdi etc.
Carbon front and rear fenders
Fully adjustable Ohlins rear shock
Adjustable Tigcraft front fork internals
Stainless oil hose
(A beautifully made full Tigcraft exhaust system with carbon cans is available separately – please see other auction)

You will definitely stand out at the track with this gorgeous bike. Besides starting it and a short ride around the paddock to check clutch and gears I have not checked or tested it so it is up to the purchaser to check everything carefully for their own safety before riding.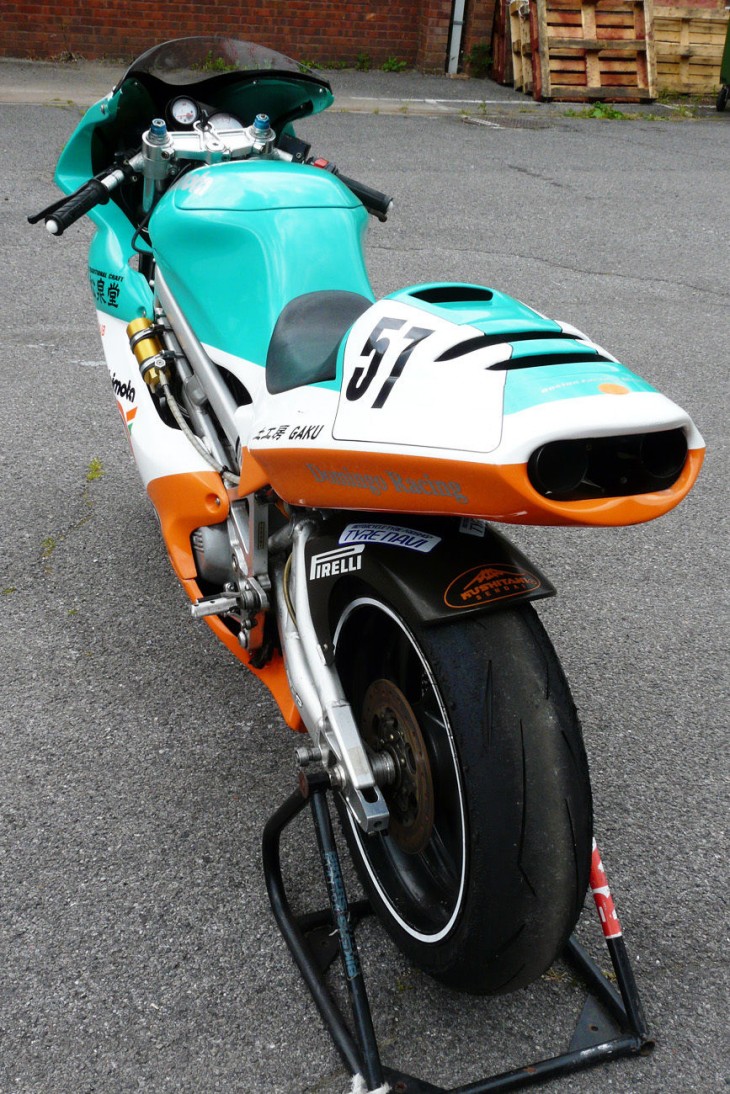 While Bimota BB1 models are nowhere near as rare nor dear as a Ducati Supermono, the concept is the same. The resultant package is lightweight and very potent. The benefit of the Bimota is powertrain parts availability – based on the BMW F650 engine and transmission, there will be spares and upgrades available for a long time to come. If you have been looking for something different, perhaps this is the time to start acting. This particular stunner is avialable via eBay in the UK. Check it out here. Good Luck!