The pinnacle of the Terblanche designed Superbikes, the 749/999 series departed wildly from the realm of design that was the 916-based silhouette. And as many journalists and RSBFS readers have pointed out, this series departed from any sort of good taste as well. Such was the polarizing nature of the new look, where even today there is a strong opinion from camps that hate it, as well as love it. Say what you will about the looks, the 749 as pictured here was built to perform; it has all the wizardry and tech you would expect in an R-spec machine, and is undeniably rare and collectable.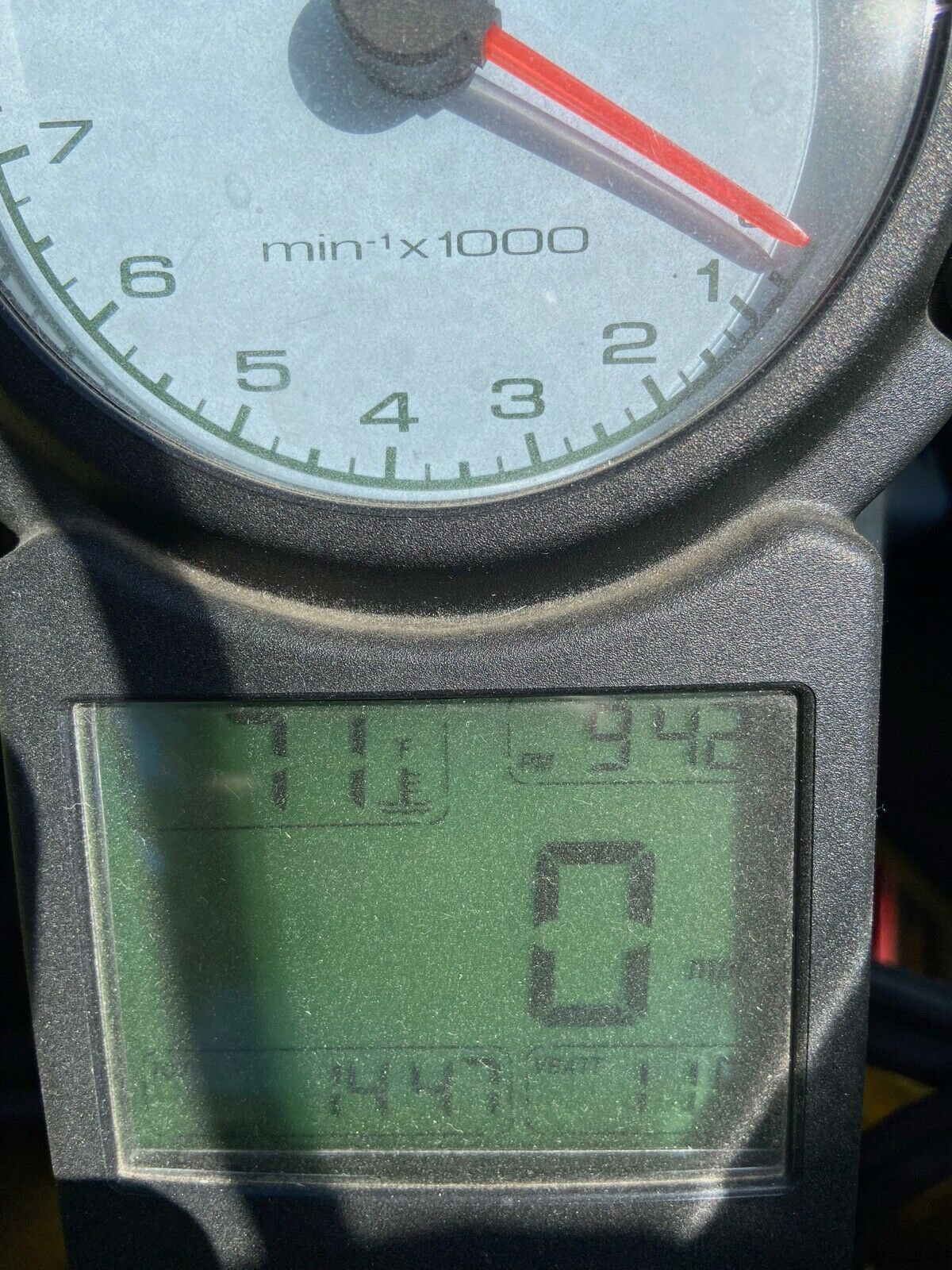 Take everything you knew about the 748/916 era bikes and throw it out the window. If you can get past the front end of the 749, you will find a lighter, more powerful, faster AND more comfortable steed to guide you on your canyon runs. The specs are pretty impressive: 121 HP pushing 425 pounds of carbon fiber shrouded madness. Fully adjustable Ohlins front and rear. Huge Brembo binders – a pair of 320mm disks squeezed by 4 piston radial mount calipers up front, and a 245mm disk mounted to a conventional (not single sided) rear swing arm. Did I mention the full carbon fiber bodywork? It may be in a form that only a mother (and a few others) could love, but close up it is beautiful stuff indeed.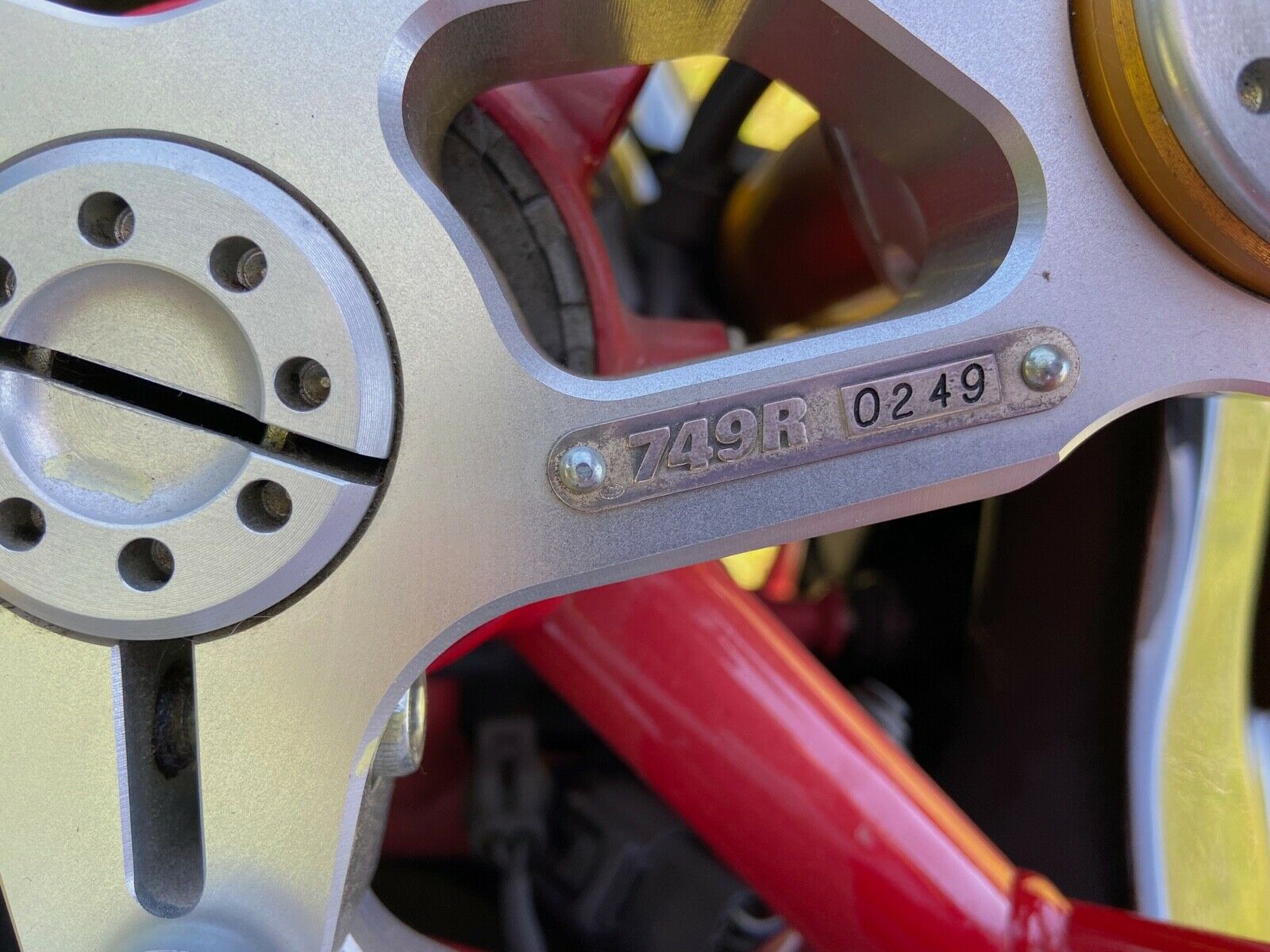 From the seller:
2004 749R. 1447 Miles. #249.
2004 is the only year of 749/999 bikes with full carbon fairings. Bike is flawless, not a single imperfection. Stock with the addition of Ducati Performance Clutch Cover, Ducati Performance Clutch Plate, and full 57MM Termignoni Exhaust. I purchased it from the original owner in Scottsdale in 2015. He had two 749Rs, one as a track bike and one in his collection. This was the collection bike. I've kept it in my "toy room" alongside a Panigale R, KTMs, and a few Husqvarnas. Everything is here: 2 Black keys, 1 Red Key, Ducati 749R Manual, Ducati tools, and a Clear Montana title will be provided upon sale. No leaks, no issues, no stories, excellent condition. I have started it, warmed it up, ridden it a few miles, etc. a few times each year. It has had the belts replaced at the dealer as well as a few Ducati Shell Advance Oil Changes along the way. Selling to downsize my toy collection as I just returned to Washington State from Colorado and I'm trying to navigate the crazy housing market amongst other things. I have been a Ducatisti since 2008 and have owned 15 or 20 bikes over the years. I will miss the bike dearly, it's what I believe to be one of the last truly analog bikes out there. Feel free to reach out with any questions.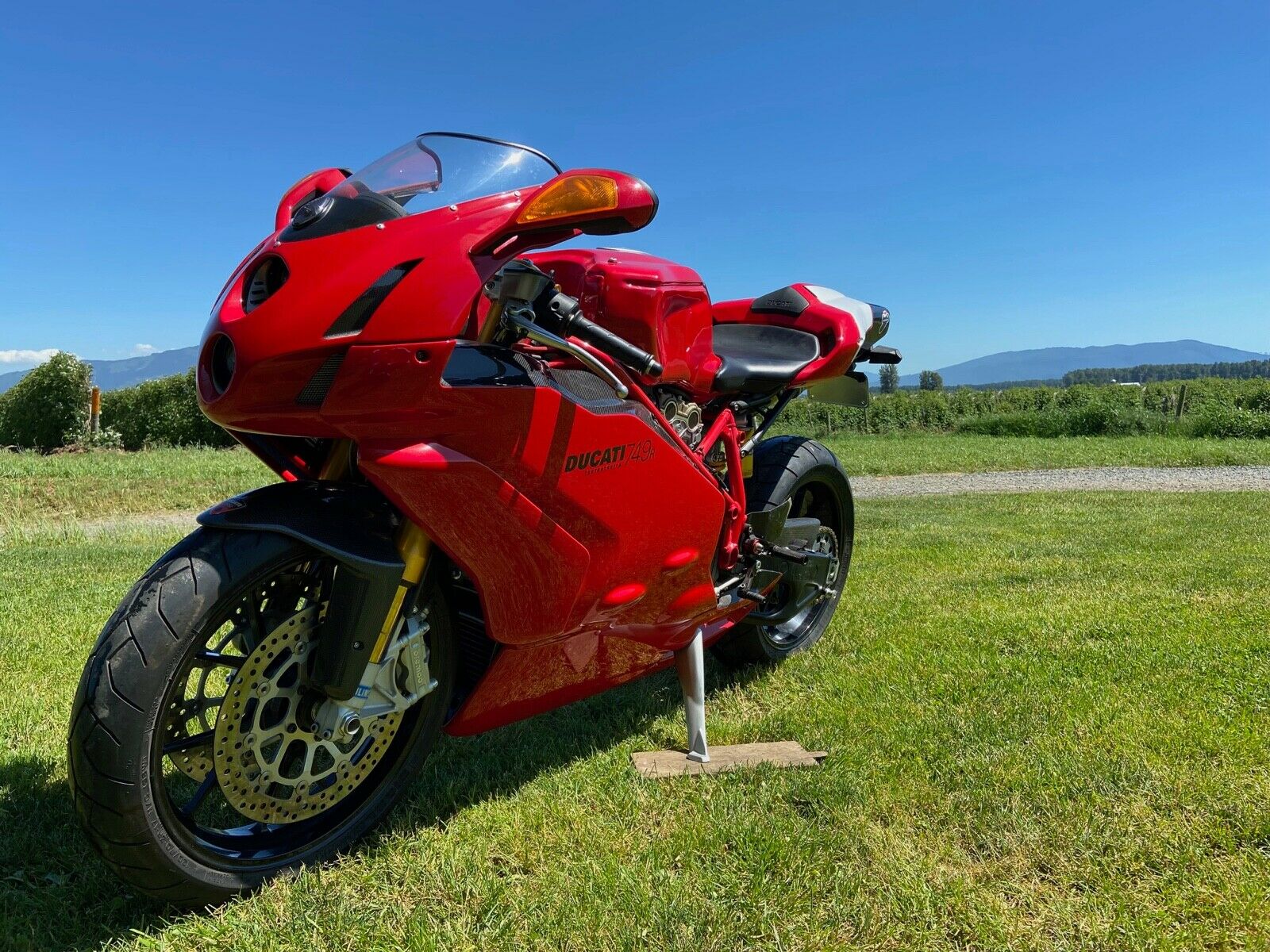 This is a low mileage, well loved beauty that deserves to be admired, coveted, and ridden. The interweb denizens have yet to fully agree, with a mere 2 bids at time of writing and a reserve firmly in place. A cool $17,500 will park it in your garage right now, but thus far nobody has ponied up. I know many of you disagree with the overall style of the Terblanche years, but this is one rare Desmo that is bound to be something special in the future. Check out all of the details here, and good luck!!
MI