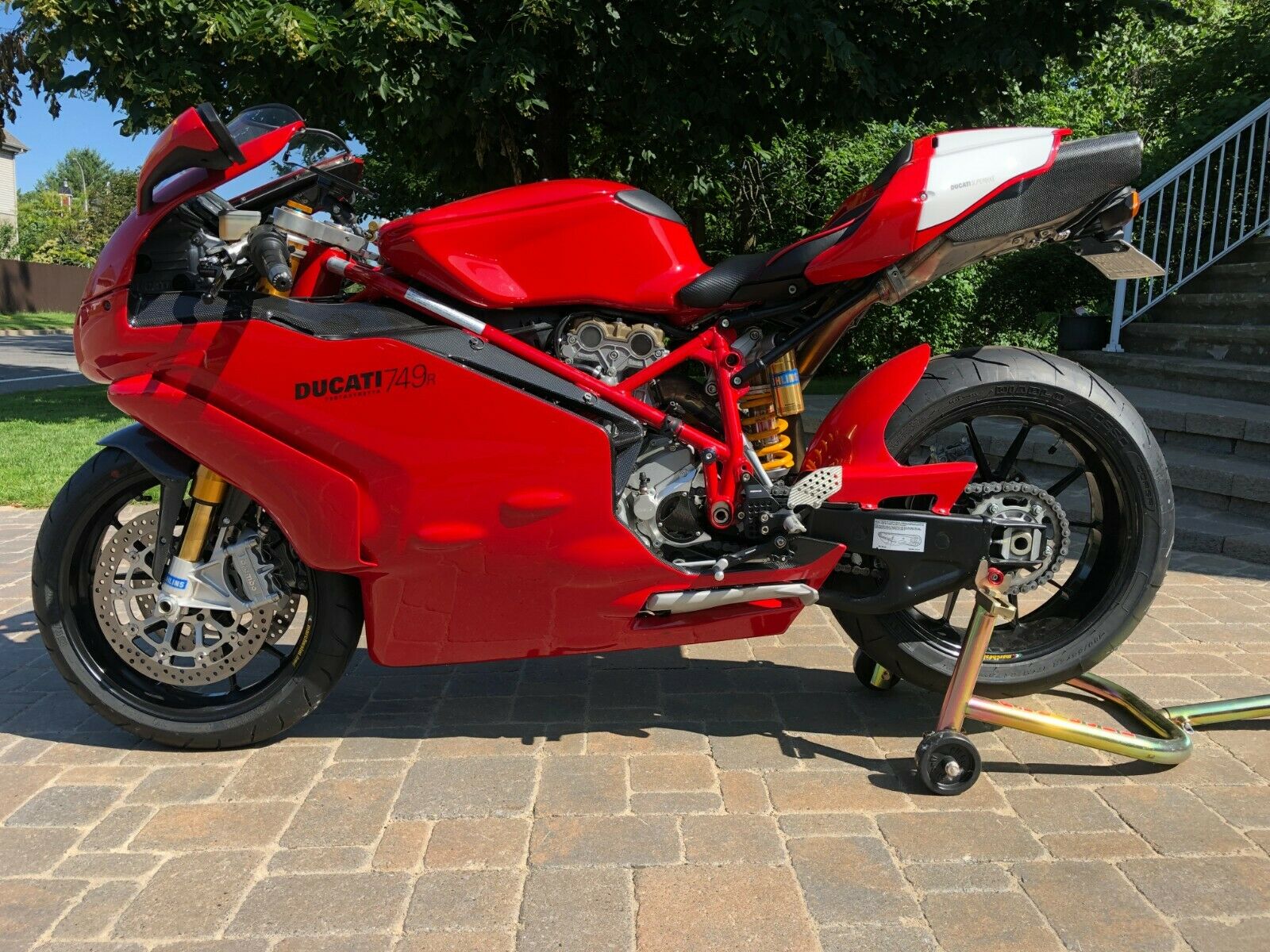 Much more than its bigger brother in different clothes, the Ducati 749 is very much its own bike with a unique personality. Smaller, lighter and trading off power for responsiveness, the 749 combines much of what you want in a canyon carver. The "R" version takes that same package, but wraps it in carbon and high dollar farkles to make it even more potent a weapon, and even more artistic. Haters of the Terblanche design will deride the details and proportions, but keyboard warriors and magazine page flippers don't realize the in-person presence this design manages to pull off. Before you write it off, make an effort to see one in person. Maybe this one. Its a worthwhile exercise.
In general terms, the "R" in Ducati's lineup brings the normal Strada (street) models closer to the Corse (race) spec. Brakes, suspension, engine and bodywork are usually all updated to more expensive, fully adjustable, more powerful, or lighter units. Adjustability abounds, allowing the rider to set the Ohlins suspension in terms of need. So too, are the seat-tank arrangement and the footpegs. The swingarm is a beefier unit, and lends to a more solid cornering experience. Radial mount Brembos are the best in the business, and handle stopping duties front and rear. The chassis is adjustable for rake, in the event you need to sharpen things up even a bit more. Bodywork is full carbon, and the graphics on the side panels are actually windows showing the carbon weave. The engine has been reworked from the standard 749 Testaretta, with a larger bore and shorter stroke. This configuration allows for higher revs, and power jumps up almost 15 ponies at the top of the rev range, to an impressive 121. As with other R models, the 749R is serialized with its own unique number plate attached to the gorgeous top clamp. The seller has included a lot of general Ducati info in the advert, so I have pulled lines specific to this particular bike.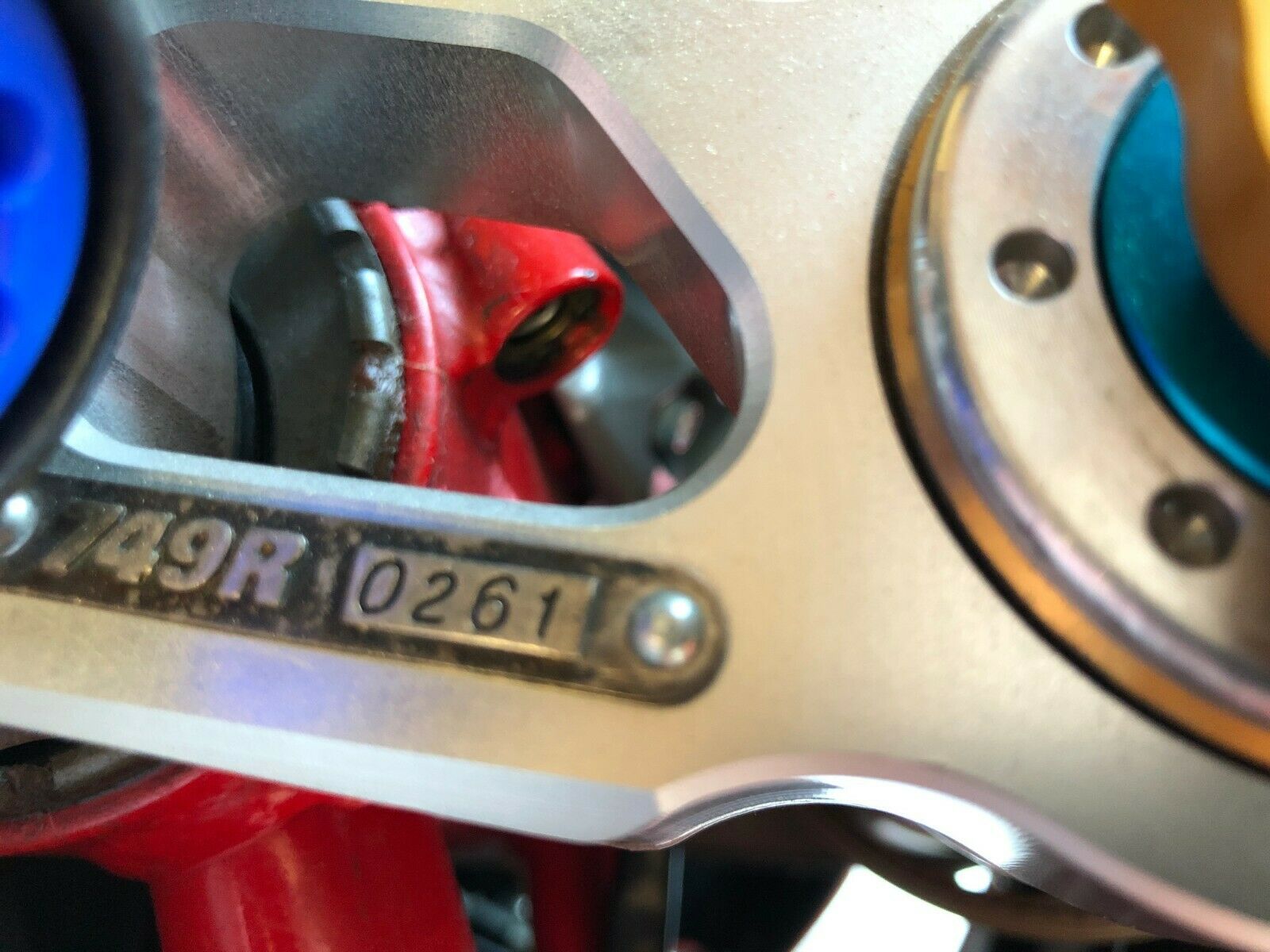 From the seller:
I have both factory keys and the red programming key along with all owner's manuals that were issued by Ducati at time of purchase. This bike has been stored in a climate controlled environment since new. Brand new battery installed. Pirelli Diablo Rosso tires are brand new.

This one-of-a-kind bike also features a full Termignoni 57mm Stainless/Carbon racing exhaust system, custom fuel injection tune. Rizoma rearsets

Mine comes with 2 tanks, I bought a regular tank so I can use daily for street riding, it's smaller
While many would claim that the devil is in the design (748 = beautiful, 749 = u.g.l.y.), I would argue that the devil is truly in the details. And you have to get right in there to see some of the magnificence that is the 749R. Look at the rear adjuster, for example. It's a slider type that allows for chain tension adjustment without changing ride height. The rear shock linkage works off of a flatter curve, which is more in line with the race bike. The front fork has an axle offset adjustment to allow for the change of trail. I haven't even gotten into the magnesium bits and other unobtainium sprinkled throughout. The seller has even added some extra tasty bits, further enhancing performance. There is vast beauty here; one need only look to see it.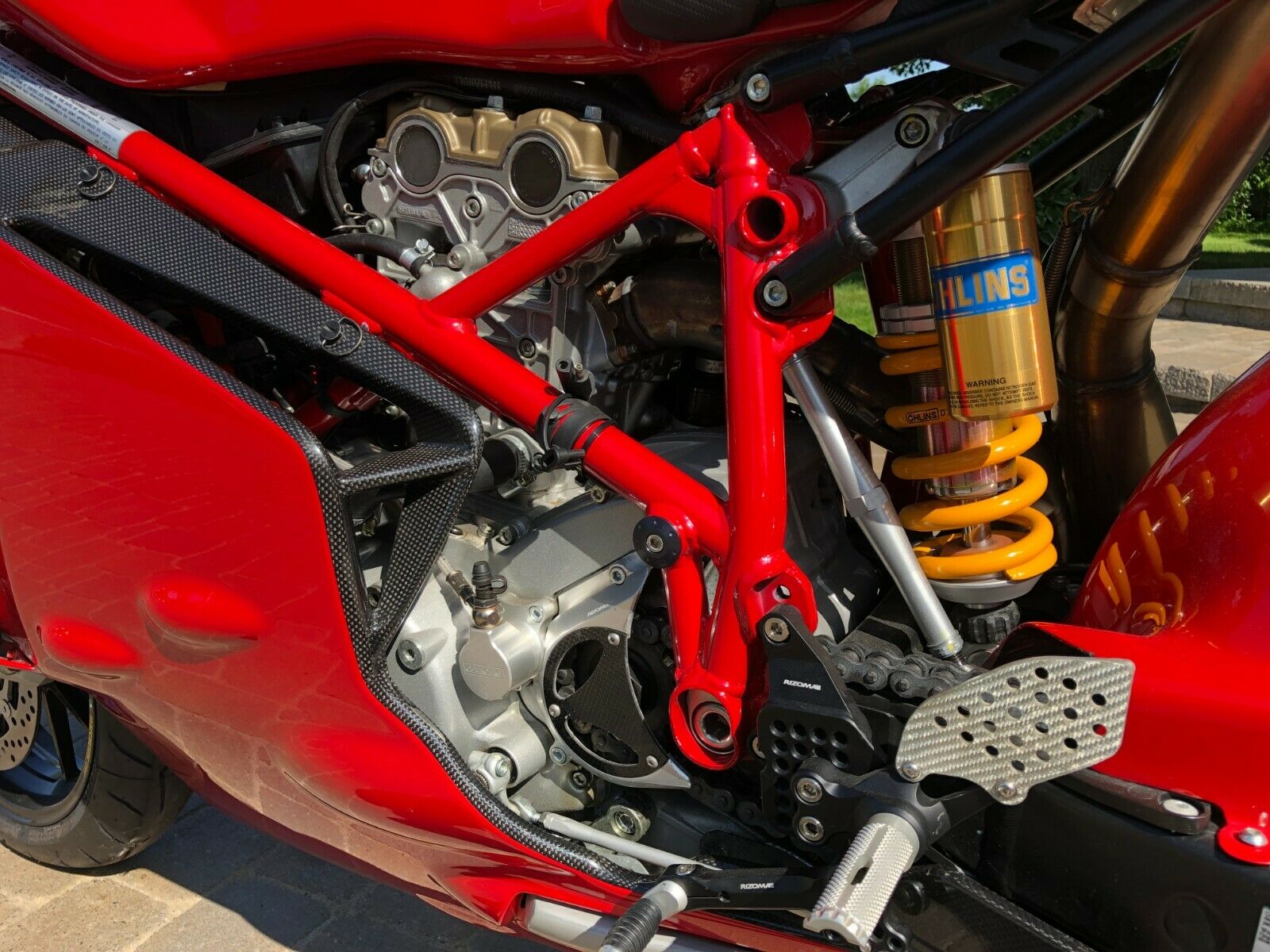 As it stands, the Terblanche-designed Ducati Superbikes have been some of the most under-rated limited edition models in some time. Because of the polarizing design these have not really appreciated in value in quite the same manner as the earlier Tamburini design. In truth, these are far more capable motorcycles than the original 916/748 line, and deserve a closer look. They have likely bottomed out in terms of value for the foreseeable future, and as this design ages it seems to take on a better outlook. If you are interested in the early Terblance bikes, now is a good time to go shopping. Check this one out here, as it has already has a nibble at the $9,500 opening ask. With no reserve, this beauty is going home with somebody. That somebody could be you. Good Luck!!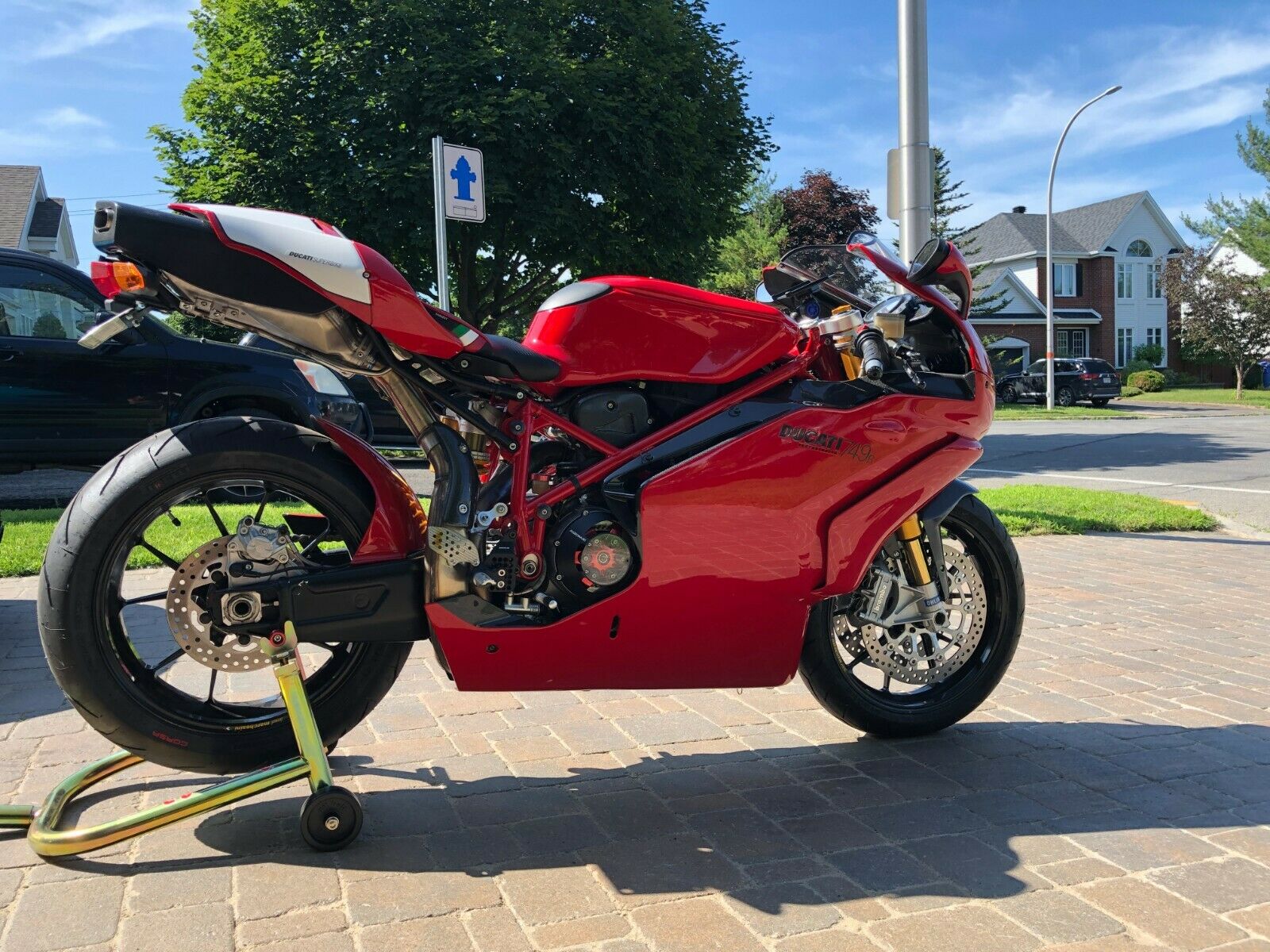 MI