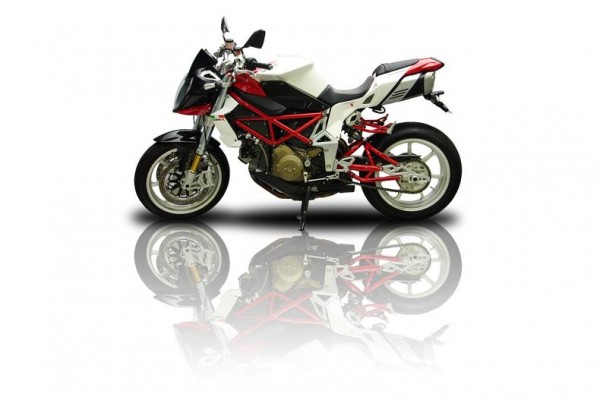 From North Carolia comes this beautiful Bimota DB6R with almost no miles at all. How somebody could not ride this air-cooled 1100cc Ducati powered wonder for more that a trip around the block is anyone's guess, but this only adds "low miles" on top of an already rare status.
The seller's ad contains all the pertinent stats of the bike, as well as some Bimota history. There are also plenty of high-res bike porn photos available to show all of the angles of Rimini's unique take on a naked bike. When new, these were in the rarefied air above $30k. Thankfully, those prices have come down just a bit in the used market.
From the seller:
Light, powerful and compact, the Bimota DB6R stands for the greatest riding experience you'll be able to find on two wheels. This exotic, hand-built Italian masterpiece of a motorcycle is assembled with an acute attention to detail using race proven top-shelf components. With only 236 miles on the odometer, it's an exceptionally rare low mileage curve carver that will out run and out handle just about anything on the road.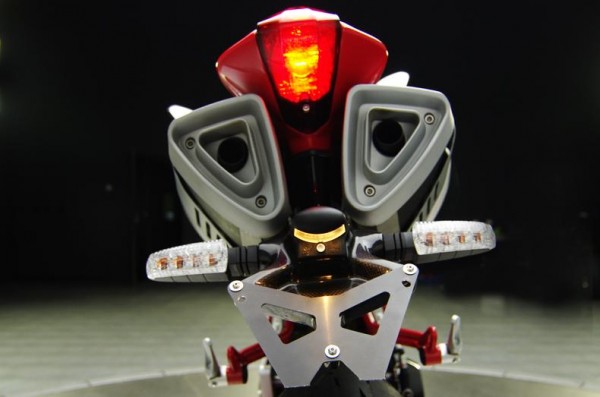 With a reliable and easily serviced Ducati powertrain, this DB6R gives you all the exotic panache of a Bimota with the service know-how and parts availability of Ducati. What is not to like? With top-shelf componentry throughout, this is a head turner and a road burner for sure!
The seller is asking $21,900 or best offer for this bike. That may seem a bit high for a used Bimota that is 4-5 years old, but with next to no miles on the clock and in what appears to be perfect condition, this bike will still be looking good after another 10-20 years has passed. Click the link to jump over to the auction and check out all of the specs, text and pictures. Good Luck!
MI