In the world of Yamaha, this is not really a sport bike. It is not mega powerful. It does nothing extraordinary. Yet somehow the SRX – this retro British single – is a lost gem in the models offered by the Yamaha Motor Co. Lightweight, impossibly narrow, and ultimately flickable, the SRX represents all the elements that make motorcycling FUN, without the unnecessary baggage of plastic bodywork, extreme riding position or uncontrollable horsepower.
In the US, the SRX came in two sizes: small (250cc) and large (600cc). We seem to be able to the find the 250 models much more readily than the bigger bike, which does make some sense; the 250 was viewed as an entry level machine, whereas more experienced riders were looking for bigger bore multis and the like. Thus the 250 was relatively popular, while the 600 gained a quiet, but ardent following.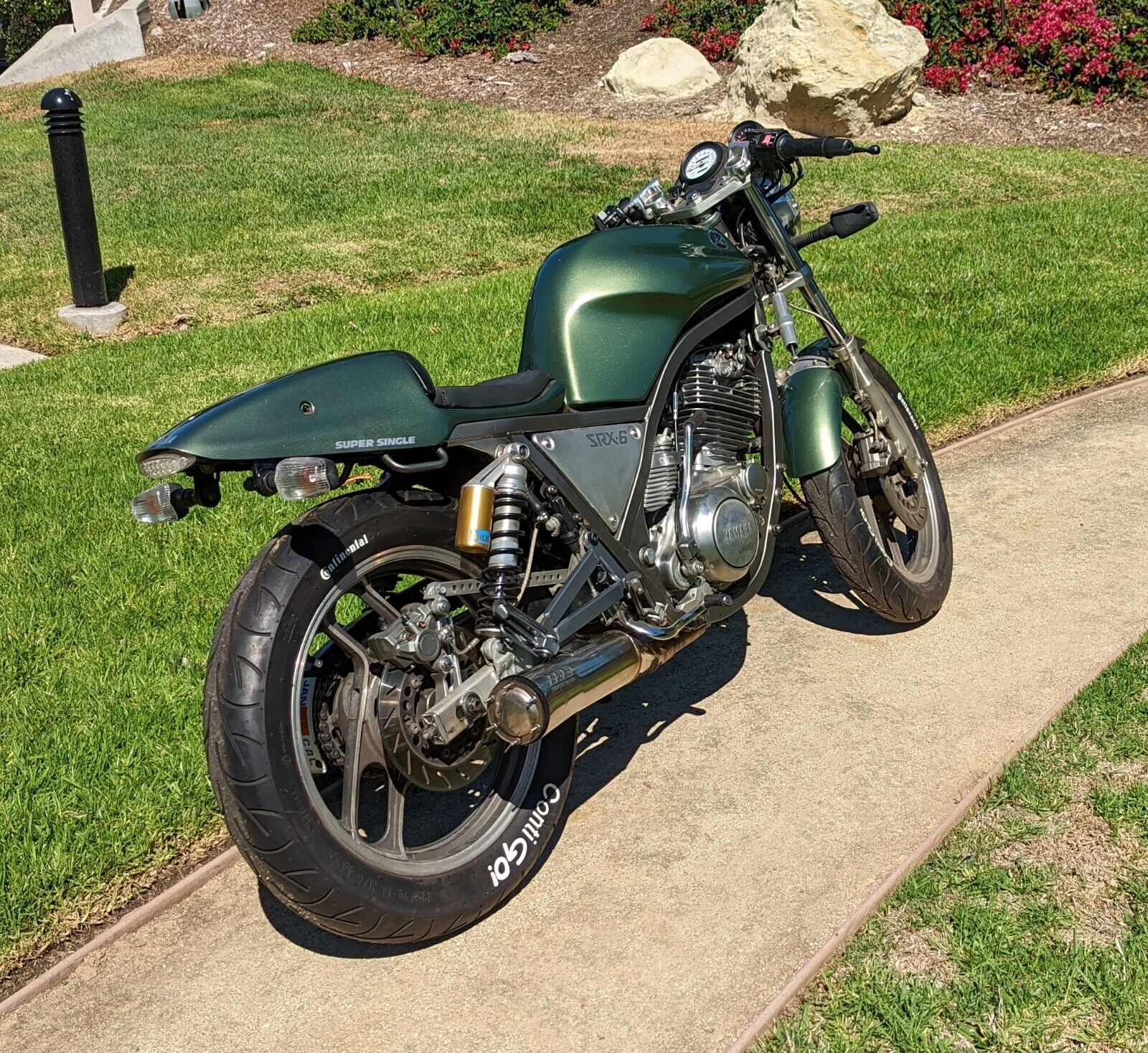 From the seller:
Open to offers, Im negotiable. . 1986 Yamaha SRX600S (not SC), bored out to 635cc, new valve seats, guides, seals machine work performed by Boyko Racing in October 2021 (https://boykoracing.com/). So it is practically a new engine with 0 miles on it. Clean and clear title. US production model purchased February 2003. VIN JYA2EF003GA000247. 10,503 miles and does not have the "5th gear" characteristics. Never raced. If you are familiar with these bikes, you know how hard these are to find, and find a good example. These were only available in the U.S. in 1986 only and are Kick-start only. In the picture, fuel tank is from a 1991 European Spec model. Original tank is included in this auction. Both are POR15 lined and solid. For what it is worth, I am a certified motorcycle technician who also repairs, rebuilds and modifies vintage motorcycles for a hobby, though not so much anymore. Previously on display at the 2015 Progressive International Motorcycle Show in Chicago (pictured) and 2014 Motorcycle Dealer Expo (Chicago).Continental ContiGo! Tires (Maybe 1,000 miles on them, 100/90-18, 120/90-18. Both tires are 8 years old based on the manufactured dates on the sidewall) rubber not cracked, look great. Let me know if you want specific pictures taken. Honda Automotive Green Tea Metallic, LED brake light, Accel 8.8 spark plug wire, All Balls tapered steering bearings, Progressive springs with RaceTech cartridge emulators installed, Rear Ohlin's piggy-pack shocks, K&N air filter installed (air box lid listed in Spares list), Supertrapp exhaust (I have the OE exhaust in great shape!), Tank from a 91 SRX mono-shock model (I have the original tank), Stainless steel brake lines, DynoJet Stage 2 kit installed (original jets and needle included)New oil pump (improvement over the stock oil pump) $307 recent upgrade, Steering damper. 2 copies of shop manuals.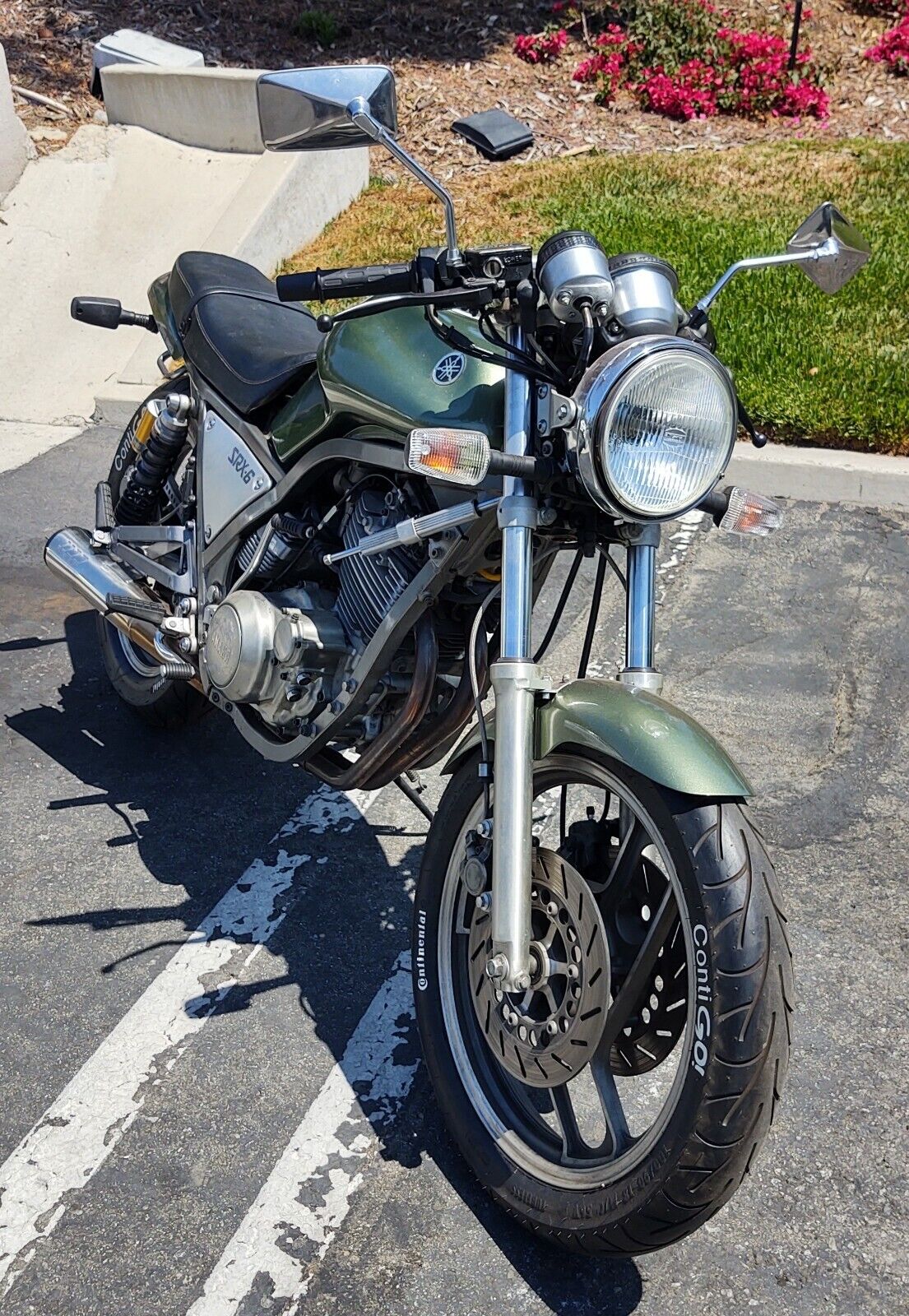 More from the seller:
Long list of other ORIGINAL PARTS come with it. (Some of these are obsolete and very hard to find. Sorry, will not sell individually) Original brake lines, Inner rear fender, Ricambi-Weiss Rear solo seat, Raask rear sets, Ignition Coil, Adjustable brake and clutch levers. Additional Supertrapp baffle discs, Petcock assembly (frame mounted), Extra petcock vacuum diaphragms, Extra pair of mirrors (black), Pair of bar end mirrors, Original piggyback shocks, Spare springs for the rear Ohlin's, Original fork springs, 3 aluminum side covers, Air box side cover, Original steering bearings and races, Misc. turn signals and lenses, Oil cooler (foreign market, never installed), Flasher cancel unit, Rectifier/regulator, Extra rear brake caliper (piston seized)Kick stand switch (removed from bike), Rubber engine grommets (anti vibration), Service manual signed by the LaRocco family, dealer (Mike LaRocco, famous motocross and supercross racer), Owner's manual, Spare frame JYA2EF005GA000525 (bill of sale only for spare frame) If interested, please reach out and I would be happy to provide this list and substantiate my asking price. I also have a video of the bike running, if you would like to hear it!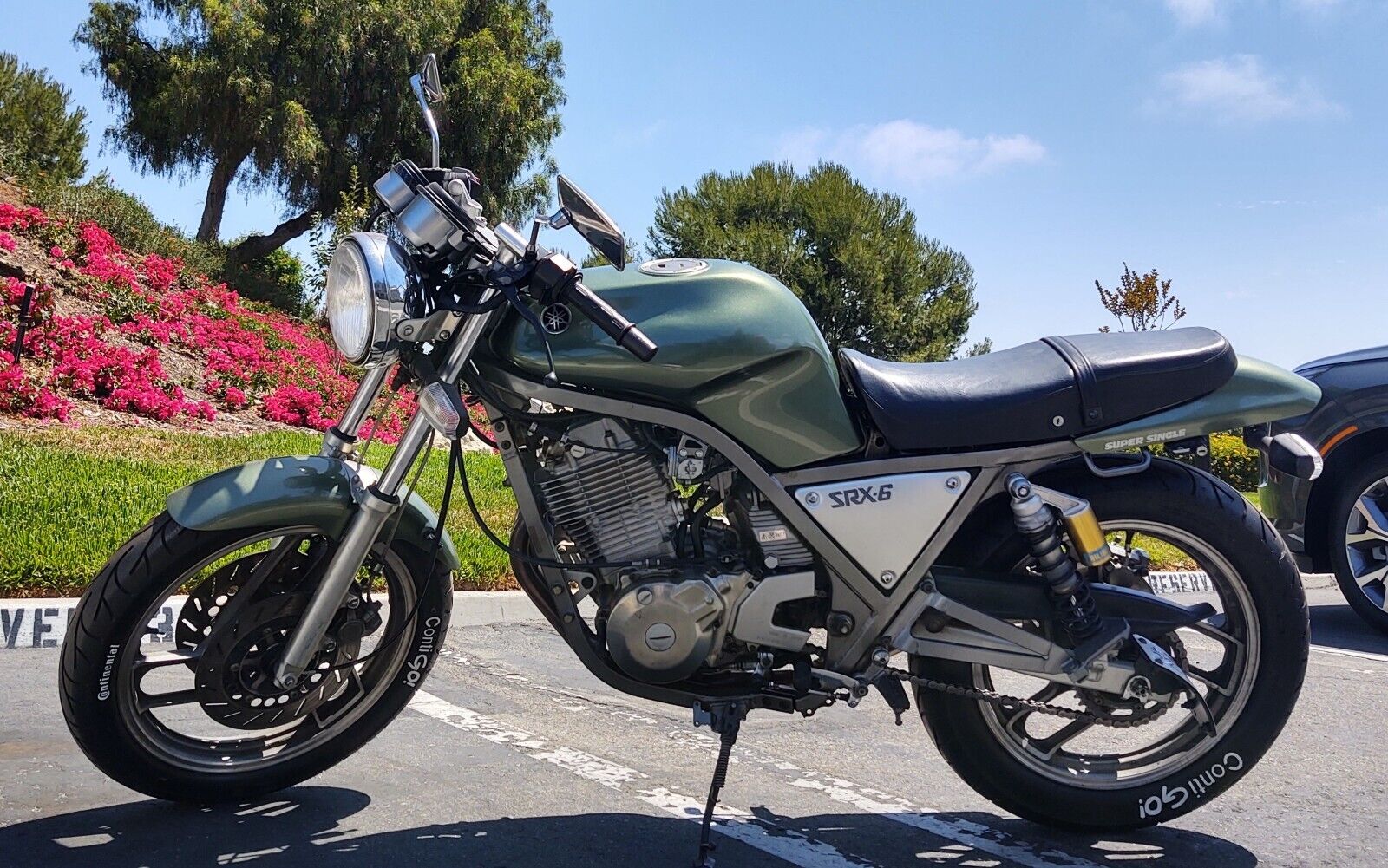 Today's example is not exactly stock. The seller has put a lot of work into modernizing and upgrading the basic package. That includes a bigger bore on the single slug, along with some head work. Intake and exhaust are both updated, as are the cosmetics. But rather go big and gaudy, this SRX still retains a lot of the basic feel that was the SRX. Think of it as an SRX+. Regardless, if you are in the market for the rare, one-year-only bigger capacity SRX, you could be looking a long time to find one in this condition. It may not be an NOS museum piece, but does look to be one fun rider. Check out all of the details here, and Good Luck!!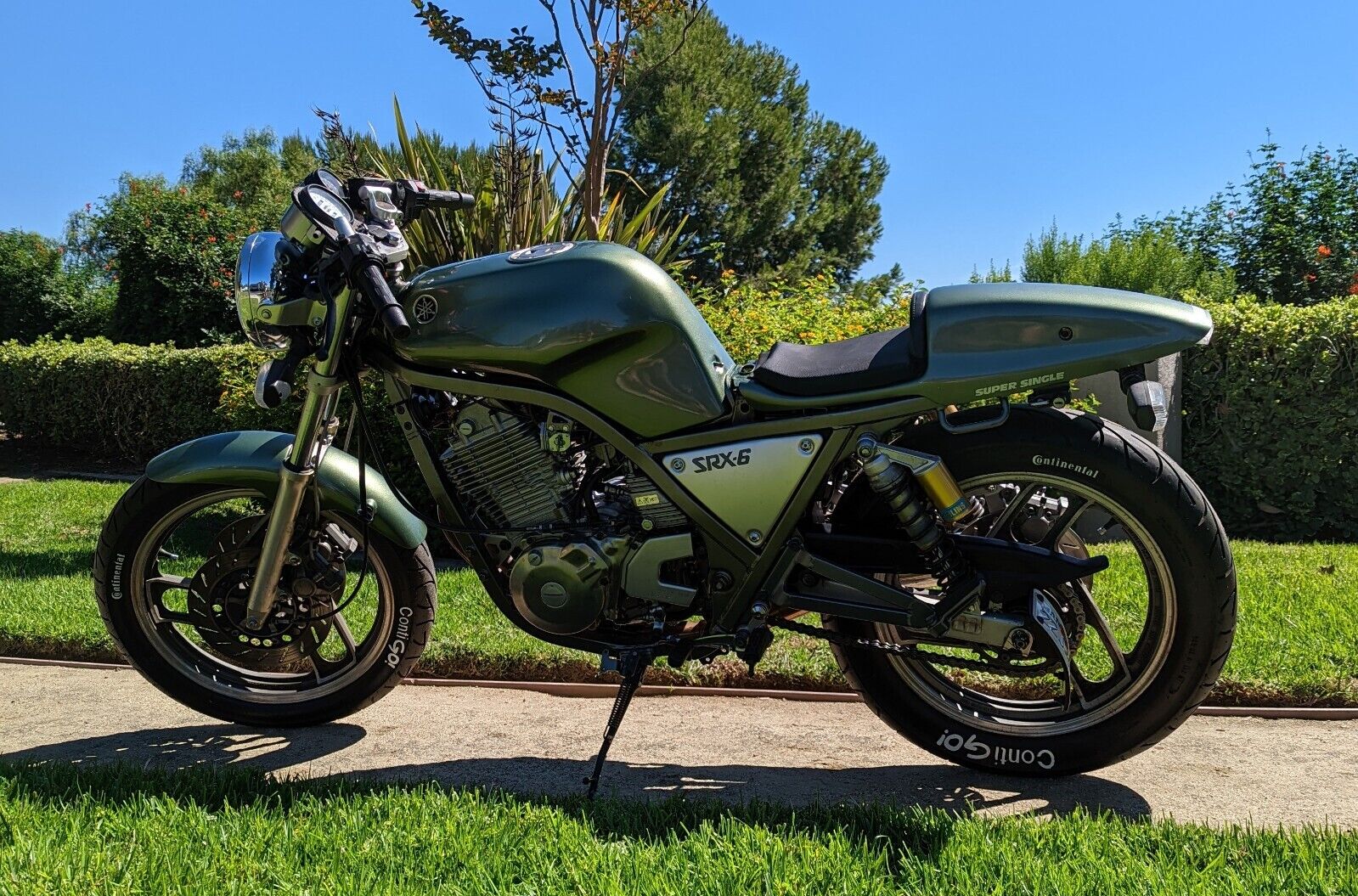 MI