This Featured Listing is for our friends at Iconic Motorbikes. Thanks as always for supporting the site guys! -dc
This is not the bright-green, dual headlight monster most people call to mind when you say, "750cc Kawasaki Ninja." Instead of the truly featherweight lairiness of the Kawasaki ZX-7R, the 1990 Kawasaki Ninja 750R delivers a still-potent punch with much better manners than its race replica stablemate.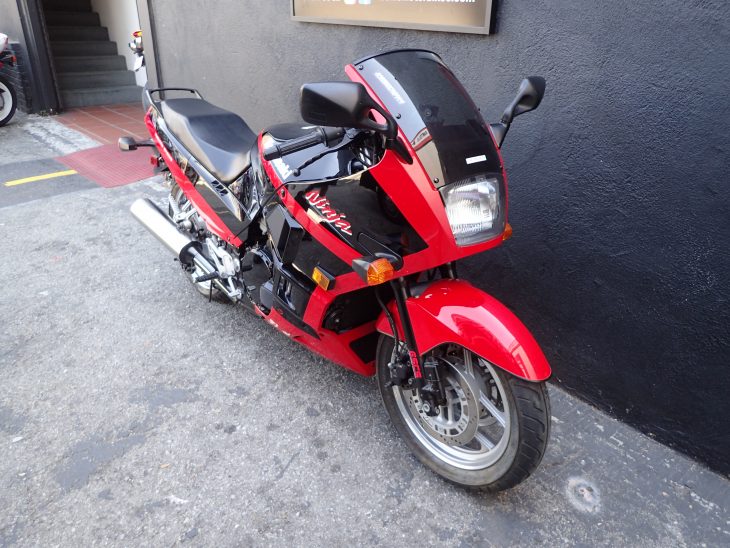 The Ninja 750R originally was designed to compete with the likes of the Honda Interceptor and the Suzuki GSX-R 750, but from the get-go it had higher bars and a slightly less spine-eroding seating position. It was fast enough to keep yourself entertained, but cushy enough to go two-up. It also bears the distinction of being the last fully-faired Japanese sportbike to rock a steel frame.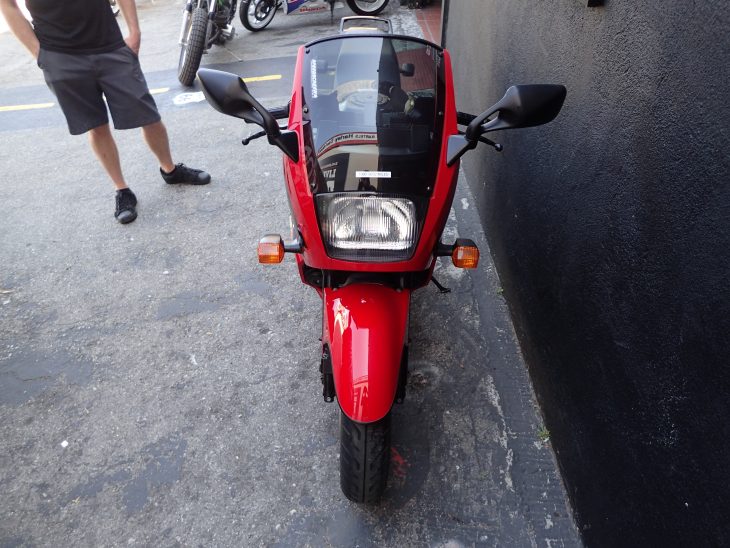 This one, offered by our friends and site sponsor Iconic Motorbikes, is in close to immaculate condition, with just north of 9,000 miles on it. It has apparently been sitting for some time, but was put away and stored properly, so new tires and perhaps a new chain should be all it needs to fall right back into duty as a big mileage puller. The red-black-silver livery is much less noisy than the racebike's, and is a nice nod to the GPz 900 that graced Top Gun.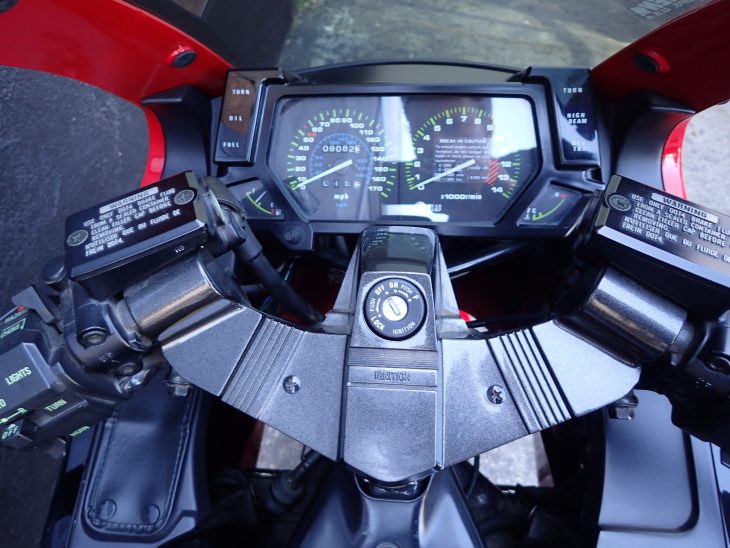 1990 Kawasaki Ninja 750R – Excellent Condition – Only 9032 Miles
Here we have one of the cleanest Ninja 750R's we're yet to come across.

This 1990 750R is a solid 9.5 out of 10 and 100% stock! Harder and harder to find in this condition and even more difficult to find unmolested!

Perfect for a collector or a rider however if you're planning to ride, plan on tires and some recommissioning costs as she's been sitting for quite some time. Thankfully the bike was put away dry and stored properly so costs will not be excessive and we'd be happy to help!
At $6,050, the bike is priced according to its condition and scarcity when compared to the faster ZX-7R. For that, you're getting a great, classic sport tourer with tons of years left.