The world of 500cc two strokes is pretty small. But within that world is an even more exclusive club of limited editions and unique models. On the Yamaha side, the RZ500 is cool. But the Japanese market restricted offering of the RZV500R borders on the unicorn. Never officially exported by Yamaha outside of Japan, the RZV500R is a sharper version of the base RZ500 found elsewhere. As such is it much more rare, very coveted, and a rider and collector dream machine in its own right.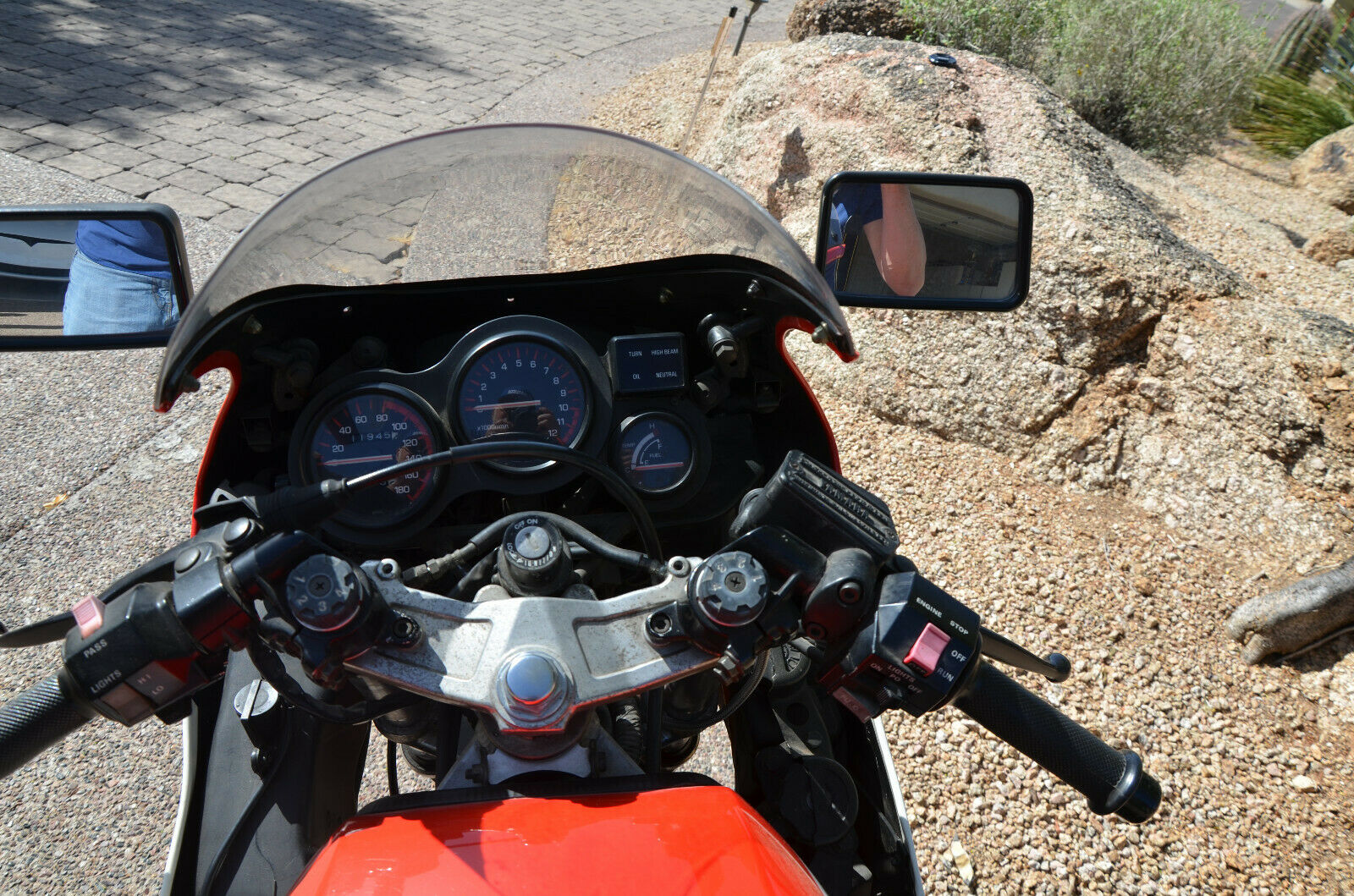 As delivered, the Yamaha RZV500R was a bit of a conundrum. Utilizing an aluminum frame (as opposed to the RZ500's mild steel version), the RZV tips the scales at an anorexic 20 lbs lighter than the rest of the world RZs. The RZV has a few other aluminum parts that help shed the weight (shift and brake levers, etc), but those are minor compared to the hand-welded frame. There is also a nifty feature that allows the water temp gauge to double as a fuel gauge at the push of a button. The remaining changes are home country specific, and include a red light on the dash that lights up when nearing the max speed limit in Japan (55 mph in US terms). Riders should be aware that this red light doubles as the oil tank reservoir level – if you're not speeding and the light is on, better top up on the smoke juice. And then there's the downside: as a Japanese only machine, the power output of the RZV500R is restricted to 64 HP (down from the reported 88-ish for export RZ500 models).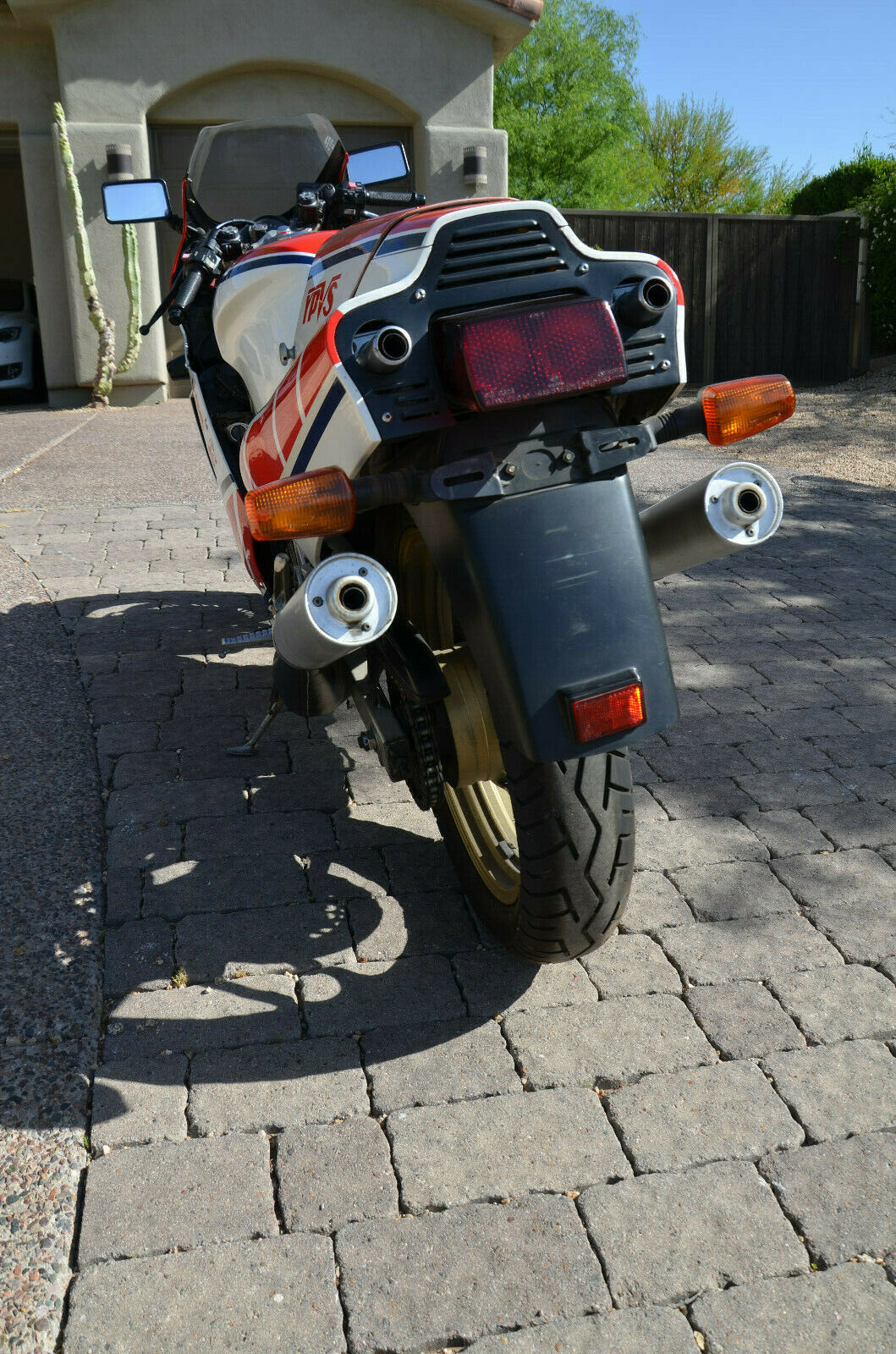 From the seller:
1984 Yamaha RZV500R
Stock
12000km
Parked and not started since 2011 – was not prepped for storage
Not perfect but very nice.
Includes full Jim Lomas carbon/carbon fiber, box never opened
Includes 2nd triple clamp set with 2nd set of forks, to replace upper triple clamp on bike (corroded)

Unverified story;
imported Japan-England-Canada-Michigan, some paperwork. Parked outdoors in Japan

Has Arizona title, can easily be registered in Arizona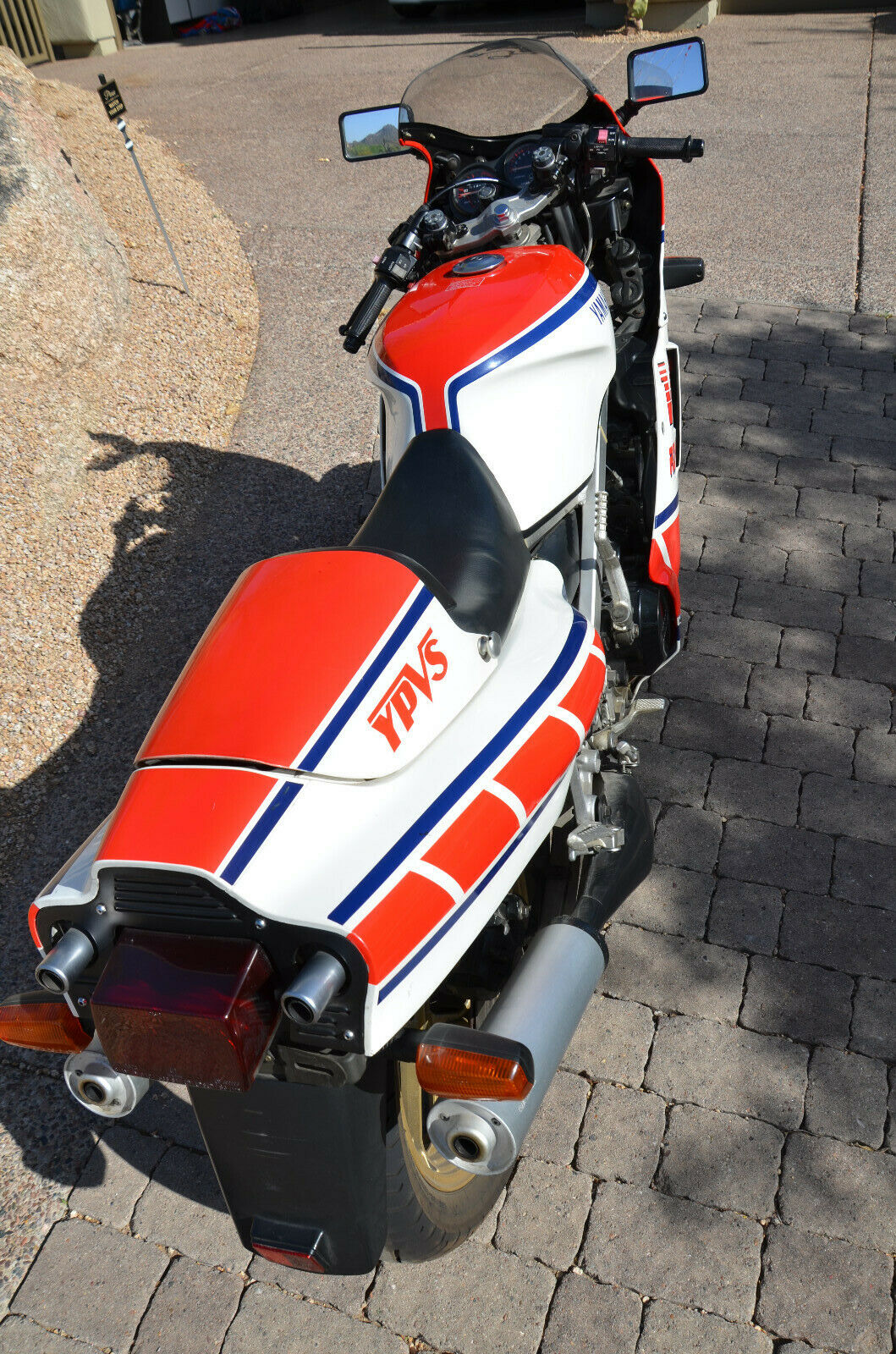 With only 1,600 units produced, interest in this particular RZV500R is high. The seller notes it has been parked for a decade without being prepped, but no notes of whether it is running. The bike does come with some additional parts, including a set of Lomas pipes. These are one of the two key items necessary to de-restrict a RZV500R. Since this predates computer controlled electronic ignition, Japanese market restriction was accomplished via choking down the exhaust and running jetting that matched that flow pattern. Fitting the bike with a natty set of chambers will greatly wake up the beast within, as long as careful attention has been paid to the upstream jetting. Bam! One full horsepower (and then some) RZV500R made to order.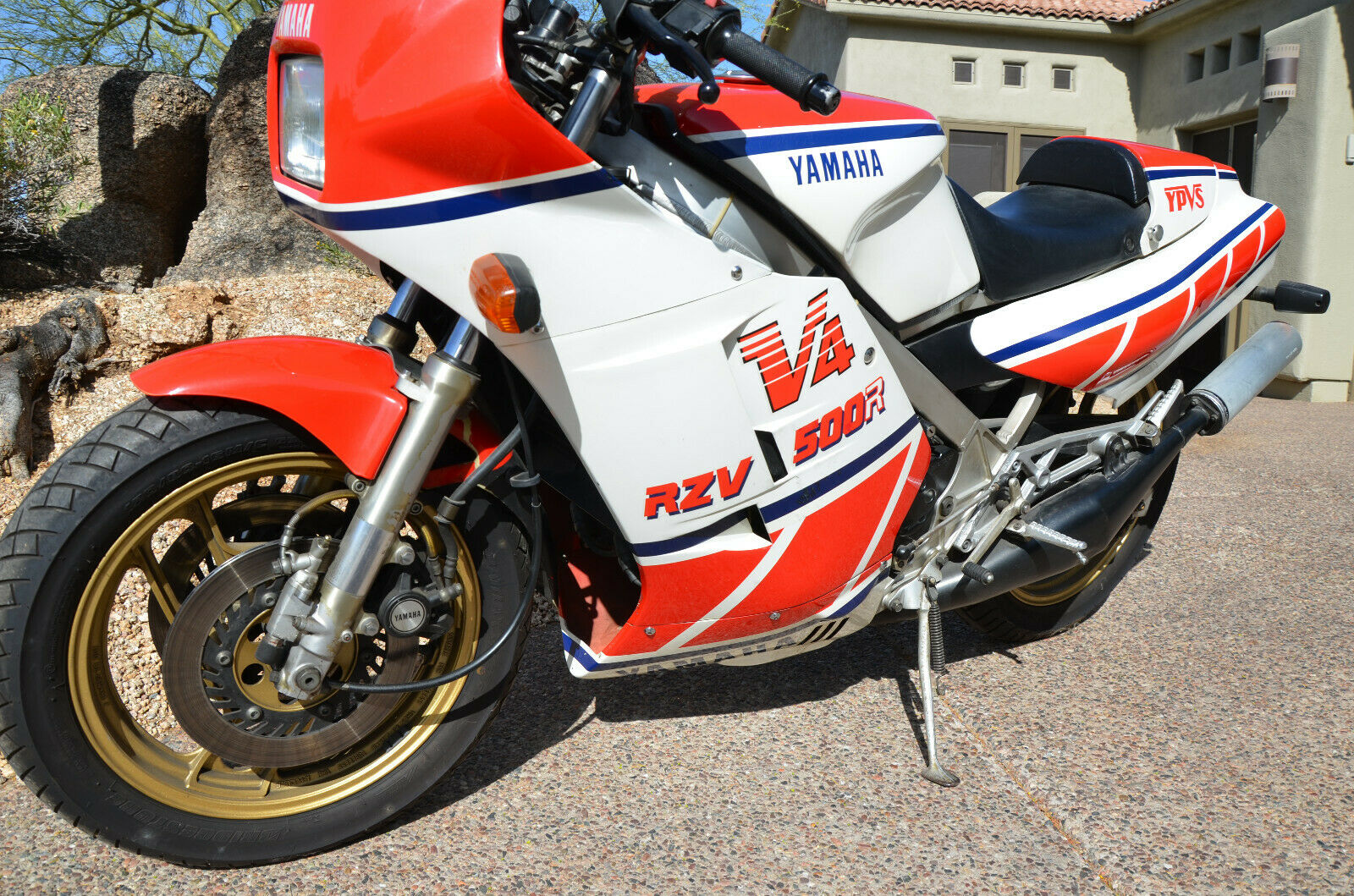 This bike looks like a true survivor, exhibiting some evidence of life in seaside Japan. But the corrosion doesn't appear too severe in the pictures. There are some unknowns in terms of the engine – and crank seals would be a first priority – but that is all standard stuff for what amounts to a very rare and coveted model from a pretty golden age of two strokes. Check out all of the details here, and then check your bank account, your 401k, and your kid's college fund. This Arizona-based beauty has climbed over $13k and will likely go quite a bit higher before all is said and done. Good Luck!!
MI