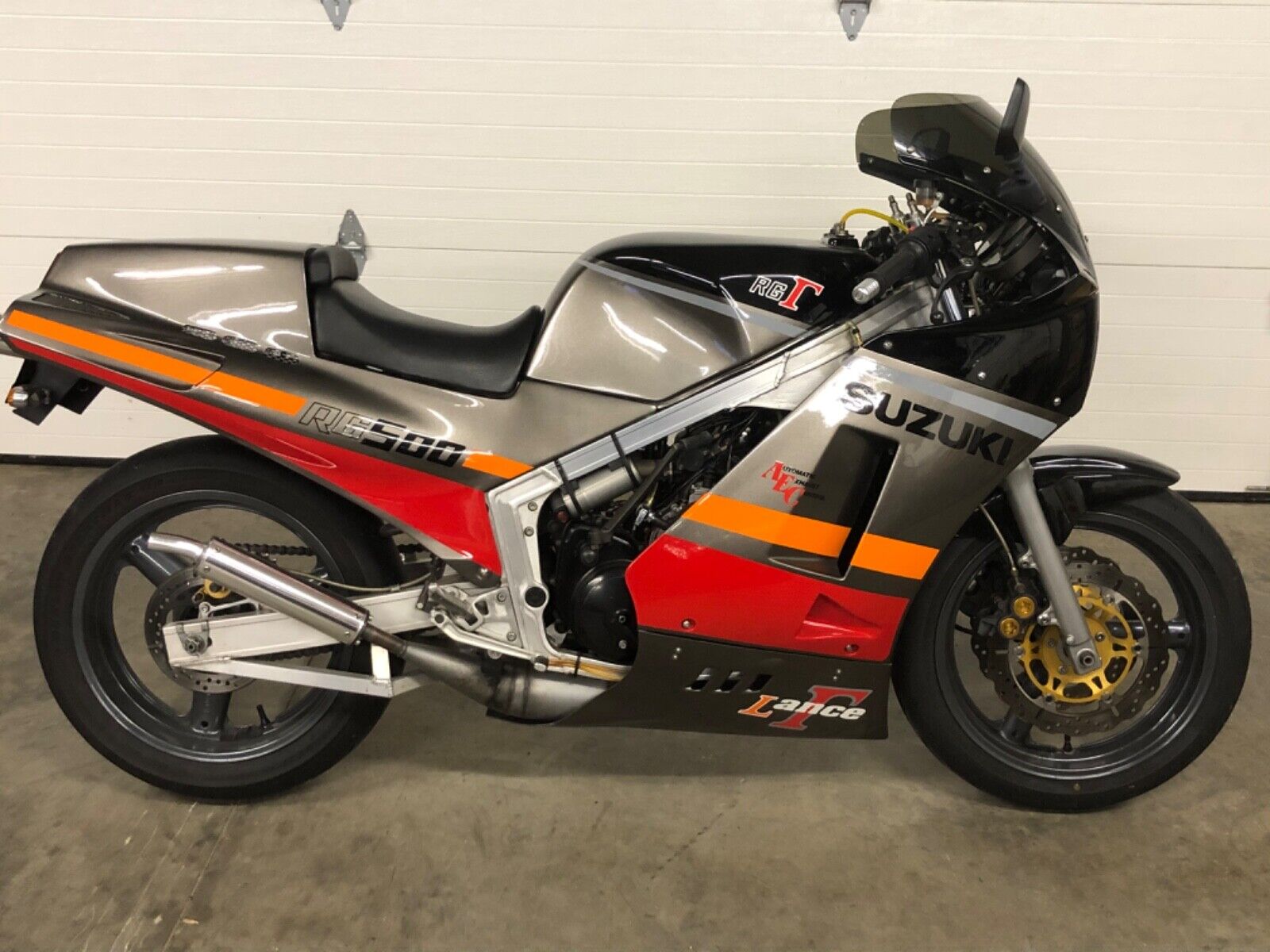 The seller states this 1985 Suzuki RG500 Gamma Featured Listing is a "Street-legal Collectible GP Replica" and he is very correct indeed. The sharpest of the street going 500cc two strokes, the Gamma was the pinnacle of the GP replica set. Showroom statistics aside, this beauty goes quite a bit further than that, thanks to a massive rebuild and performance work done by the legendary Rick Lance. The best part is that this is not a new bike to RSBFS, as we have seen it before on occasion which allows us to track mileage and usage across owners. In short, this is a stunning example of what a RG500 could be with performance far beyond what you might otherwise find, and even includes a signature by Randy Mamola; someone who knows a thing or two about riding a fire-breathing beast.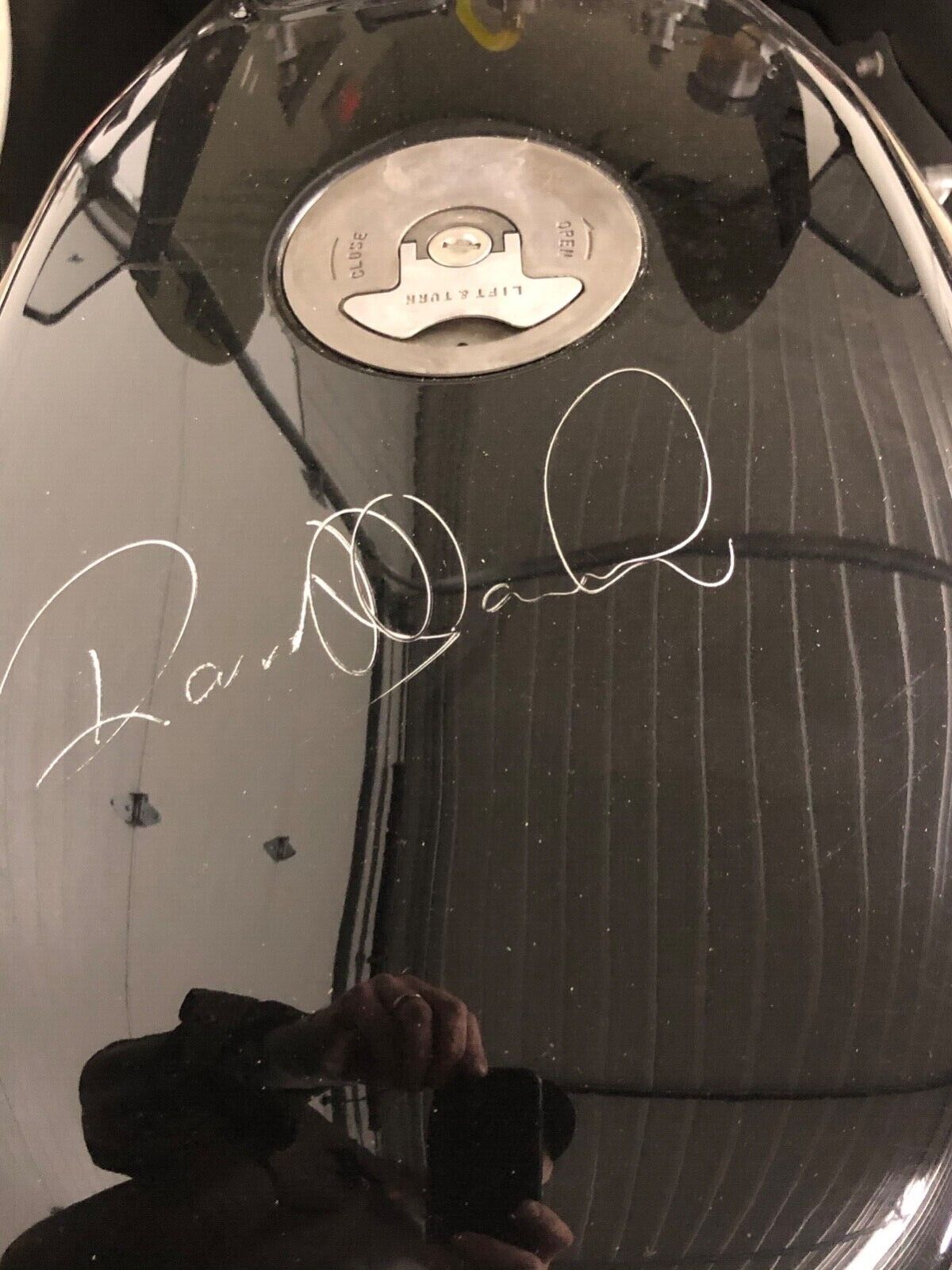 From the seller:
1985 Suzuki RG500
Powered by a very compact, water-cooled, twin-crank, square-four two-stroke engine that works like a pair of parallel twins geared together. Stock the bike was cutting-edge. Weighing-in under 400 lbs dry and producing 100+ HP at the crank (stock) with typically 'exciting' two-stroke delivery, the Gamma was one of the rawest bikes of the period, a true "race-bike for the road."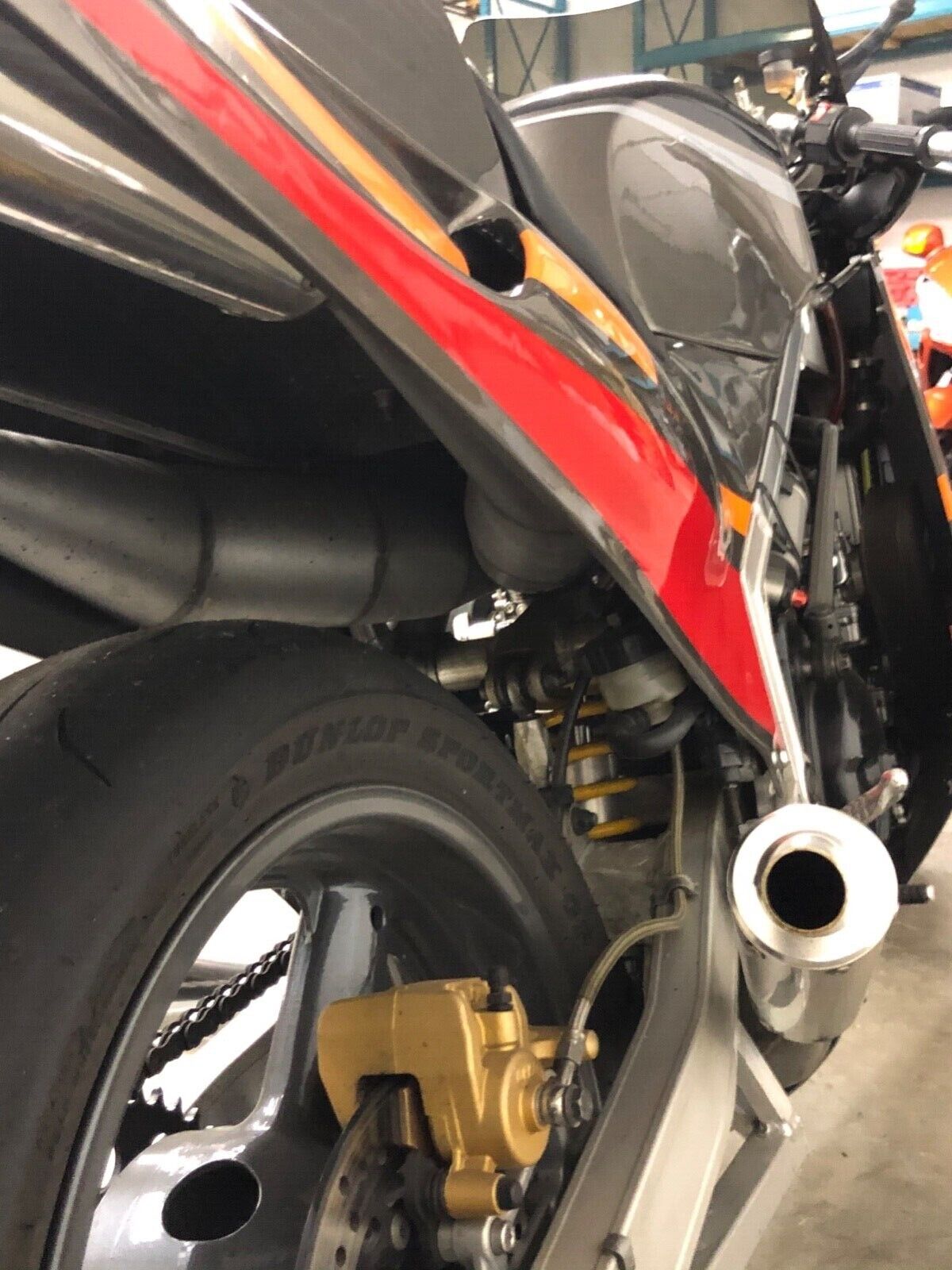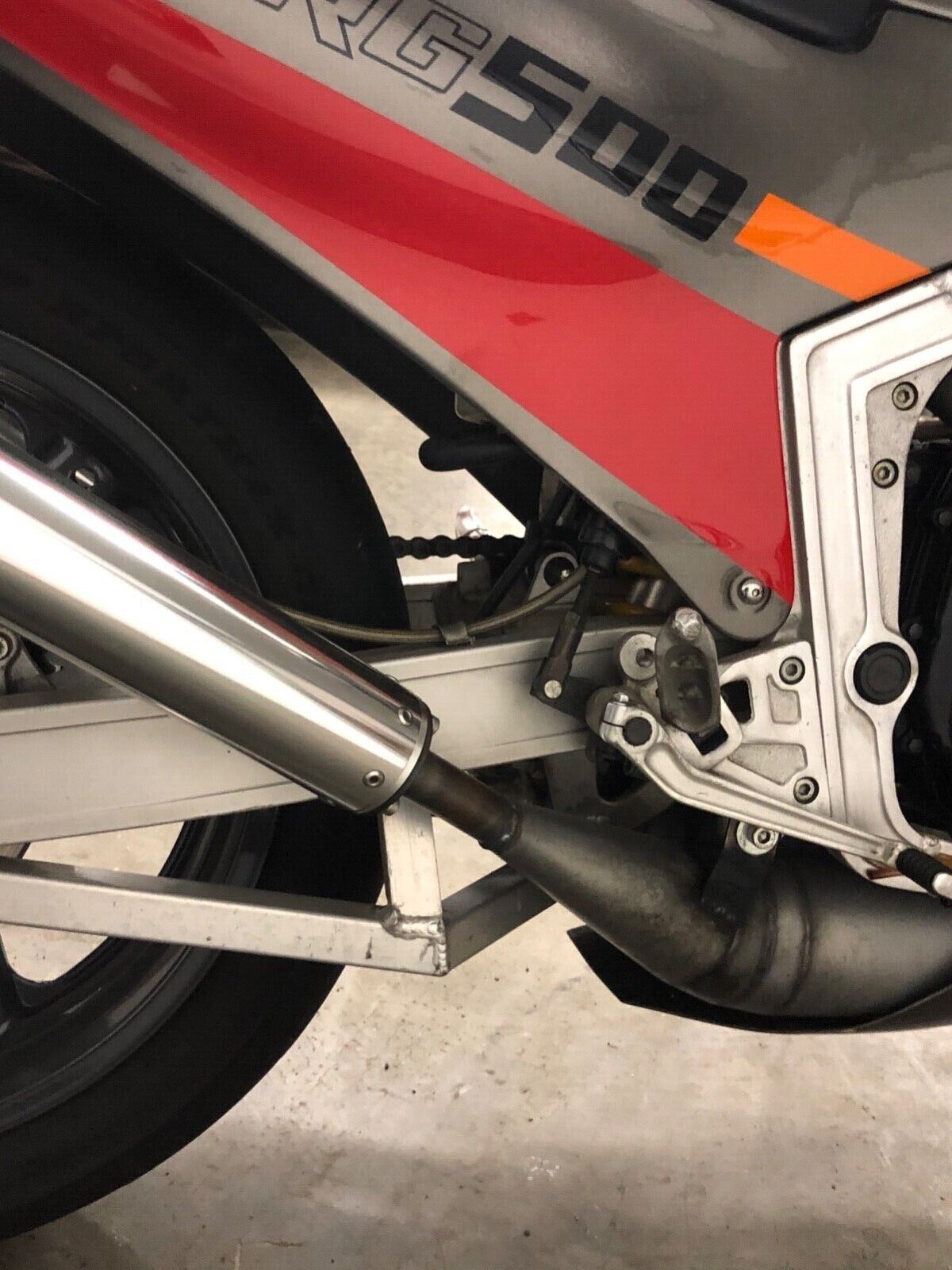 More from the seller:
This listing isn't some all-original barn-find, but was given serious mechanical and cosmetic attention by the late Gamma Guru Rick Lance. It has the following list of mods:
Full motor rebuild including:
555 Big-Bore upgrade
GSX-R Radiator
Maranello transmission kit
Lance Gamma clutch upgrade
Lance Gamma TriPod air filter kit
Lance Gamma supplemental fuel shut-offs
Pipes supplied by Lance Gamma (I believe Rick said the were Jim Lomas pipes in our last conversation)

Chassis, bodywork, etc:
Battery and oil tank relocation
Upgraded wheel/ tire combination (Katana wheels)
Race-Tech fork upgrade
Rear shock upgrade ( FOX, I believe)
Lance Gamma fiberglass bodywork with custom paint scheme
Tank autographed by GP legend Randy Manila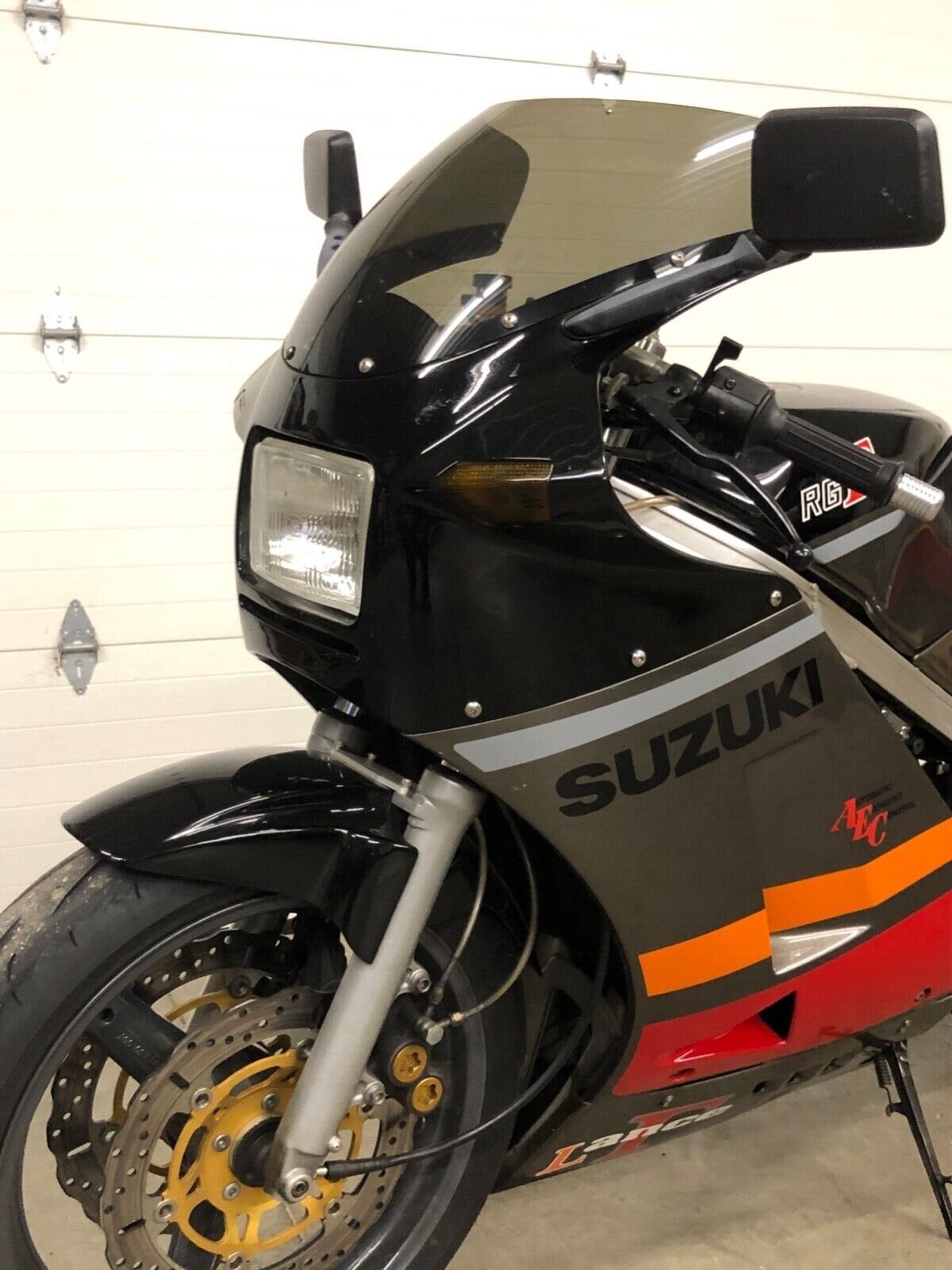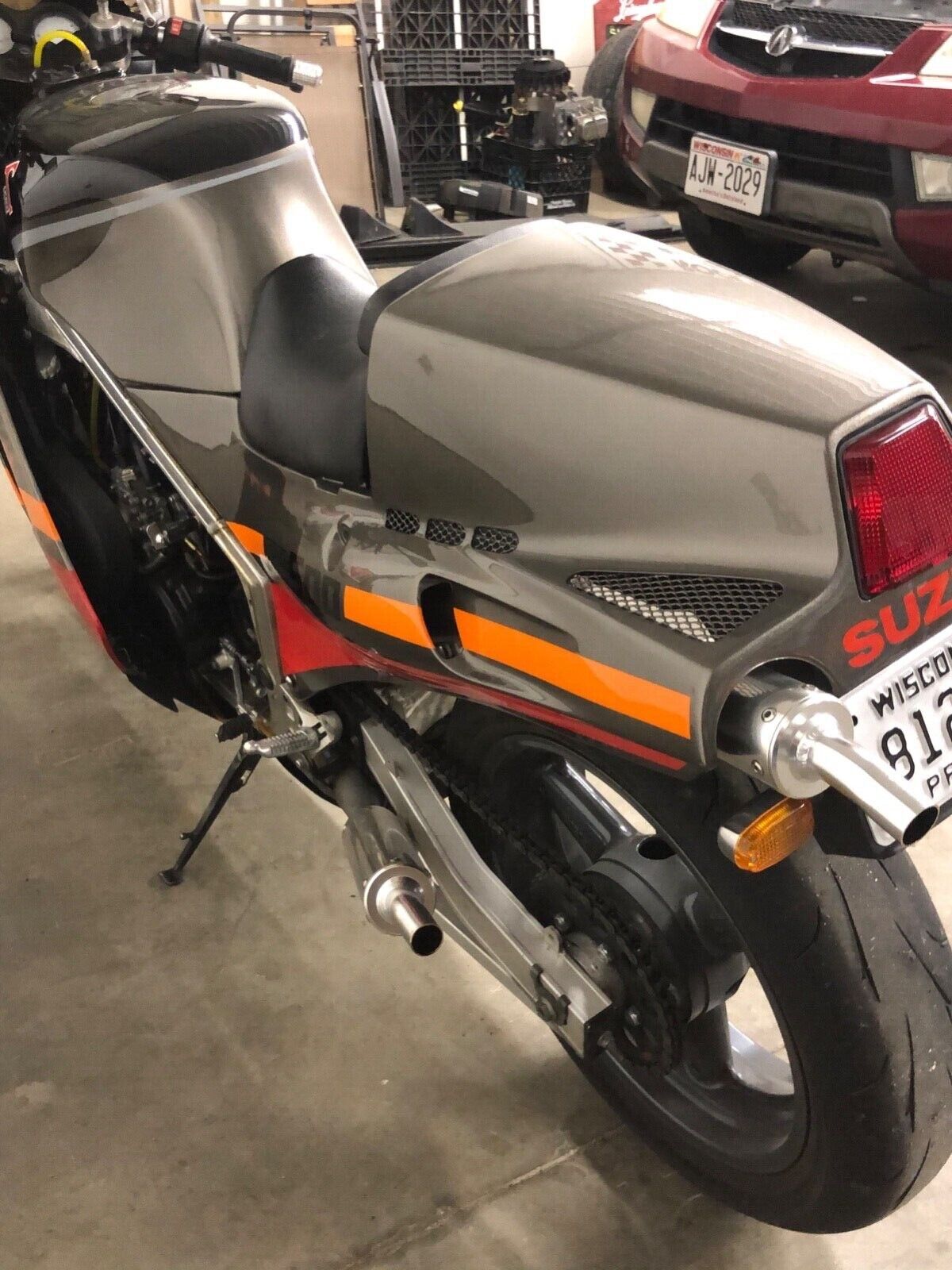 More from the seller:
This is the second Rick Lance prepped Gamma I have been fortunate enough to own and is irreplaceable to me, but life-circumstances change and it is time to let go. I've seen several Gammas sell for $30-35,000 and I believe this is highly collectible and nicer than any of them.

Feel free to contact Vinnie @ 920-988-1950 with any questions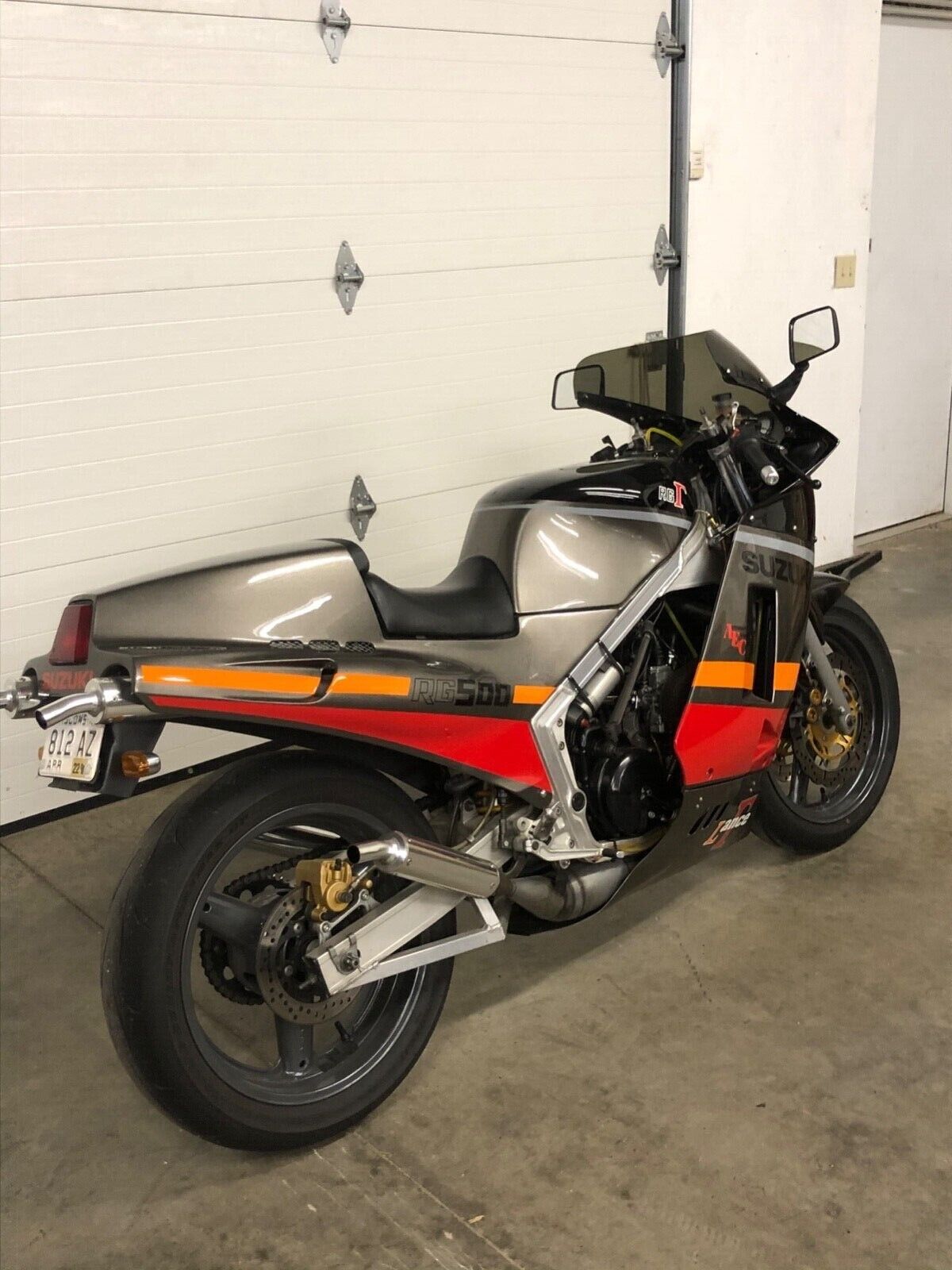 With an auction starting in the bargain basement price territory, there has been avid interest in this bike (reserve not yet met). We know this will not stay in bargain territory very long – after all, you are never going to see one as striking – nor as nicely outfitted – as this one. We encourage you to check out all of the details on this one – as well as the archive posts from years past – and then throw your hat into the ring. Suzuki has not built a RG500 for decades, and the glory days of the two stroke is over. Rick Lance, sadly, has left us with a limited number of his fantastic creations, this being one. So move quickly if you are interested – this beautiful 1985 Suzuki RG500 Rick Lance Gamma won't last long!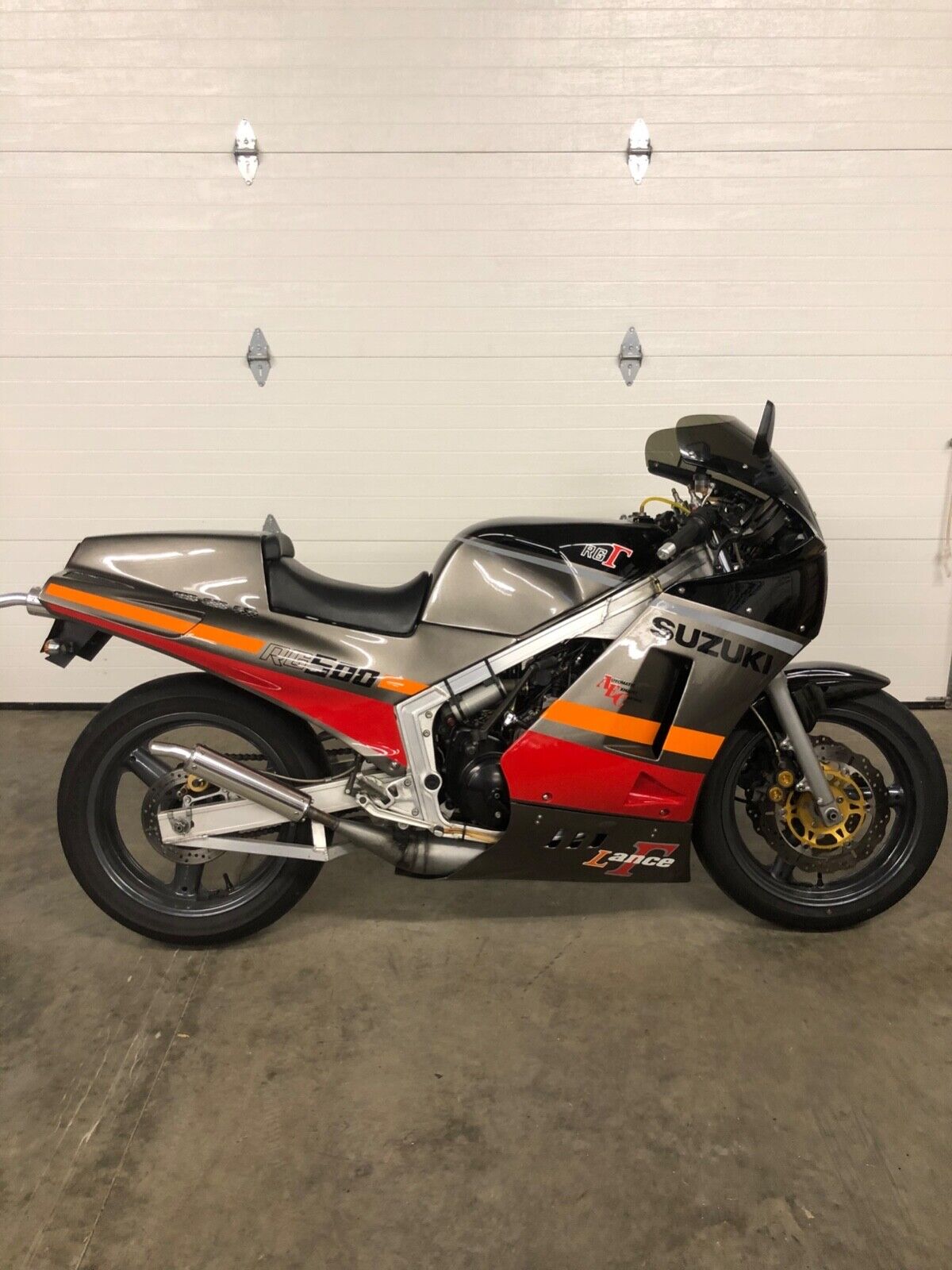 MI