After an 18-month refurbishment, this 916 has a fresh carbon fairings and race engine.  While a detail here or there might need attention, it has a long list of mods resulting in a nicely presented and special 916.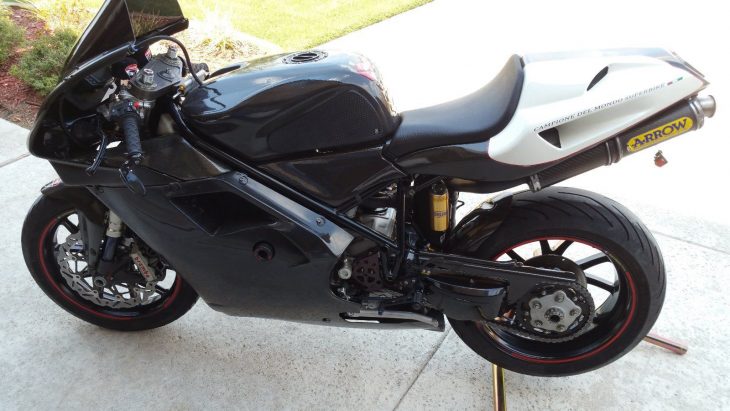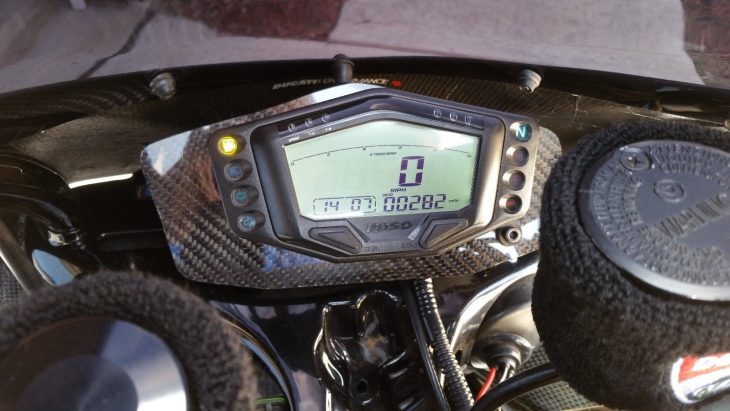 Relieving the 888, the 916 started a new dynasty and made a lot of 1994 best bike lists.  Much of the machine was derived from Ducati racebikes – trellis frame, single-sided swingarm, dry clutch, underseat exhaust, and instantaneous access to the engine.  The folded headlight fairing was designed by Massimo Tamburini and became a sportbike icon.  In the five years from 1994-98, the torquey 916 won four Superbike World Championships.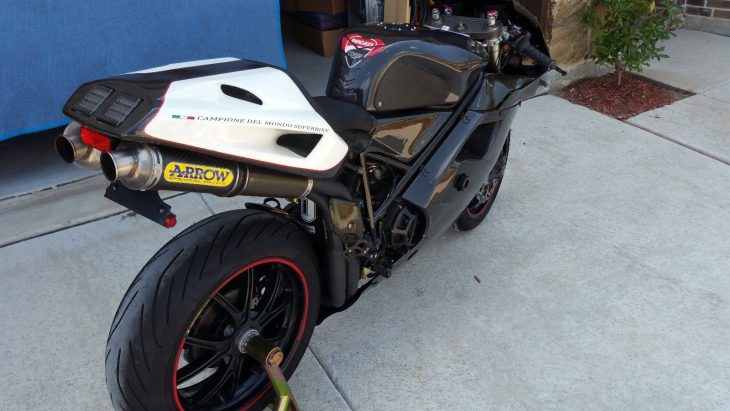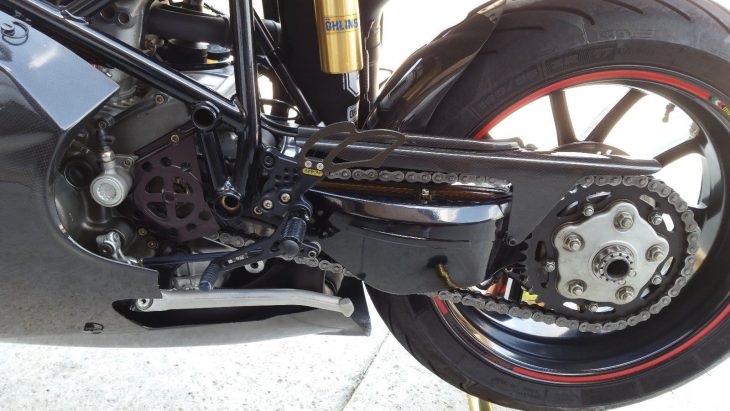 This is an ex-privateer's racebike, and for all the fun of turning a road bike into a racer, bringing a race machine back to the street can be tougher.  The owner answered the challenge of integrating all the great mods and beautifying the lot.  This bike has had some updates for the track, and some on the way back to the street.  With a built race engine, 1098 front end and race dash, the owner added a full carbon fiber body, including the fuel tank.  Here's one paragraph from the long description in the eBay auction:
This build was year and a half effort; acquiring the right mix of parts to make a Duc that I've never seen. This bike's been to many events, and it is an original.  It has carbon fiber Ducati performance bodywork, fuel tank, air intakes, airbox, front fender, rear fender, foot guards, chain guard and Arrow exhaust.  The only major part that isn't carbon fiber is the wheels; they are Marchesini 10 spoke forged magnesium wheels (3.50″ x 17″ Front and 5.50″ x 17″ Rear).  The Marchesini 10 spoke wheel weights with bearings front 6.04lbs, and rear 7.76lbs, very light, so I stayed with the 10 spokes.  The inside of the fuel tank has been coated with Caswell epoxy gas tank sealer to prevent leaks and protect the carbon fiber.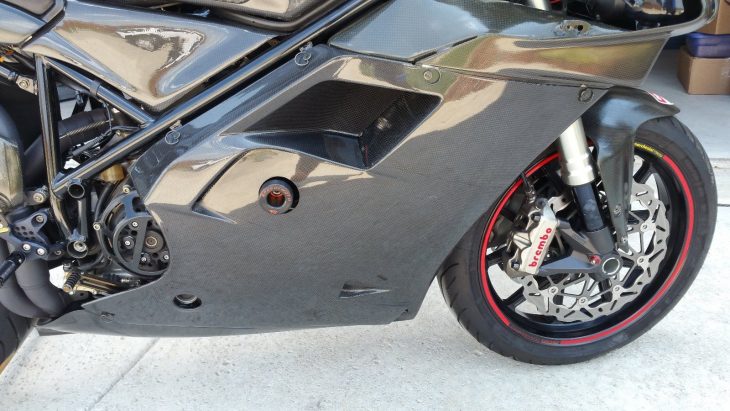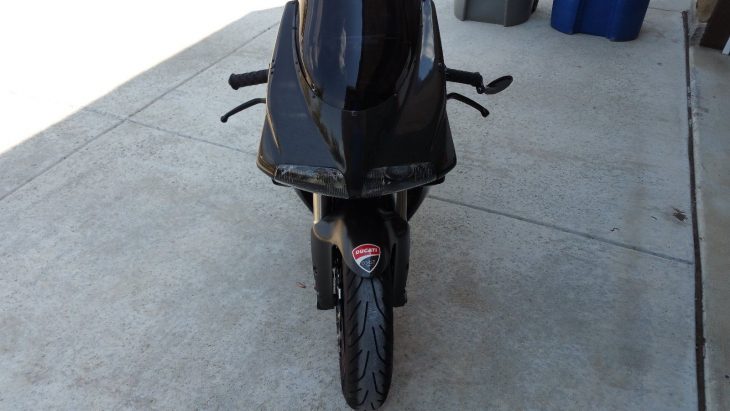 With this 916 coming up on 20 years old, a reliability comparison between stock and modified would be more of a pain management exercise.  This build might suit a tinkerer or an owner with access to a good repair shop, as when service is required, it won't quite be covered by the maintenance manual.  In return, the new owner will have a one-of-a-kind 916, race-engined with classic looks but many more modern components.  Located in a north Dallas suburb, arranging an in-person inspection by a friend or a shop might be a way to start…
– donn