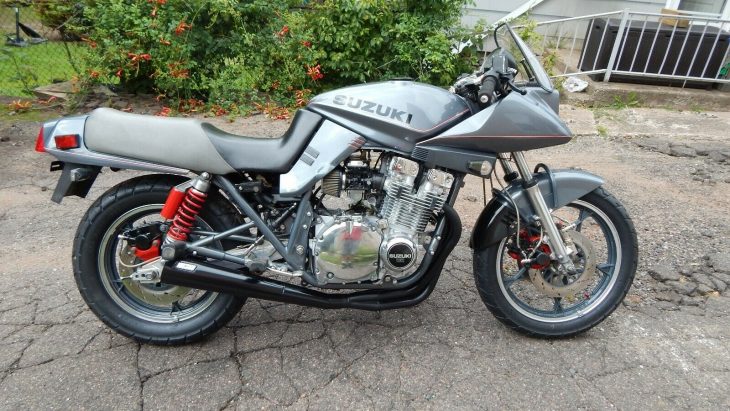 One of these days, I'm going to write a Suzuki GSX1000S Katana post that incorporates all of the "edgy styling" and "sharp detailing" and "cutting edge design" jokes into one, long sword reference, every sentence carefully forged into a kind of Damascus steel masterpiece of bad puns. Today is not that day though. Instead, I'll focus on the bike and spare you my attempts at metallurgical humor. Let's be honest here: the Katana was not a brand-new bike, even though it certainly looked the part when it was introduced in 1981. In fact, the styling was really the only forward-looking element of the design, aside from a set of anti-dive forks.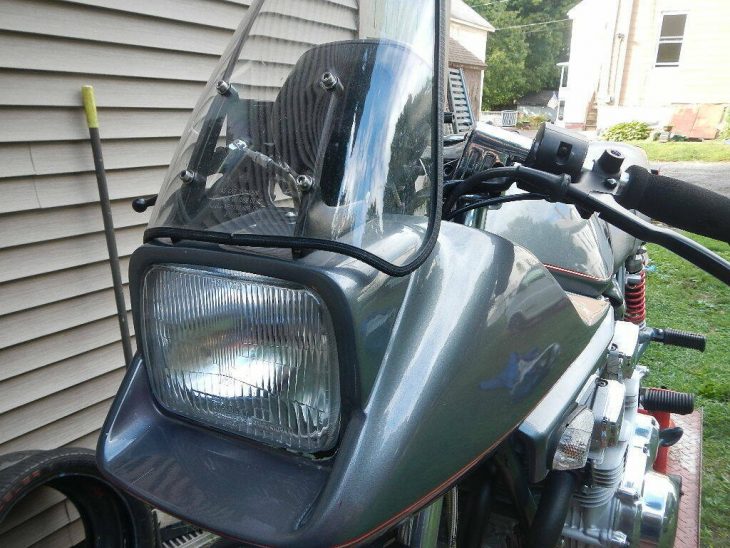 The engine was Suzuki's proven air/oil-cooled 1074cc inline four with standard five-speed gearbox from the GS1100, hung in a traditional frame with a twin shock rear suspension, and a 19″ front wheel matched to a 17″ rear. That familiar and bullet-proof mill featured DOHC, 16-valve heads and Suzuki's TSCC "Twin Swirl Combustion Chamber" to put out 111hp, but the 511lbs dry weight obviously blunts performance somewhat.
It's not that the Katana was slow, exactly. How could a big four-cylinder motorcycle with slippery, wind-tunnel aerodynamics ever be slow? But it was decidedly old-school, and the GSX-R that followed immediately in its wake showed the real way forward for the sportbiking world. With a bit of work, the Katana will handle well enough, but if you think "muscle bike" instead of "sportbike" you're probably less likely to be disappointed. Top speed was a claimed 147mph, with tested speeds coming to within a few ticks of that, but it was reportedly pretty terrifying at anywhere near that speed. Best keep it around the ton and just enjoy the old school flexibility.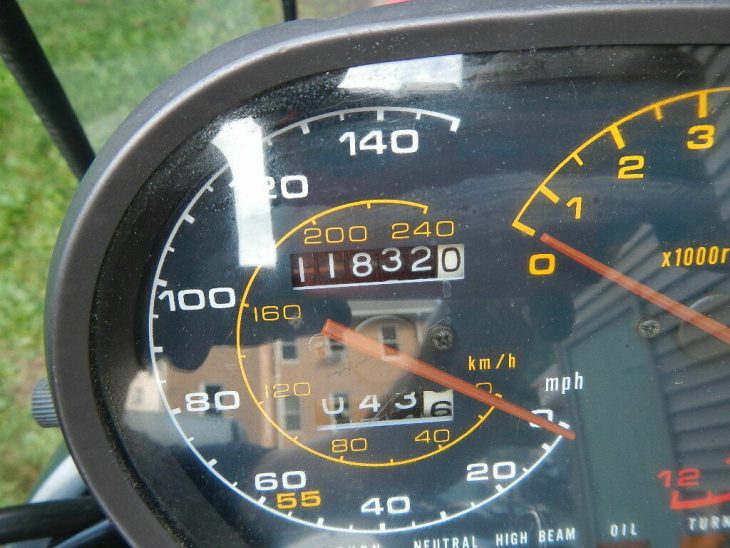 Slower speeds also permit you to bask in the attention you're likely to attract, since this is the kind of bike that turns heads wherever you go. Styling was done by former BMW designer Hans Muth and his firm Target Design, and the result was hugely polarizing, but certainly not boring. Later bikes even got the pop-up headlight that looks like was always intended for that tiny nose cone. I've personally always been a huge fan of the gauge cluster, where the overlapping faces of the primary dials save space and generally look pretty trick.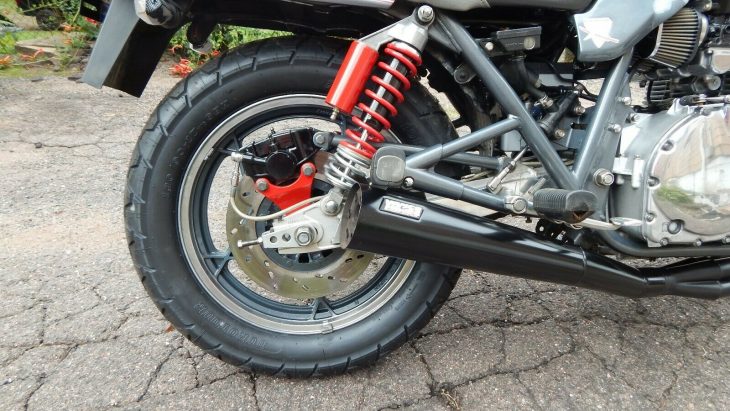 Teased in 1979 and introduced in 1981, the bike came to the USA in 1982 powered by a smaller version displacing 998cc to stay under the 1025cc limit for Superbike competition, but but the full 1074cc version came hot on its heels in 1983. The seller simply refers to it as a "Katana" and it's entirely possible we could have the 1000cc or the 1100cc version here.
From the original eBay listing: 1982 Suzuki GSX1000S Katana for Sale
I'm selling a beautiful Katana out of my personal collection! It is one of the first 1000 of production! The bike runs awesome, in good weather it will start and idle 90% of the time without the choke! It was totally gone through buy RR Restorations! New, brakes, battery and tires. The carbs, front and rear calipers and anti dive have all been professionally rebuilt! With only 11K miles I hate to see it go, but its time for someone else to enjoy it as I did! The bike come with a money back guarantee! However, your deposit is none refundable and buyer is responsible for return shipping! This is a beautiful bike that will turn head anywhere you ride it! If you have any questions please feel free to ask! Please free to make and reasonable offer! I don't have to sell it, just what to make room for another! The bike runs, rides and everything works the way it should!

The buyer is completely responsible for shipping and the arrangements if needed! I will help the shipper in any way possible!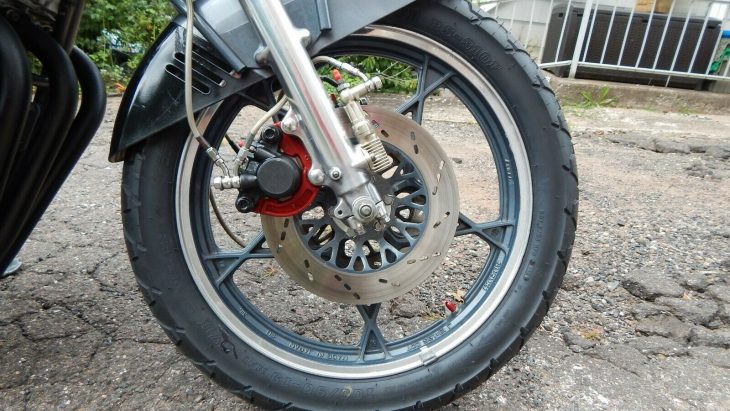 Katanas have proven popular as the basis for resto-mod projects, owing to their relatively low values, readily-available parts to maintain and tune the strong, reliable engine, and the wild design that even today looks like some dimension-hopping refugee from an alternate, much cooler future 2019 than the one we actually got. This one should probably be left alone though, with maybe just some updates to the fork and shock to keep the bike's wayward high-speed handling in check. It's not completely original, with the Kerker exhaust, but looks way too clean in general to chop up, even in the name of "improvements" and, at $7,000 is still a relative bargain.
-tad