Pickled Duc: 1988 Ducati 750 F1
Update 11.29.2011: Back on eBay, links updated. -dc
Update 12.30.2011: Back on eBay, still $24500. We originally posted in September 2011. Links updated, -dc
Pickling is about the only thing that hasn't been done to preserve this Ducati. She is prepped for the solitude of a museum or perhaps your Ducati collection. This particular F1 made an appearance back in July on RSBFS while listed on Craigslist. The asking price of $24,500 has remained but the seller is open to offers. I can sum up pretty much everything else for you quickly: it is mint.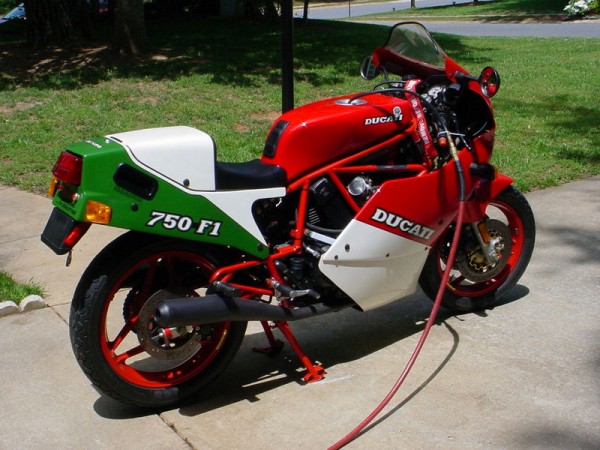 I don't know if it could have looked any better back in 88. From what I can gather, this is an "S" model. It was a slightly updated version of the 1986 F1. Dual mufflers, passenger seat and a front fender from a Montjuich were the key differences. Only 84 were produced. I do not know if that number is for U.S. market bikes or total production.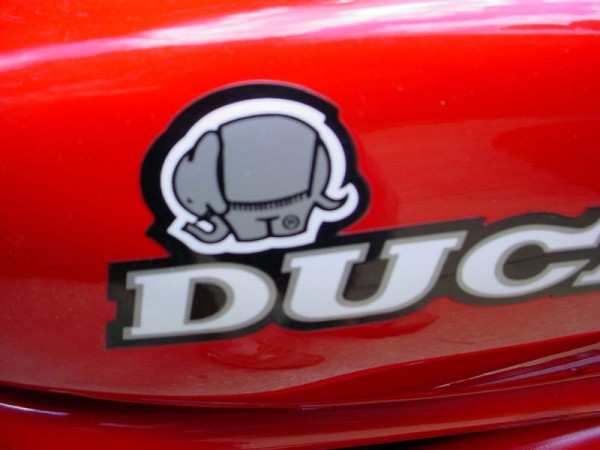 Yes, your dad is telling the truth. Cagiva did own Ducati at one point. They basically brought it back from the dead. I know it is just a decal but that is a cool element to the bike.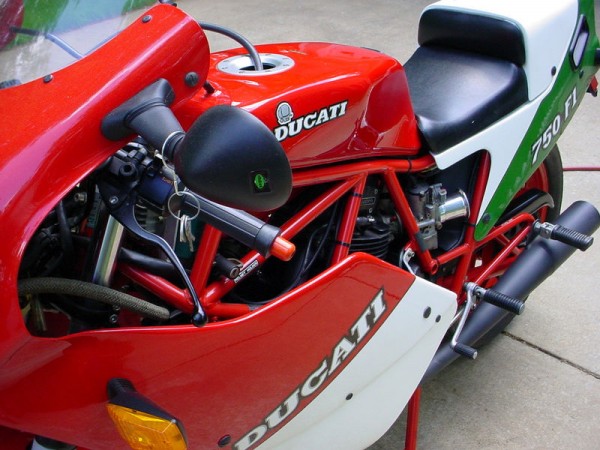 The story on her:
DR. T FINEST HOUR!!! THIS PANTAH POWDERED BEAST SWEPT THE TT CIRCUIT IN THE MID 80'S. PRETTY MUCH BONE STOCK EXCEPT FOR "BUB" EXHAUST (ORIGINAL OWNER INVOLVED IN THE BUB 300MPH SALT FLATS MACHINE). SOUNDS LIKE A CORVETTE 427 BIG BLOCK WHEN RUNNING,,,ORIGINAL FACTORY TIRES STILL PERFECT, DATED CODED ON SIDEWALL TELLS THE STORY. NEVER DROPPED, RACED OR DAMAGED. 100% ORIGINAL ITALIAN PAINT, PERFECT GLASS. STORED INDOORS ALWAYS. 36mm OPEN AIR DELLORTO'S WITH MALOSSI VELOCITY STACKS. IN MUSEUM MODE NOW, ALL FLUIDS DRAINED, CYLINDERS FOGGED, CARBS FOGGED AND TANK FOGGED. WILL NEED TINKERING, FLUIDS AND BATTERY TO GET RUNNING.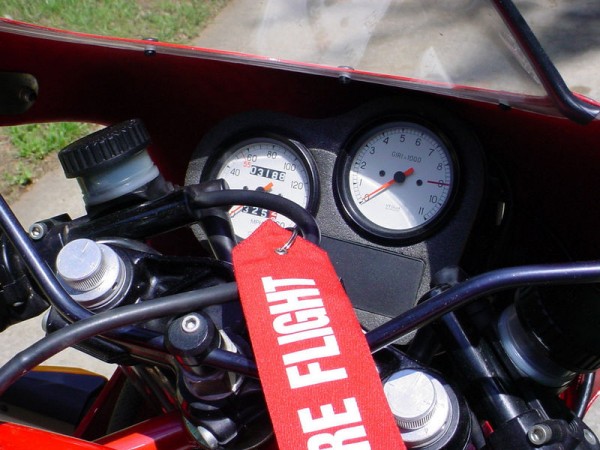 It has traveled a gingerly 3188 miles. I'm going to assume the asking price is a bit rich considering it was not snapped up during its' Craigslist listing. Is it just overpriced or has the soft market hit Ducati prices? Maybe we really are in a recession.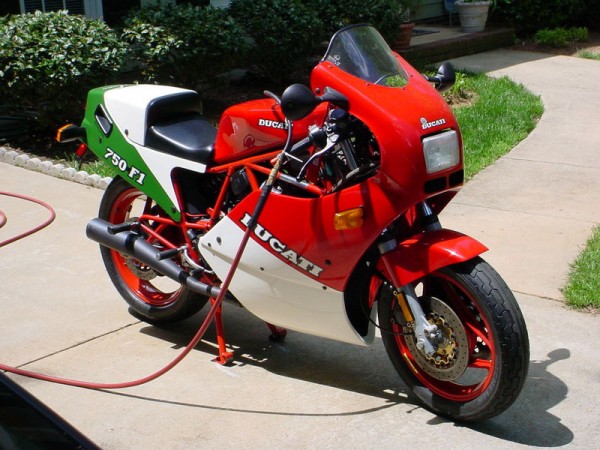 If you are intrigued, >make the man an offer.
Ian