Location: Hendersonville, Tennessee
Mileage: 32,000
Price: Auction, $2,950 BIN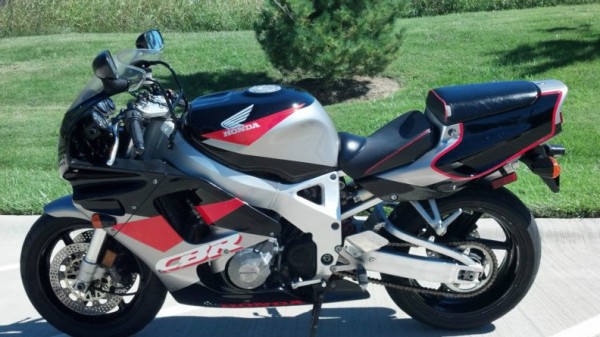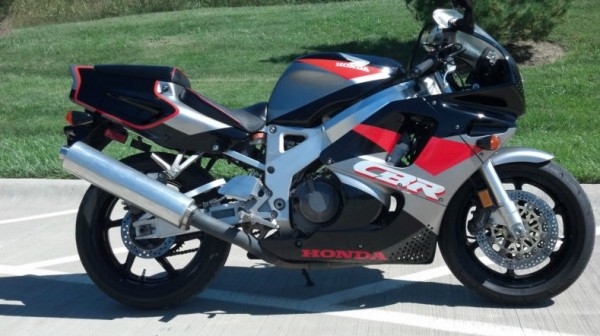 The CBR900RR is a legendary sportbike. Outside of the GSX-R 750, you could argue that it's the most important sportbike of the last 30 years. Much like the GSX-R, the 900RR changed the face of sportbikes instantly. Every other company was caught with their pants down.There is pre-CBR900RR and then everything after. Size and weight of a 600 and power of a liter bike. Nobody was even in the same universe.
Here's the seller's info-
1993 Honda CBR 900 RR. Great color scheme. clean original bike. ridden daily. Never wrecked. Good condition. Has a Corbin seat, includes original documents. See pics. one small crack in right side fairing about 3 inches long. ( has been glued). This bike has normal wear for a 20 yr old bike.  Needs nothing but a rider.

Own a piece of history. This is my favorite bike of all time but I need money for a new house.

payment due in 7 days.

Buyer responsible for pick up or delivery. 
And photos-
This bike is advertised as original and the seller highlights a small fairing crack that has been glued. It's also described as never been down and includes a Corbin seat, which I'm guessing is an upgrade. Because the bike does have miles on it I think you would want to get  as much maintenance history as possible. The bike also comes with original documents, which is a real bonus in my opinion.
Bottom line is this. For $2,950 or maybe less, you can own a true game changer in the sportbike world. The CBR900RR influenced  everything that came after it. And I would say still has an impact today. To take this one home, make the jump!
-RN