Values of Honda's overbuilt homologation special VF1000R have been shockingly low up until very recently, but these red-white-and-blue beasts are starting to see a significant increase in price. They're not lightweight or nimble at nearly 600lbs with a tank of fuel, but Honda's build quality and engineering prowess are on display throughout the bike: the 998cc V4 used gear-driven cams in place of chains, Torque-Reactive Anti-Dive Control forks for better performance under braking, modular Comstar wheels and radial tires when radial tires were still rare and exotic, quick-release axles, adjustable bars, and even a vented rear brake… No, I don't mean cross-drilled, the rear brake was vented.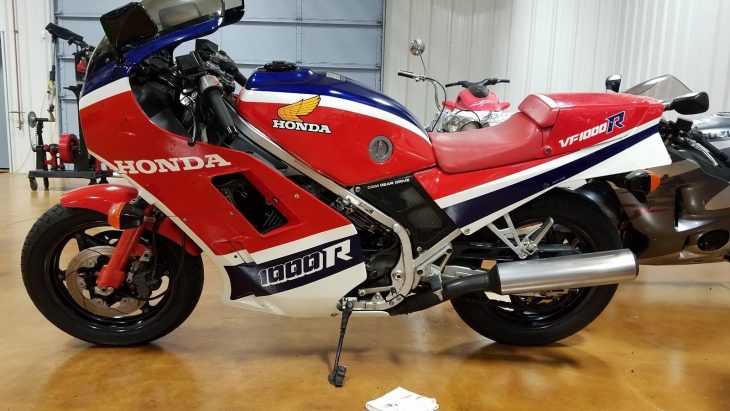 The style of the bodywork reflected the VF1000R's endurance-racing roots and features some interesting little quirks: you can see where Aprilia got some design ideas from those funky mesh side-panels. Two different headlight configurations were available, depending on year: the dual-headlight setup is generally considered more desirable, although they're both tucked behind a single rectangular lens so they don't look like you'd expect if you're picturing something like an RC30. This example uses the single headlight that has a couple of additional vents around the sides and top to take up the space left by the bigger unit. Why two styles? Honda was worried the dual setup wouldn't pass US regulations and created an alternative treatment, just in case.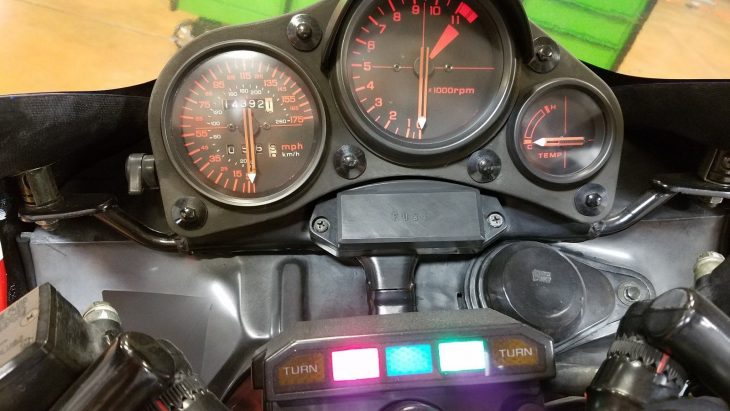 All-in-all it was typical Honda overkill, which is fine unless it leads to a significant increase in weight which blunts performance significantly: the VF1000R certainly isn't a slow bike, but it's not all that fast either. Handling was a bit ponderous, but good set up can help quite a bit and the positive news for road-riders is that the available performance is pretty effortless, the fairings provide good wind protection, and the bike can cruise at its near 150mph top speed with ease.
From the original eBay listing: 1985 Honda VF1000R for Sale
This was the superbike of the day in 1985. I looked long and hard to find one in really nice original condition as it is getting hard to find good ones. This one was always stored inside and I have in in a climate controlled facility. I don't think it has ever been laid over as it is basically scratch free EXCEPT for on both sides of the front fender there are scratches that I guess were caused by someone's poor quality tie downs. You can see the scratches in the pic's. It has new tires. It has he original pipes which is unbelievable in itself.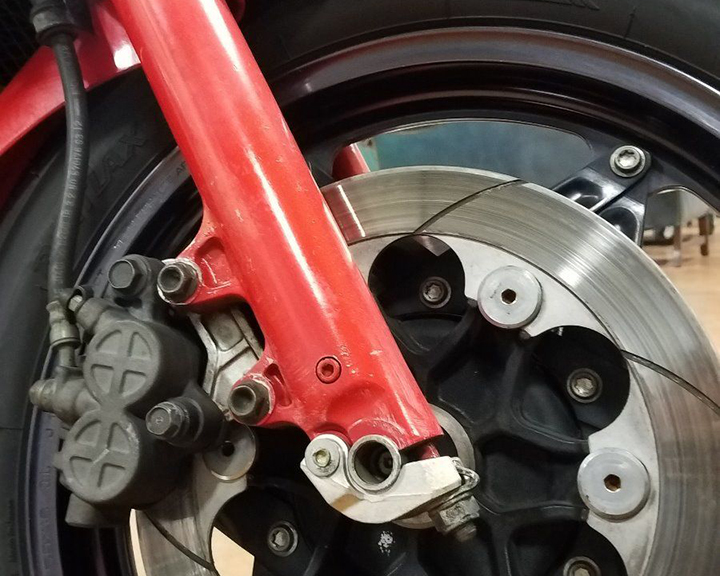 The seller is right that these are rare bikes, although nice ones do show up pretty regularly on eBay. They're the kind of bikes people bought and cherished from new, so thrashed examples seem more like the exception rather than the rule. Which is good, because finding replacement parts is pretty difficult and the aftermarket is basically nonexistent. So why didn't these capture the public's imagination in the way the later RC30 and RC45 did? Probably a combination of the aforementioned visual and physical bulk. But maybe it also had something to do with the V4's negative perception at the time that resulted from a few of the early VF750's chain-driven cam lobes de-lobing, sometimes referred to as the "Chocolate Camshaft" syndrome. That issue actually affected only a small group of the early V4 bikes with chain-driven cams, but Honda's reputation took a big hit and required the incredible high-quality of the VFR750 that followed to erase that black mark.
-tad