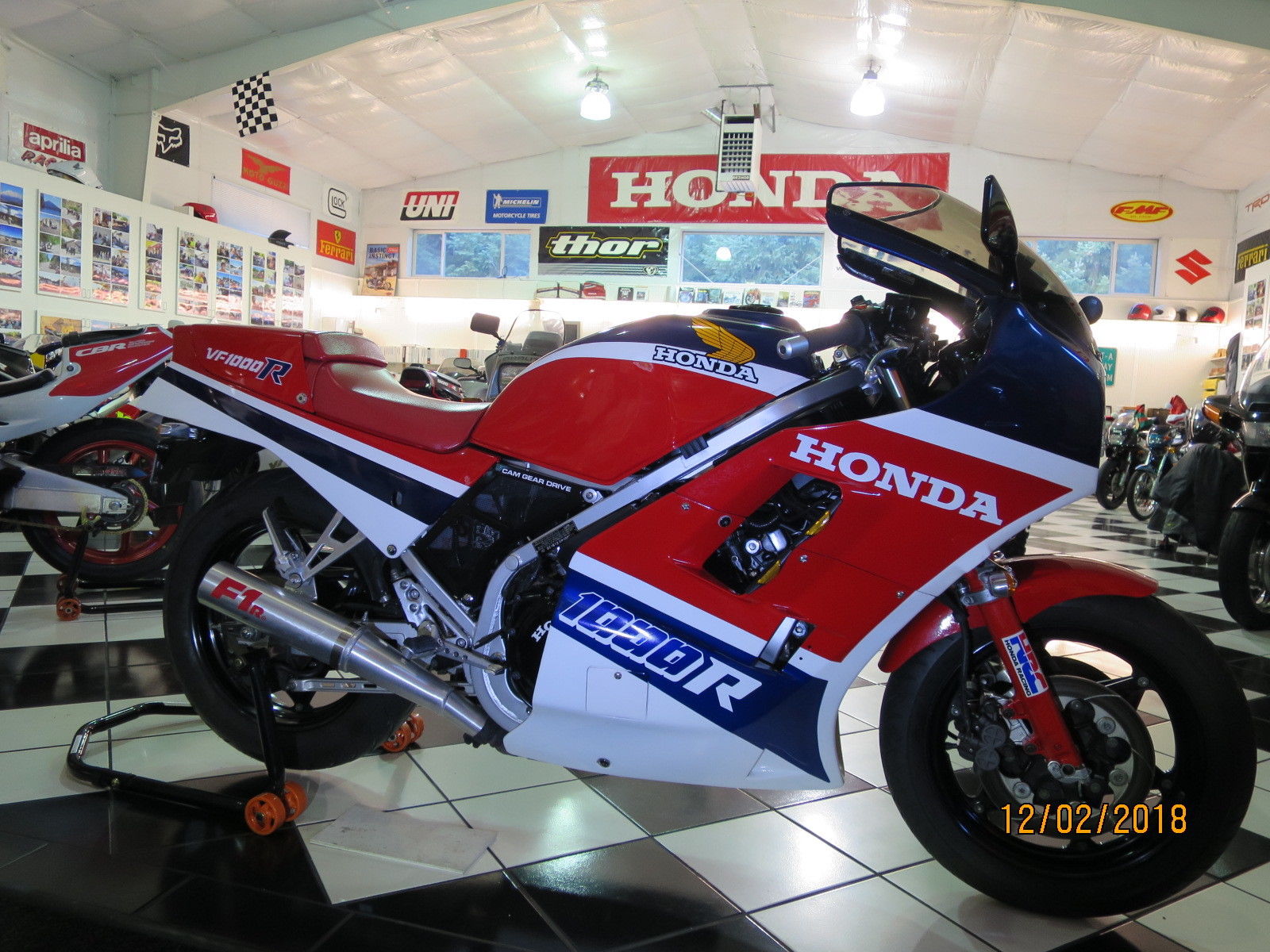 Organizations have been using star power to move product since the beginning of time. The religious world has deities, the stick and ball sports have performance heroes, arts and entertainment circles have famous people, and even the social media world has some form of acclaimed personas (not that I would know who they are). Big names connect consumers with the idea of being like somebody famous. 90% of the population cannot dunk a basketball, but that doesn't slow down shoe sales. And so it is with no surprise that motorcycle manufacturers attached star power to help move models and drive consumers into the showroom. It was rampant in the 1980s, and continues through to this day. Sometimes the connection was blatant; witness Kenny Robert's signature on the fairing of the RZ350, or Nicky Hayden's script on bespoke RC51 models. And sometimes the connection is implied, such as with the 1979 Suzuki GS1000 – often mistakenly referred to as the Wes Cooley edition. So as we gaze upon this magnificent 1986 Honda VF1000R, the colors evoke HRC's racing livery and we assume this to be an homage to the great Freddie Spencer. Star power that is implied – but not overtly stated – is still star power. And it still moves product.
Developed with the technology to win races, the VF1000R was a massive technological wonder when it was released in Europe; especially when compared to the rather bland "F" model sold in the US. Four cylinders arranged in a 90 degree vee formation, double overhead cams spun by gears (oh the glorious sound!) working four valves per cylinder. The frame was of the perimeter variety to cradle the motor, but tech extended to both ends of this machine: Honda's Pro-Link rising-rate rear suspension (a massive upgrade over twin shock setups) and up front the Torque Reactive Anti-Dive Control (TRAC) anti-dive front fork with nifty quick change axle (a nod to the endurance heritage). With a 16″ front wheel – just like the GP racers – and bodywork and dual headlamp evoking Honda's endurance racers from Europe, the VF1000R was everything the American buying public could want in a repli-racer. And much, much more. Especially in terms of weight. The "R" model looked the look, but tipped in at a very porky mid-500 pound range wet. It also came with a significant increase in price over the "F" model. But you can't really argue with the look. Let's pick this one up here from the seller: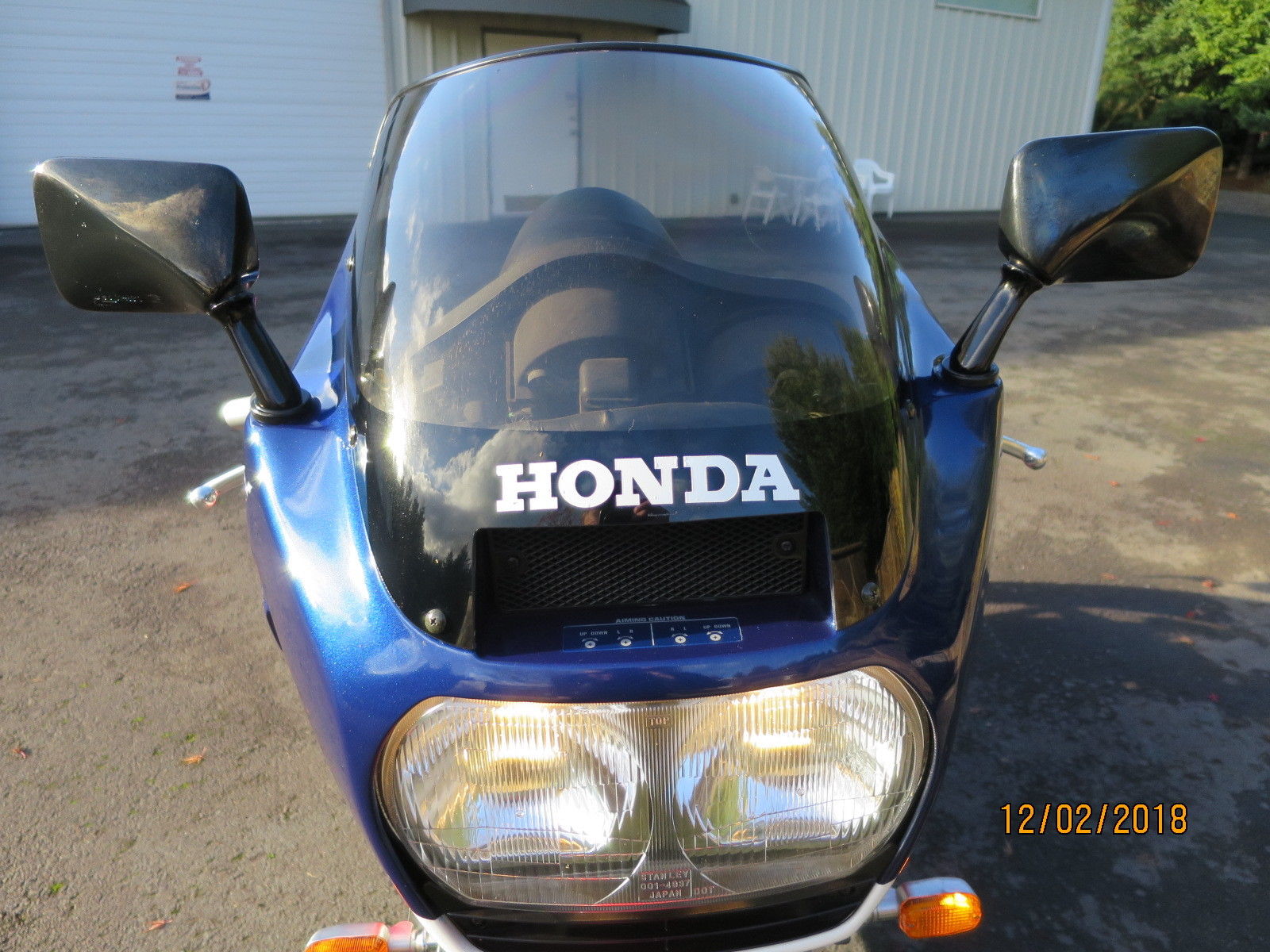 From the seller:
1986 Honda VF-1000-R – Only 33K Miles – Also Called Honda's Autobahn Baby

– Mechanically this bike is a 9.5 Out Of 10 And Cosmetically It's a 9.25 out of 10
– Excellent condition for a 33 year old ICON in the Motor Cycle World.
– It'd be cool for it go to a collector who understands what it is and appreciates it's wonderful condition.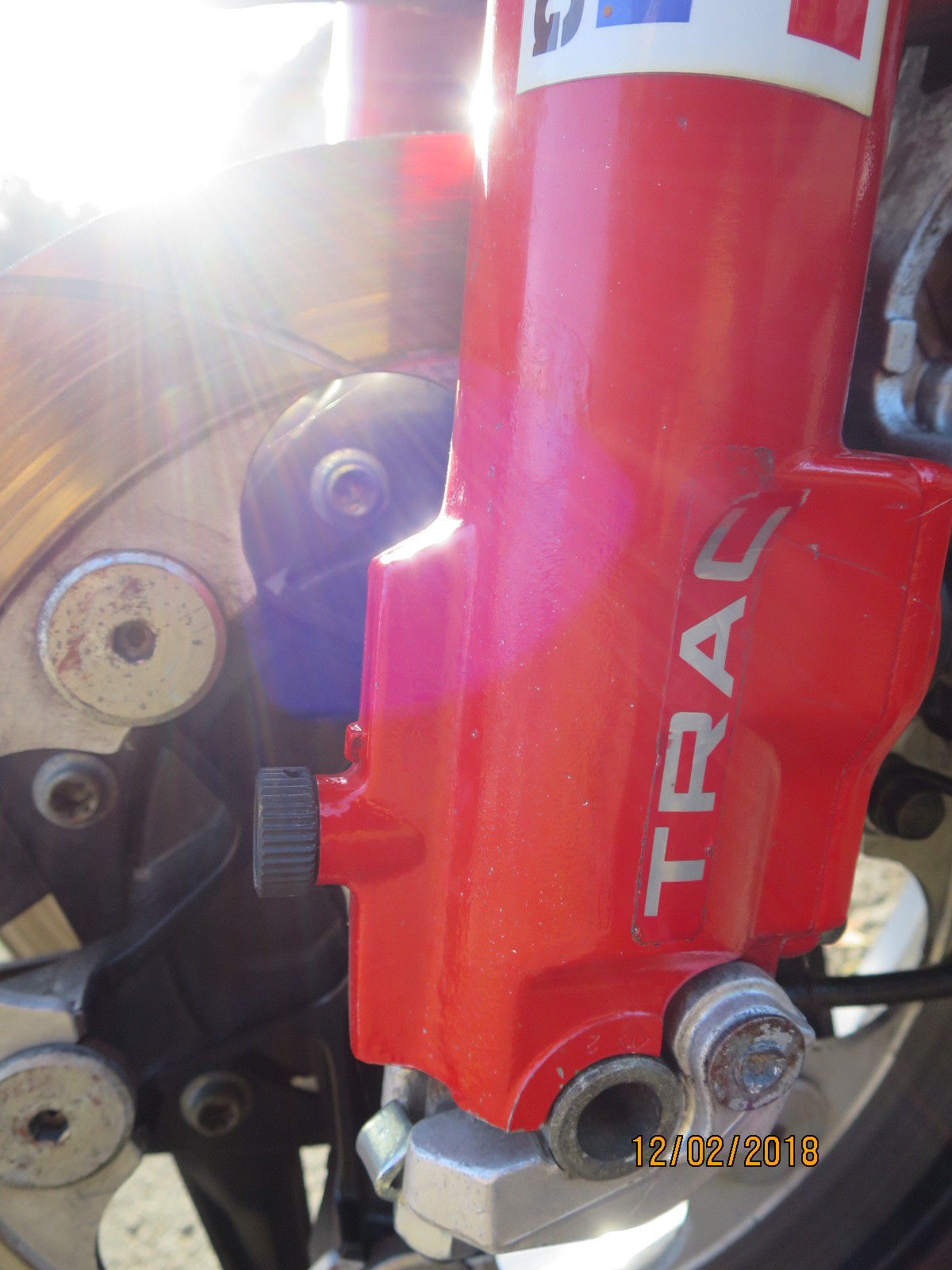 More from the seller:
Before going on display in the Museum the following was done – Not in any order . .

– Installed new fuel petcock
– Rebuilt Carbs with all Honda OEM Parts
– Carbs all Digitally Sync to perfection
– Installed new brake pads front & rear
– Installed New OEM Air Filter
– New Spark plugs
– Valves adjusted
– Installed New rubber cushions in the rear drive hub
– Rebuilt Front forks – new seal – dust caps and used 15w fork oil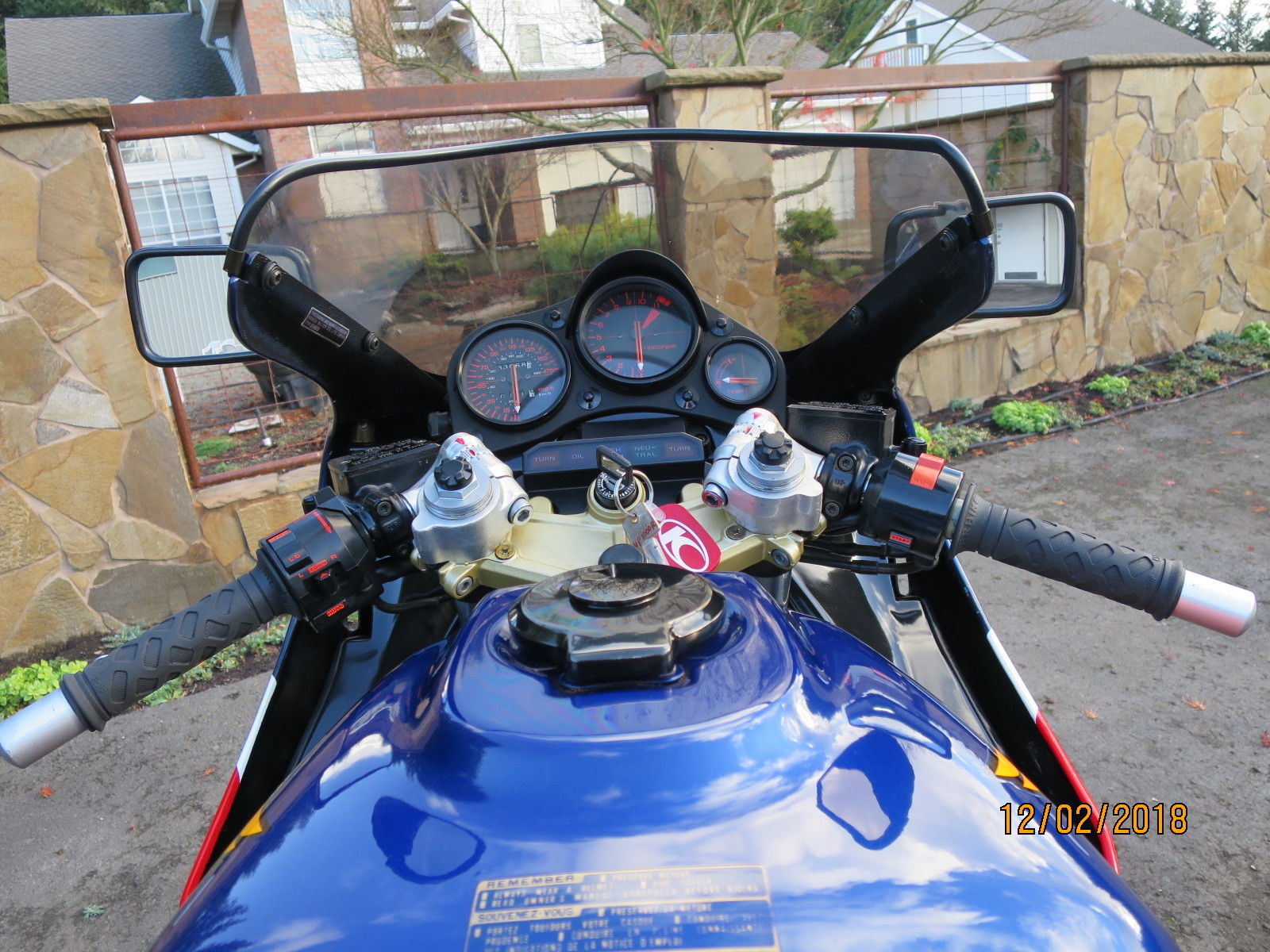 More from the seller:
Recently After Being Pulled From Museum Display This Last Month – The Following Was Done

– Flushed entire fuel system/carbs with fresh Non- Ethanol fuel and filled gas tank with the same
– New Battery & Battery Tender Hookup – which can also be used to run Electric gear
– New front and rear brake fluids flushed and replaced with Honda Pro DOT 4
– New Hydraulic clutch fluids flushed and replaced with Honda Pro DOT 4
– Replaced engine oil & filter
– Tires have 150+/- miles on them in 4 rides.

Everything checked fine on these rides and the bike is a blast to ride especially listening to the whine of the gear driven cams at the engine's 11,000 RPM redline.

PLEASE NOTE – It has been recently un-mothballed in a loving fashion by my master mechanic. The fuel system flushed with non-ethanol premium fuel. Installed a new battery along with a new battery tender hook-up. It started up in less then 10 seconds and runs great! There are no fuel leaks. It idles perfectly with the choke off. It Revs & Restarts fine. It is ready to go and needs nothing to go riding. And/or it's ready to go straight into another Museum.
The seller has also included a video of the bike in question, including a walkaround and some facts and figures:
The seller claims this to be a museum example, and indeed the pictures do show the bike parked in like company. But what does it mean to be a museum display? Cosmetically, I would imagine it needs to be in good shape. Mechanically everything should work, although for a static display that is not really necessary. In this case, the video includes a startup and showing full functionality. This seller has gone the extra mile to show off the bike, and seems to know quite a bit about this model.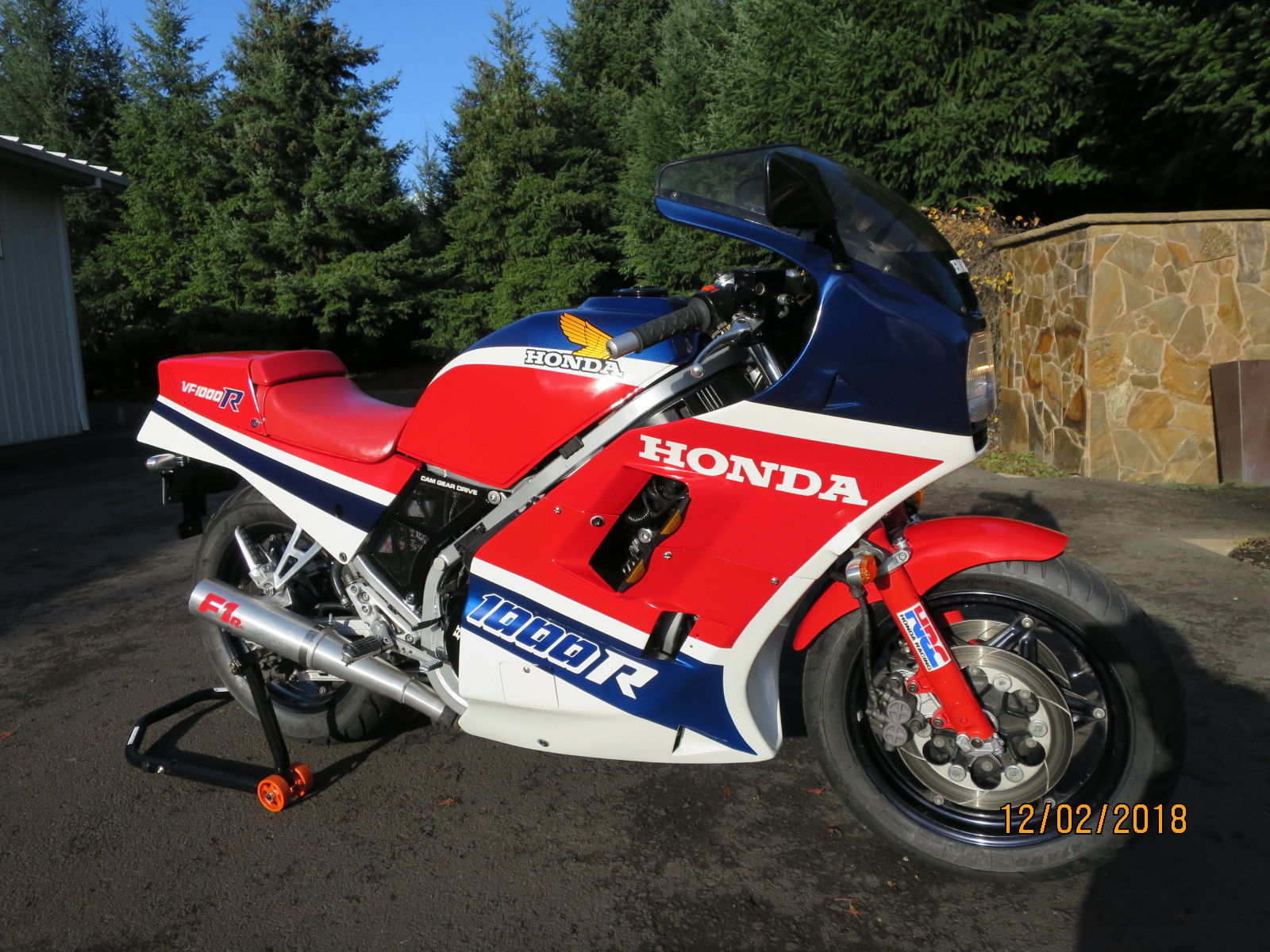 At the end of the day this looks to be a solid example of a well loved model from the 1980s. So what's not to like? If I had to pick nits, I would point to the 33,000 miles as one – although the bike does not look like it traveled that far, nor is there a longevity concern. I would, however, expect the miles to be reflected in the price. For true collectors the non-stock F1 cans might be an issue, though I concede I do not have any experience sourcing original parts for this particular model (i.e. might not be an issue). There is minor rash on the top of the triple trees, and the tank protector is also not stock. All small stuff. The real tire kickers here should not necessarily be the collectors, but those who are looking for something from an earlier time that they can ride. R model VF1000s are not exactly blue chip investment material; not too rare, not too valuable, and unlikely to appreciate in the manner of a RC30. But it is a wonderful machine to ride, enjoy, and fawn over until the next caretaker picks up the mantle and unlikely to plummet in the coming years. This NO RESERVE auction is going on right now, and this bike remains a bargain at the time of writing. Check it out here. This is not the fastest, not the best handling, and certainly not the most rare bike on our pages – but it will not fail to put a smile on your face. Can you beat that? If you missed the budget RZ, don't miss out on this one. Good Luck!!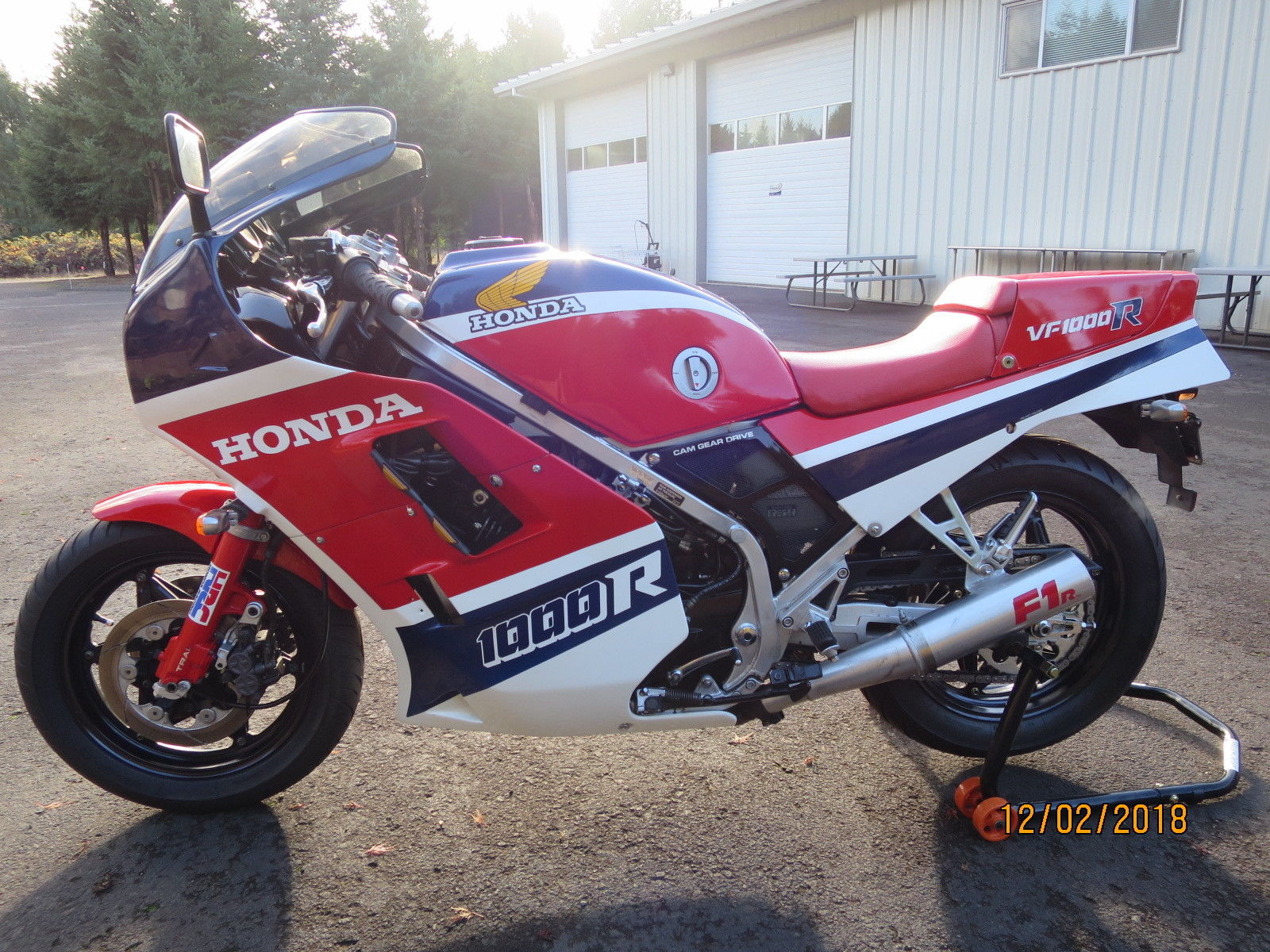 MI