On American Soil: 2006 Moto Guzzi MGS 01 Corsa
Update 4.4.2012: Back on eBay after originally being listed in January. Now $42000 buy-it-now. Links updated. -dc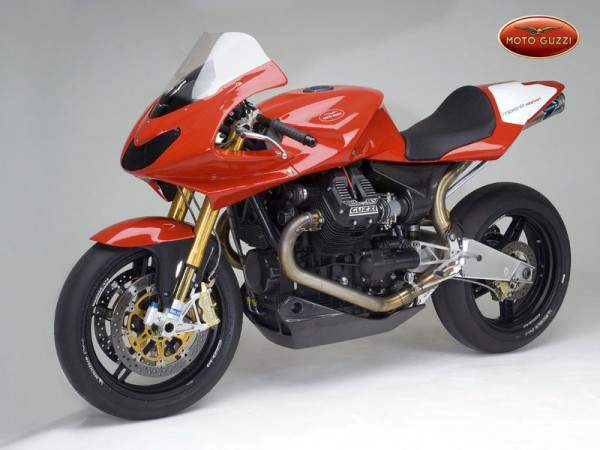 I remember coming across this photo back in 2006 and thinking to myself, "Wow! Moto Guzzi has turned the corner." I thought this bike would be the beginning of a series of more modern Guzzi's. I guess I was wrong and I don't believe the rumored street going version of this bike was ever produced. That takes nothing away from the MGS 01 Corsa though.
It's back! This is actually this bikes third appearance on RSBFS. Back in February I posted this bike while it was for sale in New Zealand and Jay had even written it up before me. Well, it has made the trip here to the States and is back for sale. Does it have some sort of curse?
There is no arguing this is a rare bike but the BIN price is eye popping: $62,500! The seller states that 50 were produced back in 2006. I can't confirm that number but it looks like it has been produced on a yearly basis ever since. The bike still appears on Moto Guzzi's Italian website. The MSRP is roughly $37,000. Even with hiring someone to translate for you and shipping fee's I'd think you'd come in under that BIN price. Having said that, maybe this bike is of higher spec than the bike off the showroom floor. Then of course there is the frustration factor of trying to import a bike on your own.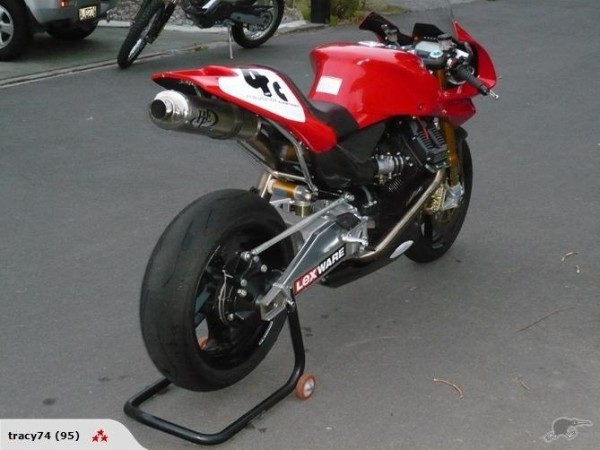 It looks damn good from any angle.
There are plenty of video clips of the Corsa out there but I thought this one was cool because you get to see it without the bodywork. Very compact.


If you aren't feeling brave enough to import one yourself, make the seller an offer as he as added that option.
Ian