Warning!
This post is in our archives. Links in this post have been updated to point to similar bikes available to bid on eBay.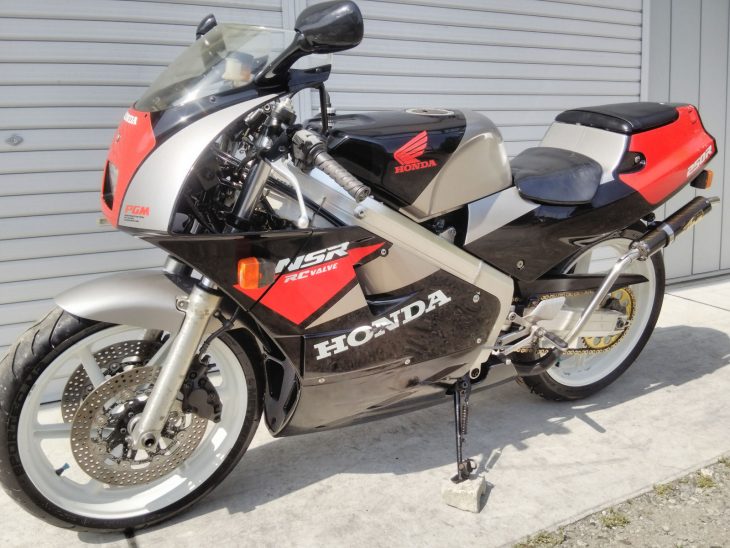 Styled to resemble the RS250RF race bikes, the Honda NSR250 used a gorgeous aluminum twin-spar frame, triple disc brakes, and a whole host of lightweight, mass-centralizing tricks you'd normally expect to find on bikes with a much larger displacement. The NSR250 was motivated by a liquid-cooled two-stroke v-twin with two carburetors and Honda's ATAC "automatic torque amplification chamber" system that boosted midrange torque for road-riders. Bore and stroke of the 249cc machine was a slightly undersquare 54mm x 54.5mm and the bike was restricted to 45hp from the factory. Of course simple tuning could easily unleash another 10hp or so and turn the claimed 288 pound [dry] machine into a real rocket that required extensive use of the cassette-type six-speed gearbox.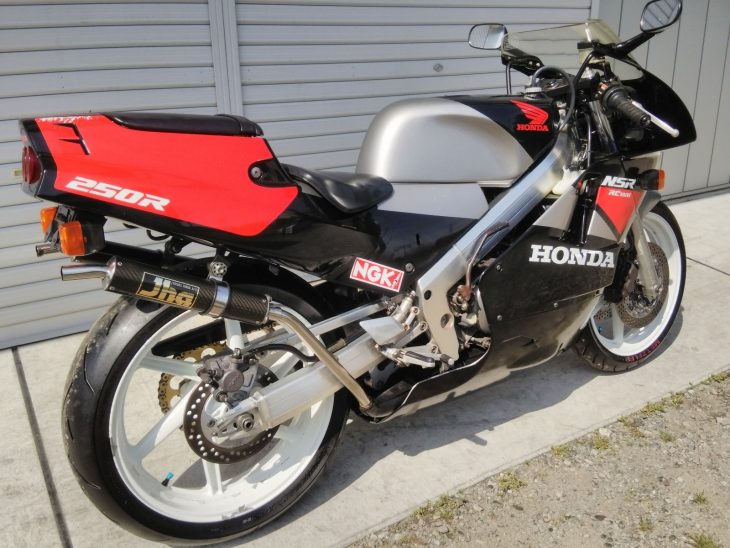 This bike doesn't feature the highly-coveted Rothmans design, but the silver, red, and grey colors suit the bike and still manage to look period-appropriate. Some race-replica paint schemes are positively lurid and that makes sense on the racetrack, where sponsors are paying for maximum visibility but, on the street, the more shocking graphics are a bit… Youth. Like a big ADIDAS logo on a fluorescent polo shirt or something. If you're into the race-rep look, go find some aftermarket fairings and fit those for a budget and keep the originals for when you sell.
Full disclosure: I would totally rock a Marlboro-liveried TZR250.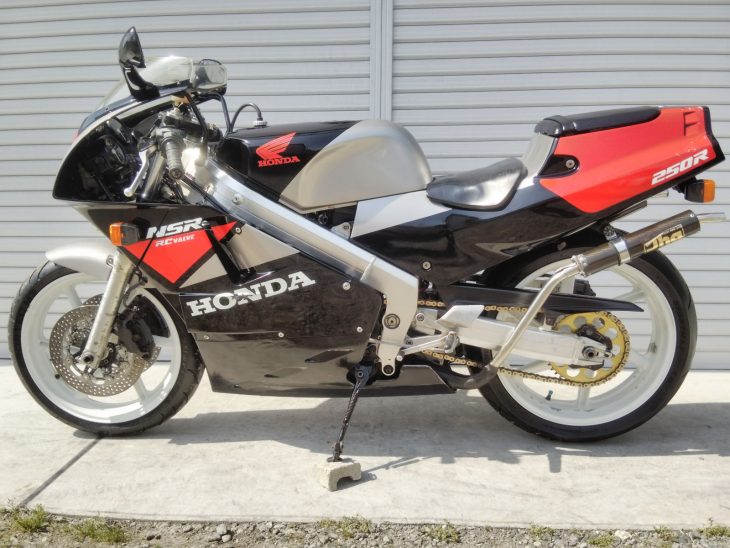 As is generally mentioned in the comments of these posts: some parts required to maintain NSR250s are becoming more difficult to find or are even NLA from Honda directly. I'd imagine that, given the popularity of these sports two-strokes and the number manufactured, someone will pick up that ball and run with it, but until then you should be prepared to hunt around the internet for leftover OEM parts, folks liquidating their collections, and clearing out their garages. Or just stick it in your living room and make "ziiing-g-g-g… ZIIIIINNNGGGGGggg…" noises.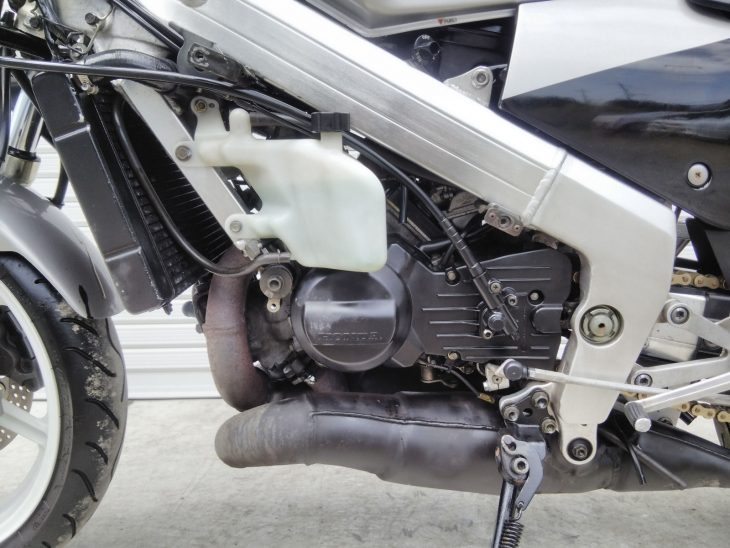 From the original eBay listing: 1989 Honda NSR250R MC18 for Sale
The bike is just imported from Japan. Not registered yet in the U.S. Sold as is with NO warranty NO refunds NO return. Used motorcycle with scratches and wear as 26 year old used bike. Speedometer looks HONDA genuine parts and shows 35,000km = about 21,900 miles, but actual mileage is unknown. Very good running condition sharp response of 2-stroke engine is still well. Can shift all gears very smooth. Brakes are work fine. Electricals are all work but front brake switch is not working.

Has an original key. HONDA genuine fairings, not Chinese plastics. Have hairline cracks and chips on fairings, so look carefully all pictures and video. Will needs new tires and fork seals. Muffler silencer is loose so needs re-rivet.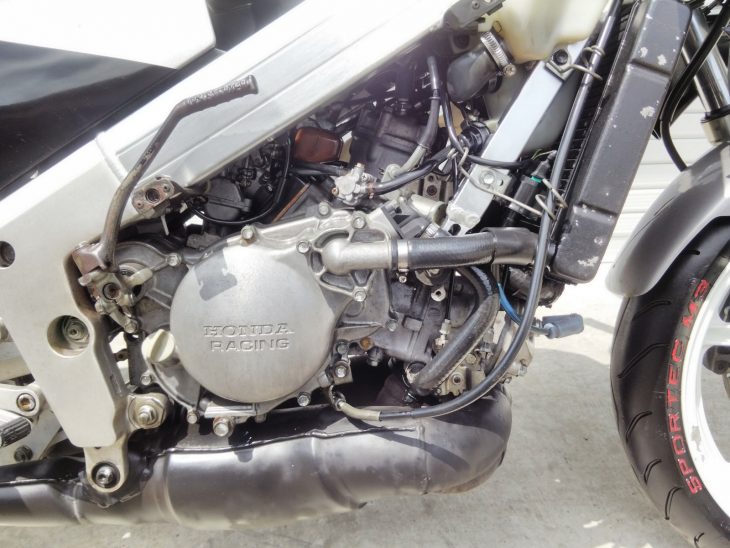 Obviously, as we've stated before, you need to do a little homework before buying one of these recent grey-market imports. But if where you live allows this kind of thing, or if you're looking for a cool track day machine, you might want to keep an eye on this one. The bike isn't pristine but appears to have been well cared-for: garage space is at a premium in Japan and many of these bikes sit outside, unprotected, so surface corrosion and general wear is a real problem on some of these recent imports. In this case, there is minimal corrosion visible and very little rust, paint is still shiny, with just a few cracks the seller describes and some chipped paint on the tail. This is a no reserve auction so, depending on how high the bidding goes, this could be surprisingly affordable and make sense for collectors and riders alike.
-tad