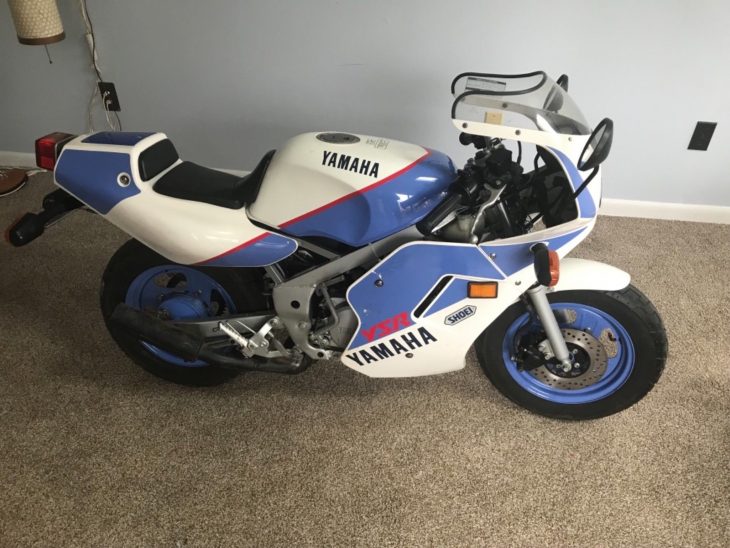 This 1989 Yamaha YSR-50 isn't anywhere close to perfect, but it is a nice, functional example of what was a very popular — if slightly weird — part of Yamaha's past. They might be tiny, but modifications abound for the 7 horsepower, 50cc two-stroke single, which will raise the top speed above the original 38 mph. Lots of up-and-coming road racers in the late 1980s and early 1990s turned their first laps on YSRs, and you'll still see them being thrashed in series like M1GP.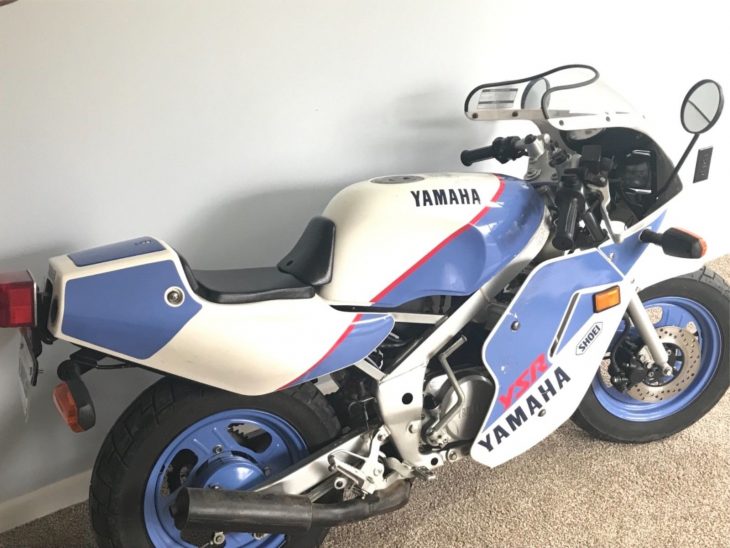 The seller's description is scant on details, but it has its share of niggles, including blinkers that come on but do not blink. Many of the metal parts have age blemishes on them, but appear to be sound. The right side fairing has some rash, so somewhere over the bike's 1,800 miles it has at least been dropped, if not actually crashed. The bike will require some work to be a museum piece, to be sure, but as these little rippers get rarer, their popularity is going up.
From the eBay listing:
Yamaha ysr 50 very nice ,not mint .but very nice rider 1,807 miles new battery runs very well every thing work .but the blinkers don't blink..titled in my name ,all stock Oem bike view pictures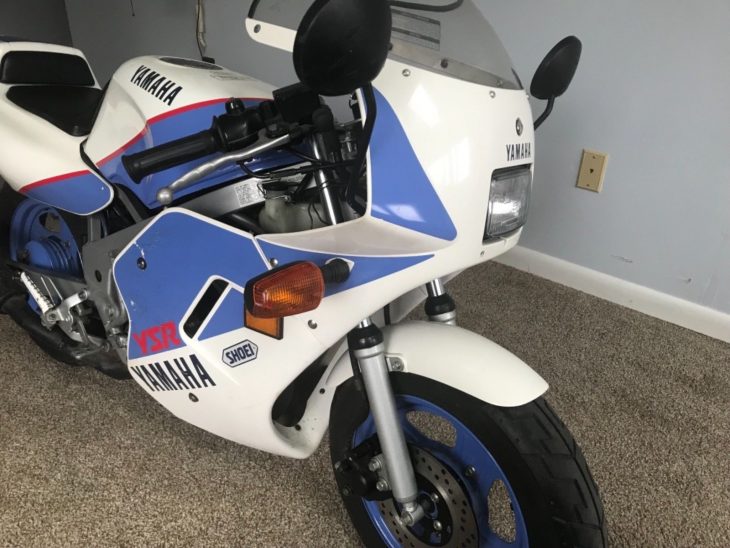 We have seen nicer versions of the YSR sell for double the opening bid on this auction, though there has been little activity on this auction thus far. If you're looking for an entry-level racer, a funky rider or an easy project, this thing could fit the bill.