If you dread Monday's like I do, hold your calls, push the files to the side of your desk and enjoy a little UK dreaming for the start of your work week.
---
Is there any other MV Agusta to own? The ORO still gets the largest "Wow" factor in my book. Wow best describes the asking price as well, approximately $36,000. They are open to offers though and I highly suggest that route.
It is basically new, old stock. It has only traveled 11 kilometers. Sometimes MV's start to look generic to me since they all basically have the same shape. When I see close ups like this though I realize how beautiful they actually are.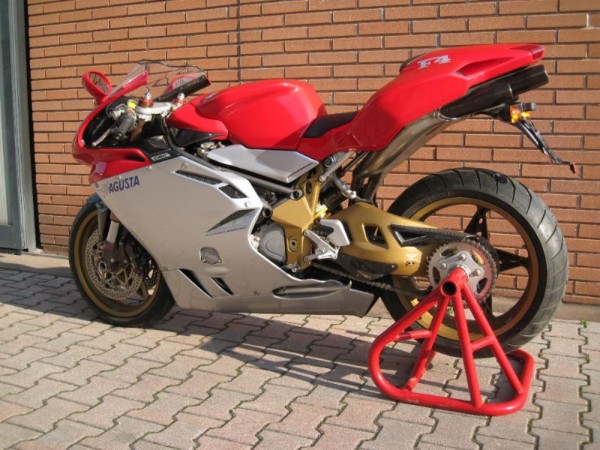 The bike is actually located in Italy but is listed on Ebay UK. Don't worry, they will ship if the check clears. Place a bid or make an offer here.
---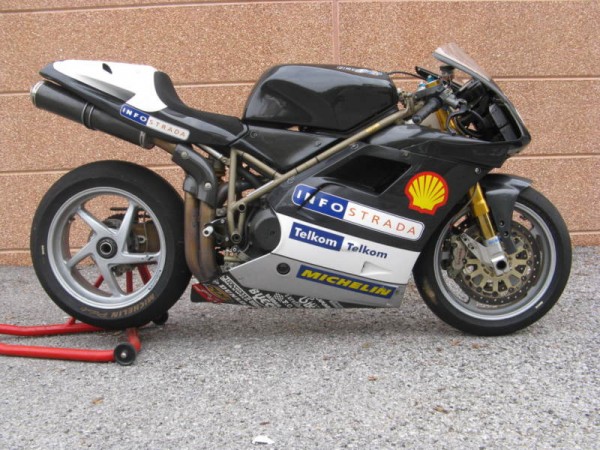 How about an Ducati 996RS ex NCR race bike to fill out the old Ducati collection?
What shes' got:
Super rare genuine RS Factory 1998 bike with certification. Bike has all the "works" upgrade as 16,5″ wheels, big tank, magnesium swingarm, doulble water radiator, rear monoblock caliper, etc. 1998 WSBK and 1999 as spare bike of Bostrom/Team NCR.
Bet you'd like to take that apart and see what lies inside. The price you ask to be able to do so? $54,000 OBO. A quick search brought up a parts bike 996RS advertised at $30,000 and a BSB Champion 1999 996RS for $75,000. I think I can afford the race stand it sits on.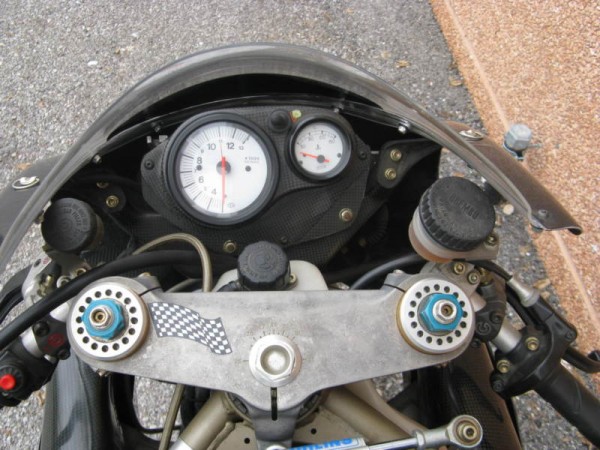 All business. What would you do with it? Ride the hell out of it or worship it in your garage? Here is the auction.
---
And lastly one for the premix crowd. A fully restored RG500 MKII with a TT race history. It apparently was restored by a well known ex Suzuki technician.
Do you really need another photo? I'm ready to plug my ears.
To pretend you are a TT hero of the late 70's will set you back roughly $44,000 + premix. Sorry, no best offer on this one.
I'm not sure if this is the same bike but it is well worth a look if you are interested in the restoration process. Click here to see the classified ad.
Now stop dreaming up ways to empty your bank account and get back to work!
Ian