For Sale: 1986 Bimota DB1R Factory Racer
Update 2 11.22.2012: Originally posted in September, this DB1R is back on eBay but now has been lowered from $80k buy-it-now to $70k and opening bid is $60k with no takers yet. Links updated. -dc
Update: Looks like the seller provided updated information after we went to post. This is Dale Quarterly's bike, and more details are available on the auction site. MI
What we appear to have today folks is an ultra rare Bimota DB1R factory works race bike. I say appears, because this is what we know from the seller:
From the seller:
Information to come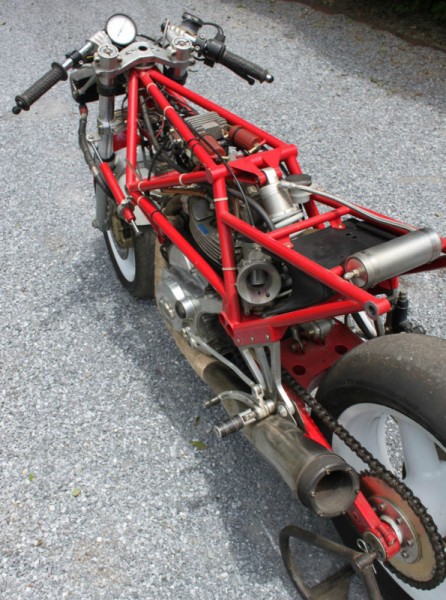 However, we have seen snippets of this bike before, and I point you to this wonderful article on what I believe to be the exact same bike. Even the price is the same, at $80,000 US dollars. Yes, you heard that correct. $80K plus shipping from New York will buy you a works DB1R factory racer. Since there is not much to go on, I'll let the pictures doe the talking.
When the DB1 was released it was seen as impossibly small for a 750cc machine. Looking at the photos without bodywork you can see the heavy chassis triangulation and the concepts of mass centralization at work. According to the article mentioned above, this bike is one of four factory racers campaigned by Davide Tardozzi, Malcolm Tunstall, and Dale Quarterley.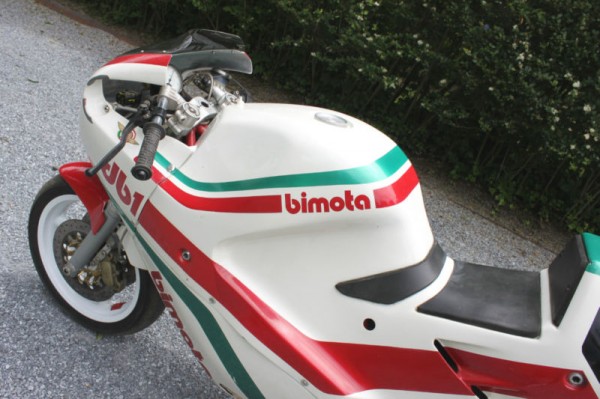 This bike is available and on sale right now to anyone with the interest and finances to afford it. The BIN price is set at $80k – although the seller is open to offers. For your chance to own a significant piece of Rimini history – or if you just want a kick-butt track day bike – click the link and jump over to the auction. If any RSBFS reader has more info on this bike, please do leave a comment!
MI