I know I would be quickly ejected from any Ducati gathering for even considering these bikes were named after a sunny California beach town.  Maybe all those pictures of Bimota Santamonica's bathed in California sun have influenced me.  As the Ducati faithful surely know, these bikes were named in honor of Lucchinelli's  TT-F1 victory at the Autodromo Santamonica in 1986.  They are very similar to the F1 Laguna Seca with just wheels, brakes and passenger seat setting them apart (of course the paint is different).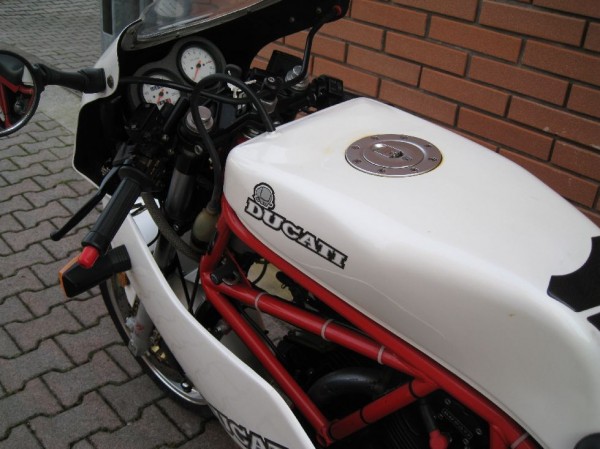 When you think back to 1988, Cagiva had a lot going on.  It is basically stock except for the race exahust.  The seller does have the orignal for the "stock is best" crowd.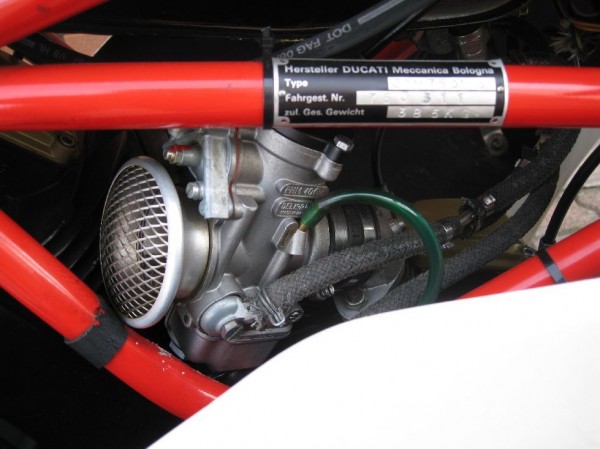 Although time was starting to pass the F1 design by in 1988,  the Santamonica's are highly collectible with under 150 being produced.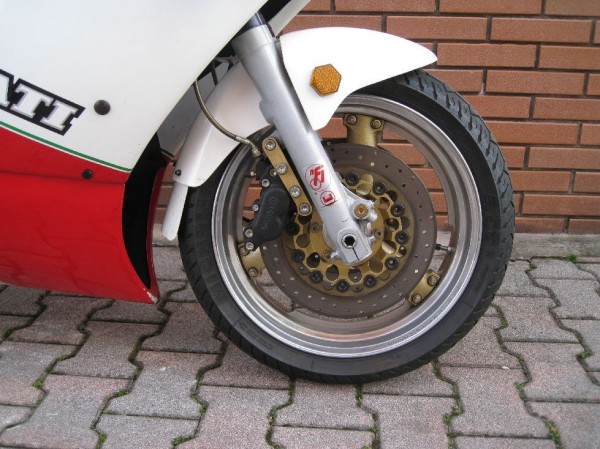 The Santamonica borrows the Muntjuich wheels and has full floating brake calipers.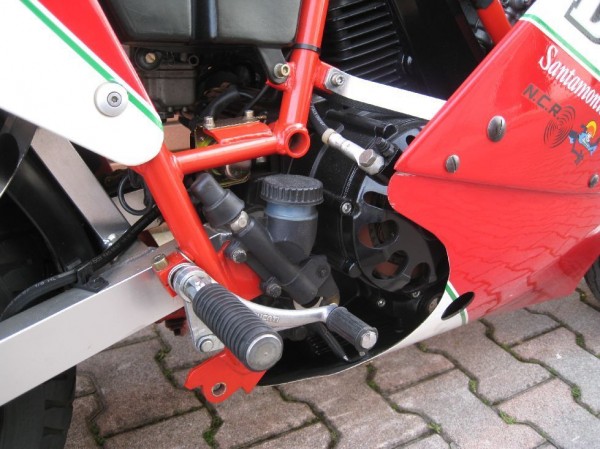 It has had some use (13,000KM's) but looks in great overall condition.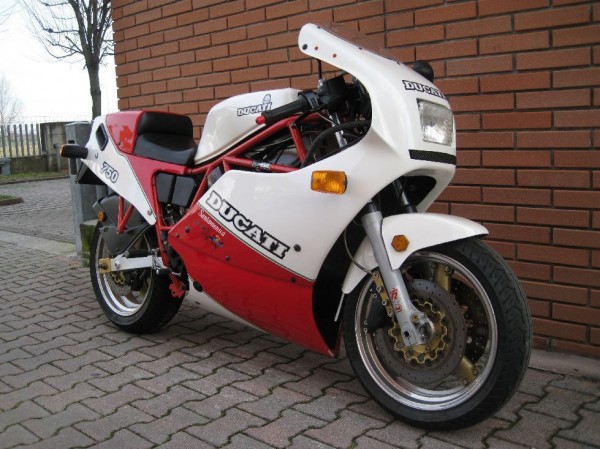 If the cobblestones didn't give it away, this one is located in Italy and listed on Ebay UK.  Bidding is ongoing and the reserve has yet to be met.  This isn't one for the budget minded. 
How often do you see all these together?