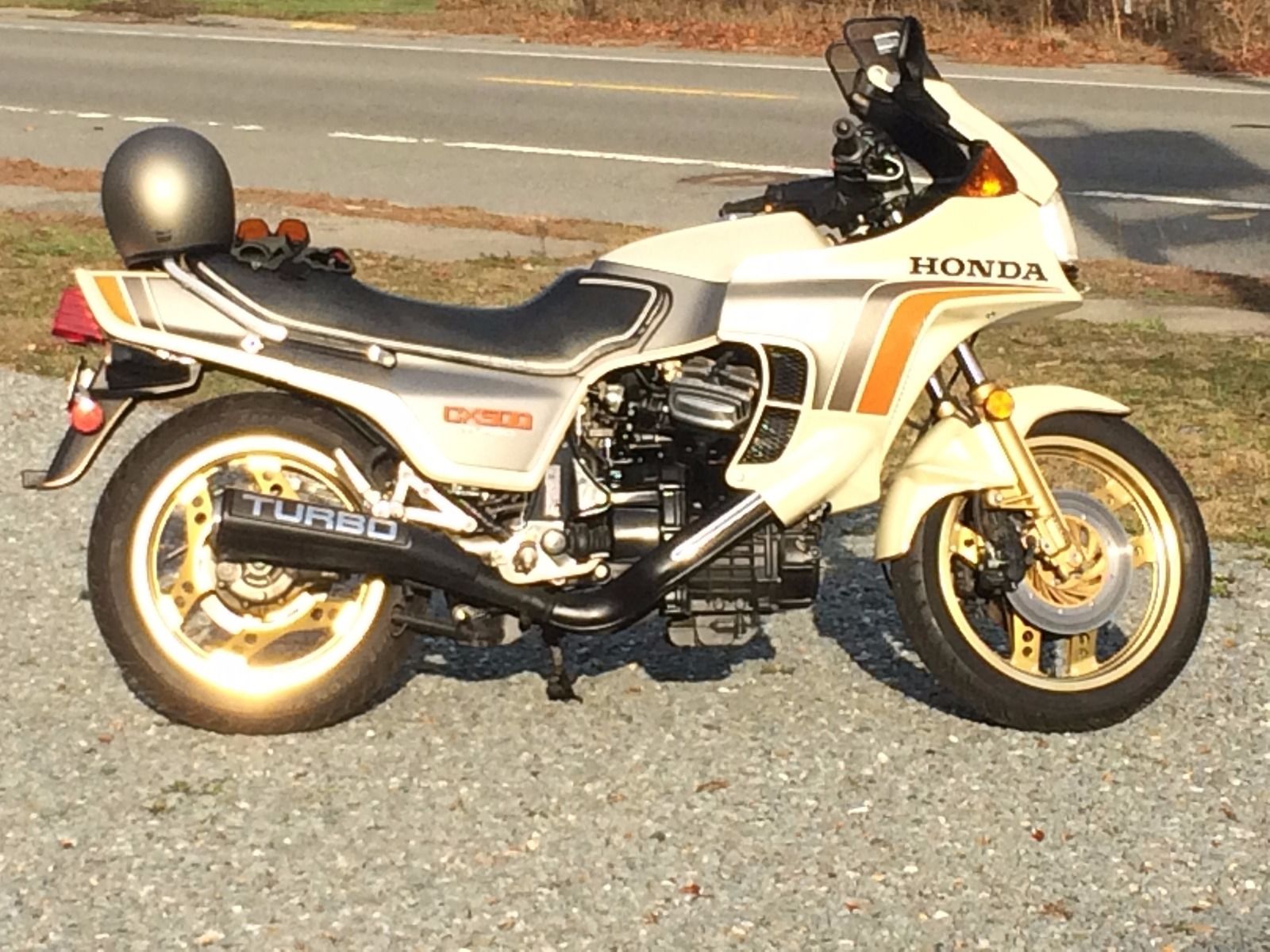 Imagine the scene in Honda dealerships back in 1982: Buck Rogers – your bike is ready. One can only imagine what the buying public thought of a futuristic, turbocharged rocket ship that offered liter-bike power in a 500cc format. Unfortunately, the reaction from the general public was not to immediately rip open their wallets and buy one. Complicated, heavy, expensive and more compromising than riders (and buyers) wanted, the Honda CX Turbo lineup survived only a few, short years before being closed down completely. Produced in very low numbers, these Turbos have half of the "supply/demand" equation on their side. Unfortunately, even fewer buyers seem to want these bikes today, making them an interesting investment conundrum. Relative scarcity does not automatically equate to "desired" – or valuable.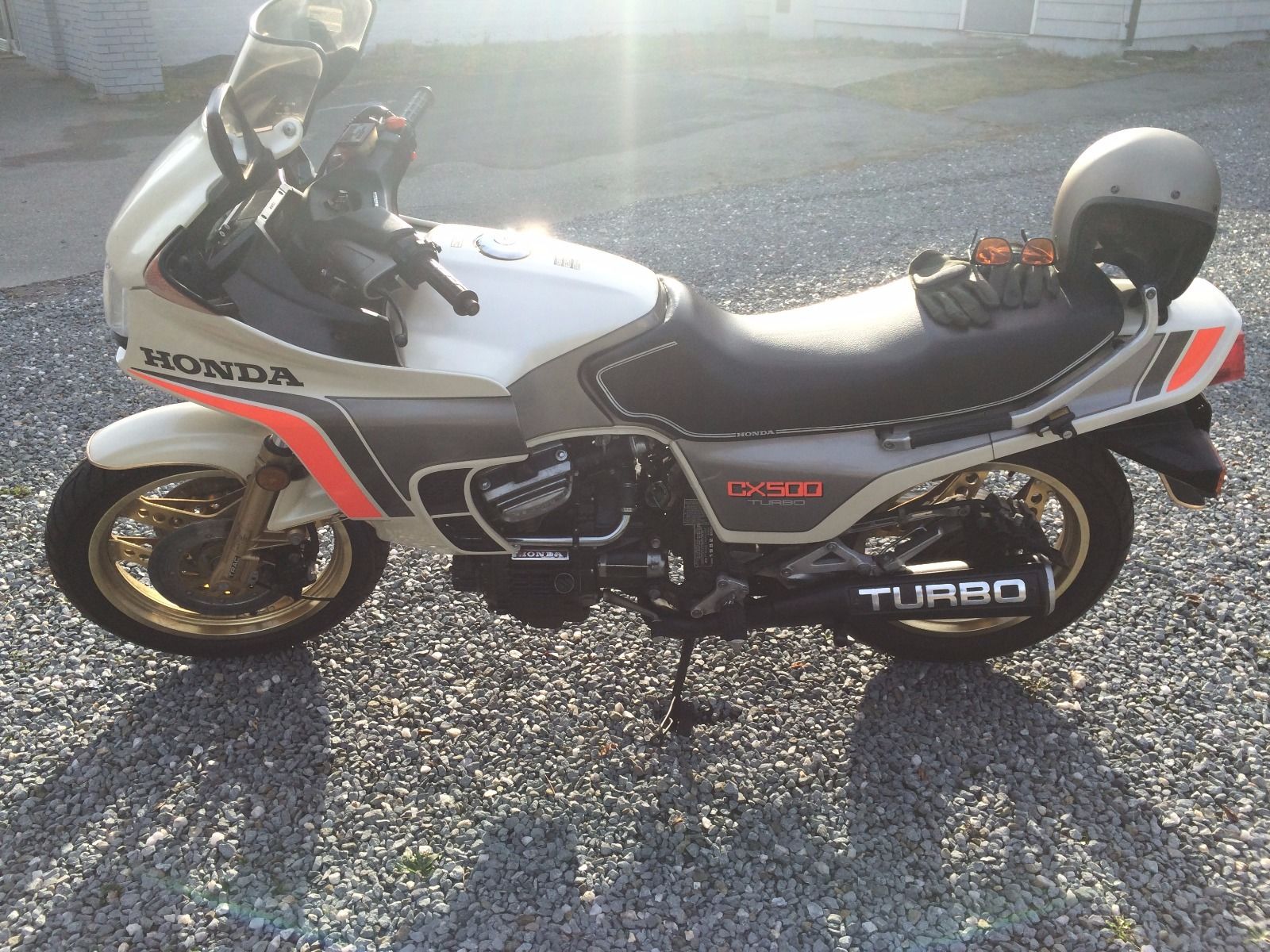 Public opinion be damned. These bikes are some of the finest produced by Honda during this era. These are cutting-edge bikes – including turbocharging, liquid cooling, computerized fuel injection – all during an era where the archaic, air-cooled GPz still hunted in the canyons. This was the promise of the future, delivered on a neon orange & pearlescent canvas, plenty of gold accents, yards of ABS plastic bodywork, and enough "TURBO" badges to make people think you went nuts with a J.C. Whitney catalog. It is different – very different. And that is both the glory as well as the failing of the Honda Turbo lineup. People want the same, only better. Honda delivered a sport touring bike (likely because it was impossible to package all of the tech in a sport bike sized machine) that was neither really sporty, nor really touring. It was an in-between bike that screamed loudly, but never really said anything that people wanted to hear. It was a monumental advancement, and an utter flop. And you will have to pry mine (a 650 model) out of my cold, dead hands.
From the seller:
Beautiful 8000 mile example of this cool turbocharged touring bike. I got his from the original owners estate sitting in the back of the garage. It had been sitting for years. I resurrected it and drove it several hundred miles and love it! but i'm a harley and triumph guy and although I like all bikes it really is not my type of bike. But more about the bike, it runs great and drives great has the original owners manual with the tire gauge and the only thing I did to get it going was replace the fuel pump and rebuild the petcock and it runs beautifully. All the gauges work great. It has a few scratches here and there but nothing too noticeable. Original paint!!
Today, everything said about the CX500 Turbo back in 1982 applies. It is big, heavy, complex and different. It's still expensive, although time has not been supportive of the overall value. Prices on these models appeared to peak around 2010. It's hard to believe that they will not still appreciate due to novelty and rarity, but one will likely need to another round of 1980s nostalgia to return before that happens.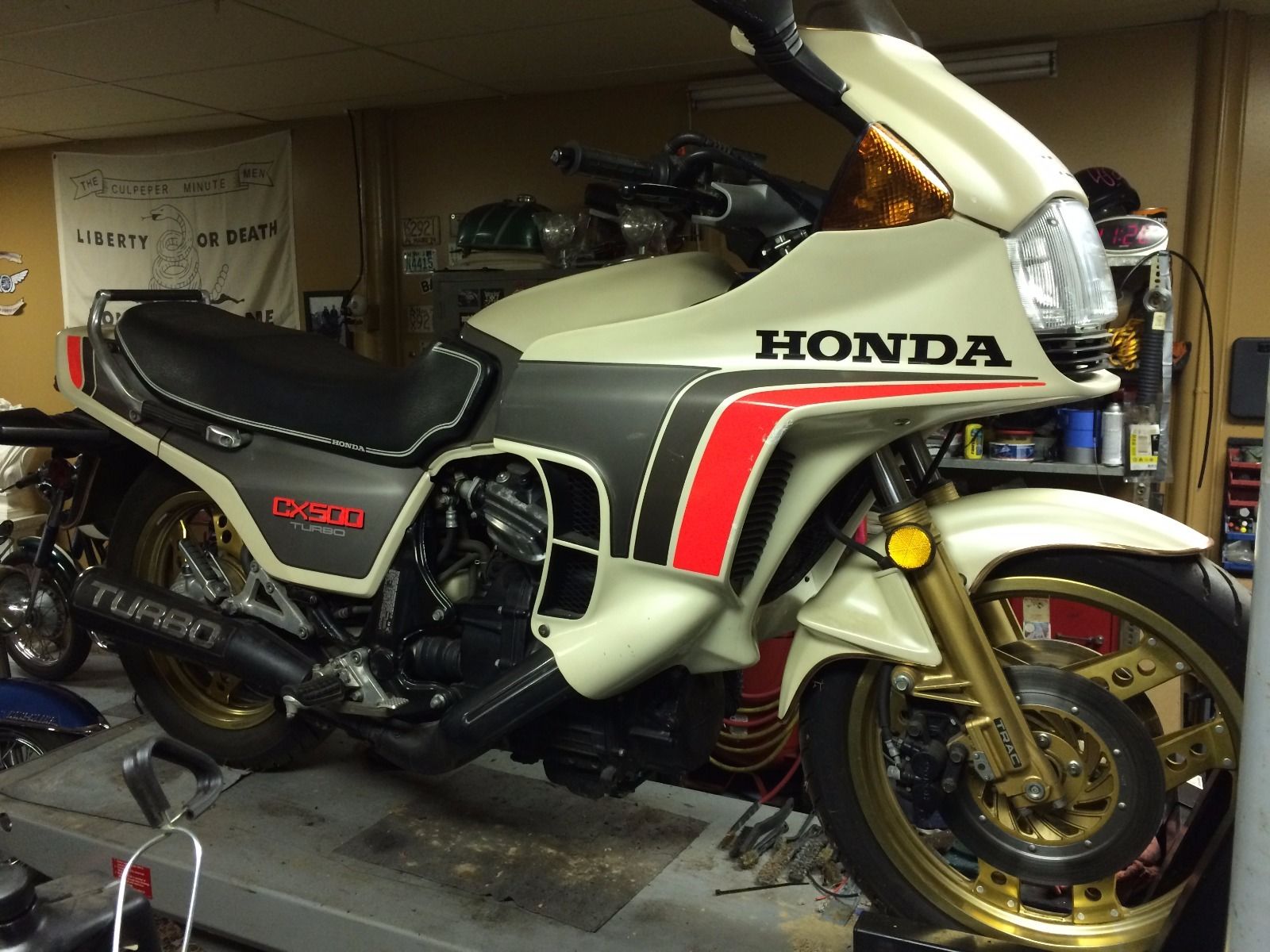 This pretty (in the eyes of this beholder, at least) CX500 Turbo one is listed for $5,000 in a Buy It Now classified, with the seller open to offers. That is fair money for a 8,000 mile example of a rare bike, and far below the top dollar we have seen asked in the past. There is some damage noted to the hard to replace bodywork, so make sure you do your homework first. Check it out here, and then share your thoughts. Investment opportunity or just something different to own and ride around? Good Luck!!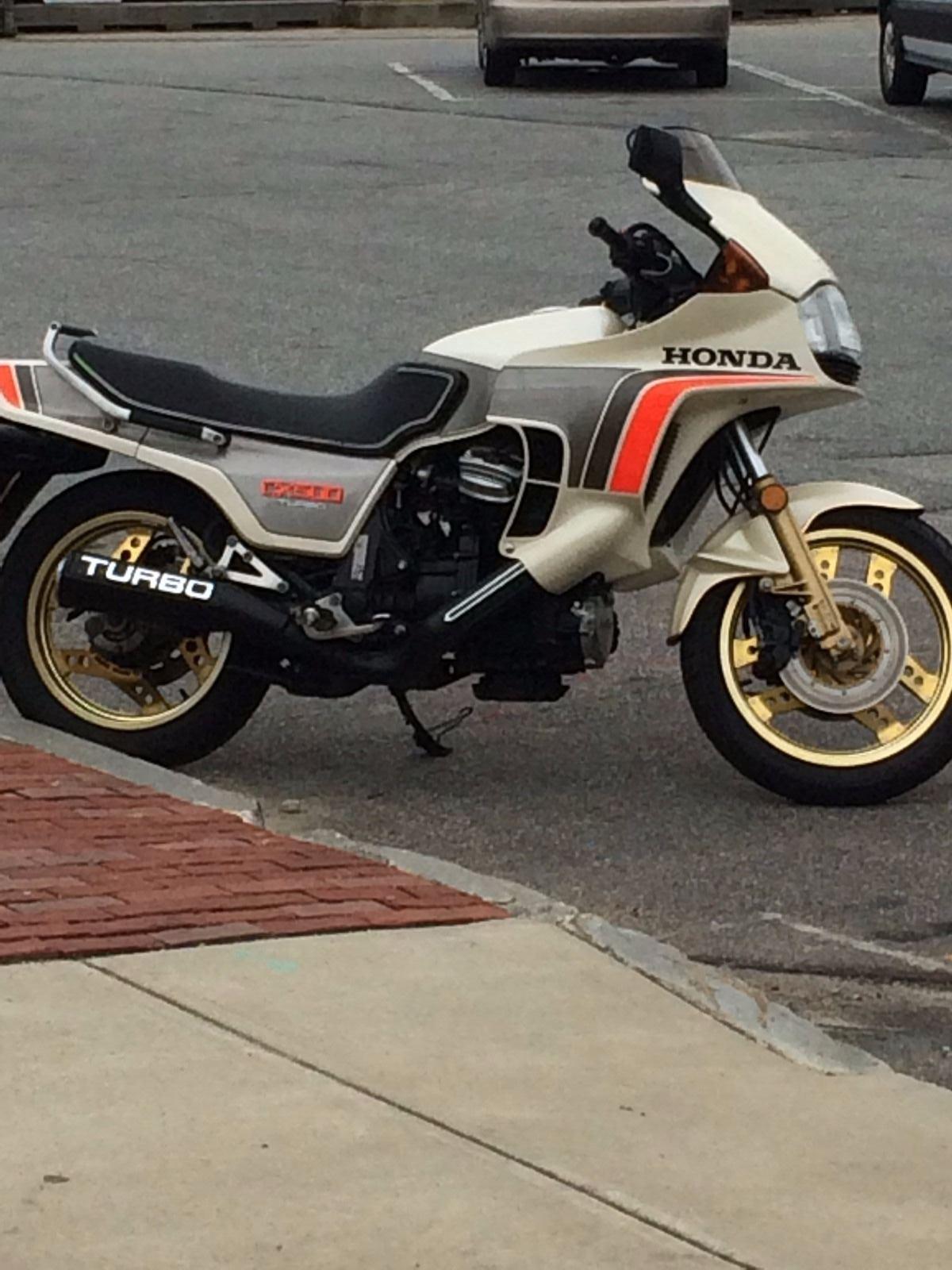 MI