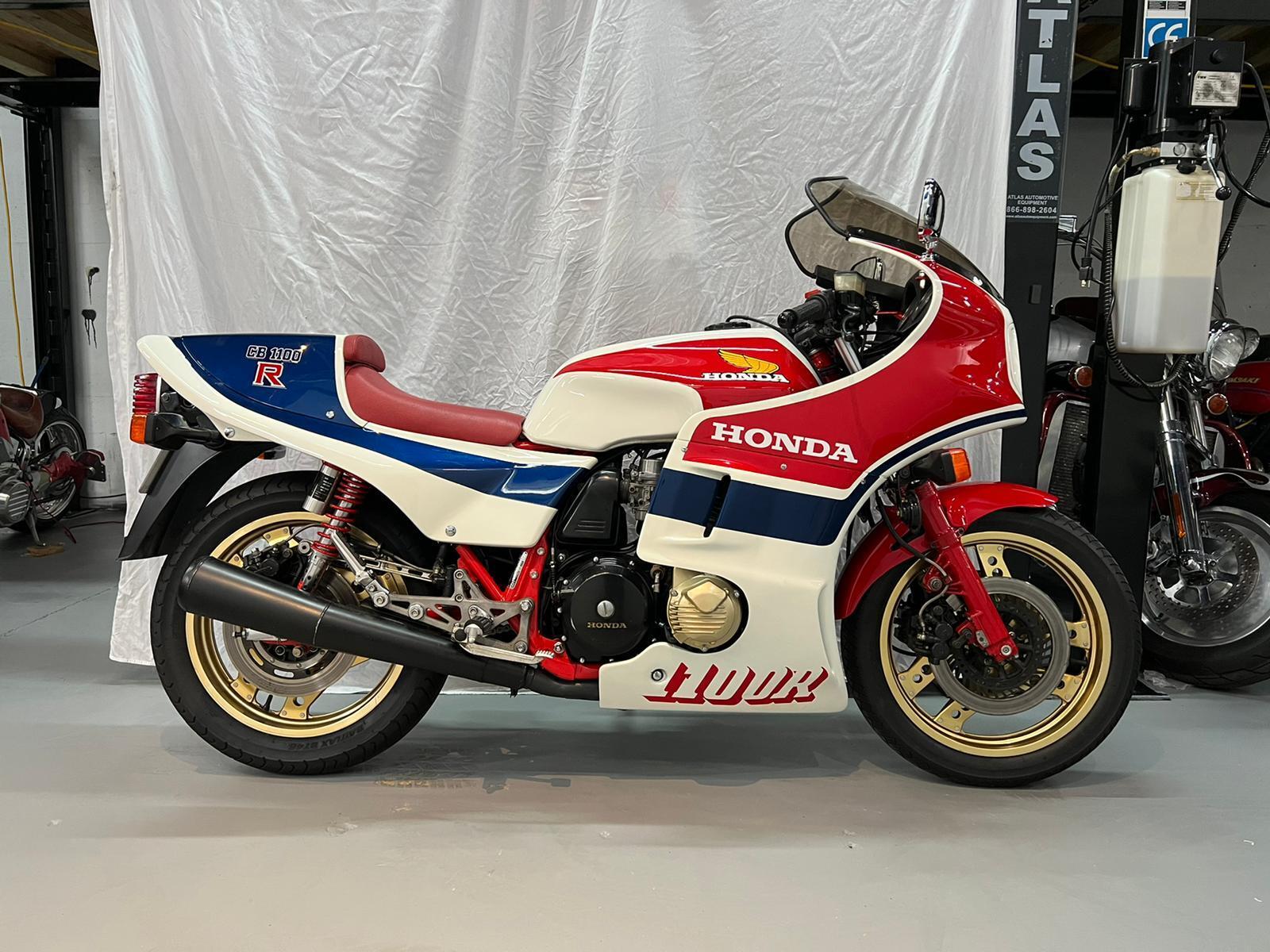 The Honda CB line of bikes has spanned decades and a wide range of offerings.  The CB label has been used on everything from small commuter bikes to all out powerhouses.  The original SOHC CB750 is often sited as one of the first true superbikes.  They latter evolved into the DOHC air cooled bikes of the mid 80s.  These bikes were successful on the race track and most notably with Freddie Spencer.  Towards the end of the line Honda decided it was time to make a true homologation special with the 1062cc engine.  Making 115hp Honda added a full fairing and tweaked just about everything when compared to a CB1100F.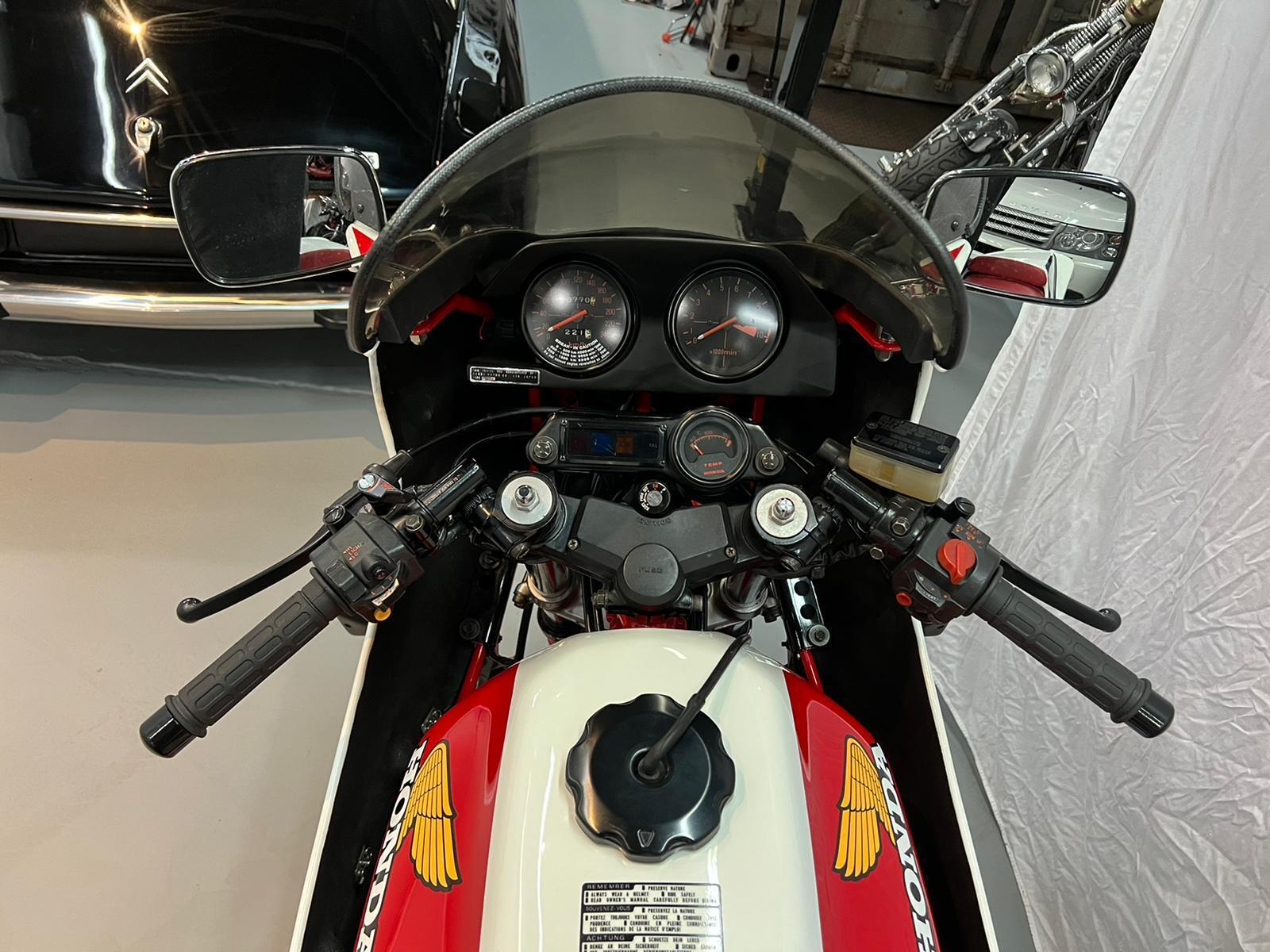 Endurance racing is where the CB1100R saw the most race wins.  Details are limited on just how many road bikes were build, but it is safe to say these were not built in large numbers.  Rough counts indicate around 2500 units built across four production years.   Never officially sold in the USA, some have been imported over the years, but this remains a sought after model for most collectors.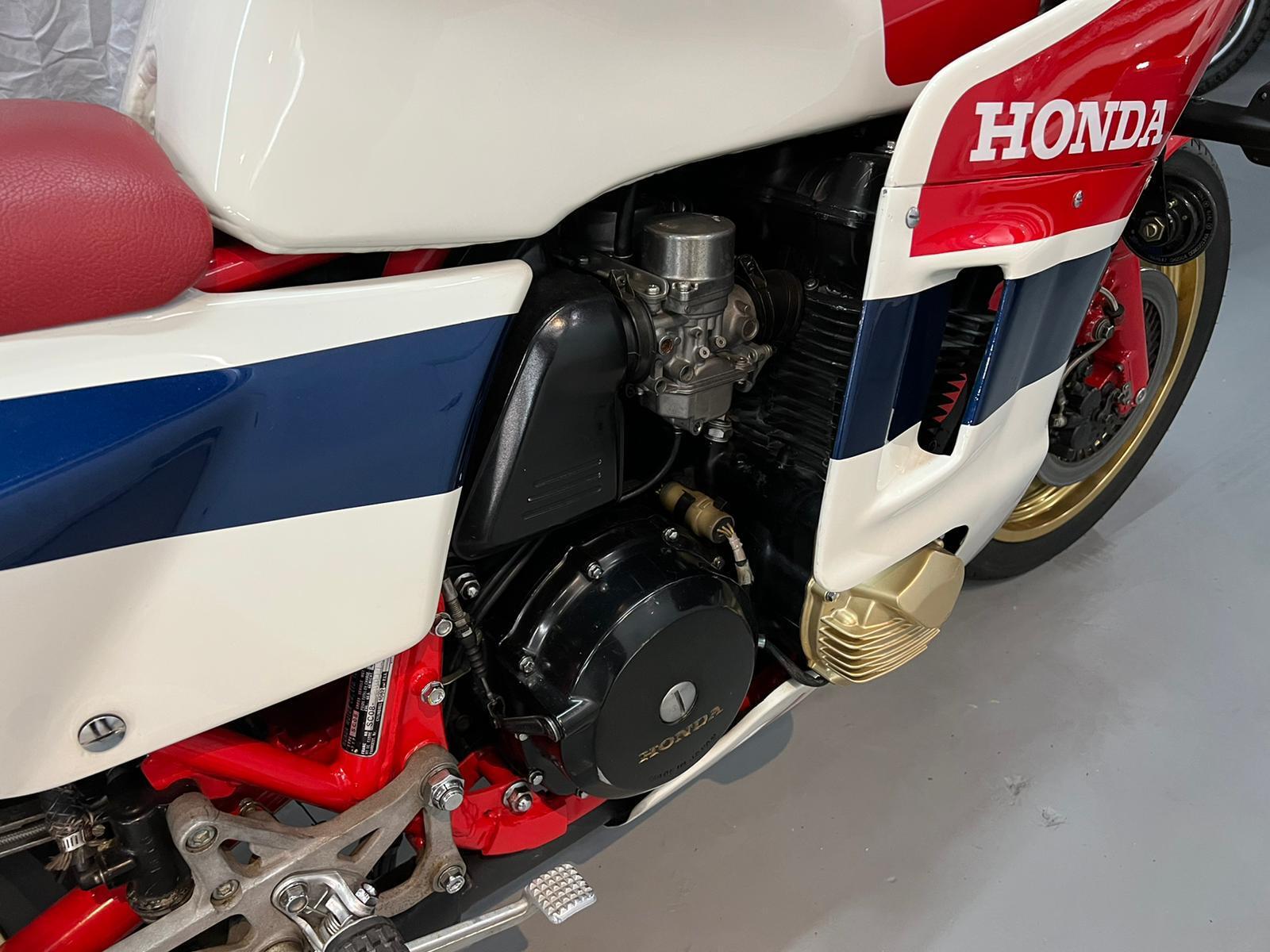 1982 Honda CB1100R. A low mile original one owner bike in almost perfect condition both mechanically and cosmetically. An extremely rare bike in the US and part of the holy grail of collector Hondas.
Absolutely no issues. Do not miss this opportunity, it will be a long wait for another like it whether you're a collector or true aficionado. This bike is appreciating at an unbelievable rate and shows no signs of slowing down. It's one of the bikes we will all eventually wished to have purchased when we could.
Immediate PayPal deposit of 1000$ required on purchase to XXX and please send your details so I can call and finalize.
Descriptions, viewpoints and opinions vary between people.
Please look at the photos and do your own evaluation.

DO NOT bid, make offers or press buttons if you're not absolutely sure you're buying it.

Your purchase is not subject to ANYTHING!!after you buy.

ANY questions, inspections, viewing, test drives etc are welcome BEFORE PURCHASE ONLY!!!! No warranties are implied or made. Sale as is.

Immediate deposit required. non refundable.
The Buy It Now price of $30,000 can only be described as aggressive based on other transaction data.  The seller unfortunately spends more time in the add laying out rules and making market claims than providing solid details on the bike.  These are relatively simple bikes from a mechanical point of view.  Honda is known for being very supportive with vintage parts availability to keep a machine like this serviced.