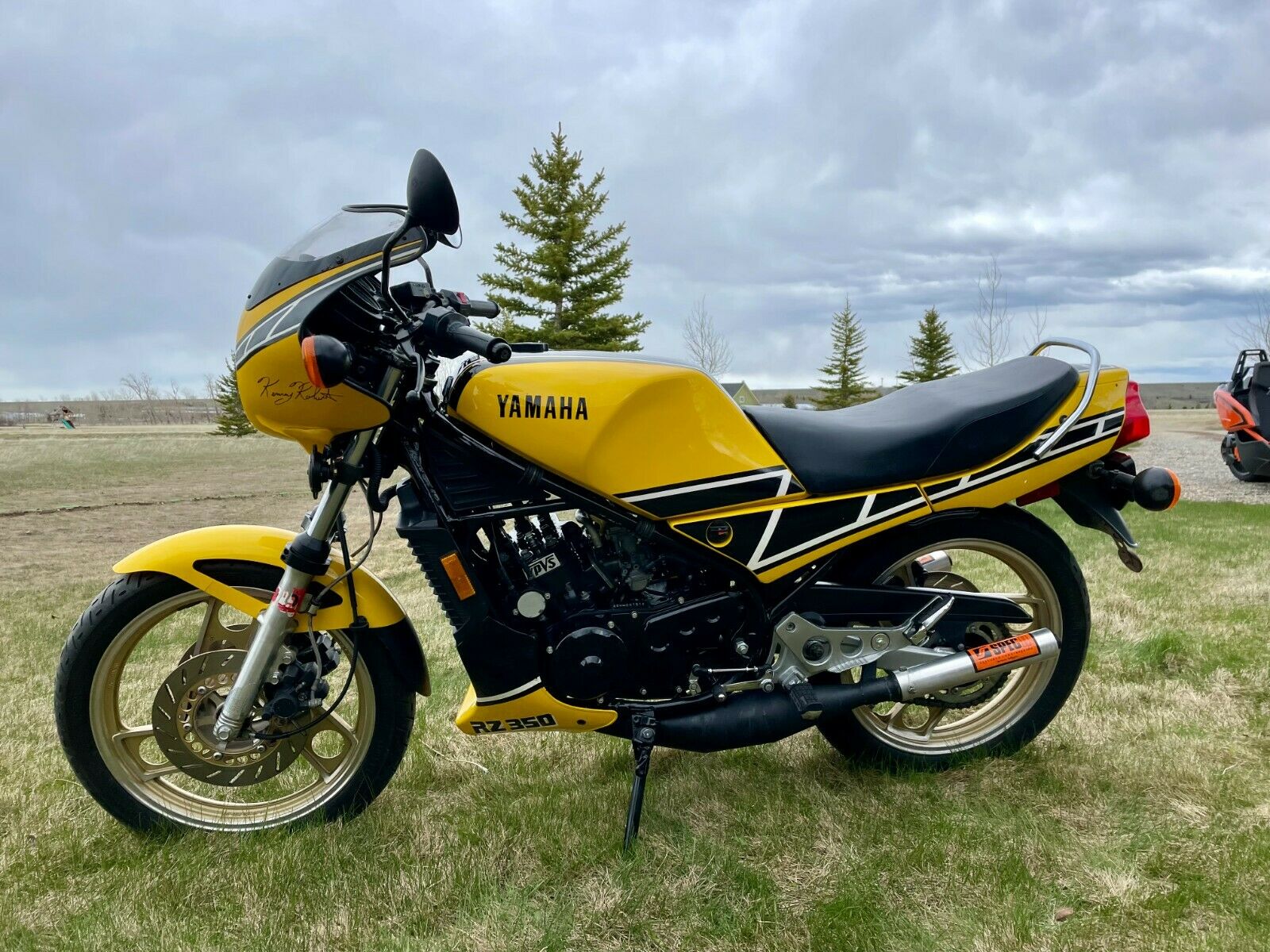 With spring in full swing and summer right around the corner RZ350s are popping up like, well, weeds. Scare in quality and quantity, 2022 has brought out a spate of strong contenders; bikes that present as well as any we have seen. So too is today's find, a 1984 bumble bee 350 out of Montana that looks fantastic.
Needing no introduction – but getting one anyway – the RZ350 was the last gasp of two-stroke street bike goodness in the early 1980s. Festooned with YVPS, oil injection, catalytic converters and EVAP canisters, the RZ was as close as EPA legal as could be with 1984 technology. Significantly choked by the emissions equipment (which was also very, very heavy), most RZs enjoyed a life on steroids – dropping the cats for a pair of expansion chambers, new fatter jets and improved upstream airflow. The RZ350 was an over achiever, running with the 550cc middleweights of the day, and were popular club racers to boot. Today, these are hard to find in many parts of the country, and harder still to find in original – or close to original – condition.
From the seller:
I am slimming down my collection, so its time for this time capsule to go. I purchased this 1984 RZ350 from the original owner in 2010. Its been in my garage ever since, in dry Montana, so there is very little corrosion. It has 3,714 original miles. I will also include the original exhaust pipes (photos coming soon). Overall, the bike is in very, very good condition for its age. Its not pristine, but very nice! The tires are old, so they are due for replacement and the brakes could probably be bled. There are a couple stickers on one of the fork tubes that can be removed.
More from the seller:
The original owner installed Spec II exhaust pipes. The airbox and intake are stock. It has steel braided brake lines on the front, and a Telefix fork brace.

There is no evidence of the bike ever being down. The seat is perfect. The gas tank has no dents and is very near perfect. It starts from cold on the first kick and idles perfectly.

I have a clean and clear Montana title.
The seller has also shared a cold start video on this bike: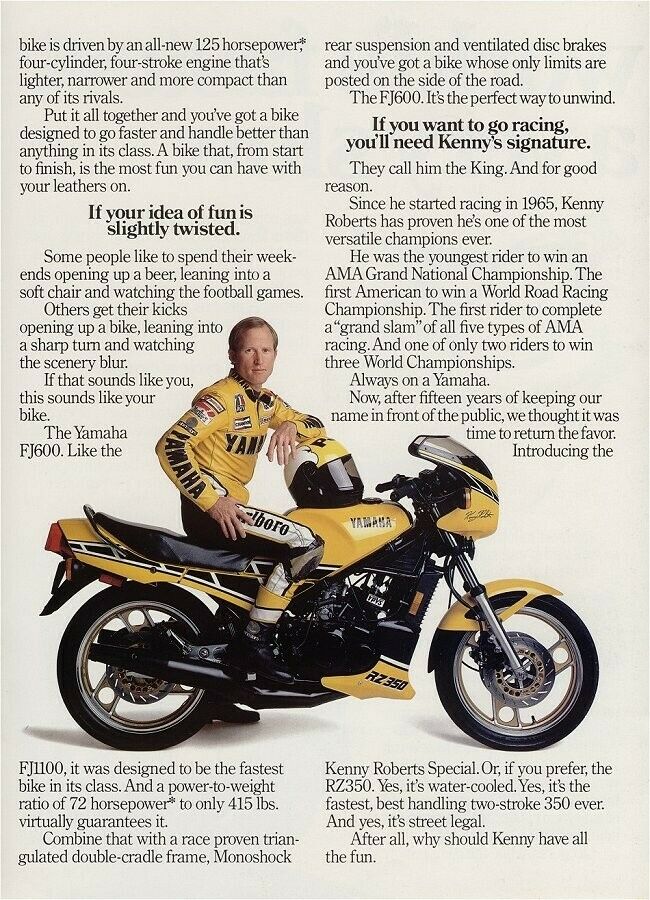 RZs are worth real money these days. You can forget when you could pick up a beater for a grand or less; there is no value in lamenting the great one you sold for $2k. This is the ups and downs of the market, and while the RZ has had its unfair share of downs, it is currently on a credible upswing. The bidding on this very clean bike with period correct aftermarket add-ons (with original pipes available!) is well over $10k with a lot of interest. The reserve is still in place, so there is likely a lot more to play for. Only 3,700 miles on this time capsule, meaning that the winning bidder will have a lightly used rider that shows as well as any we've seen. Check out all of the details here, and Good Luck!!
MI