Warning!
This post is in our archives. Links in this post have been updated to point to similar bikes available to bid on eBay.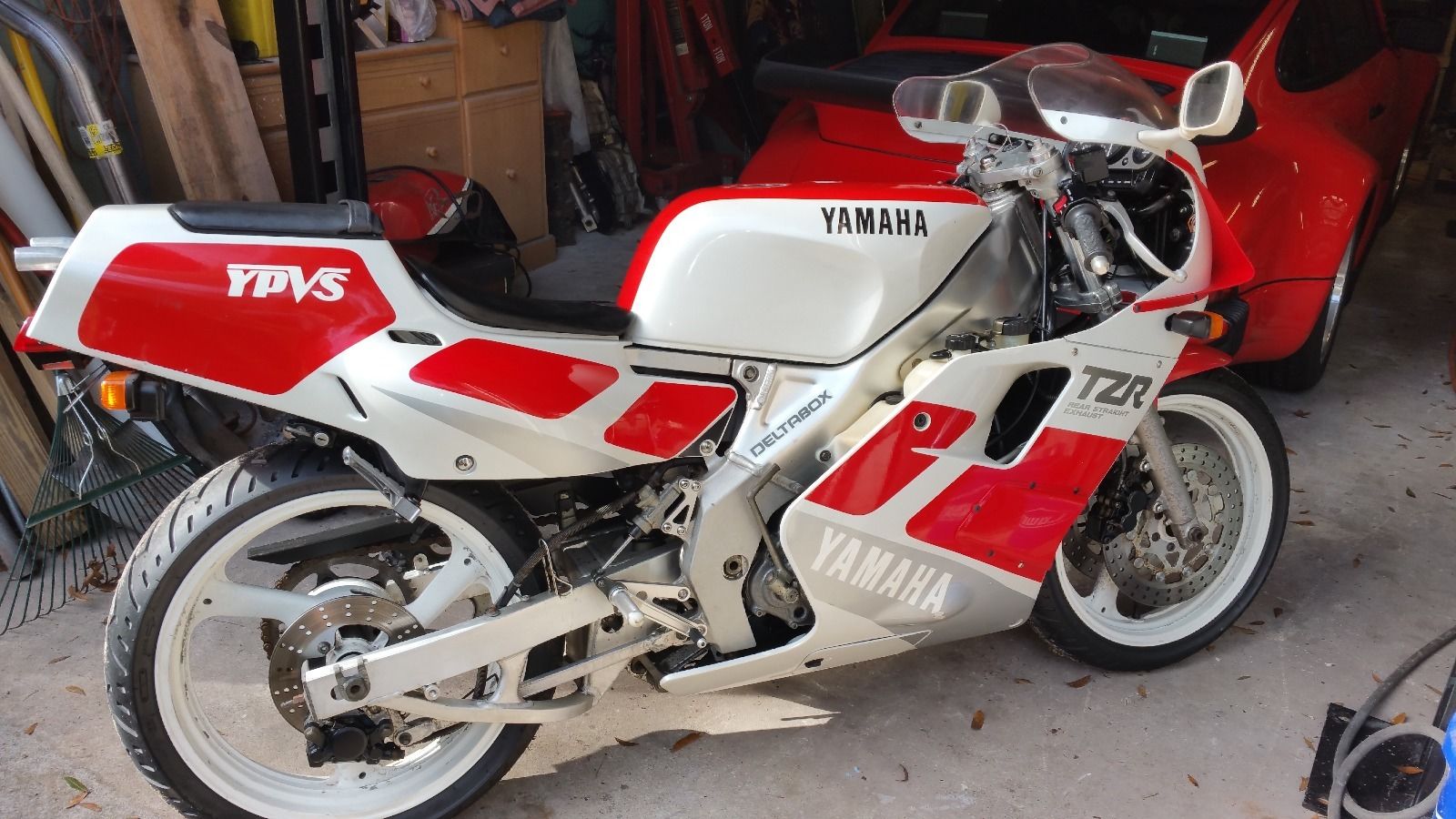 It's a "when it rains it pours" type of situation with TZRs here on RSBFS. Given last week's 3MA model posting from a California location, here comes one from the other side of the US – Florida. Ironically, the seller claims that this one came from California a few years previous. In what small circles do rare bikes run!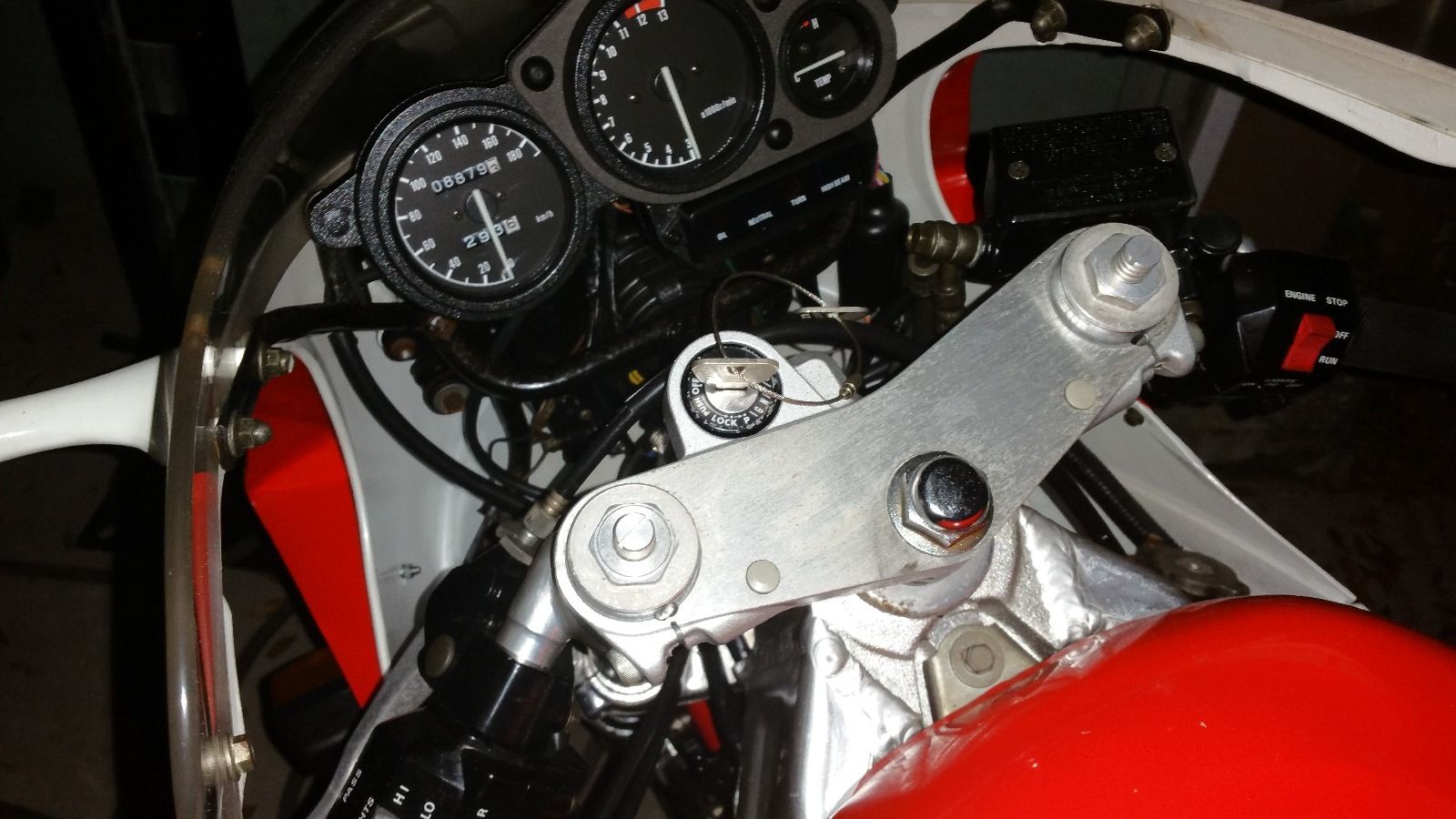 As staff writer Tad has captured in a previous post of this generation TZR: "The 3MA version of the TZR250 saw the head spun around 180° from what you might expect, with the carburetors at the front where they could gulp fresh air and the exhaust exiting out the rear. This helped solve some of the packaging issues involving the bulbous expansion chambers needed for two-stroke performance, keeping them tucked up inside the bodywork instead of having to route them under or around the engine." The net effect is not more power – that is unchanged from a conventional head setup – but rather the ability to keep all the bits tidy from front to back. Do not underestimate the difficulty in fitting expansion chambers neatly inside the bodywork. The 3MA was Yamaha's novel solution.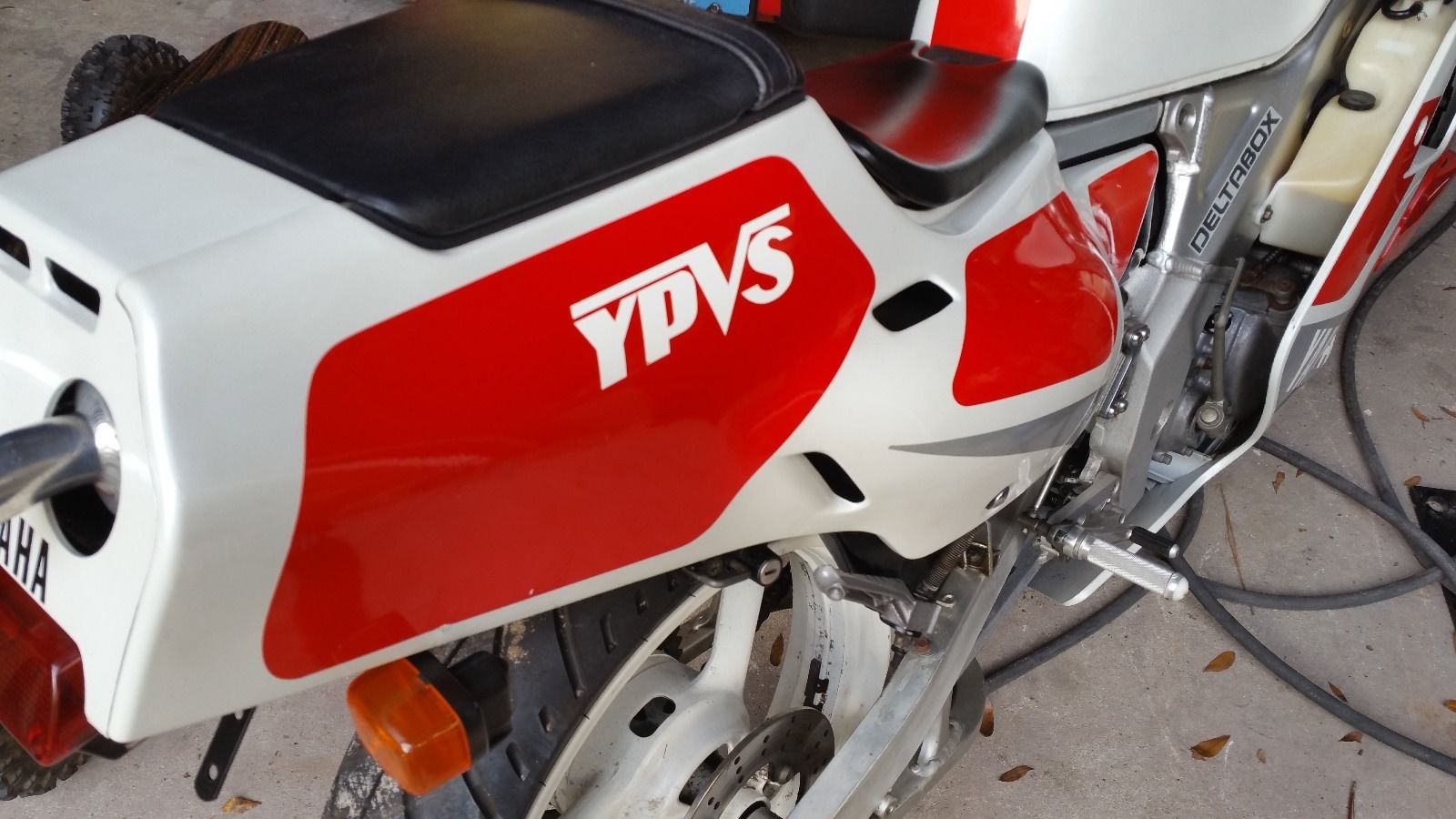 From the seller:
1989 Yamaha TZR250 Bought a few years ago from California. The bike dose not have a Title and is sold as is. It runs and rides. That said I have not ridden it in a few months. Its in good condition over all. Any questions or pictures just ask.
A no title two stroke is a roll of the dice in today's world. If you are a US resident, you may or may not have a shot at registering something like this. Being that this bike is based in Florida, I would have thought that was about the best chance you had to obtain a license plate. As always, do your homework with your local DMV constabulary *before* plunking down big dollars. Otherwise, this looks like it would make a pretty sweet track day bike. You do engage in track days, don't you??
That said, the opening ask for this one is $4,000 USD. The seller notes it has not been ridden in a few months, which means it likely has racked up few miles in the last year. That is a warning for engine seals and other goodies; smokers need to run in order to survive, and old engine seals are a quick trip to a seize and a high-side. Figure a mild refresh in your estimates to be on the safe side – until you know for sure. Only a few days left with no takers. Check it out here, and good luck!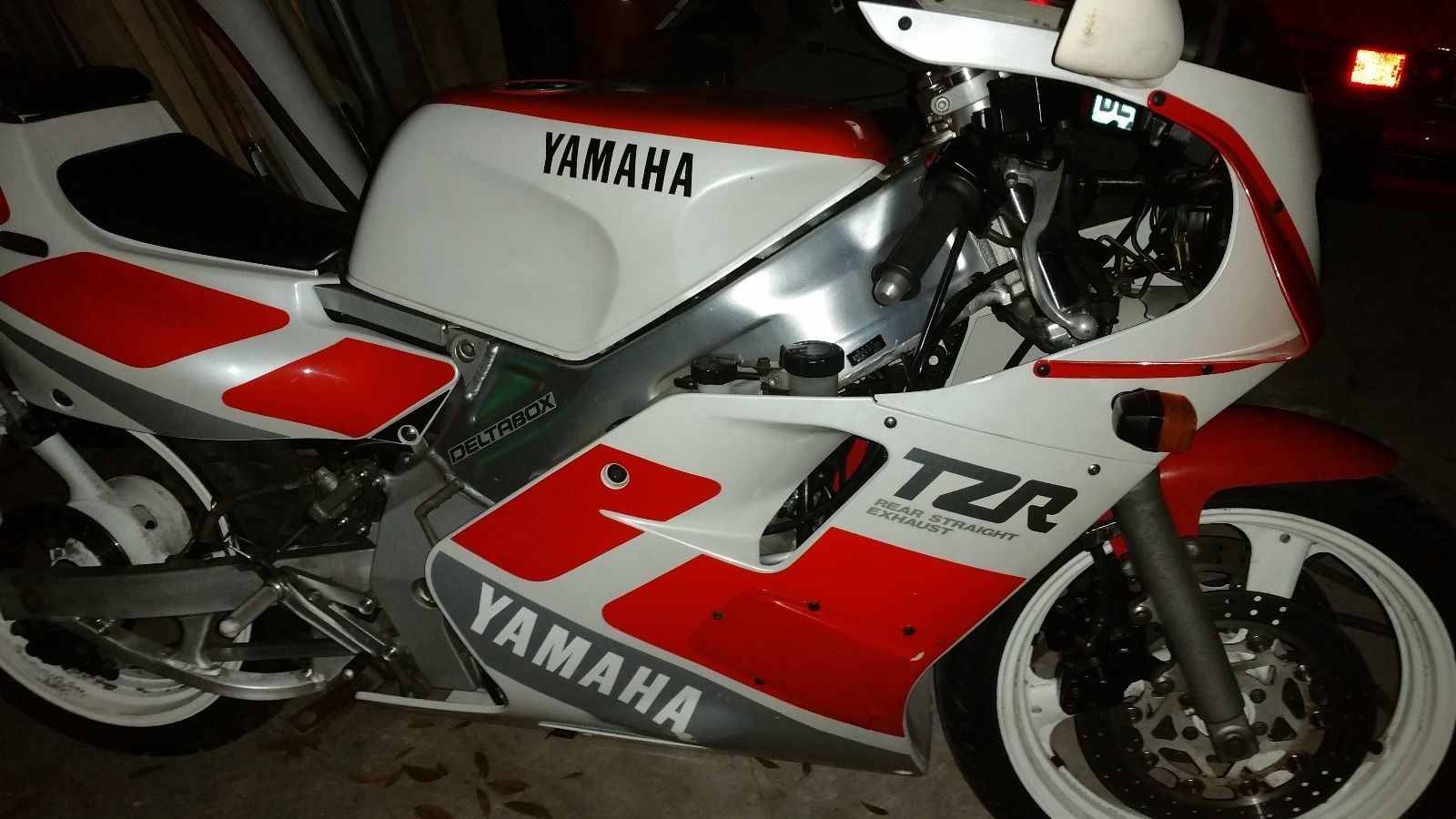 MI