Most small smokers came in race lookalike themes, but today's rare TZR-250 draws fans with its chic subdued livery.
Though legislatively limited to 45 hp, the 90 degree V-twin aboard the later 3XV variants is the most naturally balanced and capable of several more ponies with the right mods.  The alloy twin spar chassis is also finished in grey, locating the 39mm USD forks and heavily buttressed Monocross swingarm.  Longer geometry makes it a more stable perch than most 250's, soaking up a mid-corner grab of the twin front disks without complaint.  Popular updates include F3 kit for power, aftermarket pipes to increase ground clearance, and sticky 17-inch rubber.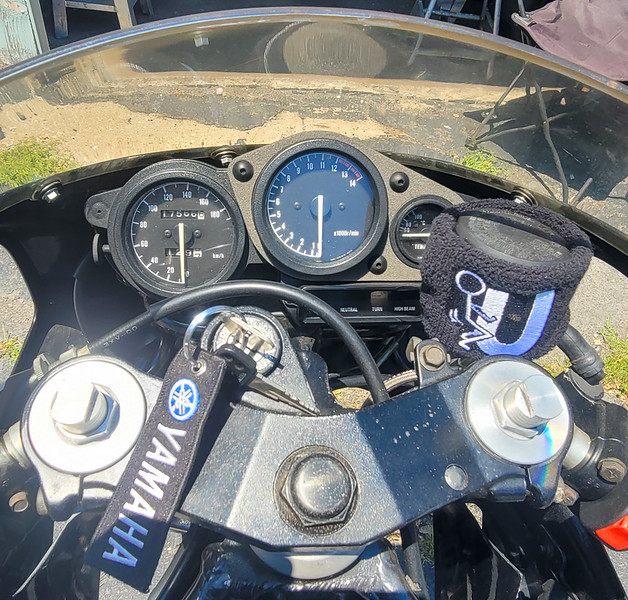 On the buy-it-now page at Iconic, this TZR ships from Bayside NY and has a little bit of everything on display.  NY registration and a moderate 10,916 miles, apparently original fairings with some repairable patina, and a bit of surface corrosion plus hardly used – if not fresh – tires.  Caption from the Iconic classified –
During his ownership, the seller installed a new chain, new petcock, new battery, braided brake lines, and had an "overall service" performed.


On the concours ~ project continuum, this TZR might be toward the middle, but with enough originality to keep things interesting.  Meantime the new owner can study the de-restriction issue and tend to their track day skills.  Great way to start making bike and rider feel younger, without advertising !
-donn