Almost the right size to sneak in behind the Xmas tree, Aprilia's RS125 is ready for an up-and-coming rider, or maybe one trying to unlearn an over-reliance on the right wrist.  Today's is the salient Jorge Lorenzo commemorative with just roll-around-the-showroom miles.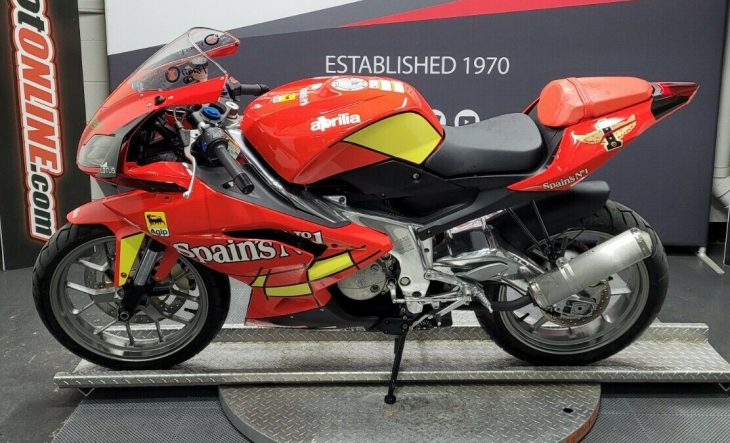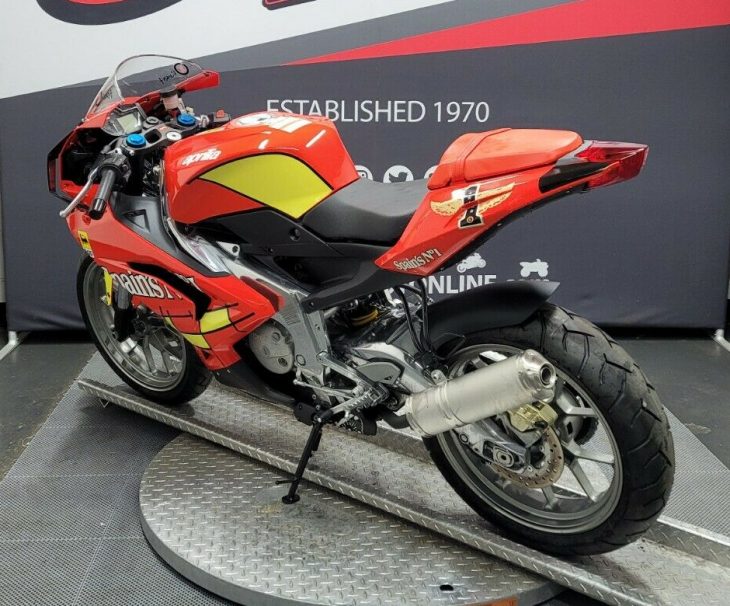 Aprilia built on its RS125 knowledge since the model originated in 1992, and added a lot of appointments for 2006.  Rotax made the NikaSil lined two-stroke, claiming 28hp at 10,500 rpm.  Except for where the steering head is boxed in, castings for the alloy chassis are open on the inboard side, but substantially webbed for rigidity.  Inverted 40mm forks end in a radial brake mount, with a single 320mm disk and four piston caliper.  Borrowing on the RSV1000's aura, the wheels and fairing look like they were left in the dryer a bit too long.  Weight with a half-full tank should be under 300 lbs.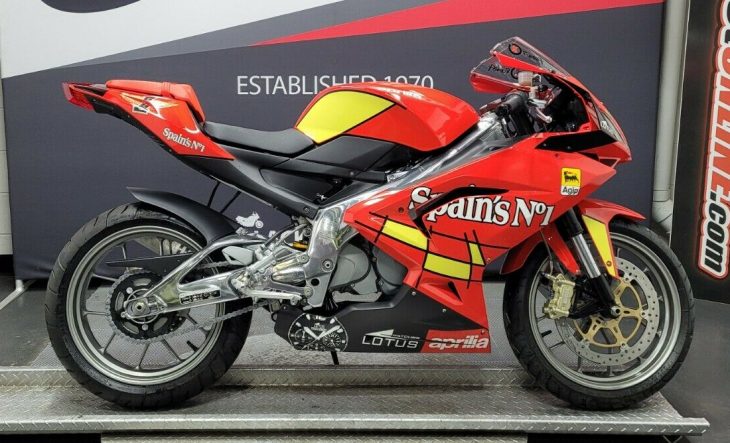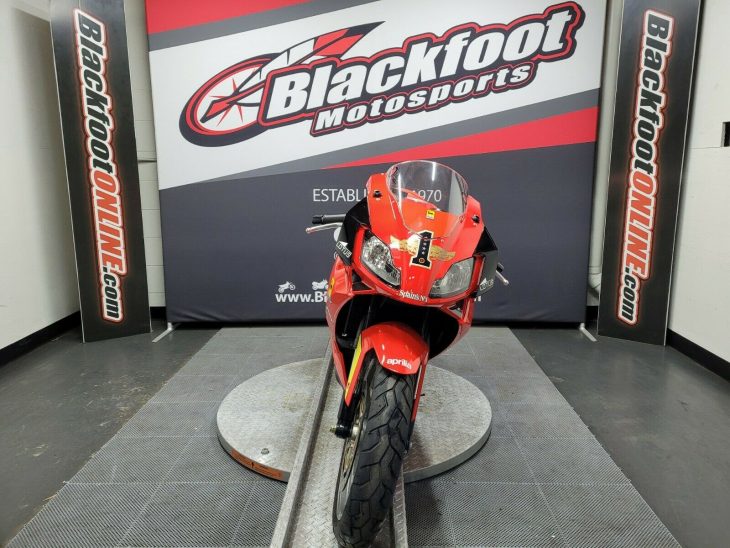 Not much to know about a bike with under 10 miles, but the ask for a 125 might get a request for some close-ups, and the Alberta dealer does offer to have a video call with a prospective buyer.  Seen with blue or silver wheels, some aluminum polish will want to be in the new owner's kit.  Four bars from the eBay auction:
Aprilia RS 125 vintage 2006 is basically new condition, however due to its age we are selling this bike without any warranty or implied conditions.  Therefore this bike is sold as is however we will run up this motorcycle for you if you are seriously interested and or can send you a video of it running if required.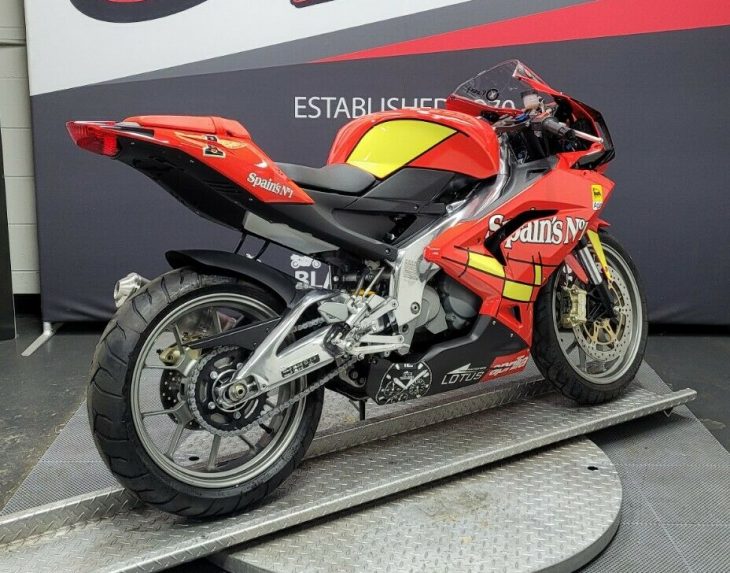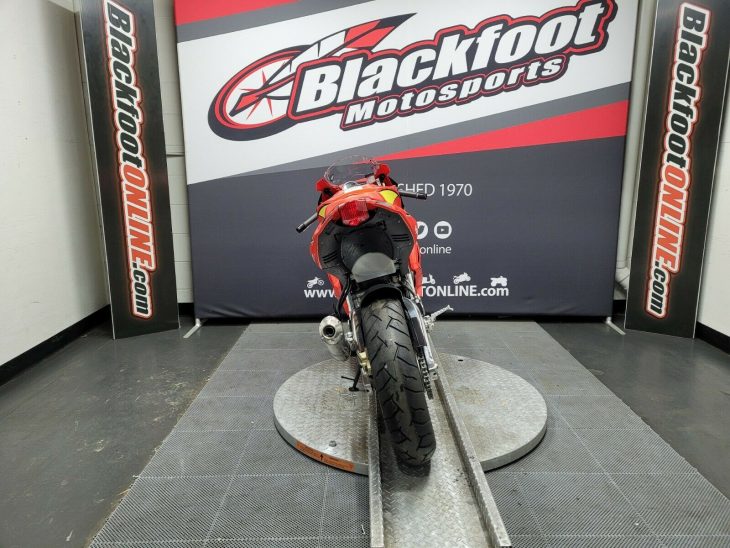 Jorge had already moved up to 250's when he joined Aprilia, but his back to back 250cc championships deserved a tribute.  In his subsequent nine seasons with the factory Yamaha GP team, only his first year was out of the top three.  Retired early like race number 99, it would be surprising if this RS125 hit the rev limiter again.  Maybe a new lease on life would be as a pit lane display bike for a gentleman racer with a well broken-in Aprilia race bike.
-donn