As much as fans cringe when another nearly unused special hits RSBFS, mint examples naturally have the interest of buyers.  This lightly updated SportClassic was used as a display article for a garage customizing company, and is ready for a riding owner.
Designed by Pierre Terblanche, the SportClassics didn't break much new ground technologically, but tapped into the fuzzy good memories of past motos.  The DS1000 engine was a revelation, a winning combination of updated desmo valve angles, air/oil cooling, fuel injection, and updated electrics which provided a reliable 92 hp and sweet sound.  Suspension looked forward with 43 mm upside-down forks, and back with dual remote reservoir shocks.  Memories of cleaning spoked wheels must have faded since they are back aboard the SportClassic, and in alloy they complete the retro look.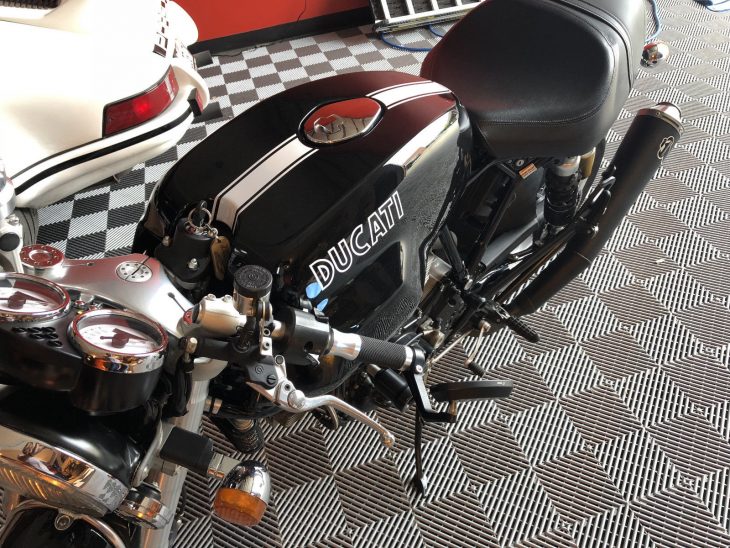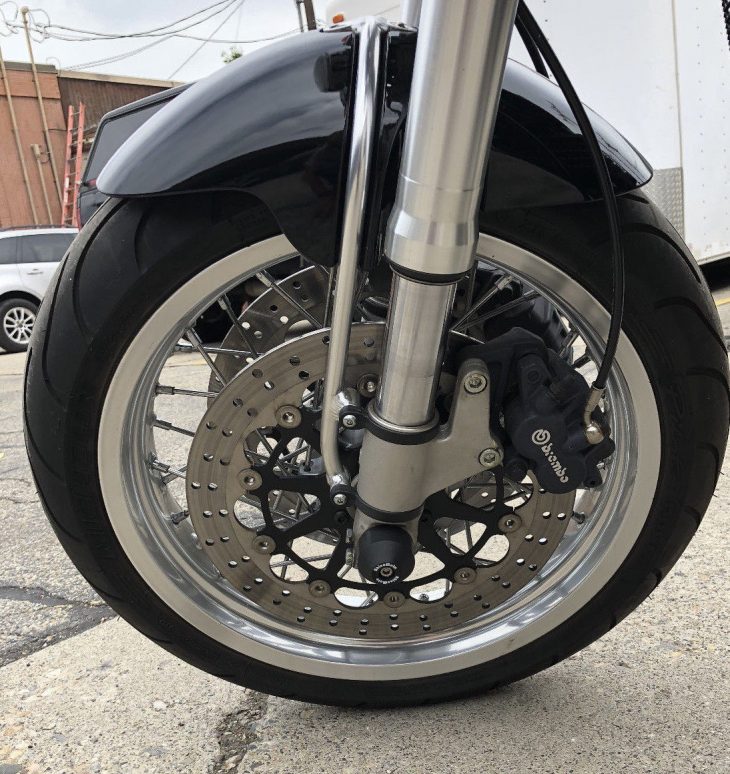 With a lot of niceties from Rizoma, this monochromatic Sport 1000 looks almost new.  Cam belts are uncovered but guarded, and the wet clutch precludes the normal open cover.  Slightly shorter rear turn signal stalks are the perfect mod.  Having been wheeled in and out of the display garages for the past ten years, this Sport 1000 could use new belts, though valves should be ok and tires would be optional.  There should be a pillion seat under the café cover.  From the eBay auction:
This 2007 Ducati is in great condition and has been properly maintained and kept in my climate controlled garage. It has primarily been used in our RaceDeck Garage Flooring marketing/shows and  the occasional cruise in the canyons. The condition of this show-stopping motorcycle is like it was in a time capsule. Has never been dropped, runs fantastic and a great ride. 

As you will see in the photos, this Ducati Sport Classic is not only a show stopper, it is outfitted with the best accessories, such as Termignoni sport exhaust, Rizoma mirrors, Rizoma grips, numerous other Rizoma accessories, radiator guard, tank coat, Speedymoto, recessed taillights and license plate, Ducati Motorcycle cover, etc.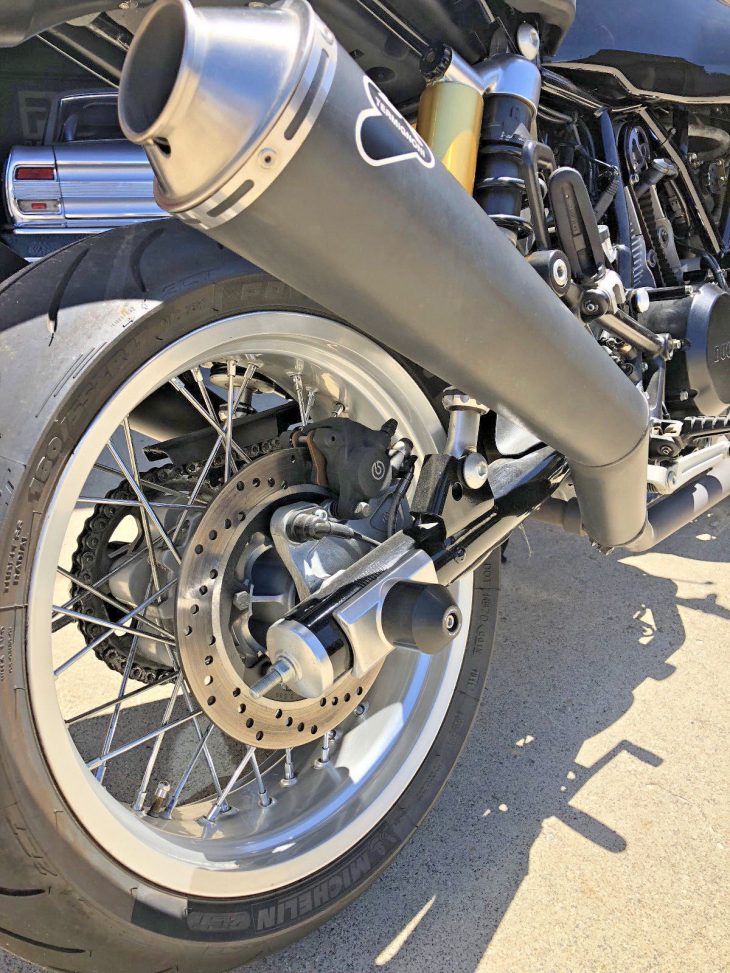 Looking good in garages of a certain age, the Sport 1000 reviewed as a quality all-rounder, and a rise in the handlebar height for '07 was welcomed.  Most likely a second or third Ducati for the lucky ones, the SportClassic's statement is in its non-aggression pact.  No race pace or sponsor ads, the Sport 1000 is just here for the good times...
-donn