1999 Ducati 996S Foggy Rep on eBay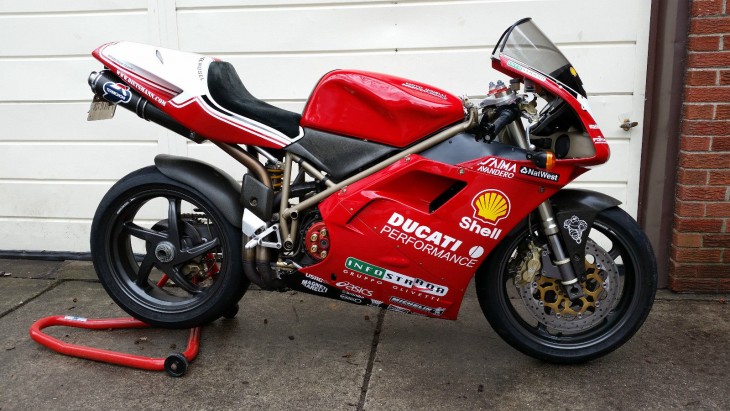 I'm going to level with you RSBFS readers… this one breaks my heart.  You see, it was for sale a mere 10 miles from me for just $4,500!  After 4 hours of text begging with the wife, I finally convinced her that this bike was a sound investment and we should take money out of savings so I could buy it.  I called and the guy said "Sorry, sold it 10 minutes ago."  My dream was crushed.  I have a feeling that I'll be crying myself to sleep when it finally sells.
OK, on to the bike itself!  The Ducati 996 was an evolutionary step forward from the legendary 916.  It retained all of the beautiful style of the original 916 but got a bump in power from an increase in displacement, two injectors per cylinder and a redesigned airbox.  This particular one has had some additional changes including the 5 spoke Marchesini wheels, Termi exhaust as well as an SPS carbon fiber airbox.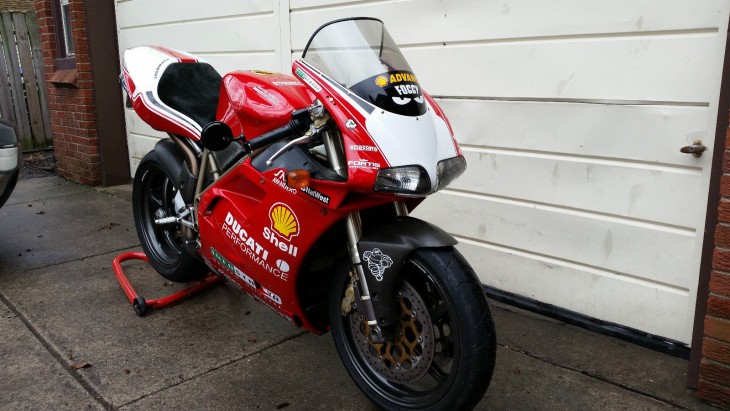 The seller has some maintenance information and details about the modifications that you can read that in the eBay listing here: 1999 Ducati 996S on eBay
The engine was rebuilt in 2002 under factory warranty (I have receipts for proof) by Gold Coast motorsports in New York at a cost of $5900.
At the time the bike has 10k miles. I do not know the maintenance history after this point. I cannot say if the bike was serviced or not after that point.
I can say the bike is clean, drips no oil, doesn't smoke and it runs fantastic. Obviously is sounds great with the Termi slip ons.
This one is badged #20 of around 200 996S's imported in 1999 ( the tailcone has a 996SPS Fogarty decal ). No shortage of confusion about the Fogarty "Foggy" replicas unfortunately, most information indicates that the 996 Foggy replicas were a UK-only deal ( to homologate the 996 engine ). Readily available replica decal kits didn't help matters. Perhaps a dealer-applied kit ? The U.S. received a Foggy tribute Monster in 2001.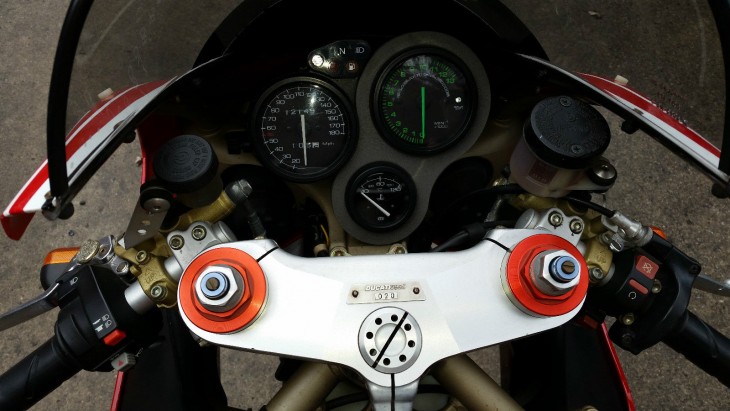 Mike M. and Donn