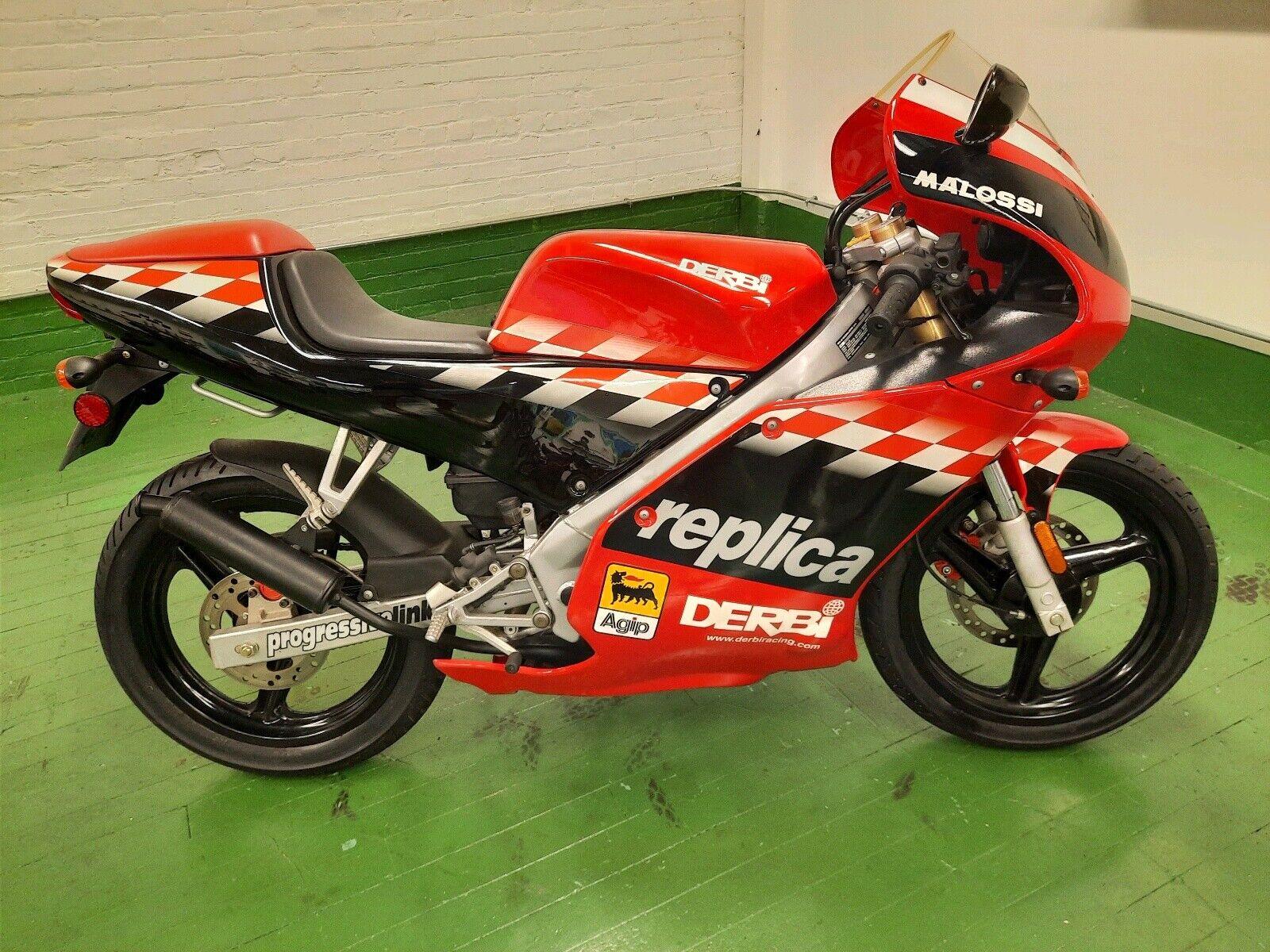 A bit of a fun one for your perusal. Famed small-bore manufacturer Derbi offered a line of 50cc GP racer replicas as street bikes. Different from the popular Yamaha YSRs, the Derbis were very nearly full-sized motorcycles – except for their engines, of course. This makes them excellent trainers for young riders looking to move up to a bigger bike in the future, and means that they are excellent toys for grown up kids who still love to zing a smoker up past redline occasionally. I'm too busy doing a crank rebuild on my Kawi AR50 to point fingers at anyone in particular…..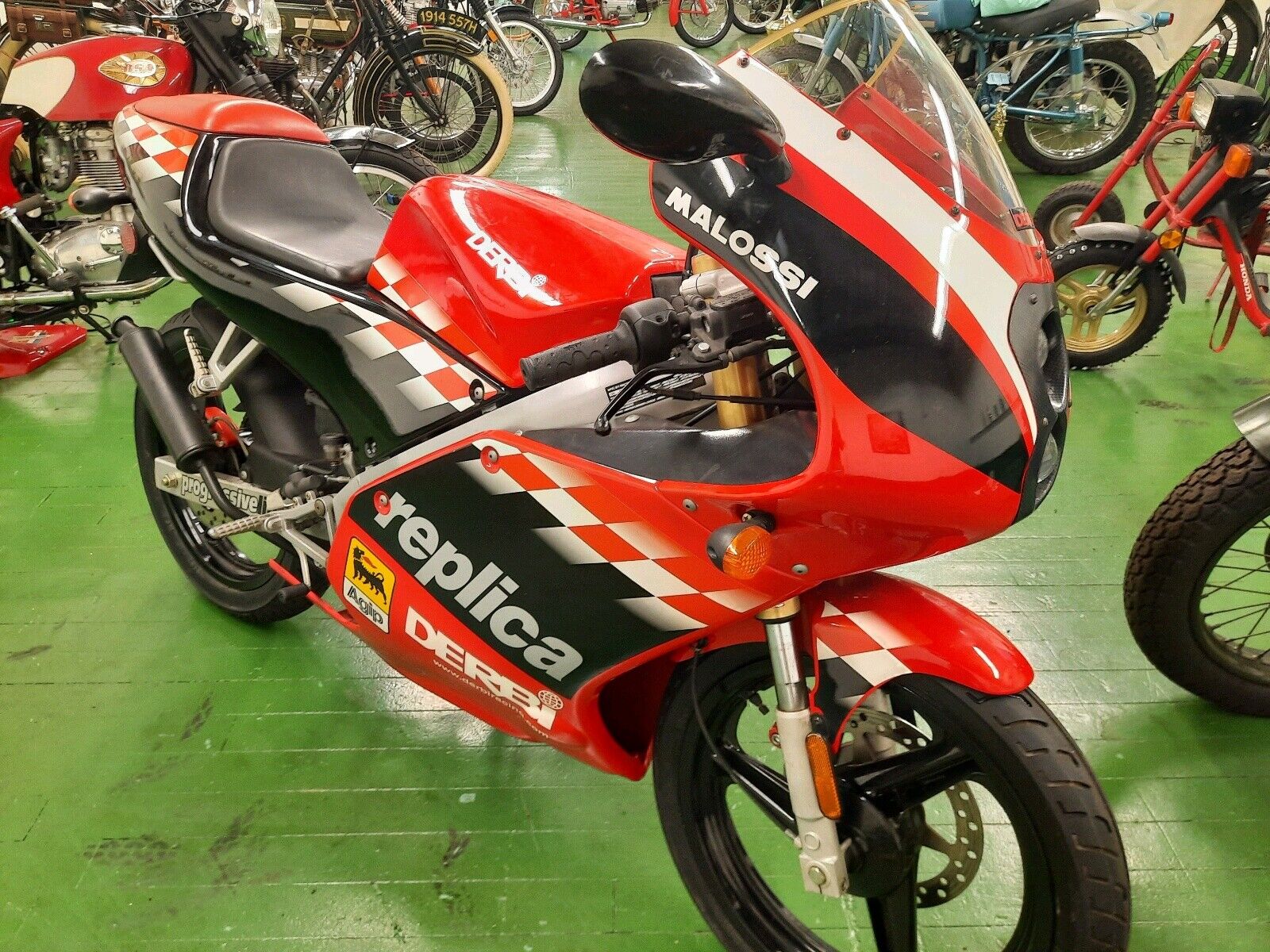 From the seller:
DERBY GPR 50 in original as new condition. Has been stored in my climate controlled showroom since new with an occasional ride. 178 miles on the clock. These bikes are used in Europe by riders as young as 14 to train for GP racing. The engine is a 50 cc two stroke with electric start, oil injection and water cooling. Putting out 15 hp at 11,000 rpm and with the six speed transmission it has a top speed of 65 mph. They are originally sold as restricted to 30 mph, this one is unrestricted. GPRs are almost the size of a typical sport bike and are suitable for anyone up to around six feet tall. This bike is sold with the original factory certificate of origin, see photo, and a bill of sale.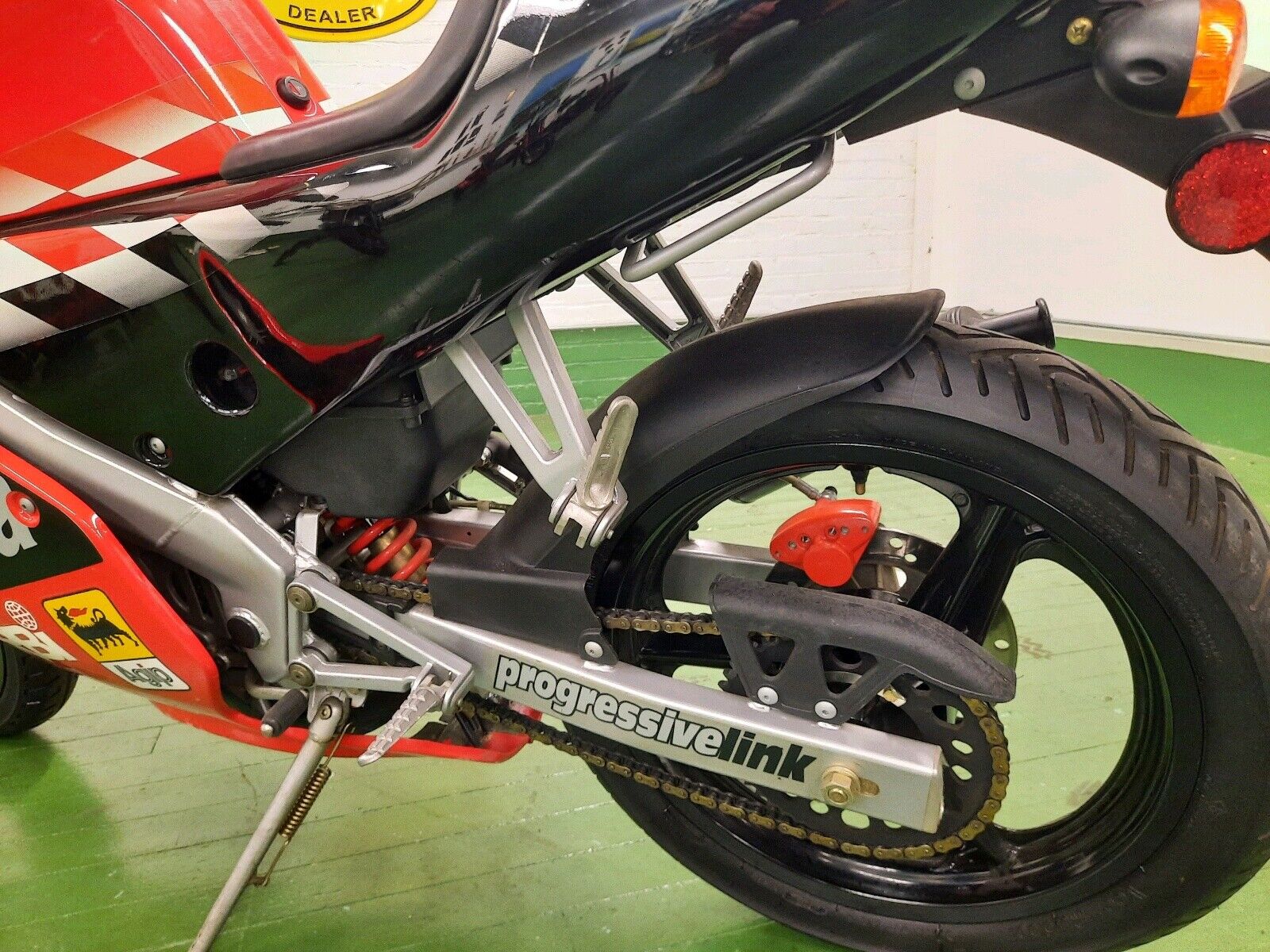 These are legitimately fun bikes that are also legitimately rare. The limited capacity and performance keeps them off major roads and highways, and also limits the value appreciation factor. Bad news if you are hoping this will appreciate like an RZ350 or 500. Good news if your man cave is dying for something to fit perfectly into that corner, and can come out for some street hooning or karting track day fun on a sunny day. Not many days left on this one (will be gone by the end of the weekend) and the high bid is less than $2500 bucks, but there is a reserve in place which could spoil the party. Something this much fun is always worth a look, which I thoroughly encourage you to do (besides, I don't want to be alone in my tiddler obsessions). Check out all of the details here, and Good Luck!!
MI