Update 8.7.2018: The seller has updated us that this bike is now sold. Congratulations to both parties! -dc
The growing popularity of grey market two strokes among collectors has meant that the skittish little rippers are much easier to find these days than they were even 18 months ago. They're all over eBay, and entire importing businesses have grown up around them.
That's great for enthusiasts and collectors, but demand often means that what's on offer isn't necessarily cleanest or most sorted example. That is not the case with this 1992 Suzuki RGV-250 Lucky Strike.
The plastics, suspension, engine and cockpit are all spotlessly clean, and it wears recent chain and sprockets and tires. The carbs have been cleaned and synced, and the oil injection pump was bled and cleaned as is working flawlessly.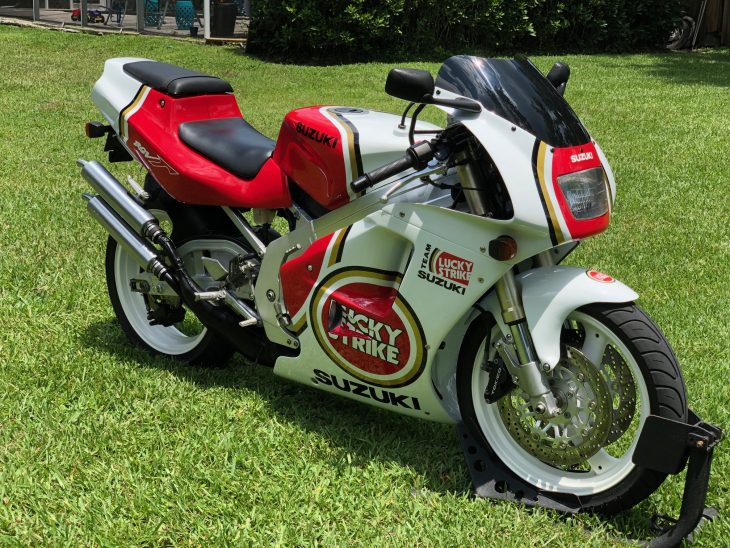 From the seller:
1992 Suzuki RGV 250 lucky strike with 2642 KM or 1641 miles Fairings are mint condition, motor runs and drives perfect, all stock, starts on first kick. New tires, chain and sprockets, recent full service including carb clean and sync, oil pump has been bled and oil injection works perfect, new spark plugs, with non ethanol fuel only, comes with title. Call me with questions, my name is Mike 954-809-8596.

$11,000 or best offer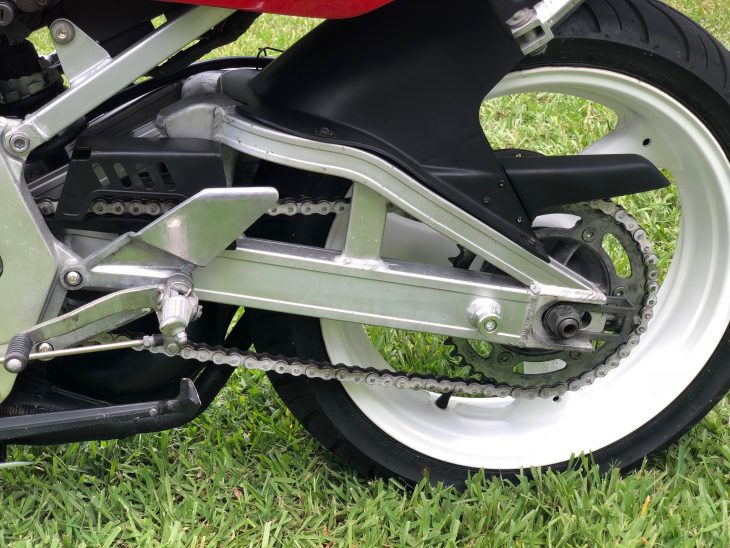 The bike is titled, which should square it away for road use in most states. With fewer than 2,000 original miles, this RGV is ready to show and ride in equal measure.