Update 6.30.2019: This bike has SOLD! Congratulations to buyer and seller! -dc
The Yamaha FZR600 is the classic middle kid — unsure of itself after being wedged between overachieving older and younger siblings. The FZR1000 and YZF750 above it made impressive street and racing mounts, while the slick, aluminum-framed FZR400 below it gained a cult following for its precise handling.
But the FZR600, with a steel frame and nothing-special parts spec was a street bike through and through, so it didn't catch the love that the others did. That didn't stop Yamaha selling them by their legions. Identity crisis or no, they were fast, agile, affordable streetbikes that filed out of dealers. As such, it's rare to find one of the 90-horsepower, 400-pound beasties in complete, good, unmolested shape. And yet here one is.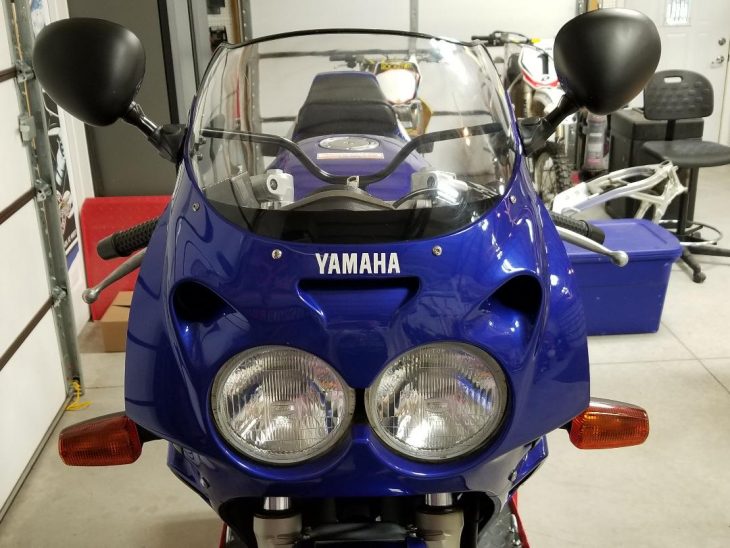 This 1997 Yamaha FZR600R is in beautiful original shape, and is as it left the dealership down to the warning stickers. Unlike most of its kin, it does not sport a custom exhaust and has all of its fairings. While the video shows blemishes consistent with a drop, the damage is pretty minimal. It has a recent oil change and carb clean and the tires and chain look great.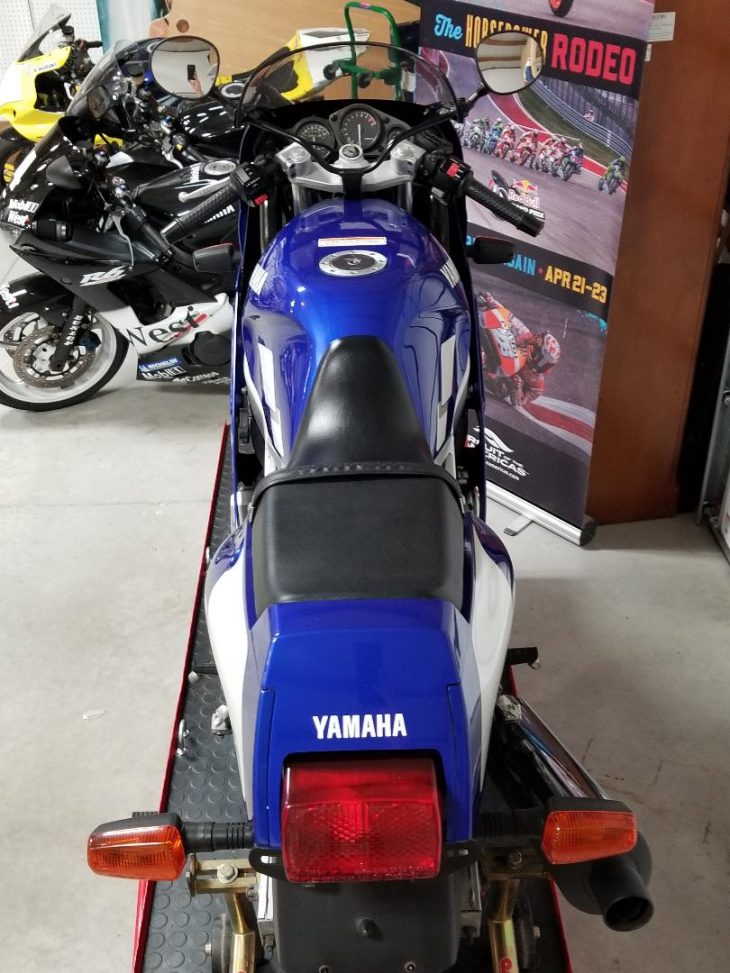 From the seller:
Low mile, All original 1997 FZR 600R

8,821 miles, 2 owners, Near Mint and all original. While this bike may not be considered as collectible as my first offering, it certainly shows how well these bikes age when cared for appropriately. This example has all original equipment as it rolled off the showroom floor right down to all the original warning decals and reflectors. The body and paint is near perfect, un-restored with no cracks and only 1 small spot of rash touched up on the right-mid which appears to have been from a minor garage incident. Carbs have been recently serviced along with Oil and Filter. Runs spot on through the entire rev range and shifts clean and crisp. No surprises, No disappointments!

The FZR 600 was truly a workhorse in the Yamaha Sportbike line, remaining relatively unchanged from 89 as a competitive 600 class track bike and ending its 10 year run as a great utility sportbike. From today's perspective, with its conservative riding position, small size and mellow power delivery, this motorcycle would fit as a great starter bike or a worthy addition to a Yamaha Fanatics collection.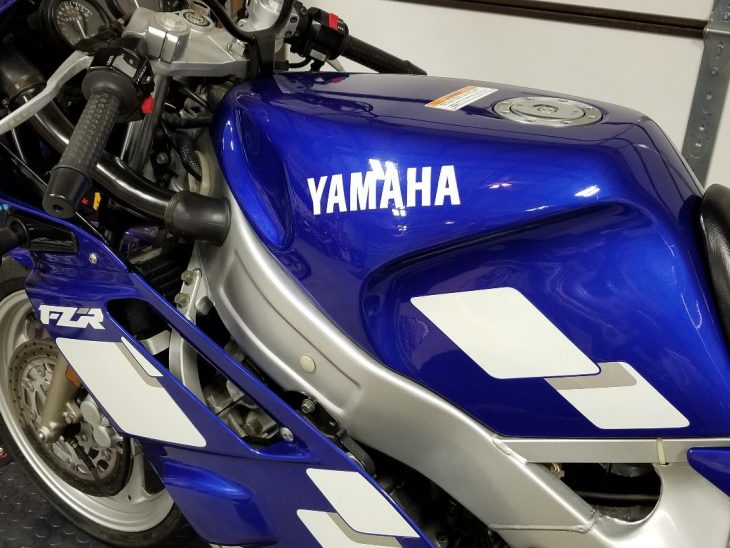 Make no mistake, even though the FZR600R got caught between its siblings and missed out on some laurels, it is still great fun on the street, and you're not likely to see one this nice again soon. At just $3,200, this cool old horse is almost a no-brainer.