Update 4.9.2018: SOLD for $5,500! Congratulations to buyer and seller! -dc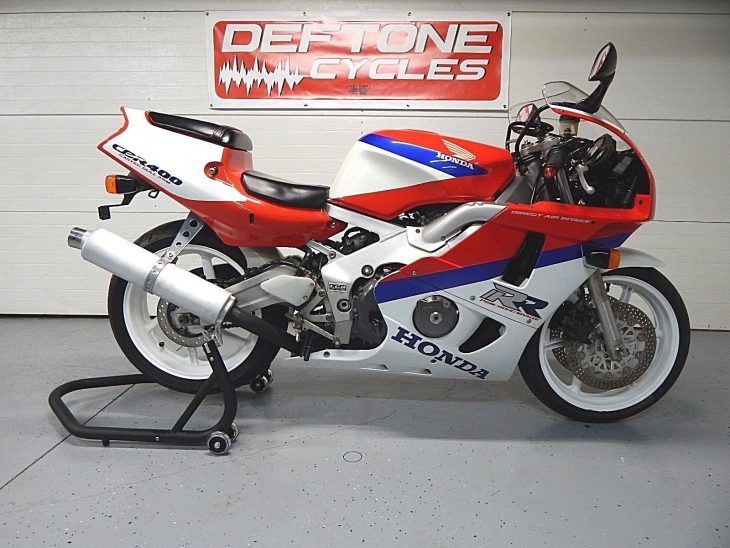 Greg at Deftone Cycles is one of a few friends of the site who consistently manages to curate a stable of top-notch grey-market bikes. This 1990 Honda CBR400RR is no different, and is being offered at no reserve.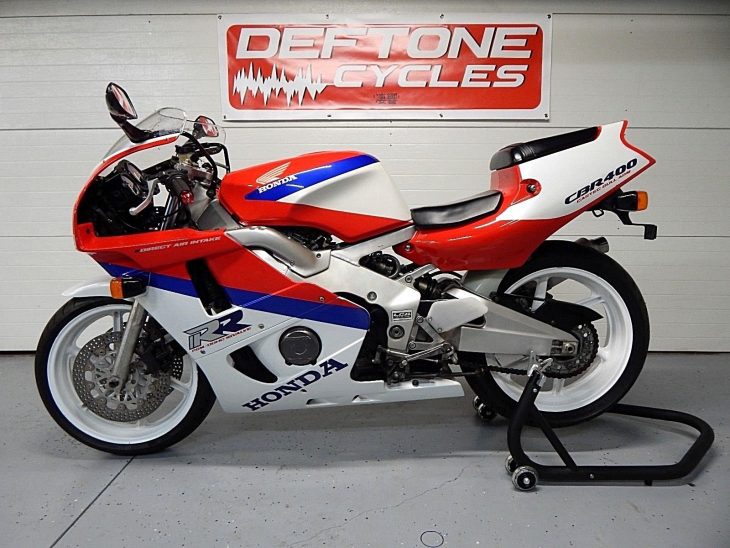 The bike wears Honda's signature red-white-blue fairings, which have survived their 28 years and 9,000 miles with just a few blemishes. The biggest issue, a small crack in a lower fairing, was repaired before the bike was put on offer. Aside from some aluminum oxidation here and there, the unrestored machine is otherwise very clean.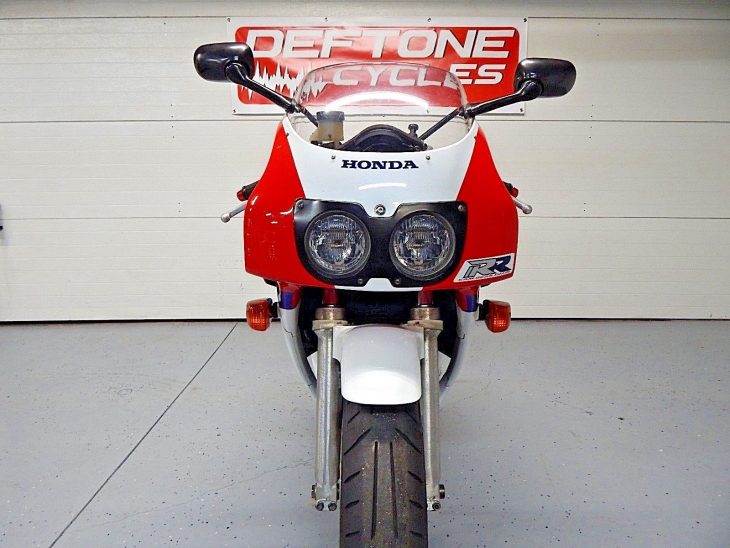 From the eBay listing:
Honda CBR400RR NC29. *** NO RESERVE *** 9,352 Miles (15,052 Kilometers) Completely original and unrestored. Sporting the rare White Red & Blue colors. Mechanically Sorted. All fluids are fresh. Shifts and revs to redline perfectly. Starts effortlessly every time. Very Honest Bike. Very few scratches overall. Lower right fairing is a small crack. I reinforced it with fiberglass as not to worry about it spreading. Windscreen has hairline crack near mirror, hardly noticeable. Please see Images. Fuel tank is Rust Free. Factory white wheels are excellent. Has Vin Matching State of Ohio Title. NC29-1003** "Buyer is responsible for their own State Requirements." Imported into the States through all legal channels. Sold as is. Buyer responsible for shipping. Thanks for looking. Please email any questions.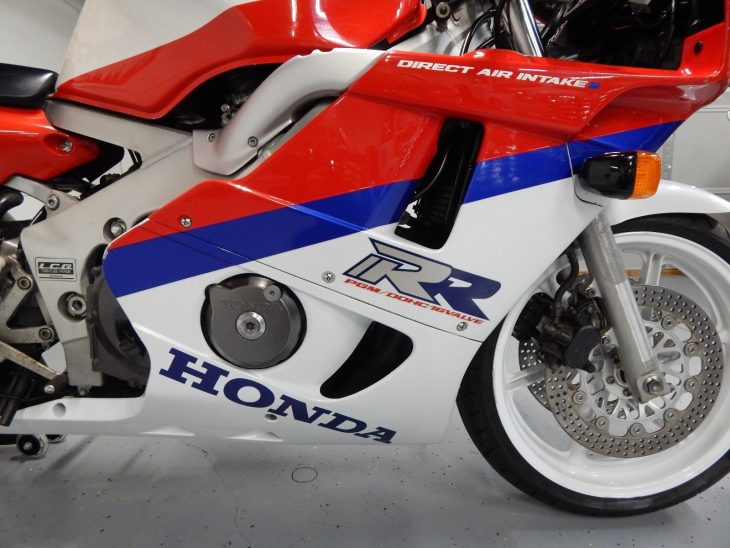 The CBR400RR managed to survive a kind of odd place in Honda's lineup, wedged between the truly insane, 20,000-RPM CBR250RR, the special-feeling, V4-powered VFR400R and the CBR600. Still, in the markets where it was available from new it sold in bushels, thanks to being license-friendly, faster than the 250, cheaper than the VFR and blessed with the poise and marvelous engine Honda made its name on.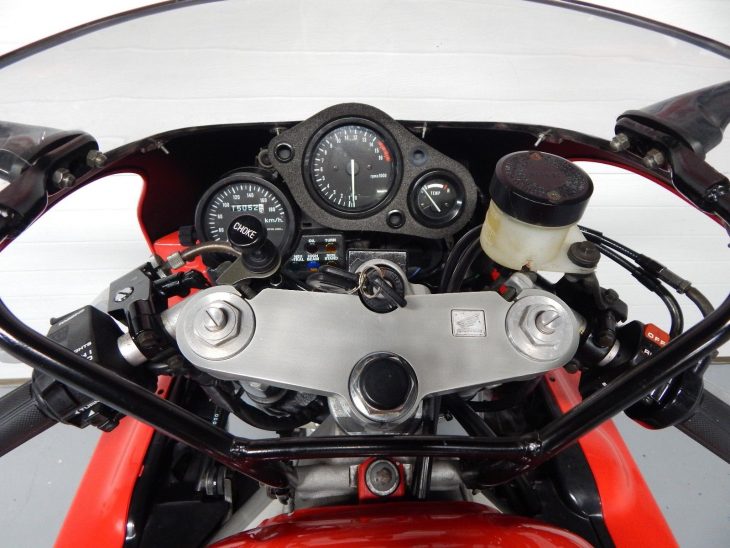 This one is nice enough to end up in a collection or be used daily. We'd probably land somewhere in the middle, reserving the beast for weekend blasts and perhaps the occasional track day.